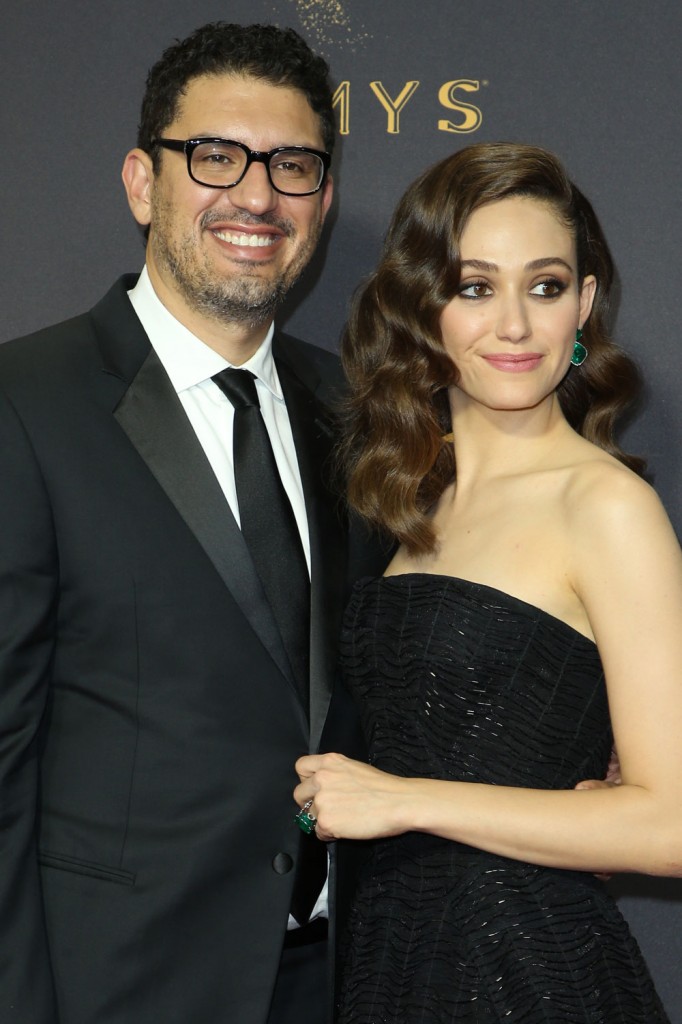 I will admit that when I first saw Emmy Rossum last night I thought she was wearing Carolina Herrera, as Herrera designed her wedding gown. This looks like Herrera in that it's a classic strapless red carpet gown in a solid color. It's Zac Posen though and I guess you can tell by the draping along the waist along with the slightly oval neckline. From far away, on screen, this gown looked like so many we've seen before but when you look at the details it's lovely. Those lines of sequins are impressive close up and, coupled with Emmy's styling and emerald accessories, the entire look is perfection. Emmy was there with her husband, Mr. Robot creator Sam Esmail. This year their respective shows were only nominated in two categories so I'm glad that they still came. Emmy was a presenter.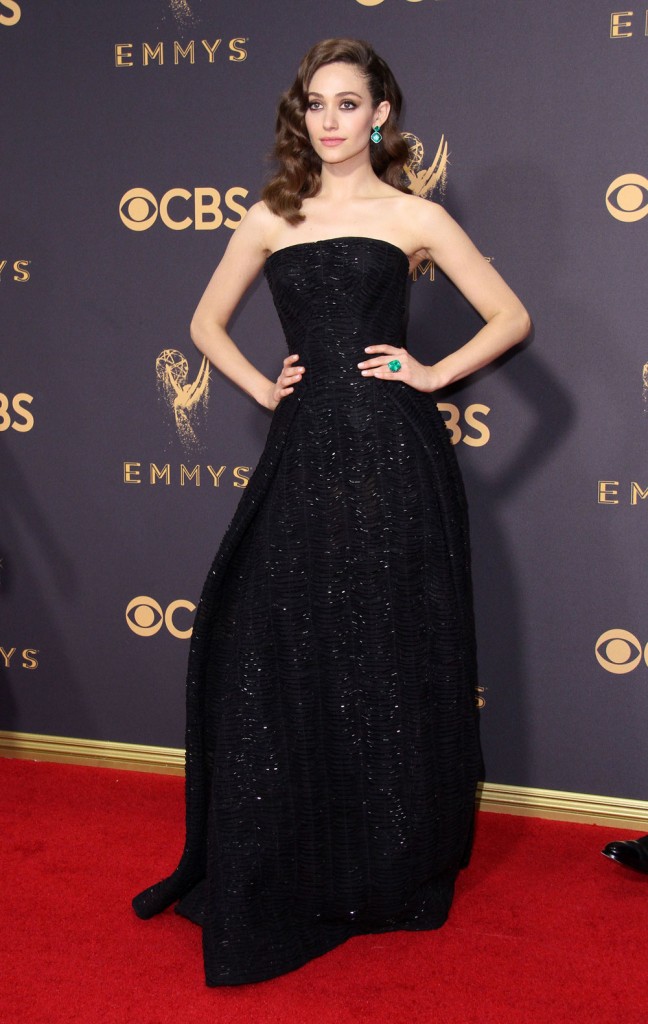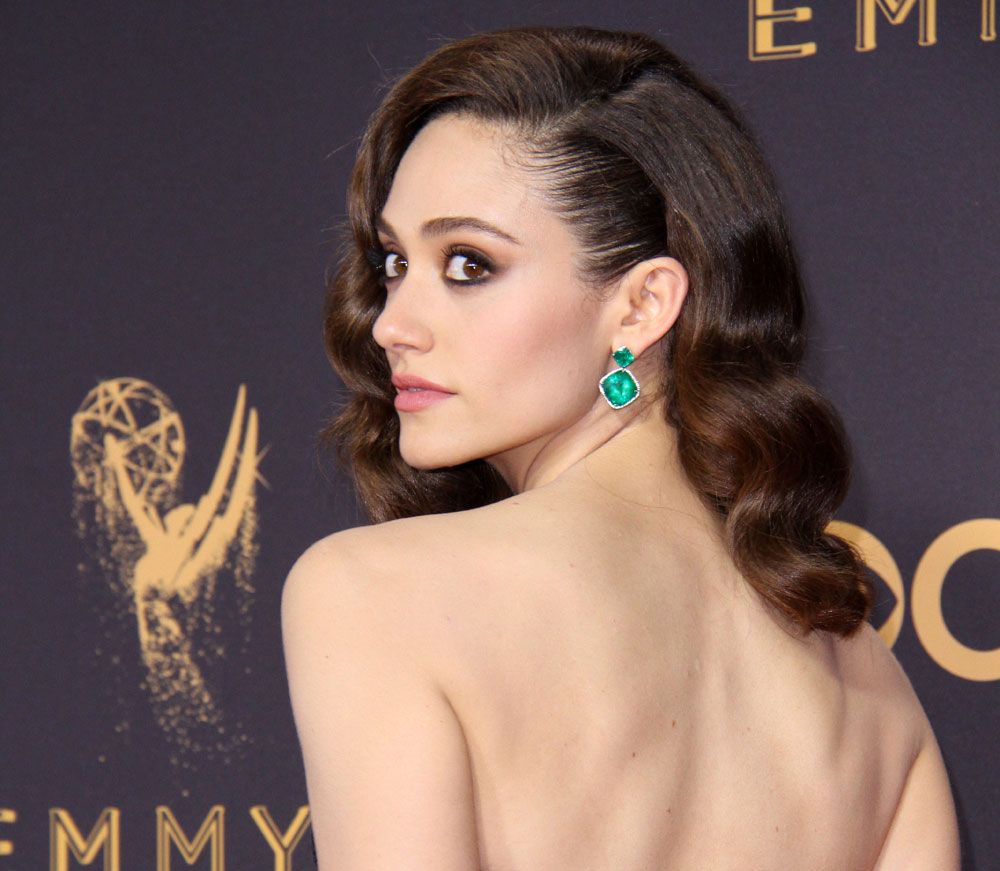 Sarah Hyland was also in Zac Posen and this illustrated just how hit and miss his designs can be. This cutout orange-red tight number had a leaf pattern and just looked cheap to me. This is an MTV VMAs dress, not an Emmys gown. I like her new reddish haircolor and her styling is pretty, she just needs a more formal gown for this event. Something nice – the skirt isn't bad, I just didn't notice it during the red carpet coverage and got distracted by the cutout on her torso.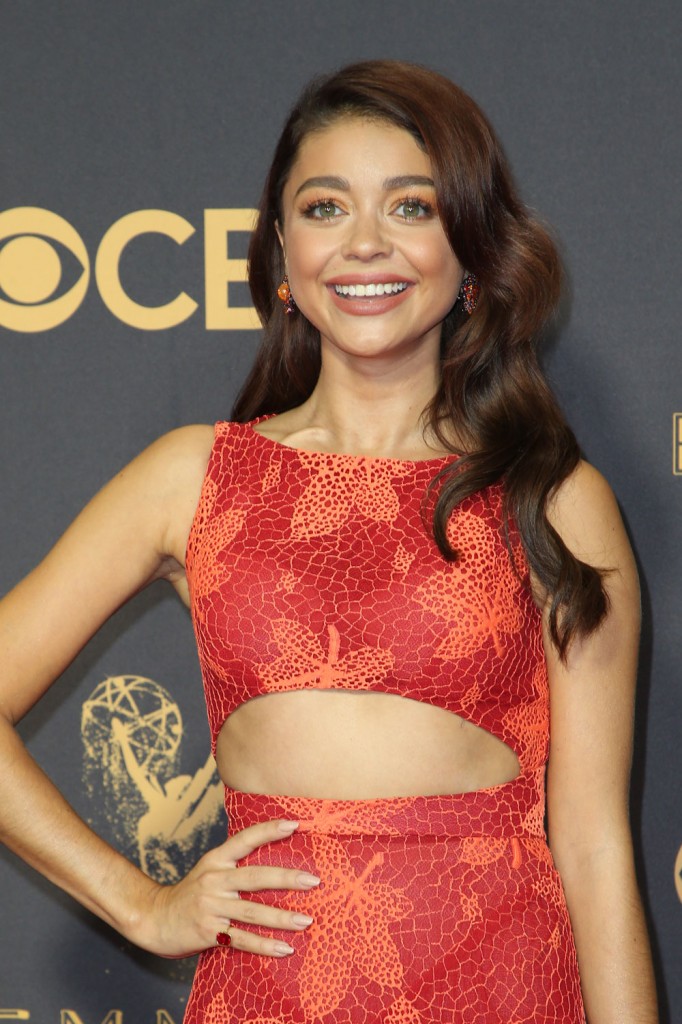 Susan Sarandon brought her Bernie Bro realness to the Emmys in navy Zac Posen with a frayed off the shoulder neckline. I can admire the work that went into this. Look at how perfectly the fabric is pieced along the bodice and down the sleeves, I don't think I've ever seen that done with sleeves, but I just don't like her. Her styling is somewhat boring. Sarandon was nominated for Outstanding Actress in a Limited Series or Movie, for Bette and Joan, which went to Nicole Kidman.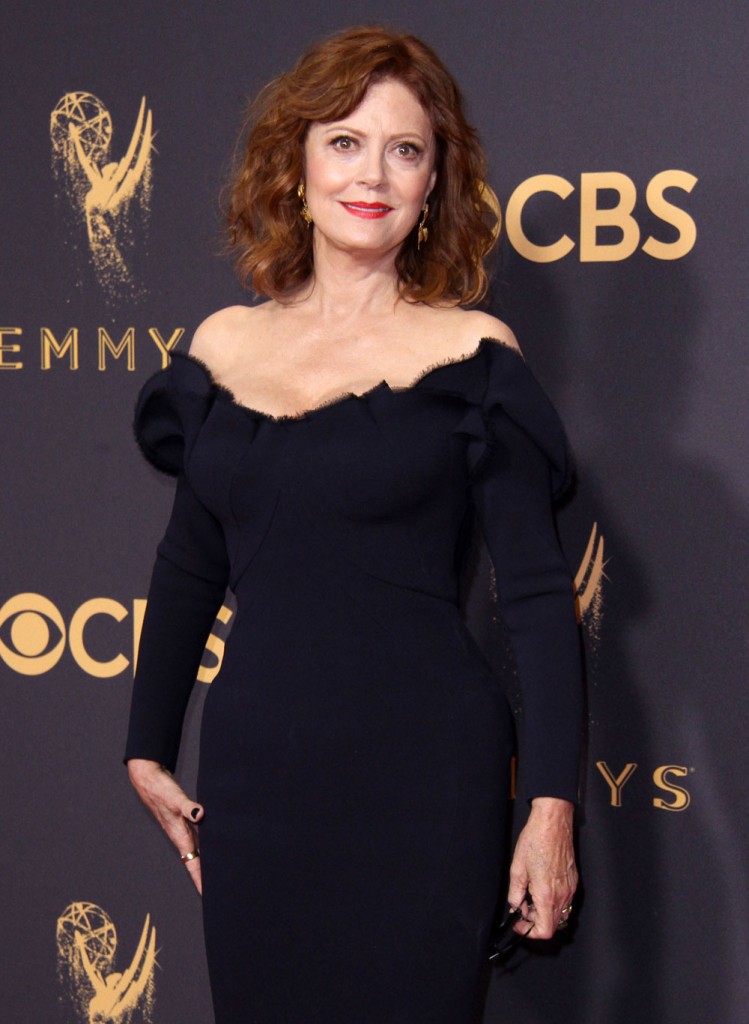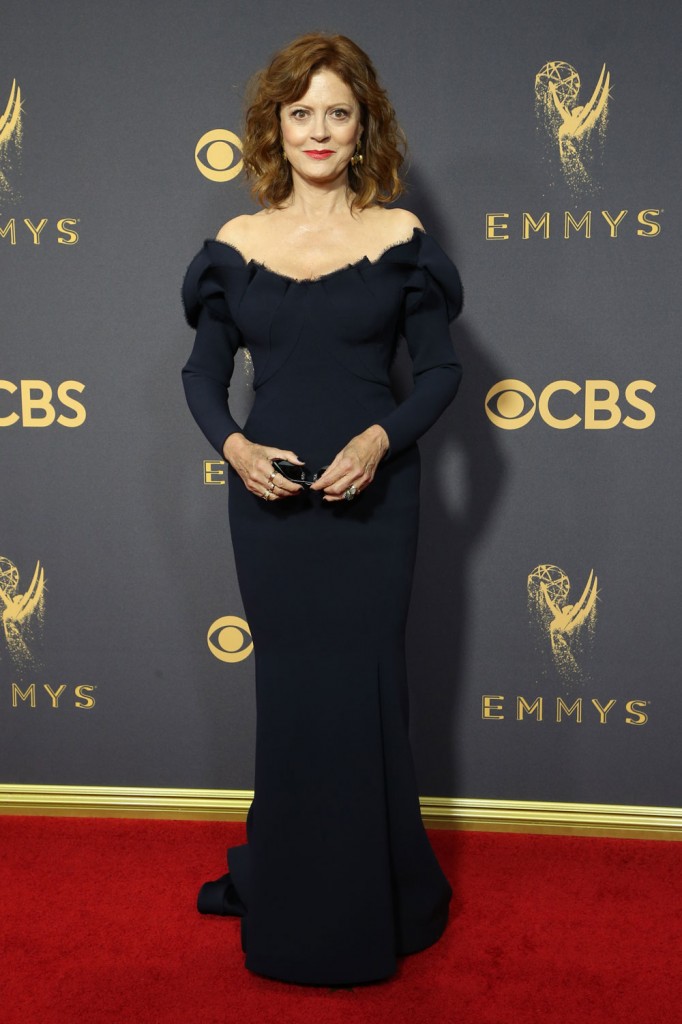 Vanessa Bayer of Saturday Night Live was nominated for her first Emmy, for Outstanding Supporting Actress in a Comedy Series. Kate McKinnon took home that category, with SNL winning in several other major categories like Best Directing in a Comedy, Variety Sketch Series and Supporting Actor as well. (Chappelle and Melissa McCarthy won for best male and female guests in a comedy. I'm pretty sure they didn't show that and just mentioned it when they hilariously presented together.) She had on a strapless floral gown which stood out in that almost no other actresses were in a floral print. The print was a little busy, but it's still lovely and she elevated it by looking so happy to be there.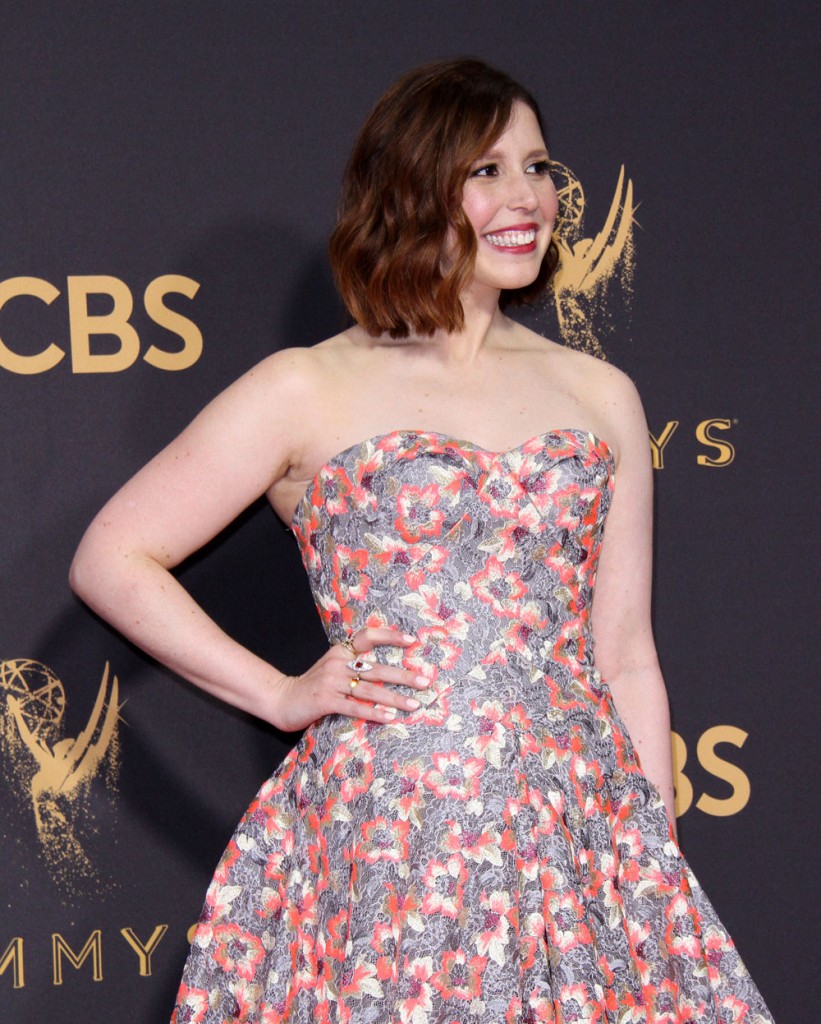 Here's Viola Davis, nominated for Lead Actress in a Drama for HTGAWM, also in Zac Posen. Viola won this category in 2015 and she's been nominated ever since, but this year of course Elisabeth Moss won. The bright orange color of this gown is gorgeous. Notice the four strategic pleats at the bust along with the slight side train of the floor length gown. This looks like liquid on her. Posen's team puts so much thought into the details.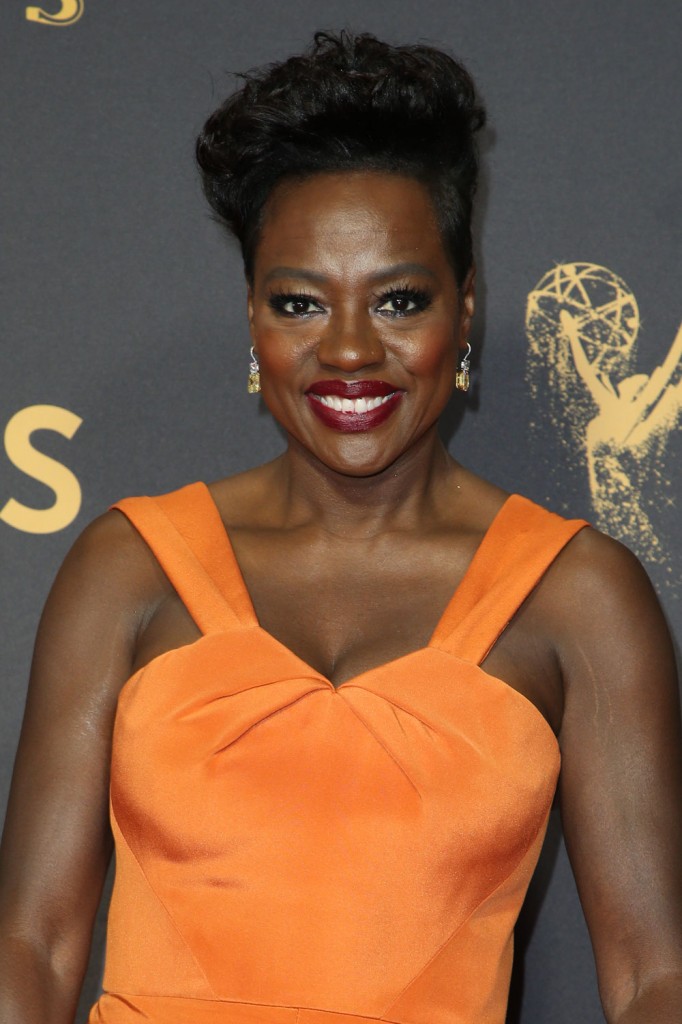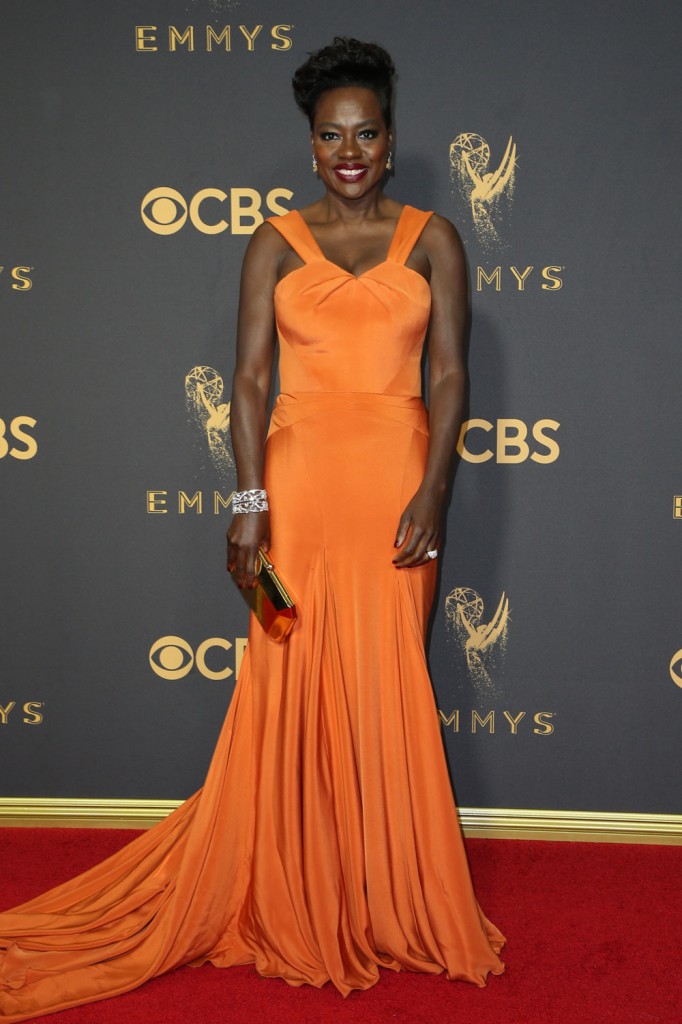 photos credit: WENN and Getty