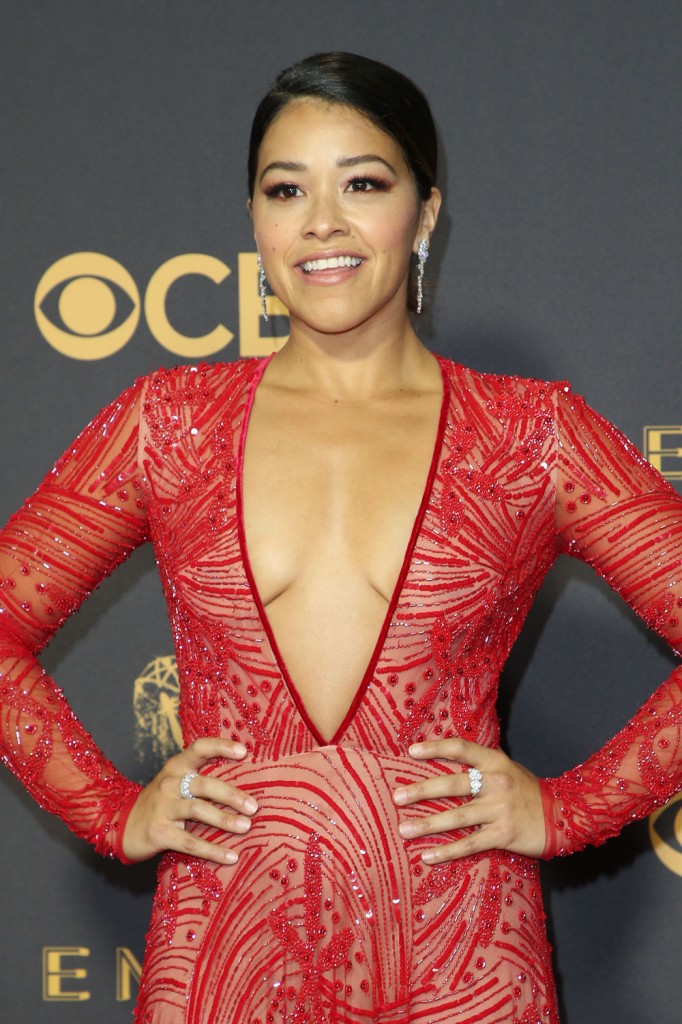 Presenter Gina Rodriguez was in a deep v-neck red Naeem Khan gown with long sleeves and a floor length skirt. I love the color and the sequin design on this – it's like a firework pattern with some dots and starfish(?) mixed in, and it's surely all hand beaded/sewn. Like how does an intricate dress like this get planned? Do they map it out on the computer, trace the pattern on the gown and then go to work? Do they have a really expensive machine to help with this process? That said, I felt uncomfortable for her while she was on stage. I would be so self conscious in that dress, and my boobs are smaller than Gina's. She was very confident and happy though and she looked great in it so that's all that matters.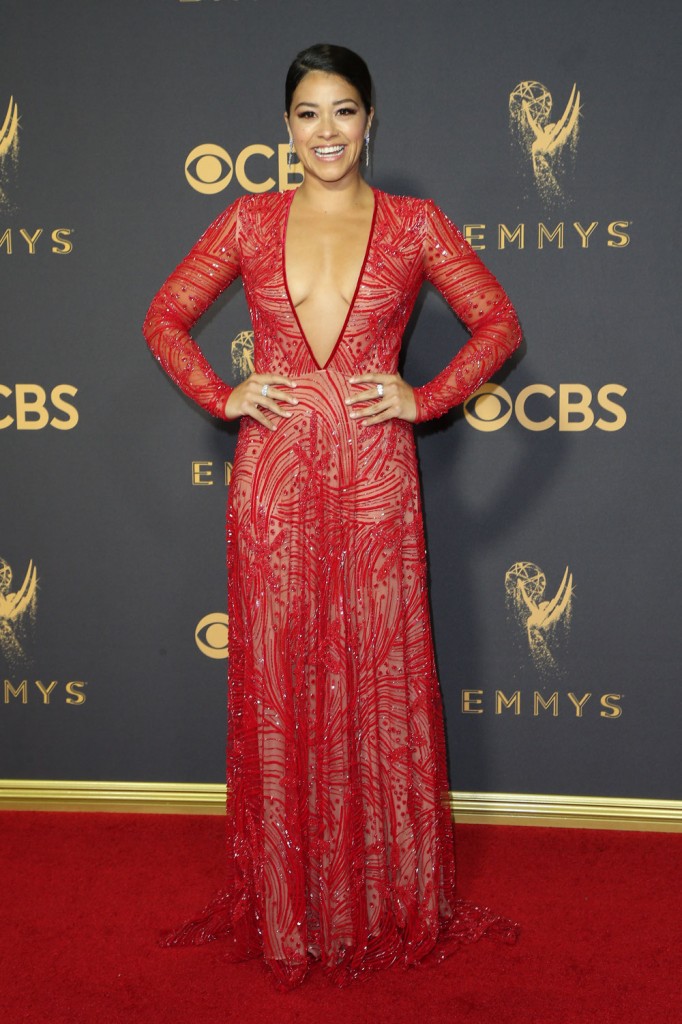 Jaimie Alexander was also in Naeem Khan, but this one was a miss. Honestly I am a sucker for birds, I really like bird prints, but this gold bird pattern is tacky and dated. This is a frumpy design on what would otherwise be a plain scoop neck black gown with a leg slit.
Regina King mentioned on the E! red carpet that this black and white Galia Lahav gown was comfortable. Like Gina's dress, the v-neck is too pronounced and I think this would look better with less of her front showing. It doesn't need the giant leg slit and the dramatically open front.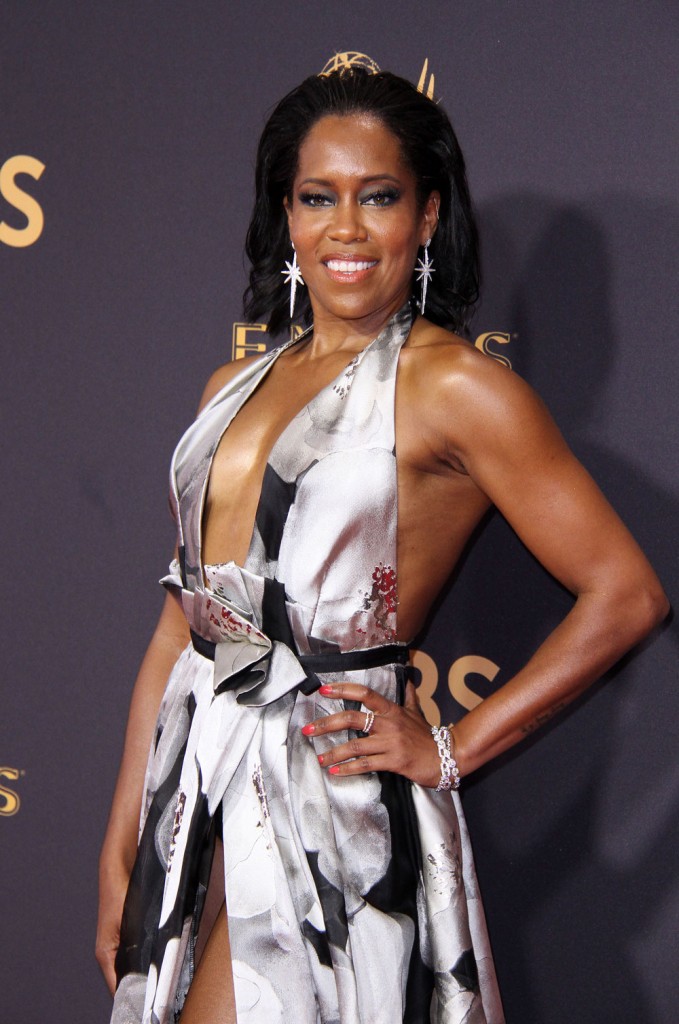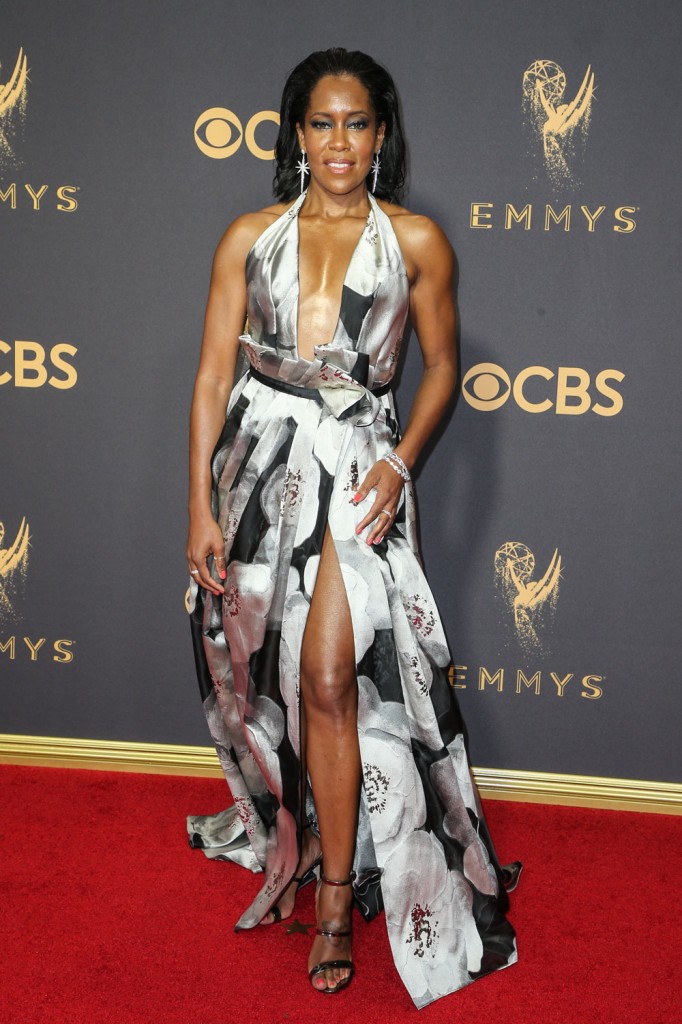 Uzo Aduba went with a white and silver sequin strip Sally LaPointe top and skirt. I like that this is two pieces and I like the top especially but I feel like the bottom needs to be a different pattern, even a slight variation would cut up the lines on this.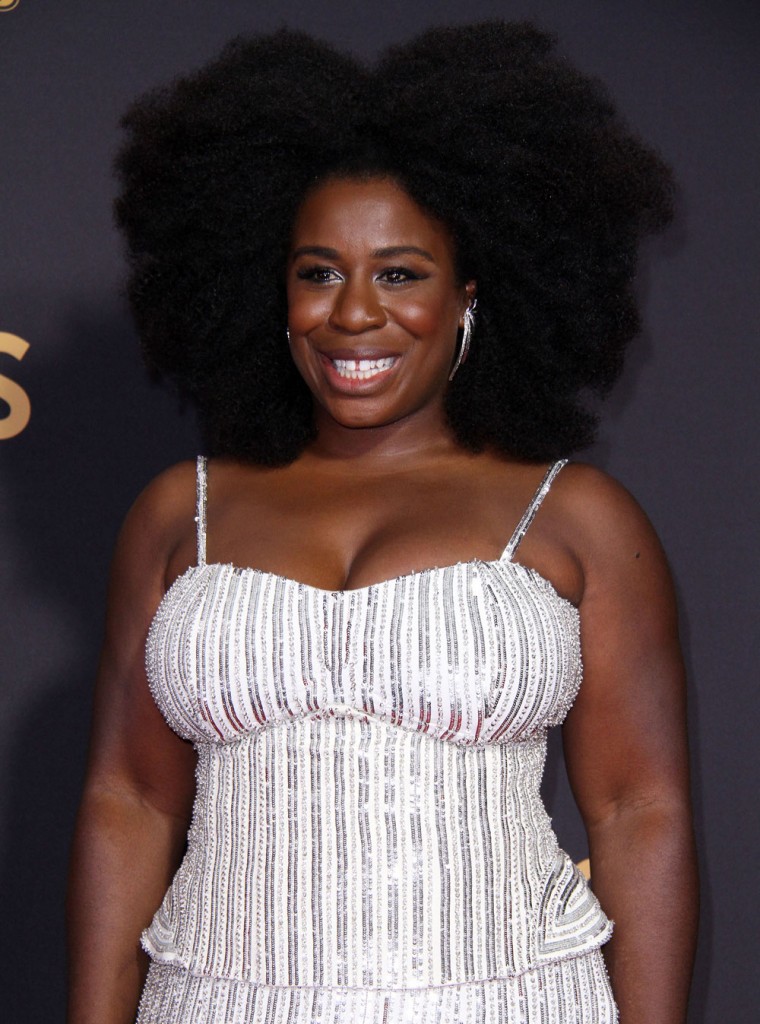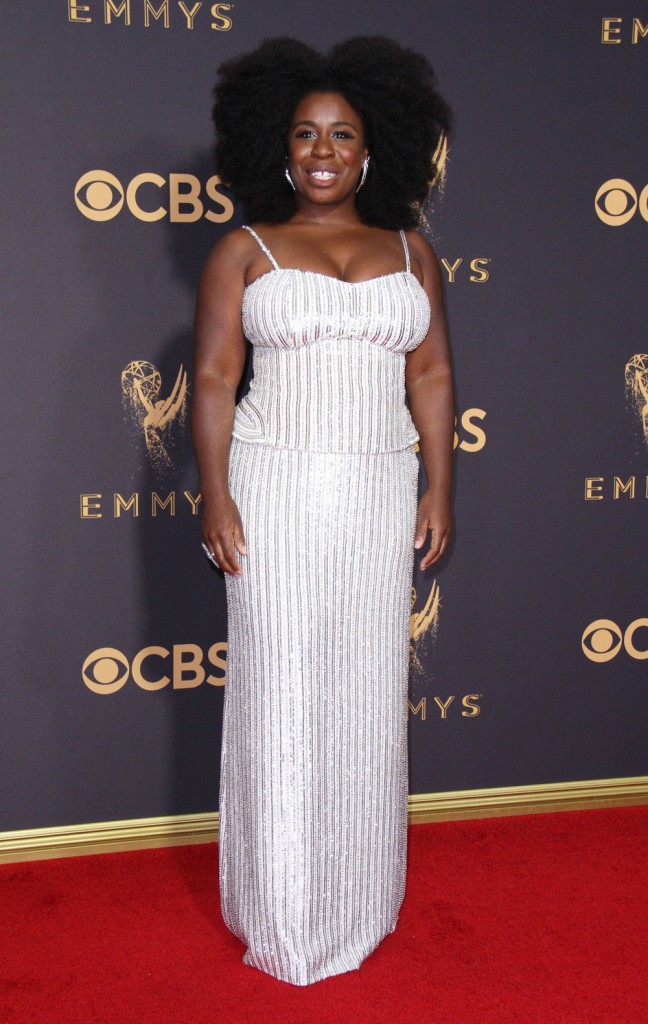 Debra Messing got it right somewhat in a one shoulder belted marsala Romona Keveza gown. (Someone else named that color, I'm not savvy enough to spot it.) I love how this falls and how it shimmers. Her styling is bad though. Her makeup is overdone, her jewelry is too big, she should be letting the gown dominate, and I don't like her hair color. Great dress though.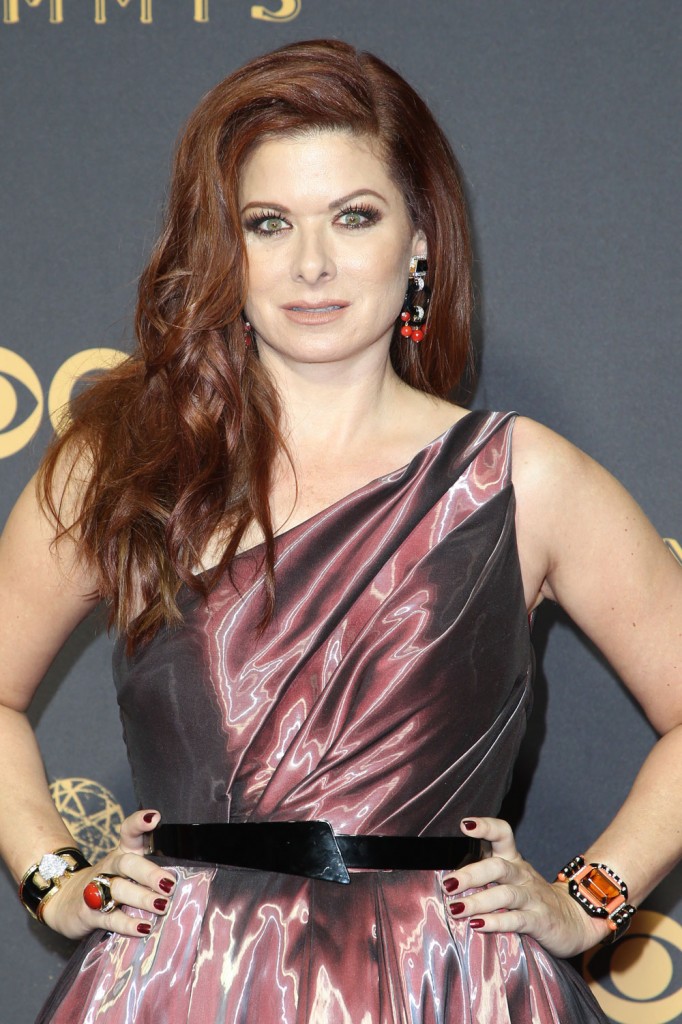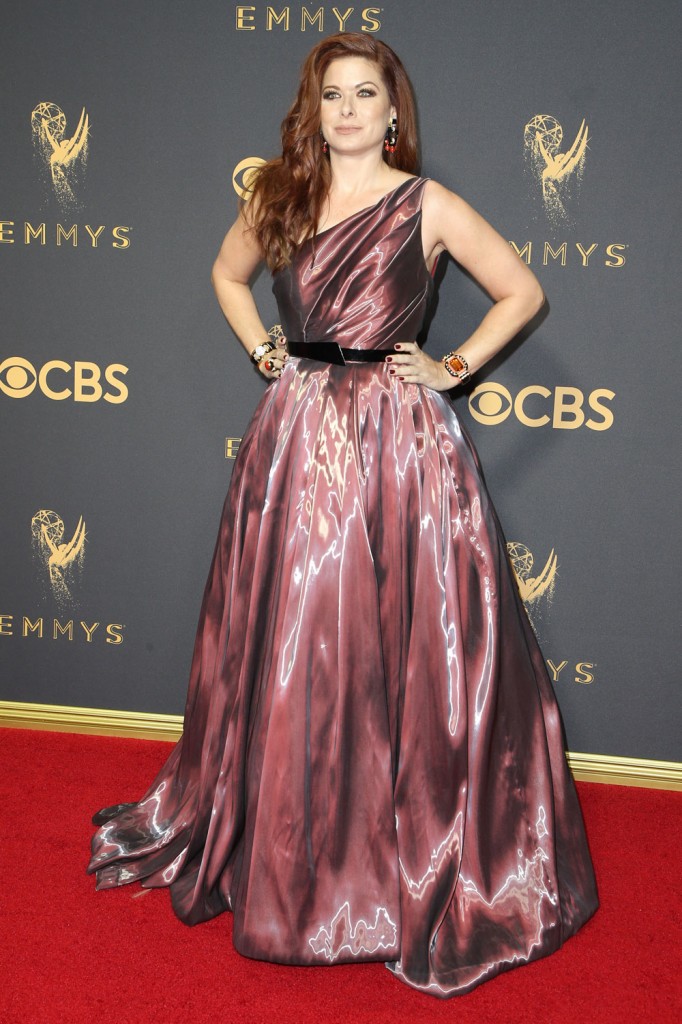 Photos credit: WENN.com