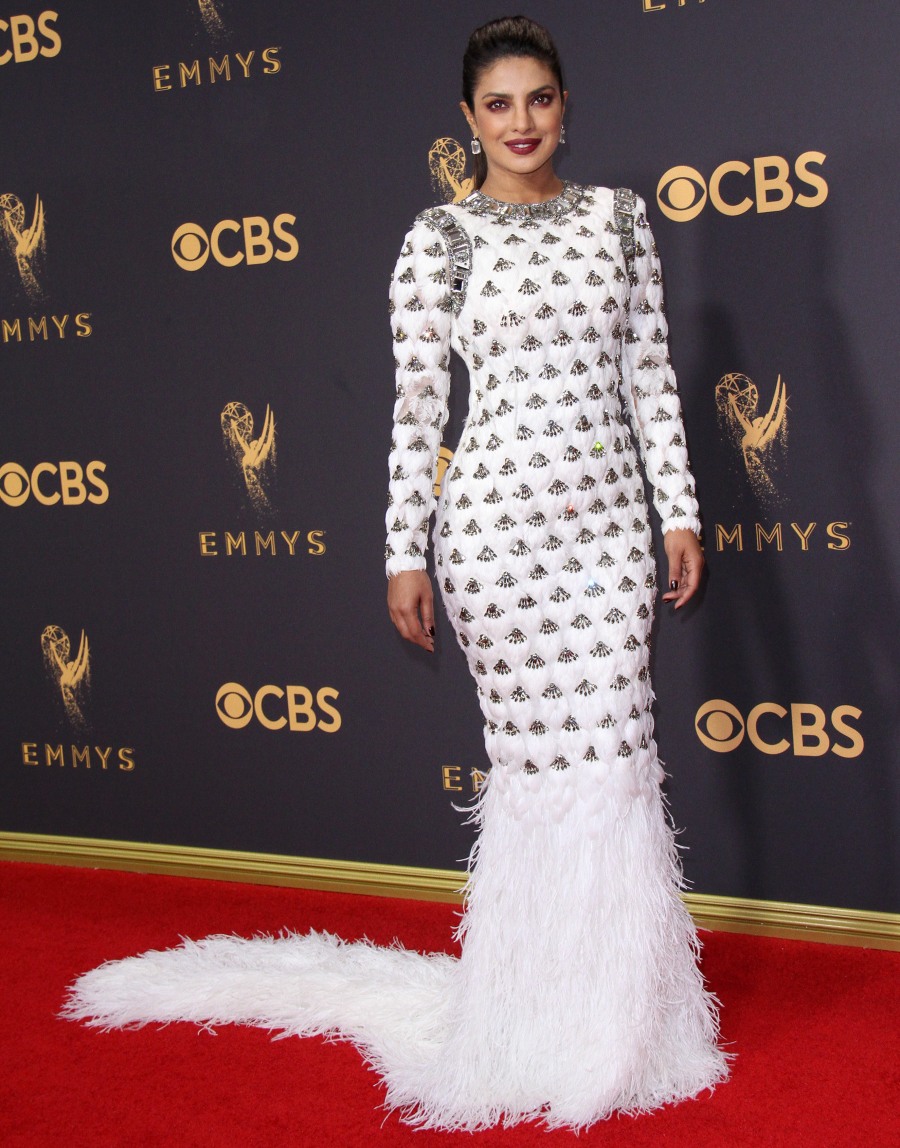 This post is devoted to some of my least favorite gowns at the 2017 Emmys. Shockingly, there weren't that many dresses where I was like "OH HONEY NO." I actually think the Emmys needed more of those WTF-moments, like someone turning up in a ballerina costume or a swan costume. Why not? Those moments are fun. Instead, we get the normal, everyday fugness of high-end designers trying to be avant-garde and failing miserably. Do you know how difficult it is to make Priyanka Chopra look bad? She's a beautiful woman with a great figure. So of course Balmain made her look like she was wearing a reworked quilt. This fabric is ACTUALLY QUILTED. And then beaded on top of that. NO. Stop it. This is Bad Fashion. Priyanka also had bad, too-harsh makeup too. And don't even speak to me about the feathers.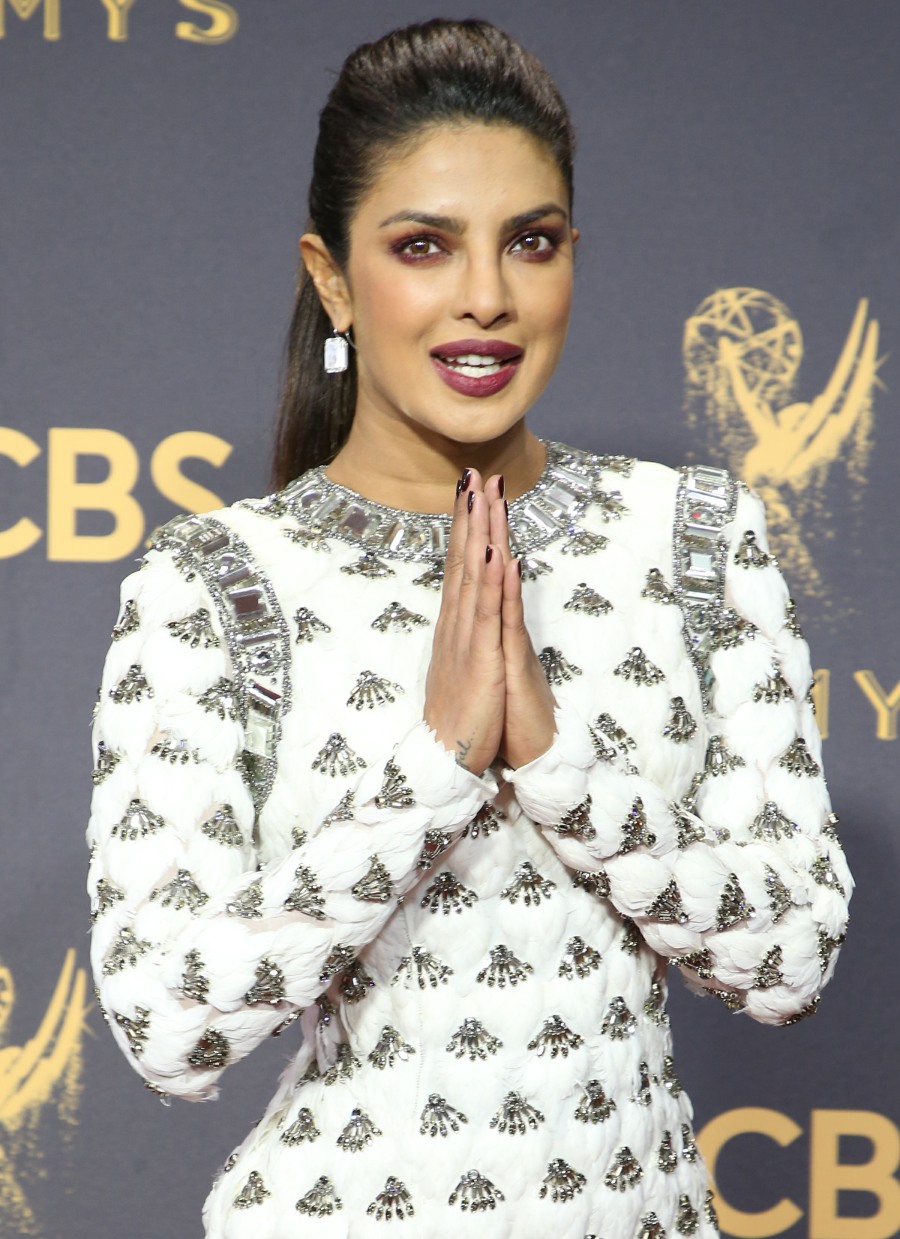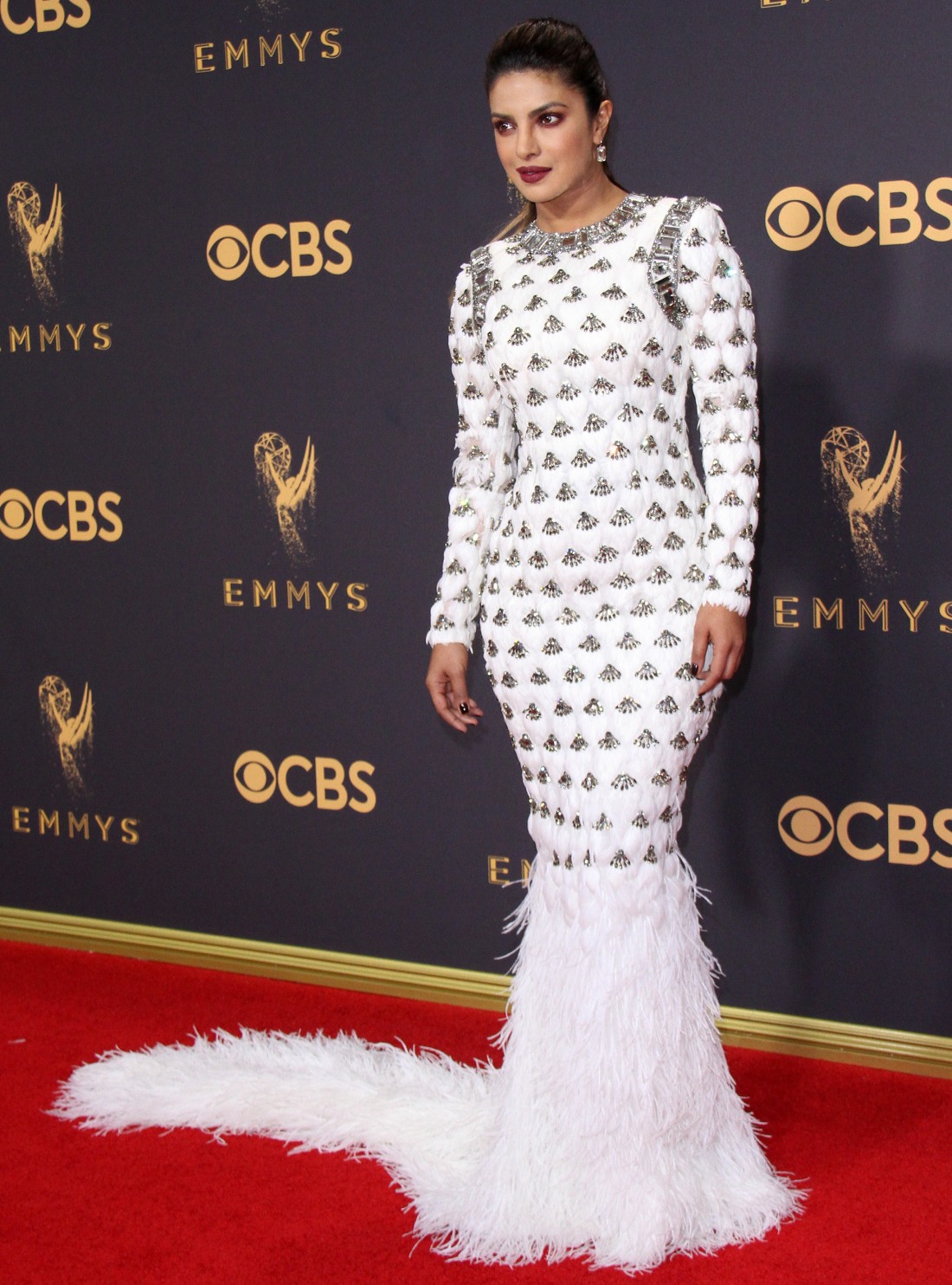 Ellie Kemper wore Jenny Packham, a British designer I usually enjoy. It's not that I think Ellie's dress is SO bad, it's just that… of all the Packham dresses she could have chosen, she picked this one? Why? And why is the effect so boring? I also think the navy "lining" should have gone all the way down.
Allison Janney in Tony Ward. Bridal mess! The thing is, I don't hate the lace on the skirt, I just think the top half of the gown sucks so hard, it throws the whole look off.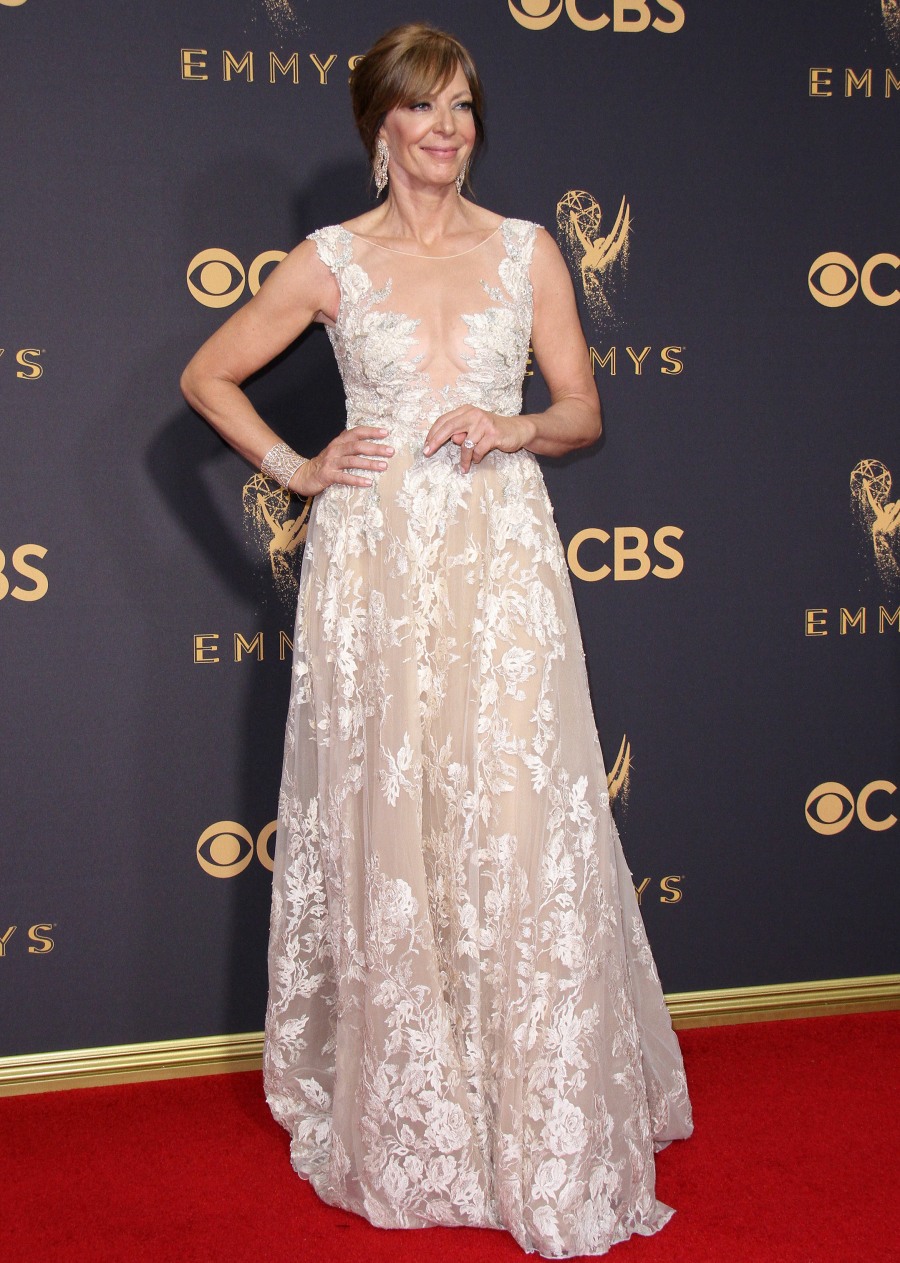 I don't think Felicity Huffman ever gets it right – I like her, I admire her work, I think she's incredibly talented, but she never really pulls it off with her fashion. This is Tony Ward too and it looks like a dip-dyed wedding dress (and a cheap one at that).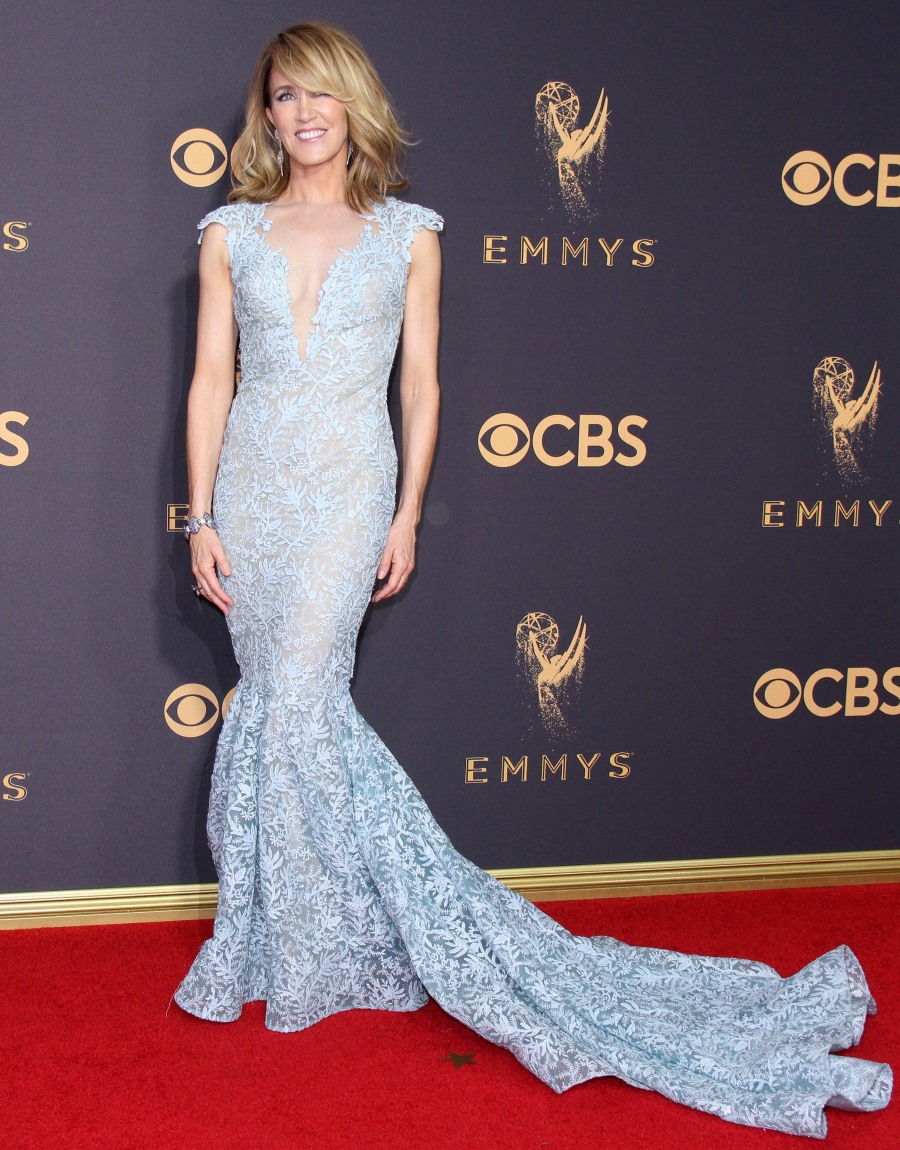 Photos courtesy of WENN.