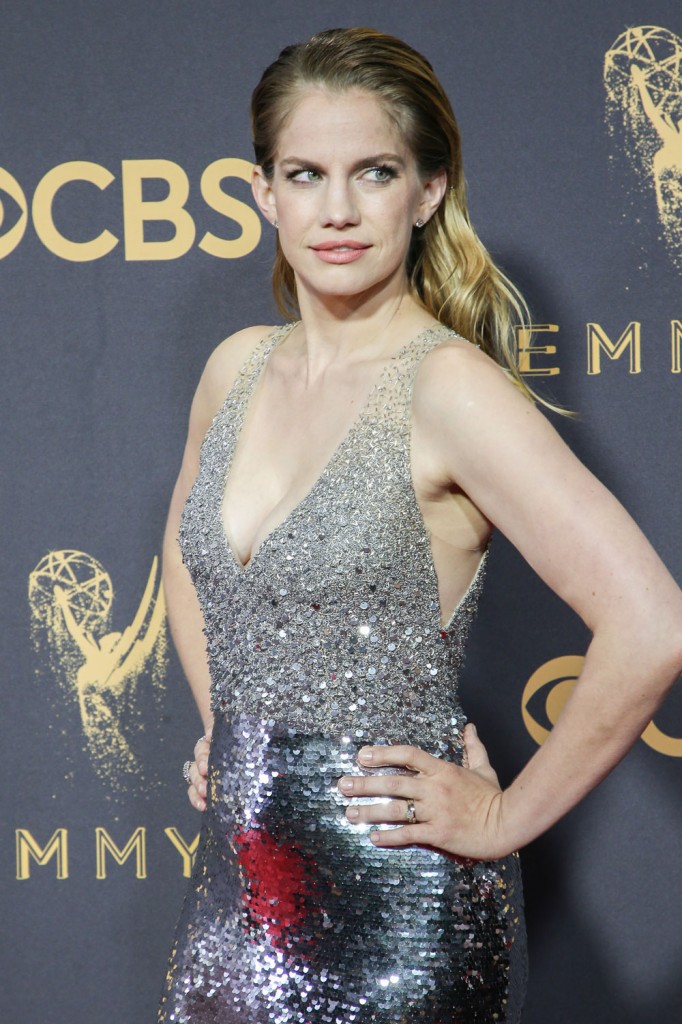 Anna Chlumsky is such a good sport. I don't actually watch Veep, I don't know anyone who does (I'm sure it's good I just don't watch it), and yet somehow it gets nominated every single year. Julia Louis-Dreyfus takes home all the awards every time (she's won six Emmys in a row for Veep), and Chlumsky has been nominated every year since 2013 for Best Supporting Actress and she's lost every time. This was the fifth time she's lost. She looked amazing though and that's something. Chlumsky was in a Sachin & Babi gown with two types of metallics, a liquid-looking solid silver skirt and a lighter silver v-neck top with a mixed sequin pattern. I disliked her hair, that slicked back look is still holding strong despite how unflattering it is, but other than that she was stunning.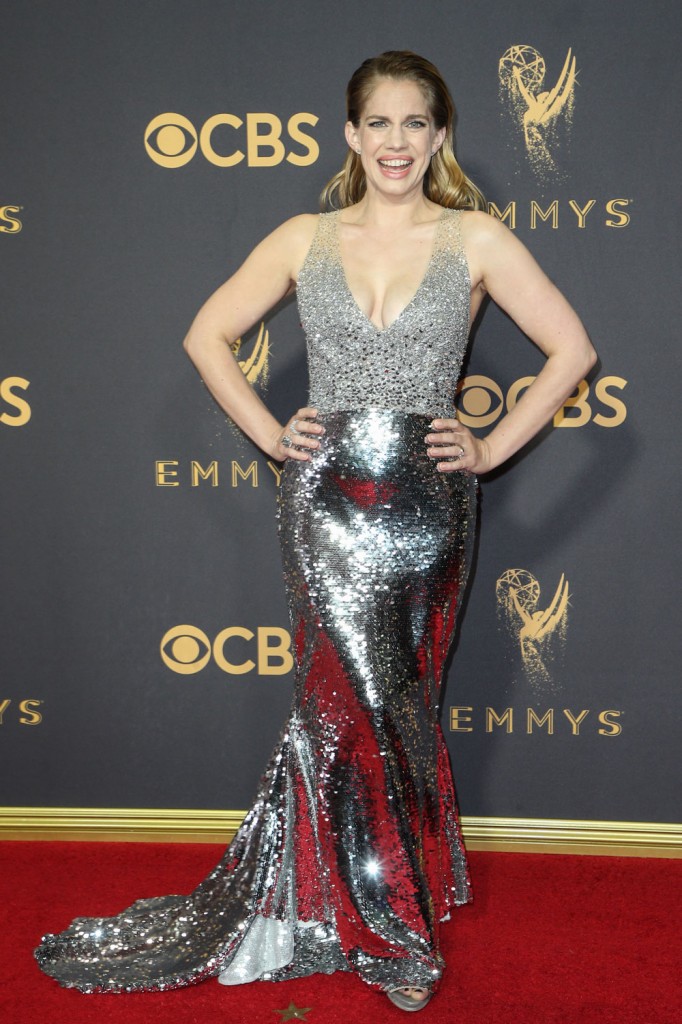 Tracee Ellis Ross was in mixed material Chanel. Red Carpet Fashion Awards has the runway version of this dress (it's the same) and I'm torn on whether I like it. I appreciate that Tracee has an interest in fashion, she actually used to work as a stylist, but the couture dresses don't always work for events. Plus I want feathered dresses to just go away. The silver sequin top of this dress, however boxy, is decent I just don't like the feathered hem.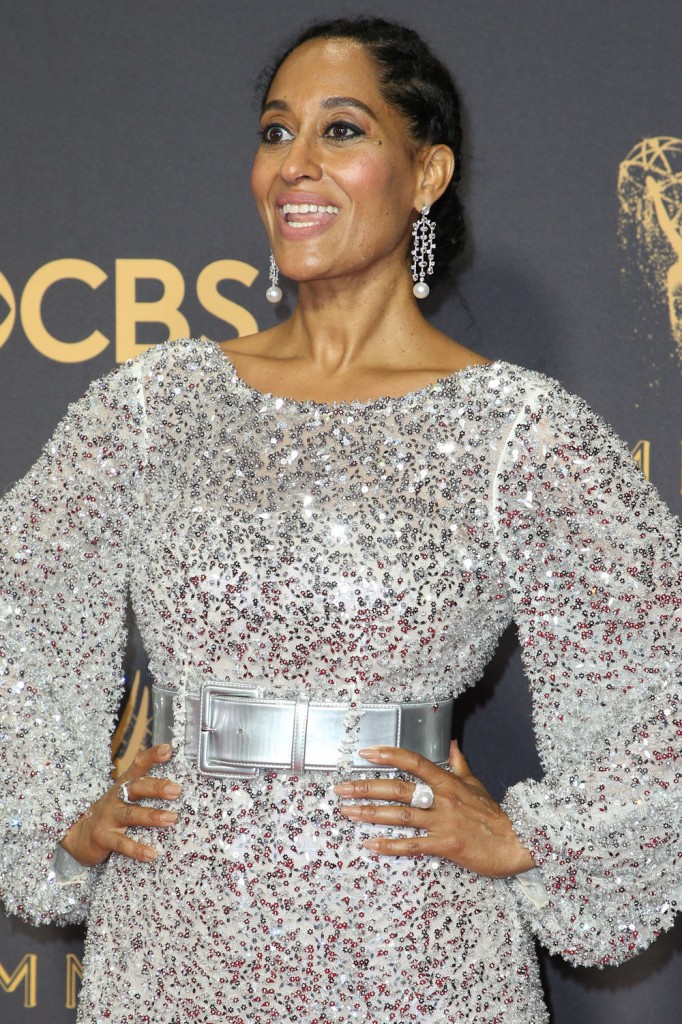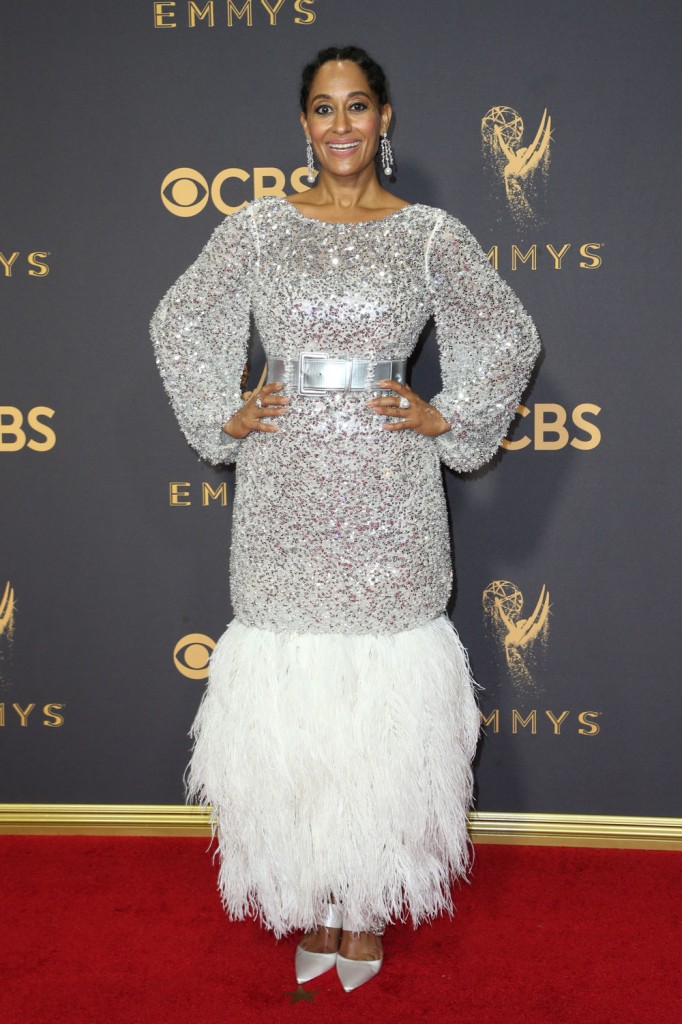 I don't want This is Us yet so I didn't know Susan Kelechi Watson, but her gold metallic Cristina Ottaviano gown was such a showstopper I wanted to include her. I like the sculptural wave pattern on the bust along with the change in fabric at the bottom of the gown, where it looks like lines of sequins raining down. I've never heard of this designer and will be keeping an eye out.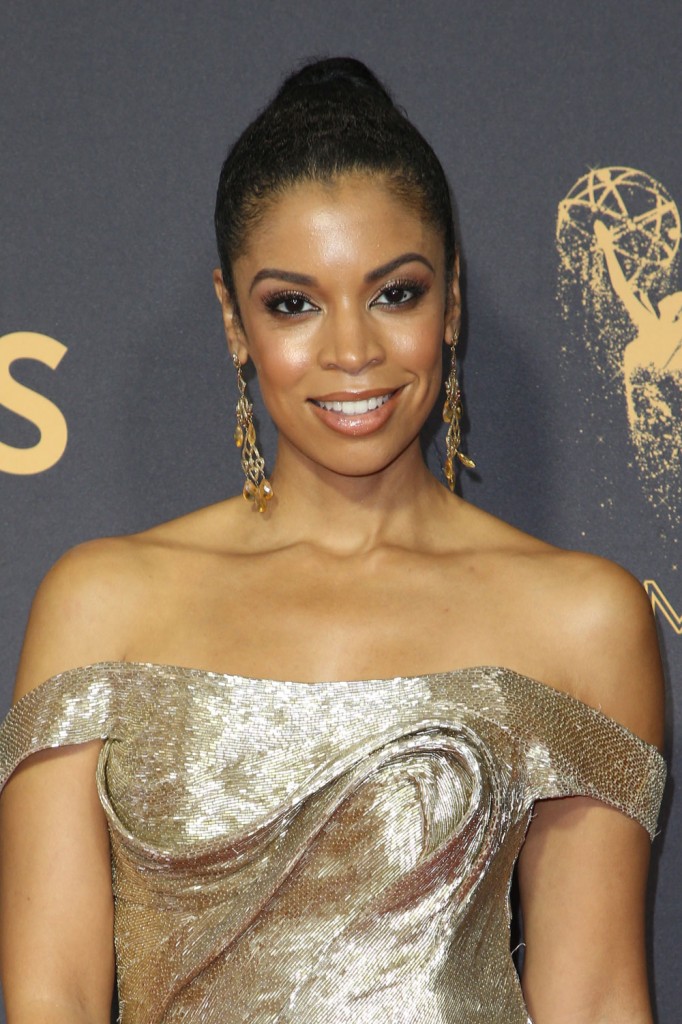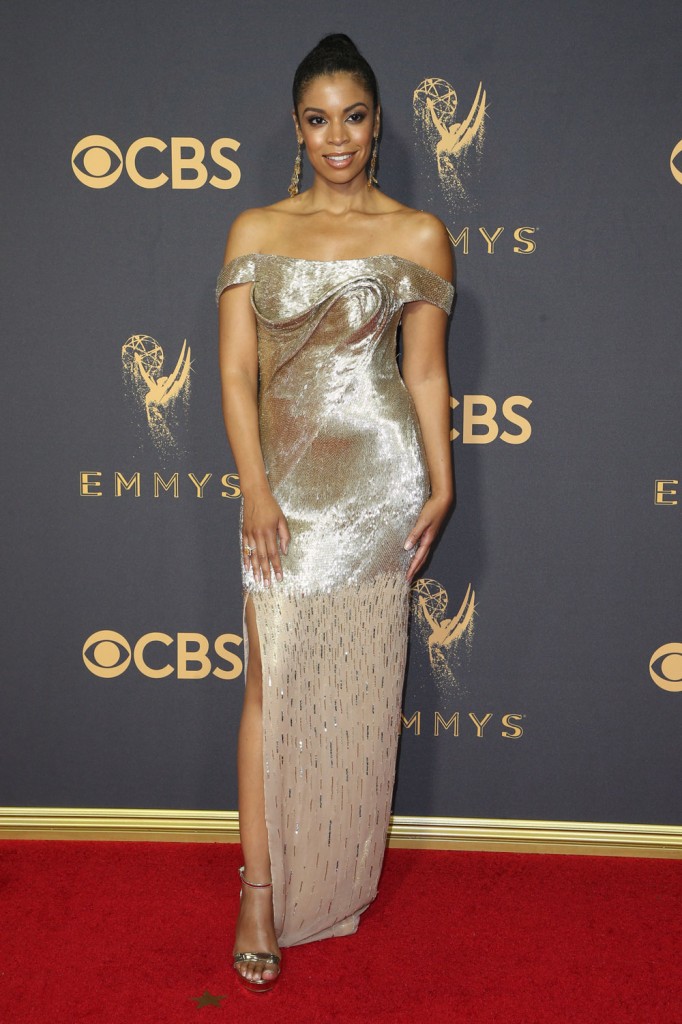 Here's Laverne Cox in metallic Naeem Khan. They were raving about this dress on E!, I guess they rave about most of the red carpet gowns until they trash them on Fashion Police, but I think the bust fits her poorly. The top looks too small for her. The sequin lines on that dress form circles, lines, and diamond shapes, which are kind of mesmerizing when you look at them closely.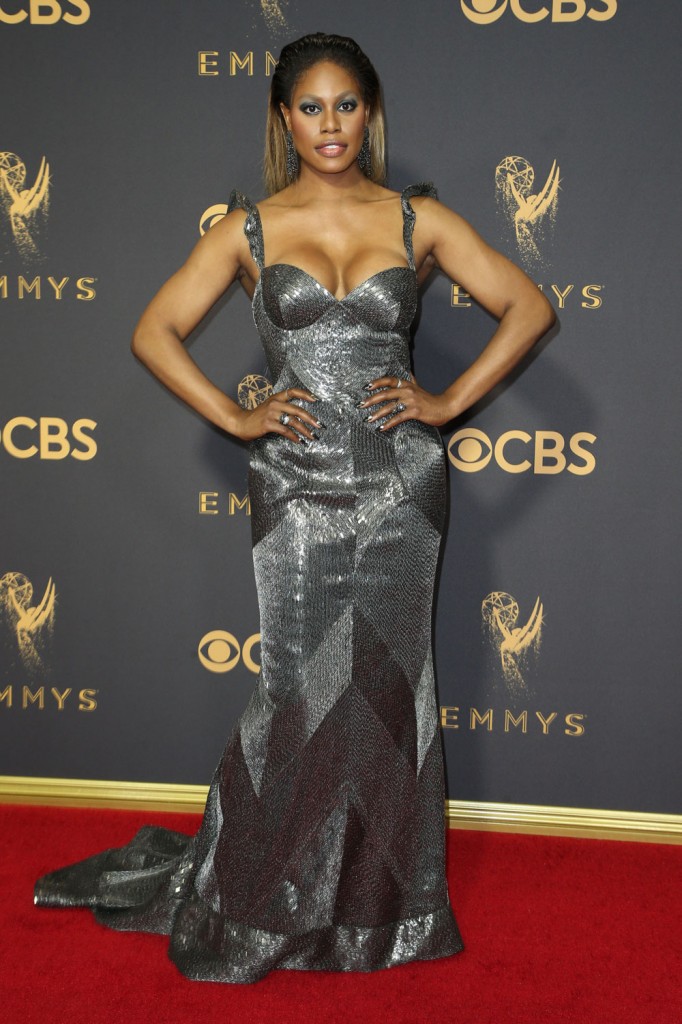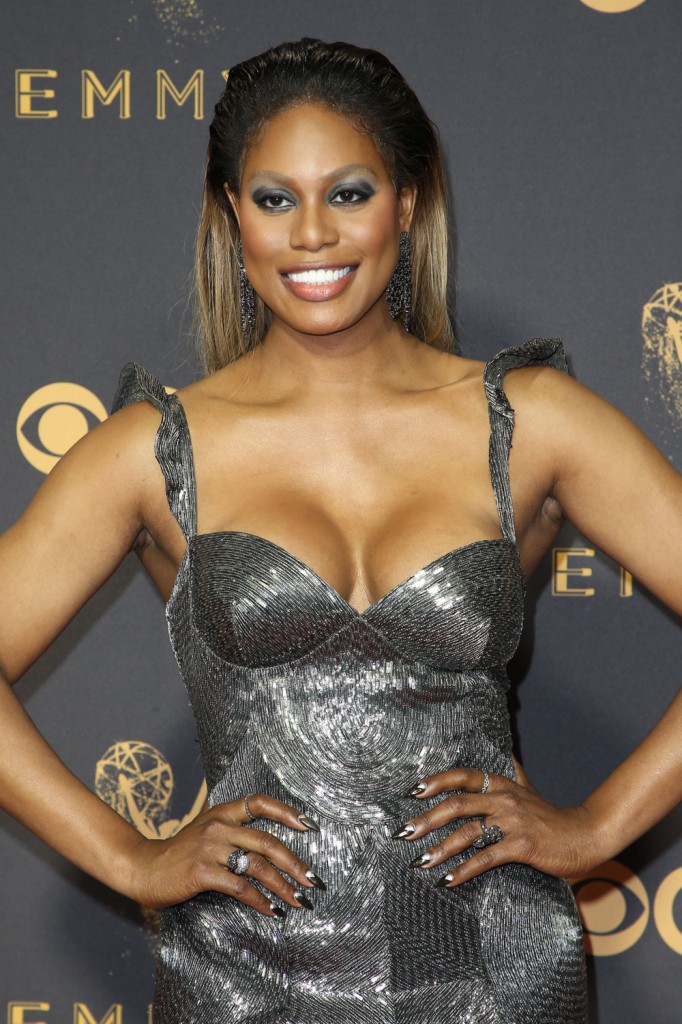 photos credit: WENN.com