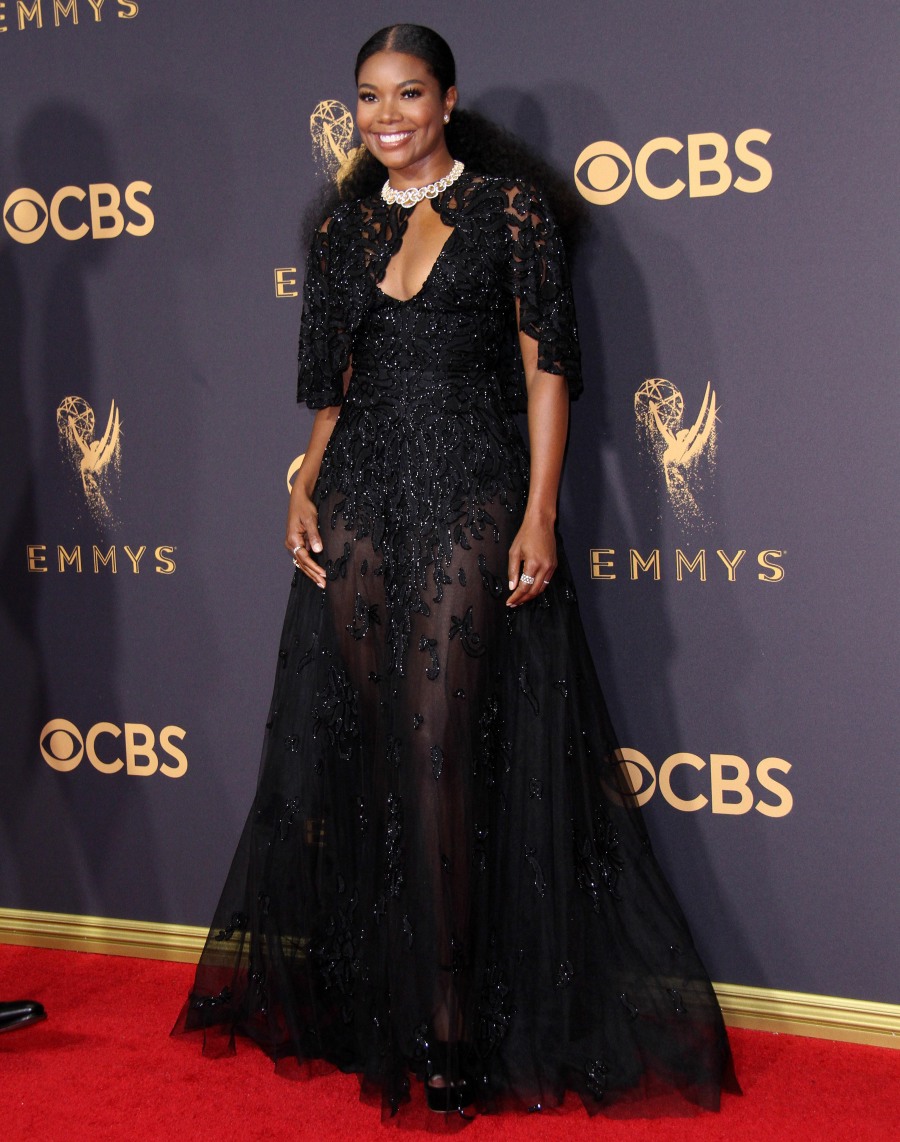 Gabrielle Union was an interesting addition to the Emmys last night – she came out as a presenter, and Union noted on her Twitter: "I've been doing TV since 1995. This will be my 1st time going to the Emmys & I'm presenting an award! 22 yrs later. #OvernightSucces." That sucks that this was the first time she's ever gone to the Emmys or been invited to present. Jesus. So for her big Emmy coming-out, Gabrielle wore this Zuhair Murad which reads to me as sort of goth and dark-romance. I like it, even though it feels a tad too "heavy" for a September awards show. If I could change one thing, I would have made her take off the necklace – that adds too much "weight" to the look. Her date was her husband, Dwayne Wade.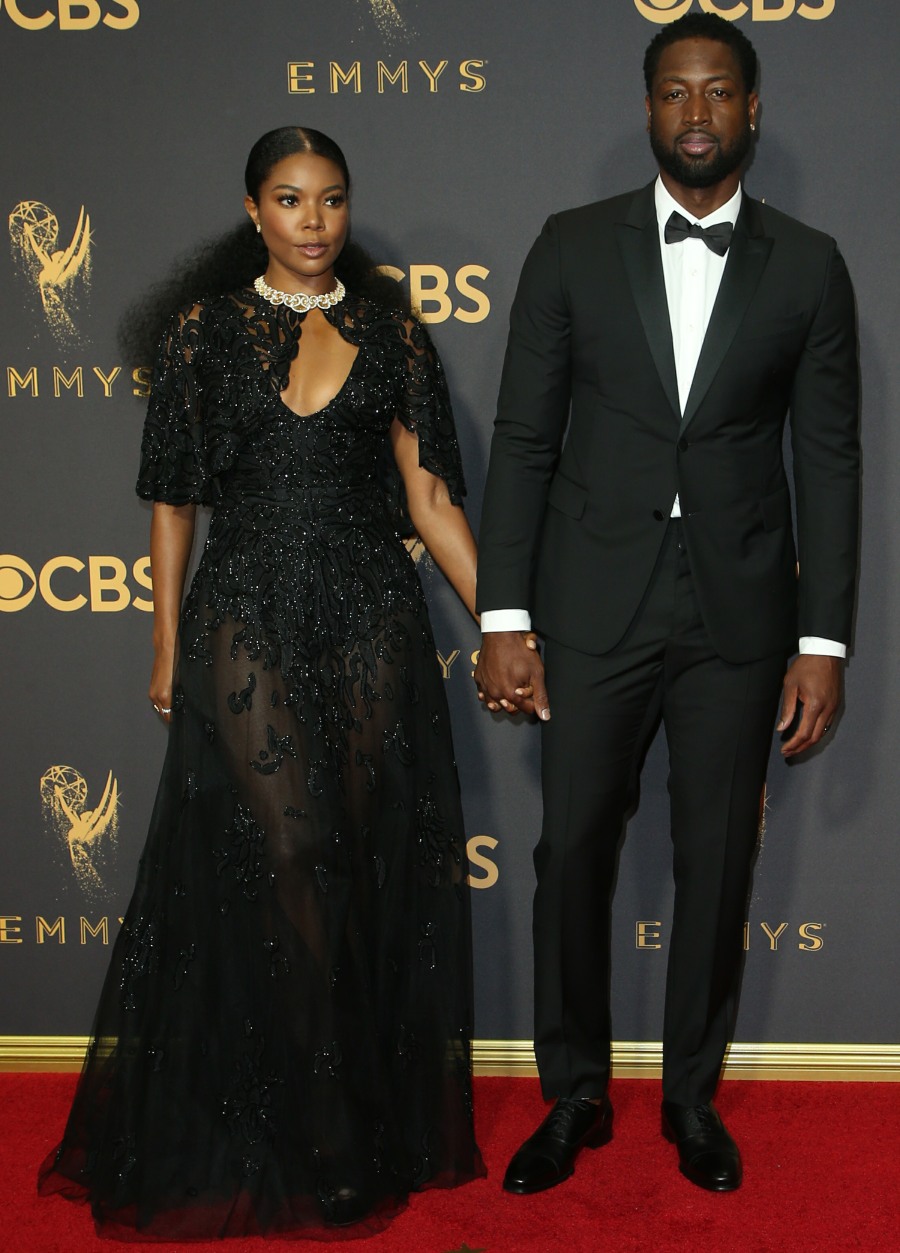 Anna Faris wore Marc Jacobs and didn't walk the Emmys red carpet. I think she was there mostly because the Emmys aired on CBS, and her show is on CBS, so promotion or whatever. Allison Janney seemed very protective of her and I just got the vibe that Anna didn't want to be there, post-separation from Chris Pratt. The dress sort of reflects that – a boring dress that she's not connected to at all. It's probably something her stylist picked out.
Samantha Bee in Rubin Singer. I did not expect this on Bee! But I enjoy it. It's a tad too satiny, but this isn't bad at all.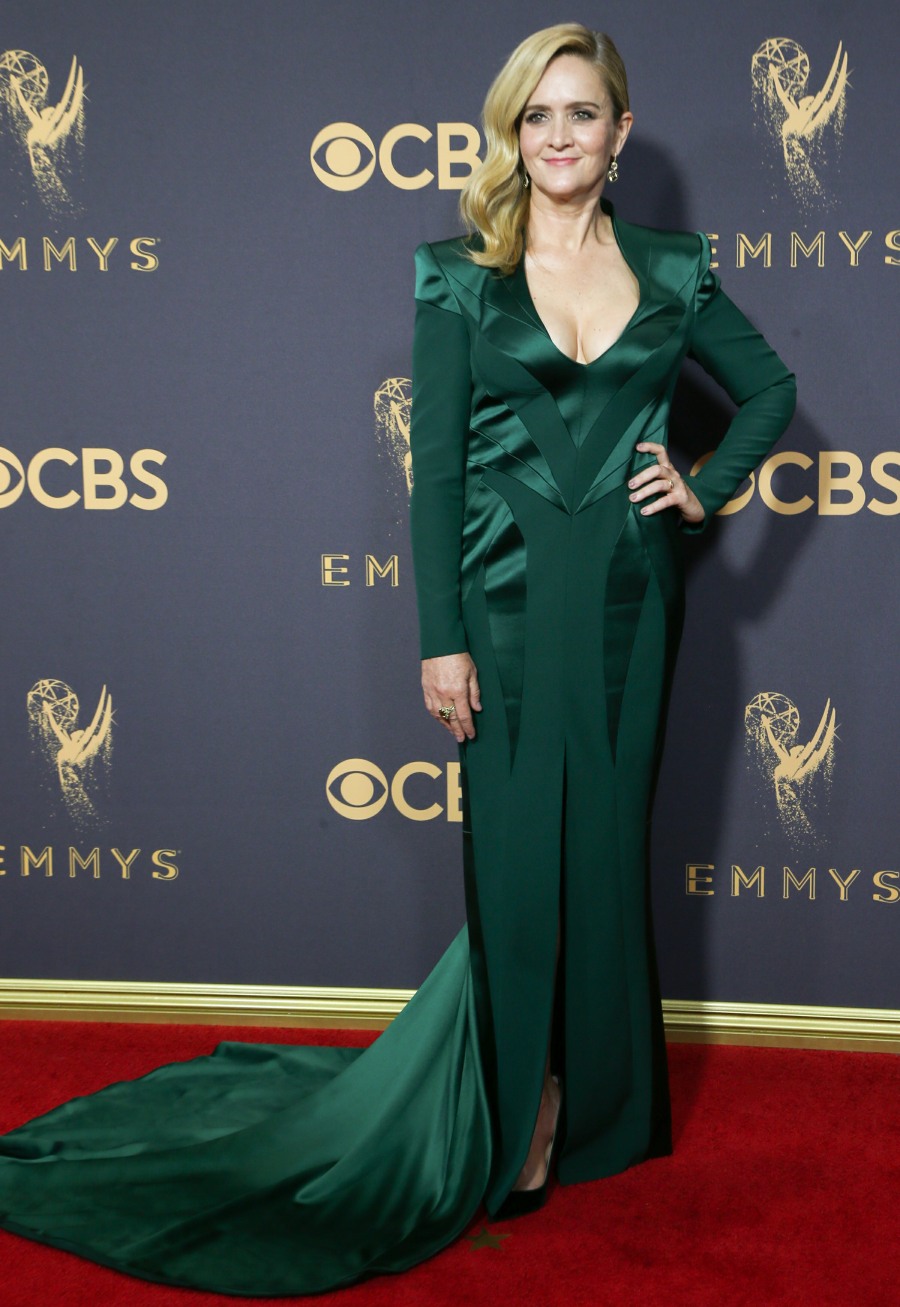 Tina Fey in Carmen Marc Valvo. This is a pretty standard look for her – simple, flattering, no drama. It suits her.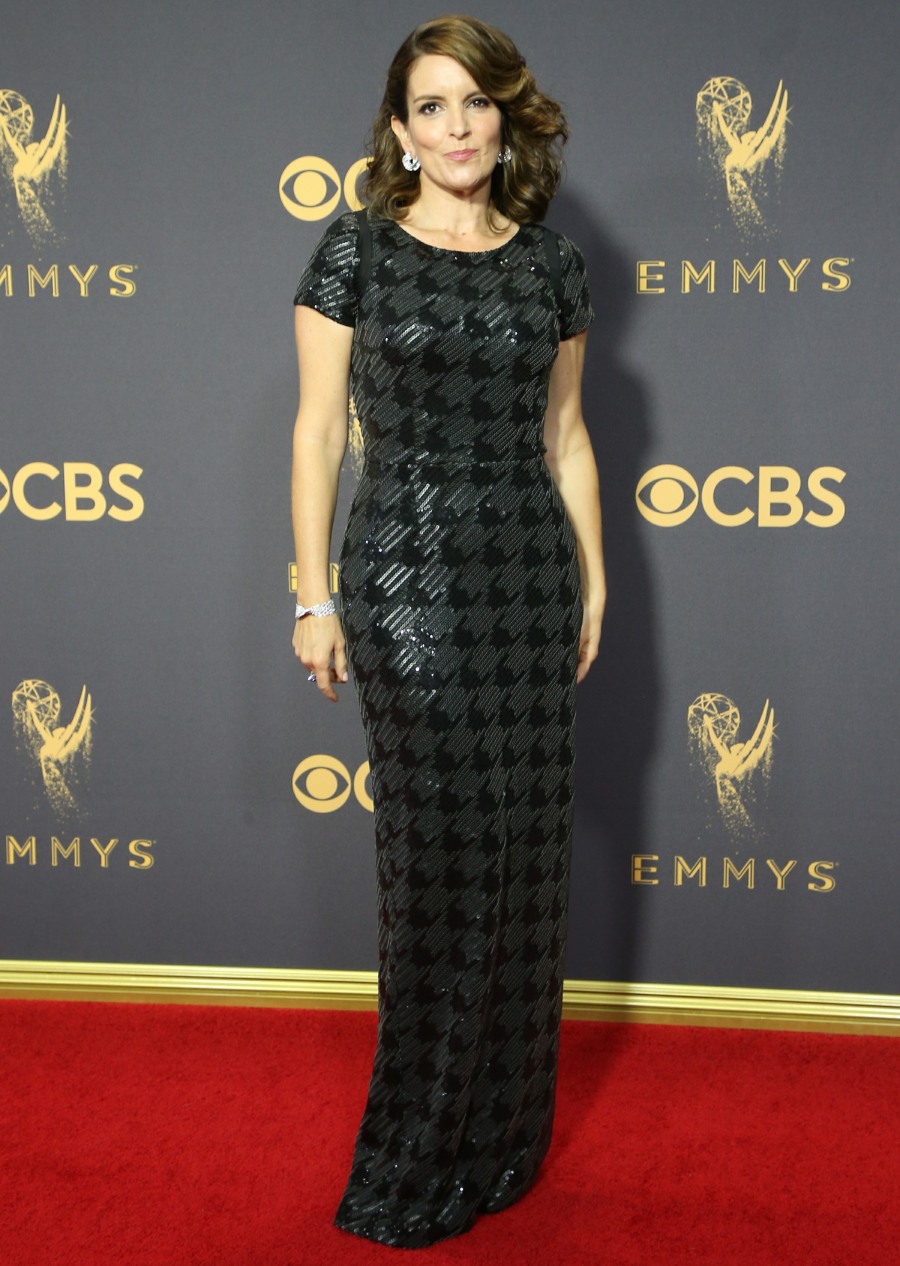 Kiernan Shipka wore MiuMiu. She's adorable and this is perfect for her. I would only change one thing: this should either be two shades lighter or a few shades darker. This in-between beigey-cream is not the best.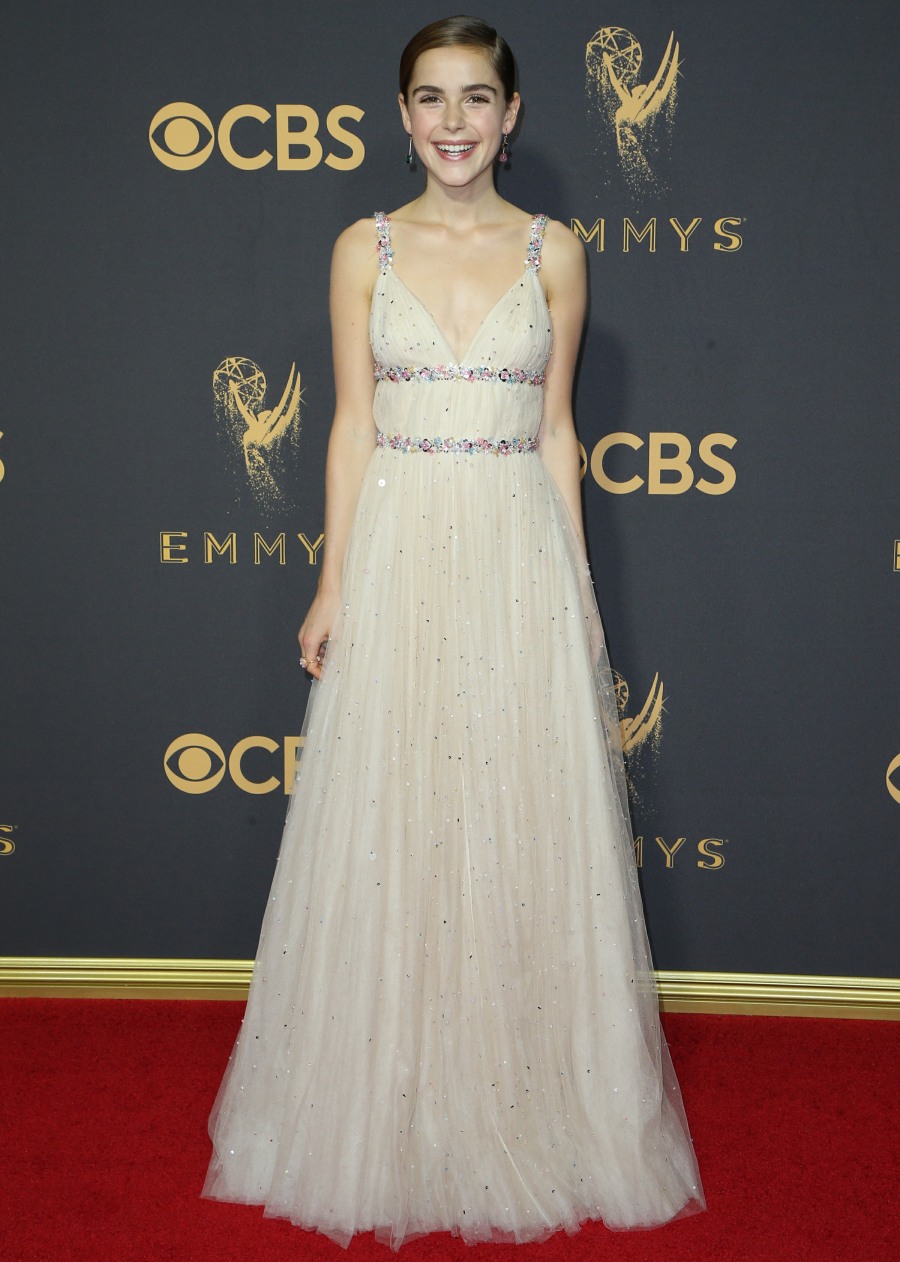 Photos courtesy of Getty, WENN.