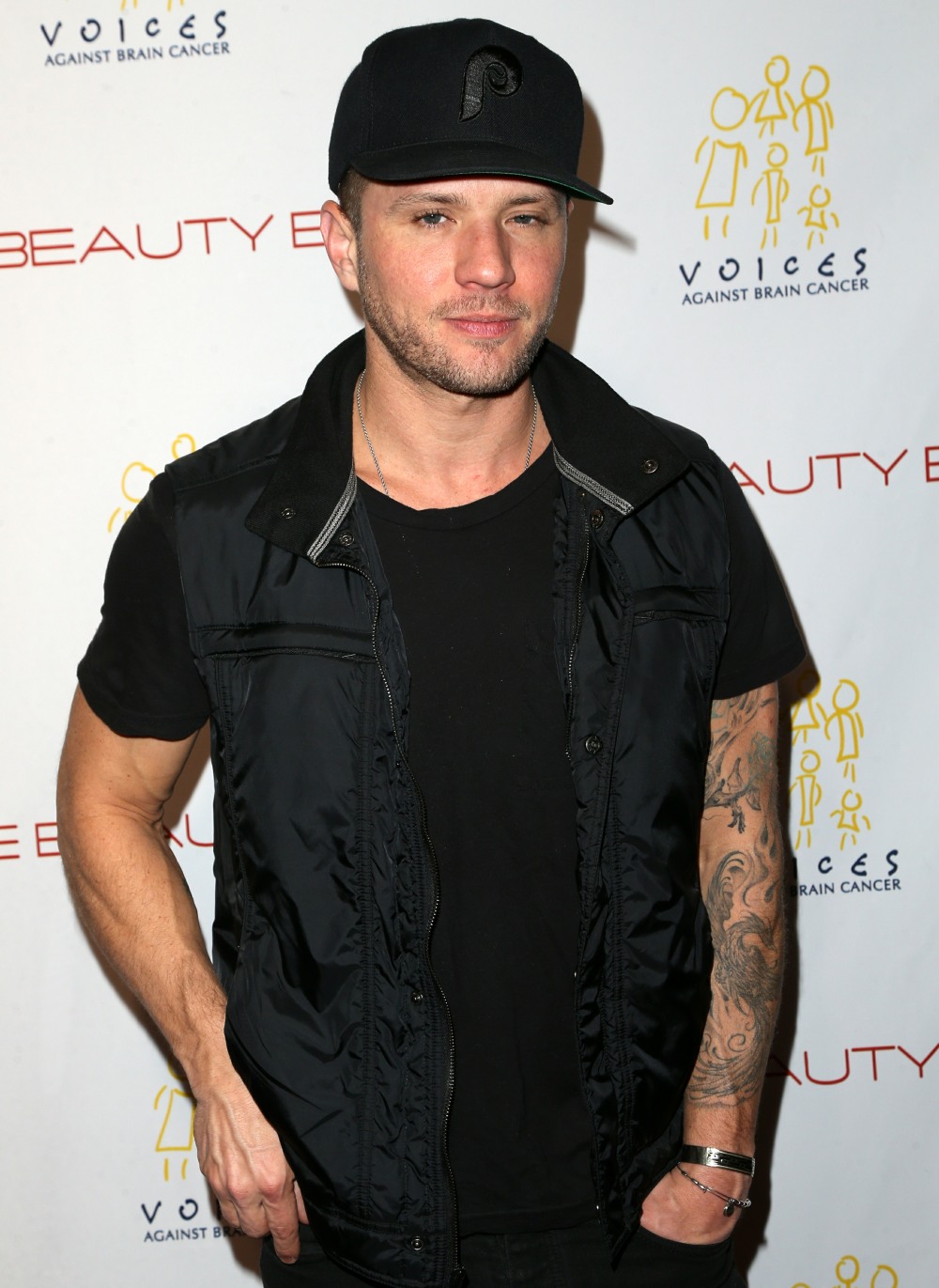 As we discussed on Tuesday, Ryan Phillippe's ex-girlfriend Elsie Hewitt has filed a civil lawsuit against him, claiming that he assaulted her on the night of July 3. They went to a party together, he left in a snit, so Elsie was like "it's over," and she and a friend went to his place so she could get her sh-t. Elsie claimed that he grabbed her, shoved her down a flight of stairs, and that she suffered injuries because of that. She was granted an emergency restraining order for one week, and the restraining order was not continued. Ryan's side of the story is that Elsie's trying to get famous and she wants money, and she was the one who attacked him, etc. Yesterday, Elsie's lawyer claimed that there was still an open criminal investigation, but a spokesperson for the LA City Attorney's office now says that LA County is declining to prosecute:
Authorities have closed the criminal investigation regarding domestic violence claims against Ryan Phillippe, PEOPLE confirms.

"The City Attorney's Office has deferred this matter following an investigation by the LAPD," Frank Matelian, a spokesperson for the Los Angeles City Attorney's office, tells PEOPLE. "After a thorough review, the matter was set for a City Attorney office hearing, during which both parties were present, detailed the incident, were advised on the law and given guidance as to how to avoid similar incidents in the future. No further action has been scheduled following our office hearing."

Phillippe's ex-girlfriend, Elsie Hewitt, a 21-year-old model, is accusing the actor, 43, of physically abusing her July 4. She filed a civil lawsuit Monday against the actor for allegedly kicking, punching and throwing her down the stairs after an argument.

On Tuesday, Phillippe broke his silence and denied the domestic violence allegations.

"As a staunch advocate for the health, well-being and equality of women, Ryan is completely devastated that these false allegations have been made and circulated," the actor's rep said in a statement to PEOPLE. "Domestic violence is an incredibly serious issue and fabricated and proven false claims should not be used to unjustly slander the falsely accused. The claims are false."
Wait, what? Both Ryan and Elsie had to sit in the City Attorney's office and get a lecture on how to "avoid similar incidents in the future"? What kind of dumb bullsh-t is that? Let's say, for argument's sake, that Elsie truly is the victim of assault here. She was put in a room with her abuser and she was told that she needed to change her behavior to avoid being abused again. That's f–ked up. Also f–ked up? Ryan's people have told TMZ that he plans to countersue Elsie, because of course.
Ryan Phillippe has hired a high-powered civil litigator to go after the woman claiming he beat her up … and he's using the "Taylor Swift" model of lawsuits … TMZ has learned. Sources connected with Ryan tell us, Ryan's plan is to file either a defamation or malicious prosecution lawsuit against Elsie Hewitt, who has claimed in her own lawsuit Ryan was under the influence on July 4 and allegedly attacked her and threw her down the stairs. Ryan has said she made it all up and was actually the aggressor who attacked him after he broke up with her.

Ryan wants an acknowledgement from Hewitt she was lying or, short of that, he wants a judge or jury to make the point. And, ala Taylor Swift, Ryan will donate any money he gets to domestic violence orgs, although he doesn't think she has money to pay. He plans to file a countersuit for defamation and also a malicious prosecution case if and when her lawsuit is thrown out.
I guess we're supposed to think "Ryan Phillippe is in the right, so of course he's going to go to great lengths to prove his innocence!" But the vibe I'm getting is that he's trying to "punish" her in many different ways.
Also: Ryan's last big relationship was his five-year thing/engagement to Paulina Slagter. They broke up late last year, seemingly out of nowhere. Now TMZ reports that back in March, Slagter filed a harassment report against Ryan, claiming that after they broke up, Ryan texted her constantly: he "sent a slew of texts to her after their breakup — many laced with vulgarities — accusing her of infidelity and attacking her personally. We're told there were no physical threats but it was 'aggressive'…We're told in at least one of the texts he called her a 'whore.' The texts were 'extremely angry.'" Apparently, she eventually dropped the harassment case because she didn't want the drama. She also tweeted this when the Elsie Hewitt news broke (but has since deleted it):
……when there's smoke….

— paulina slagter (@paulinaslagter) September 19, 2017
I wonder if Ryan will end up suing her too?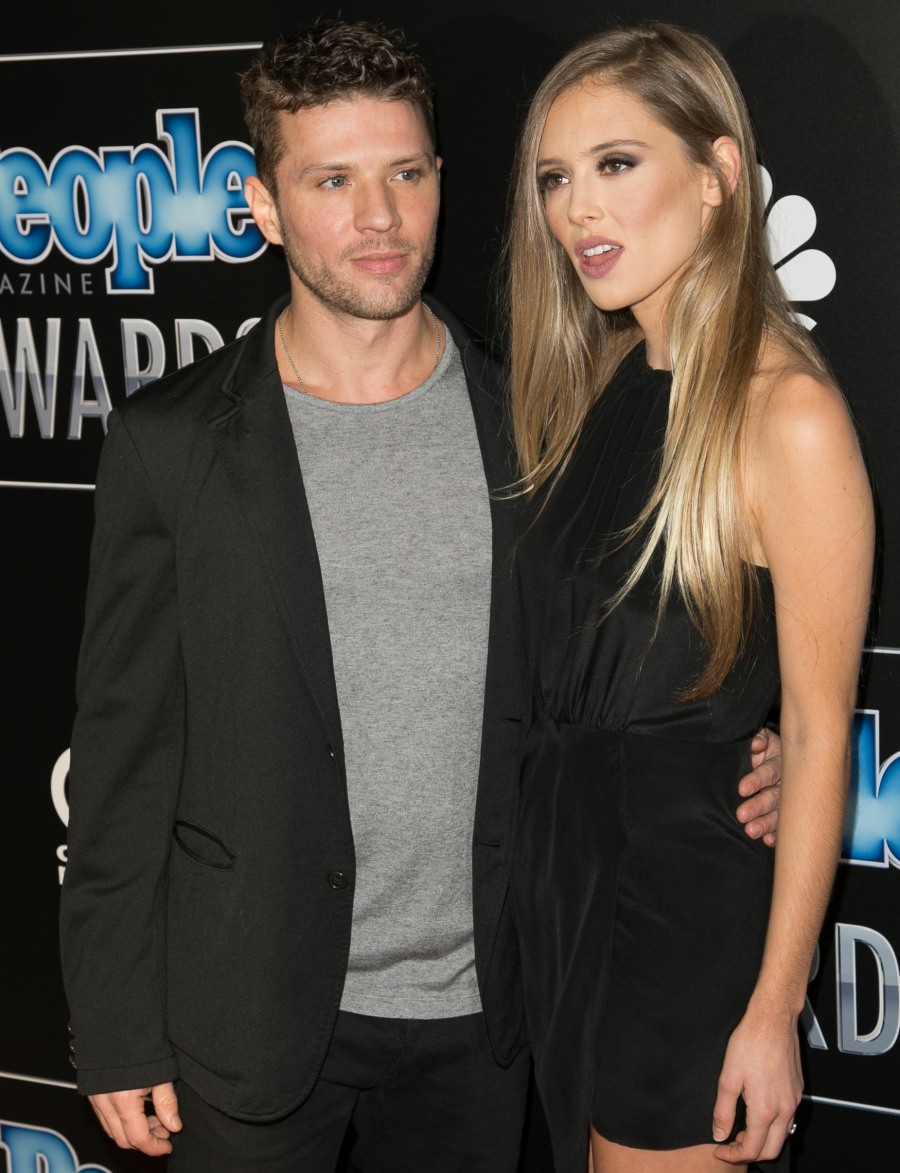 Photos courtesy of WENN.