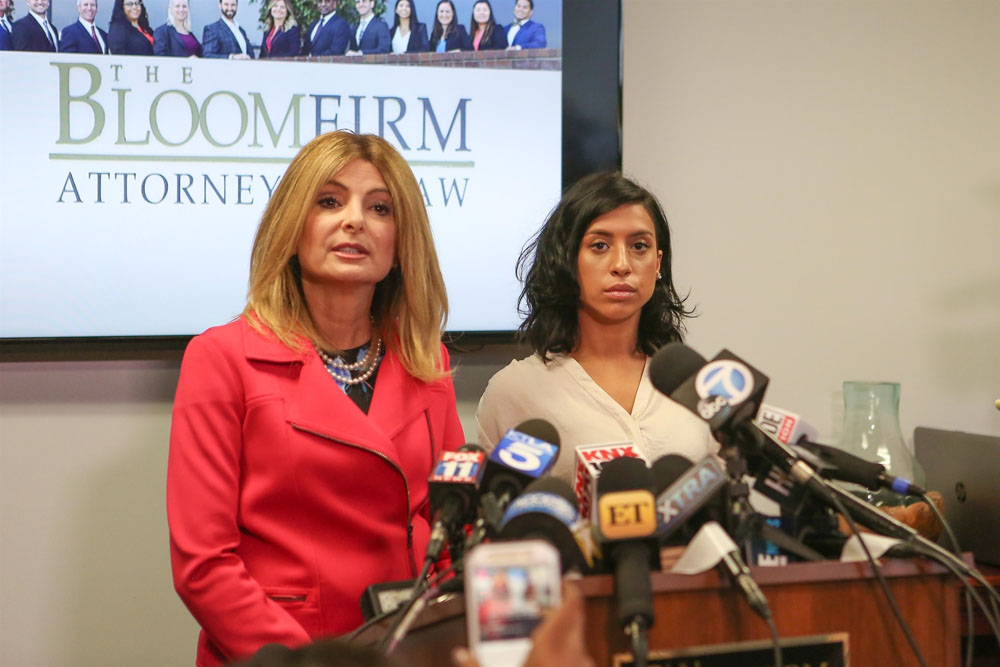 The woman at the center of the Kevin Hart sex tape extortion scandal, Montia Sabbag, held a press conference with her lawyer, Lisa Bloom, yesterday. As you may recall, Bloom is the attorney who represented Quantasia Sharpton and the other unnamed plaintiffs in their civil lawsuit against Usher for allegedly exposing them to genital herpes without their consent. As we saw in her press conference with Sharpton, Bloom is extremely skilled at presenting her clients' side of the story and making her case.
At the press conference yesterday, Sabbag opened with the fact that her photos and identity have been in the media and that lies have been written about her. She was clearly talking about TMZ, which claims she's demanded large sums of money from Hart and that she works as a "traveling stripper." Whether she does that or not, TMZ's blurbs were seemingly written from Hart's point of view and were meant to paint Sabbag as an opportunist and extortionist. Sabbag made the case that she's as much of a victim as Hart and that she was not the one who leaked those videos. She said:
Sabbag: I am not an extortionist and I'm not a stripper
"I was involved with Kevin Hart a month ago. Since then my pictures and my name have been released with lies written about me. I am not an extortionist. I am not a stripper. I am a recording artist and an actress and I have not broken any laws. I have nothing to do with these recordings. I hired Lisa Bloom to protect my rights. I am truly sorry for any involvement I had in this."

After that Bloom very clearly stated that Sabbag is a crime victim and that someone snuck the cameras in the Vegas suite. She emphasized that it's a crime to put a camera in a private residence, that it's a crime to record people without their knowledge and that it's yet "another crime to disseminate those images.

Bloom: My client didn't snow she was being recorded and is a victim
"Montia is therefore the victim of multiple felonies under state and federal law."

Bloom also said that there's no evidence that law enforcement have been investigating this, as TMZ has reported (although she didn't use TMZ's name). She stated that they're going to the authorities to report this and hopefully start an investigation to ultimately find the person responsible.

Bloom: We are not asking for money from Kevin Hart
"Montia and I are not asking for a cent from Kevin Hart. This is not about money. We are not suing him. We are not making any claims against him. Any reports to the contrary are false. Kevin Hart appears to be the victim of this criminal just as Montia is the victim of this criminal"

Bloom: We will go to law enforcement to bring the perpetrator to justice
She added that they want Kevin Hart to join them in helping bring to justice the person who did this. She said "to those who are making malicious false statements about my client, Montia, do the right thing and stop." If they don't she insinuated that they would pursue legal action.
[Transcribed from press conference, video below. Additional wording is ours]
In the question and answer period, Bloom stated again that Sabbag is not demanding money. She confirmed the timeline of her client's hookup with Kevin and said that she had seen the images online of Sabbag with Kevin Hart. Bloom and Sabbag will go to law enforcement and assist in the investigation but Bloom stated that Sabbag does not know who did this.
The video of the press conference is below. Again it's powerful and very clearly states Sabbag's case. As for why TMZ dragged Sabbag, Bloom told TMZ in an interview that Kevin Hart "reached out to [Sabbag] once to ask her if she was the extortionist and she said absolutely not and that was the end of it." She said you can see Sabbag's iPhone in some of the photos and that was the only device she had with her so it was "clearly not her" who made the recordings. They have a suspicion of who might have been behind the recordings, but she isn't naming names.
So did Hart assume it was Sabbag and subsequently launch an attack against her in the media? Someone gave all that information to TMZ. It seems just like him to attack her. Good for her for getting a good lawyer and telling her side. That was smart and I believe that she's not behind this.
Do you remember the article from E! yesterday that made it sound like Hart's pregnant wife, Eniko Parrish, was completely behind him whether she believed him or not? People has a new article with insider quotes stating Parrish isn't going to leave Hart (of course she's not) but that she "can't trust him" and feels "let down." They claim that she "has been hounded by the press, and is very upset. She is trying to stay healthy and enjoy her pregnancy, but the latest drama is too much." No one deserves this however she got with Hart when he was married and she's been in online arguments with Hart's first wife about whether she was cheating with him. Now it's happening to her at a time when she's vulnerable and pregnant and that sucks for her.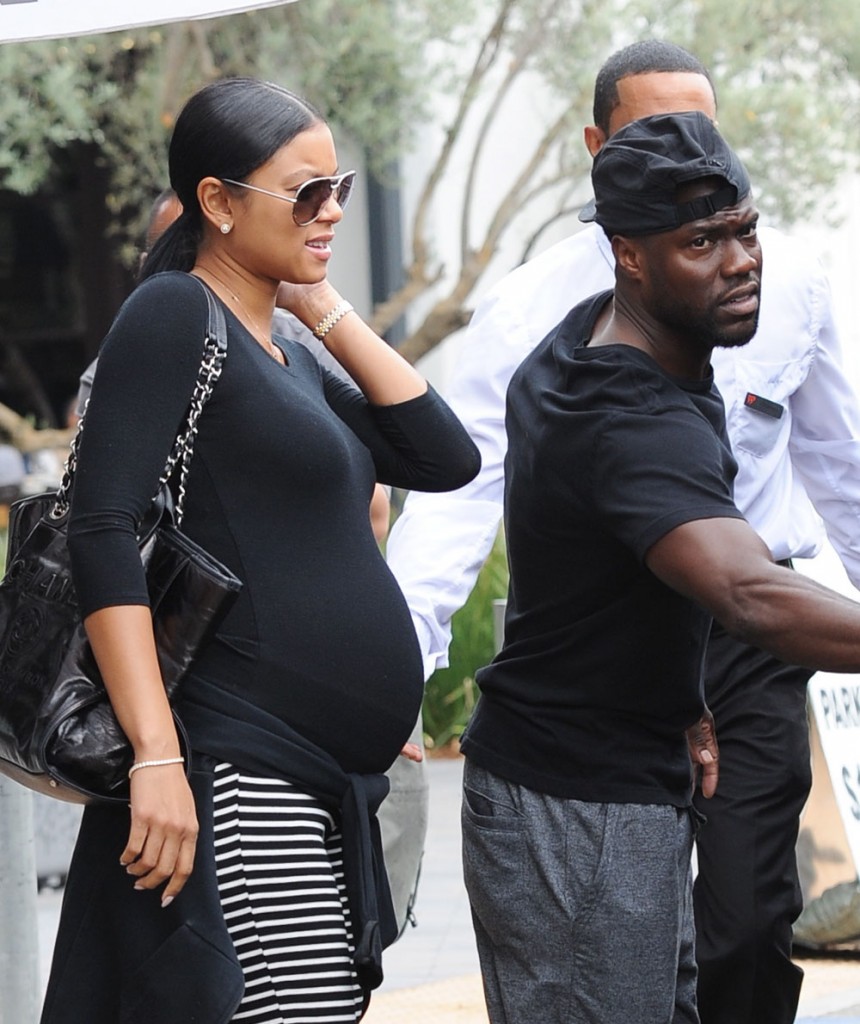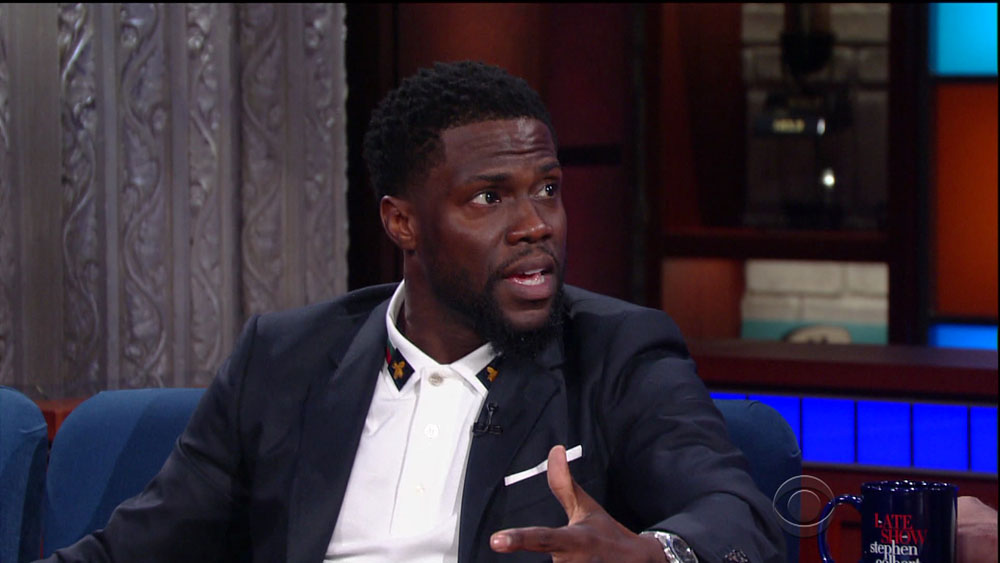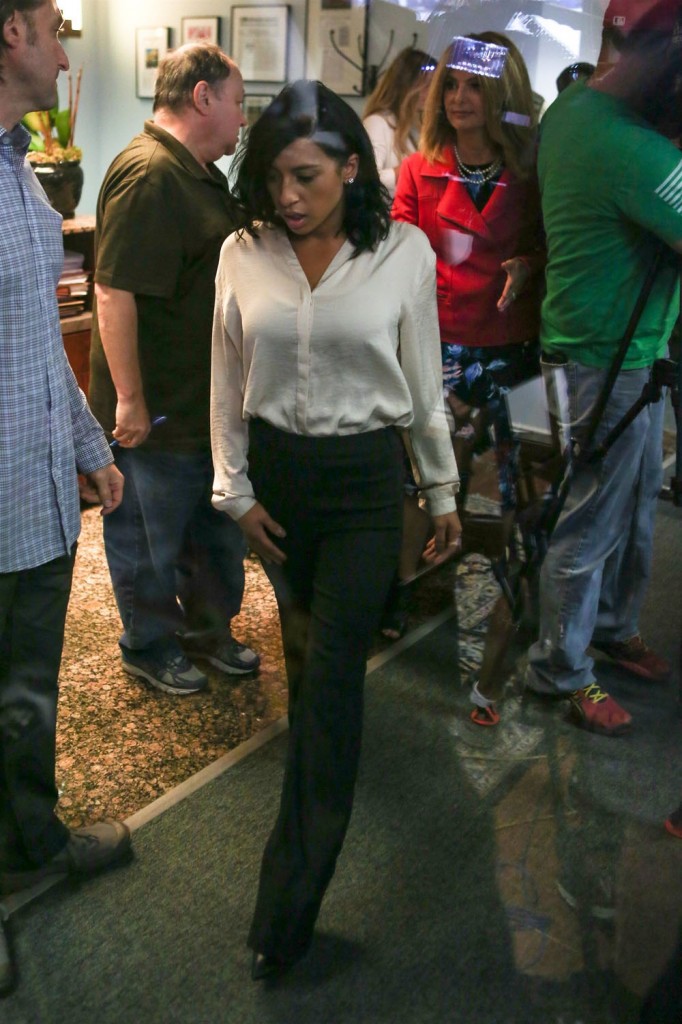 photos credit: Backgrid and WENN