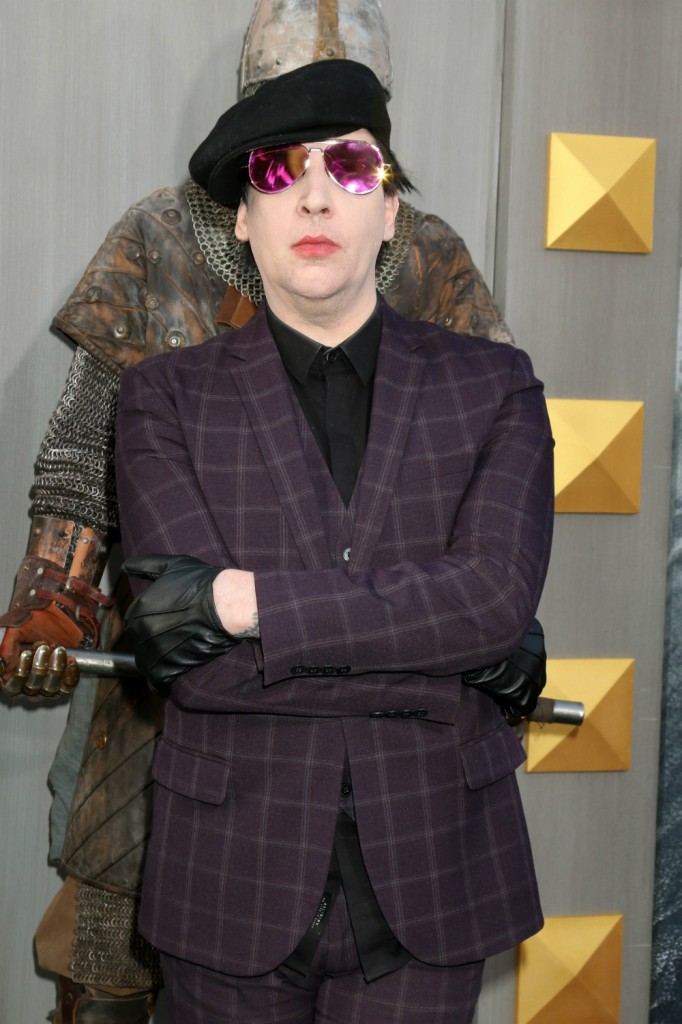 Welcome to today's Bizarre Boy Beef: Marilyn Manson v. Justin Bieber edition. Whereas generally I would avoid wasting any part of my time reading about the antics of these two, the pettiness of the particular kerfuffle gives me a bit of perverse joy.
The first shot fired, supposedly, was when Bieber re-purposed an old Manson t-shirt for his Purpose merchandise line. The designer of the garment, well-respected label Fear of God, insists that they had Manson's blessing to "reimagine" his image for Bieber's line. I believe Fear of God*, because there is nothing Manson likes more than to see his own face. Manson, however, claims bull. His story is that when he first met Bieber during his Purpose Tour last year, Bieber was already wearing his shirt, even though he didn't start selling them until July. According to Manson, during that first encounter, Bieber told him, "I made you relevant again." This is where I get stuck because I could totally see Bieber saying something that arrogant while wearing someone's stolen likeness. However, designers are usually savvy enough to get permission prior to releasing their work, not to mention Fear of God thanked and credited Manson on his Instagram page. In that same article, Manson claimed that the day after he met Bieber, he told him that he would be at the soundcheck at the Staples Center. Mason said he never intended to go or perform with Bieber but, "he believed that I'd show up, because he was that stupid." Obviously Manson wanted to draw blood. After hearing about Manson's little tirade, Bieber texted him to clear up any misunderstanding seeing as Bieber thought they'd "had a pretty pleasant interaction." The two went back and forth in a text exchange that seemingly resolved the matter. It began with Bieber apologizing and saying Manson's article "kind of stung seeing that i came off as an a–hole or even was an a–hole. I'm sorry," and ended with Manson telling Bieber:
And don't apologize. You weren't an asshole. They asked if u were and I sort of agreed. I wasn't out to get you.

If you want I'll try to avoid more questions today on Stern.

I won't shit talk you on Stern.
So Tuesday, Manson went on Howard Stern's radio show, gave Stern his phone and had him read the entire text thread live on air. Buzzfeed wrote out the full exchange if you want to read them. You can listen to Manson on Stern below. NSFW – language (duh, right?)
Even Stern is trying to figure out what Manson's game is. At the time of the alleged encounter, Manson responded publicly this way:
I think that's a funny response. The Stern interview not so much, primarily because it forces me to defend Bieber by saying at least he reached out to Manson to apologize. But like I said, that Instagram shot was Manson's response when it happened – in March 2016. The article in which Manson bashed Bieber posted just last week. Stern's show was three days ago. I guess it just took Manson that long to process his feelings about the encounter…
Oh wow – look at that! Manson just released a new song and his new album comes out October 6. Plus, his tour November 14. Gosh, it's convenient that he has this story to tack on to his promotion for his new music. Bieber was a punk to tell Manson he made him relevant again, even if it was a joke. However, Manson using this to help promote his new music is just proving Bieber right.
*Jerry Lorenzo is the designer behind the Fear of God label, but Fear of God was more fun to write in the context of this story. His line is great and you can check it out here.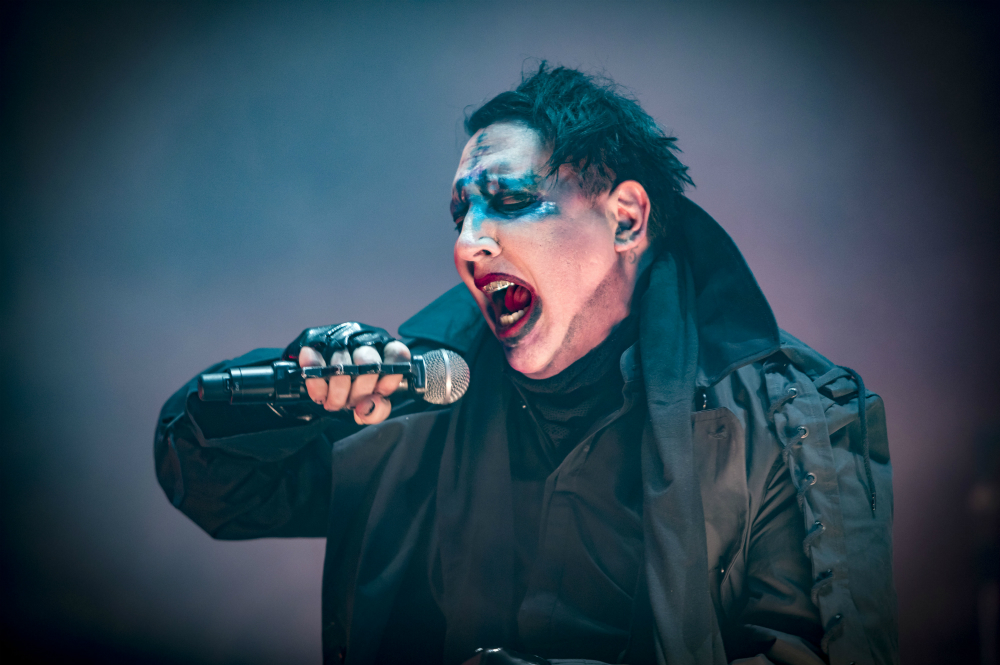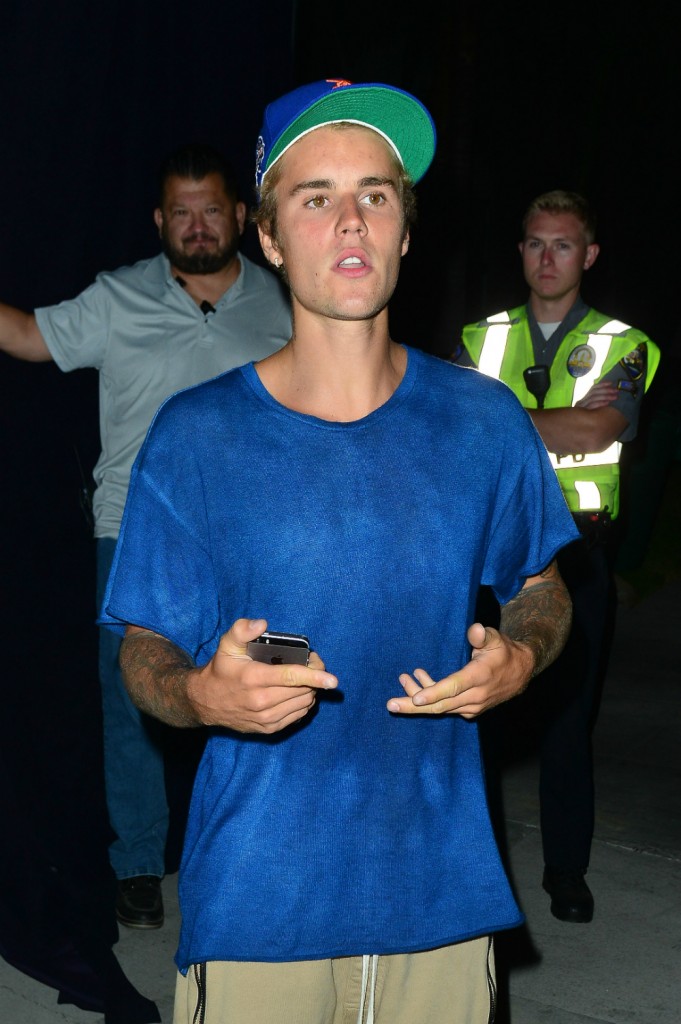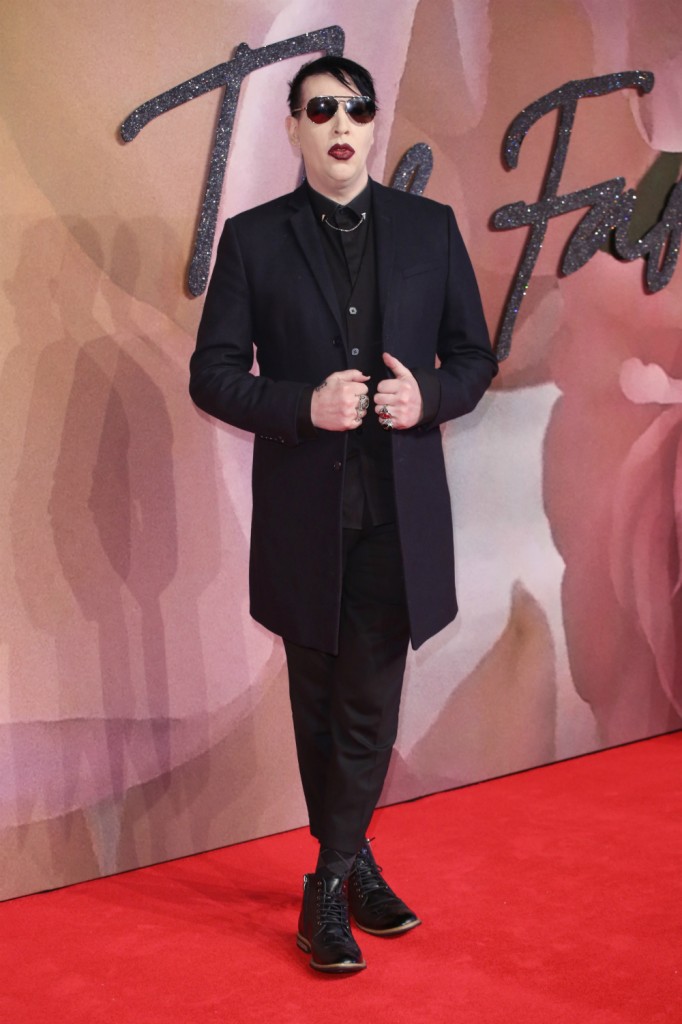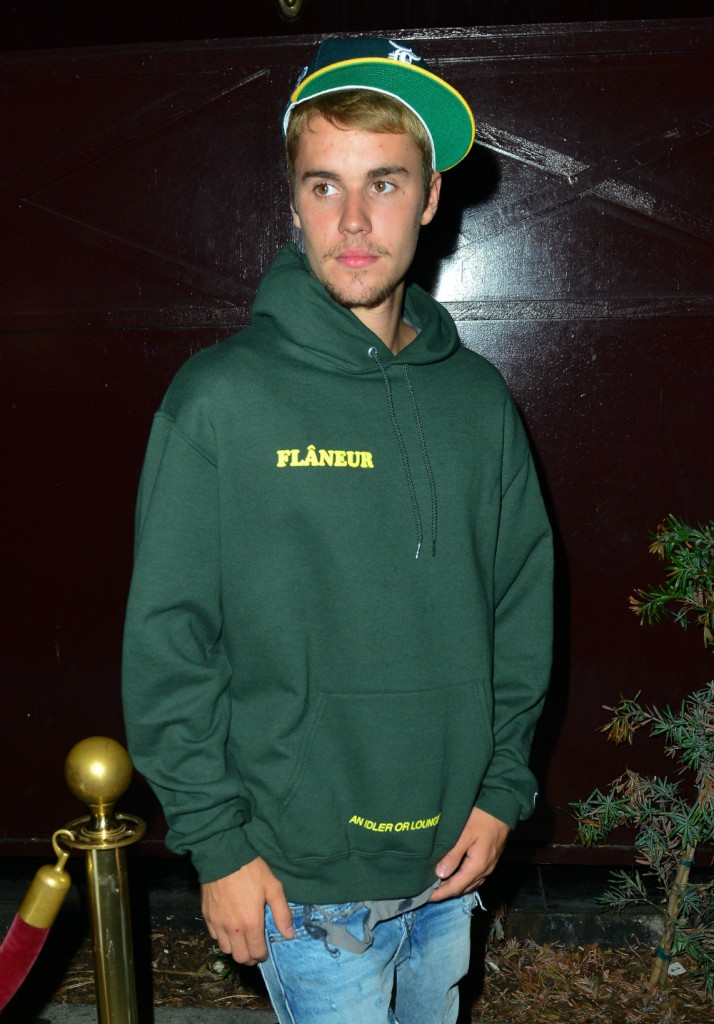 Photo credit: WENN Photos and Instagram