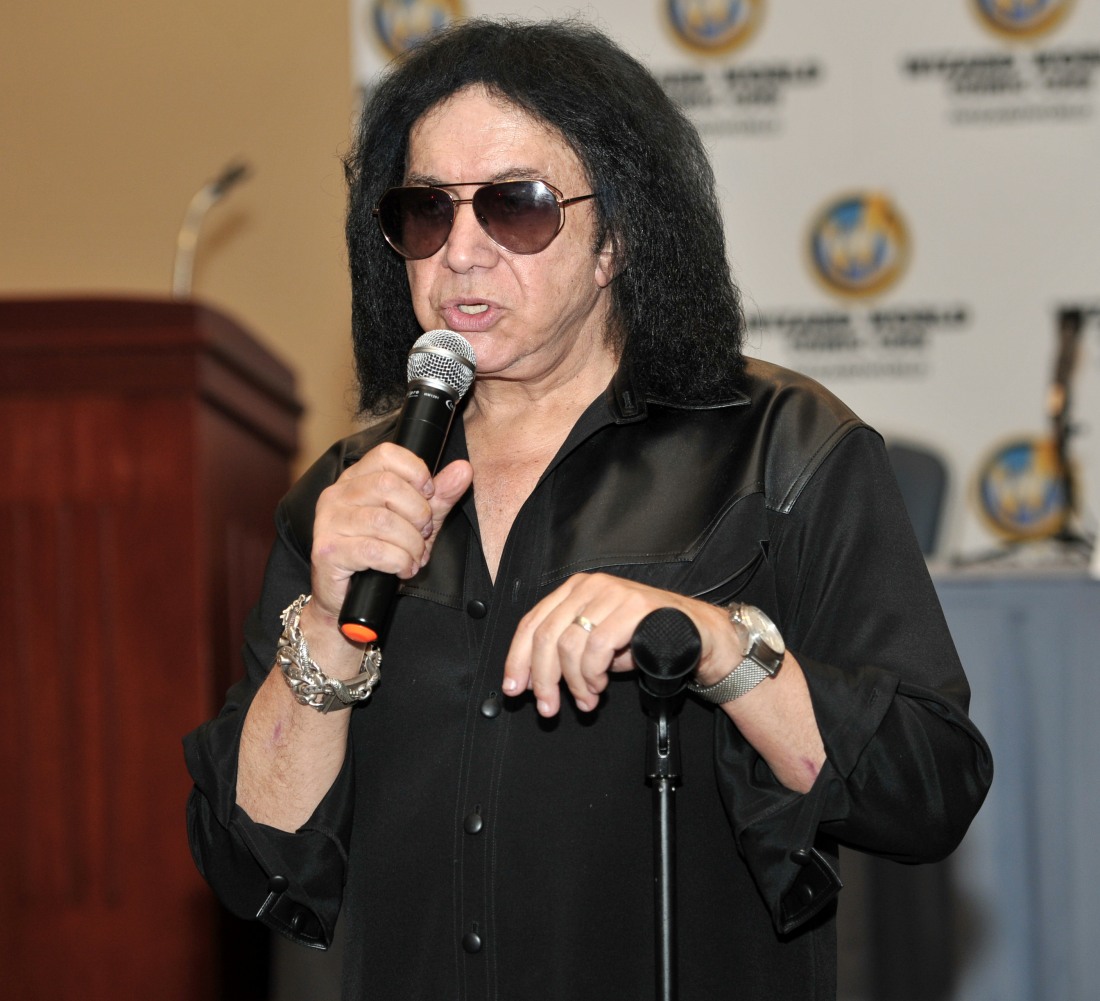 I'm not sure what possessed me to sit down and read this entire Gene Simmons interview, but once I did, I was glad that I did. Gene Simmons is the 68-year-old frontman of KISS. He's also a reality star – Gene Simmons' Family Jewels was on air for seven years, and I know that because I used to watch it and enjoy it. Maybe that's why I read this Rolling Stone interview? The truth is, Gene's family was always more interesting to me than Gene himself. That being said, this is an interesting interview. Simmons talks about how his mother was a Holocaust survivor and what he thinks of the rise of neo-Nazism. He talks about Kanye West and why he loves America, and a whole lot more – you can read the full piece here. Some highlights:
His advice on marriage: "The problem that girls have is that just as they see a six foot two guy with a deep voice and think, "Now, that's a mature man." No he's not, he's a fourteen year old horny boy. He's not going to mature until his hair grays, and he won't ever fully mature. You're going to have to keep him on a short leash because young guys never want to get married, they don't want kids… So my advice to women is to dump your boyfriends. Go for much more mature guys, maybe that made their fortune and who have gotten their wandering out of their system, most of it, anyway. It'll never leave, by the way. Men are better later on than younger.

Why he prefers living & working in America: "There's a certain freedom of thought here. When you think about it, when you want to fly through the air, sorry bitch, that was invented in America. If you don't like night time and the fact that it's dark, well, America invented light. It turns night into day. America did that. The internet, fast food, 24 hour light, rock & roll, jeans, I mean, the culture of the world is America. I know the culture in Africa is loin cloths, but I don't carry around a bow and arrow and wear a loin cloth, and neither do you. I know Russians like borscht and stuff like that, but I f–kin' hate borscht.

Being Jewish & watching the neo-Nazi rallies in America: "It's the height of stupidity. Listen, hatred shouldn't be allowed anywhere, but in this country, you have the right to get up and even spout hatred. You know, in Skokie, Illinois, the Nazis want to hold a march, they were not allowed. The person who defended them was the son of a concentration camp survivor with the ACLU. The Nazis got a Jewish lawyer who defended them. Only in America.

On Trump's comments that some of the Nazis were very fine people: "I think there could be somebody who's a neo-Nazi who is backwards, slow, uneducated. Group pressure is very high when you live in a racist town. How do you do espouse liberal thought – love one another, don't judge lest you be judged, how do you do that? And all these guys that march with crosses but hate Jews don't even understand that their God is a f–kin' Jew and a Rabbi as well…Part and parcel of this is ignorance, stupidity, but hatred shouldn't be tolerated. If I was in government I would ban…and if I could get it through, I would ban the Nazi party in all its forms, and put people in jail. Better yet, put them up in Alaska where they could be with each other and hate each other away from society.

On Trump's presidency: "Whether somebody likes it or not, he's the duly-elected president and I think you have to respect the presidency. The only thing I can say is that, next election cycle, if people like him he'll be voted back in, and if people don't want him, he's not going to be voted back in. It's so simple. Unless he breaks the law and gets impeached, this is what it is.

Whether he likes Kanye West: "I like the idea of Kanye. I couldn't name you a song. Kanye's overshadowed by the Kardashians. What they've been able to do is to break the mold, become famous by doing nothing. That's, by the way, a compliment not a criticism. Warhol was wrong. Andy Warhol, who I knew when he was alive, was wrong. Everybody gets fifteen minutes of fame? No, no, no, everybody's famous much longer than that.
There are some rough moments where he talks about "the blacks" buying rap music and the whole "the culture in Africa is loin cloths" thing is gross. And yet… not all of what he says is complete trash. It's interesting that here he is, a Jewish-American rock star, talking about how neo-Nazis have the right to protest and sort-of halfway defending Trump's comments. This interview was a very strange ride.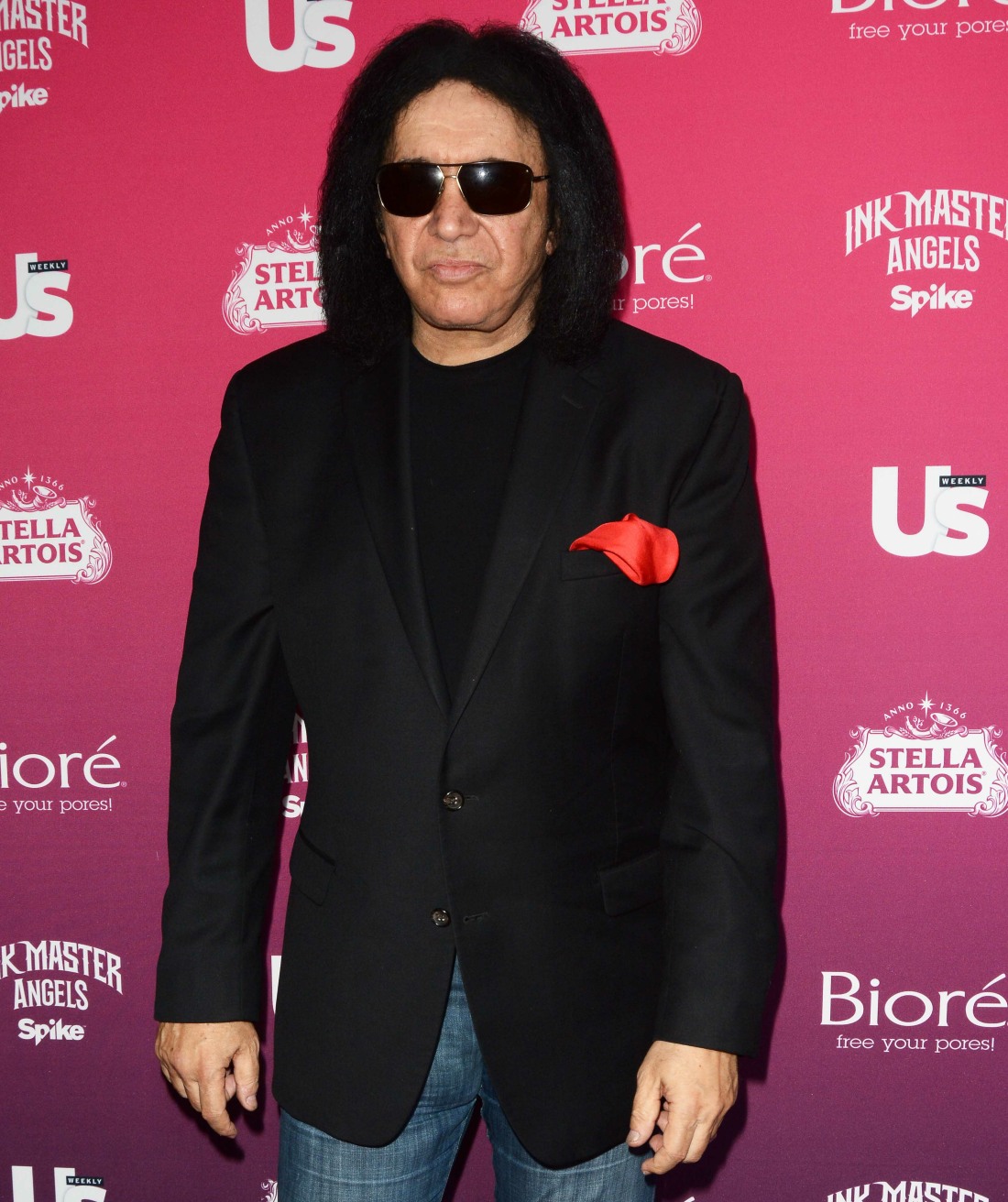 Photos courtesy of WENN.