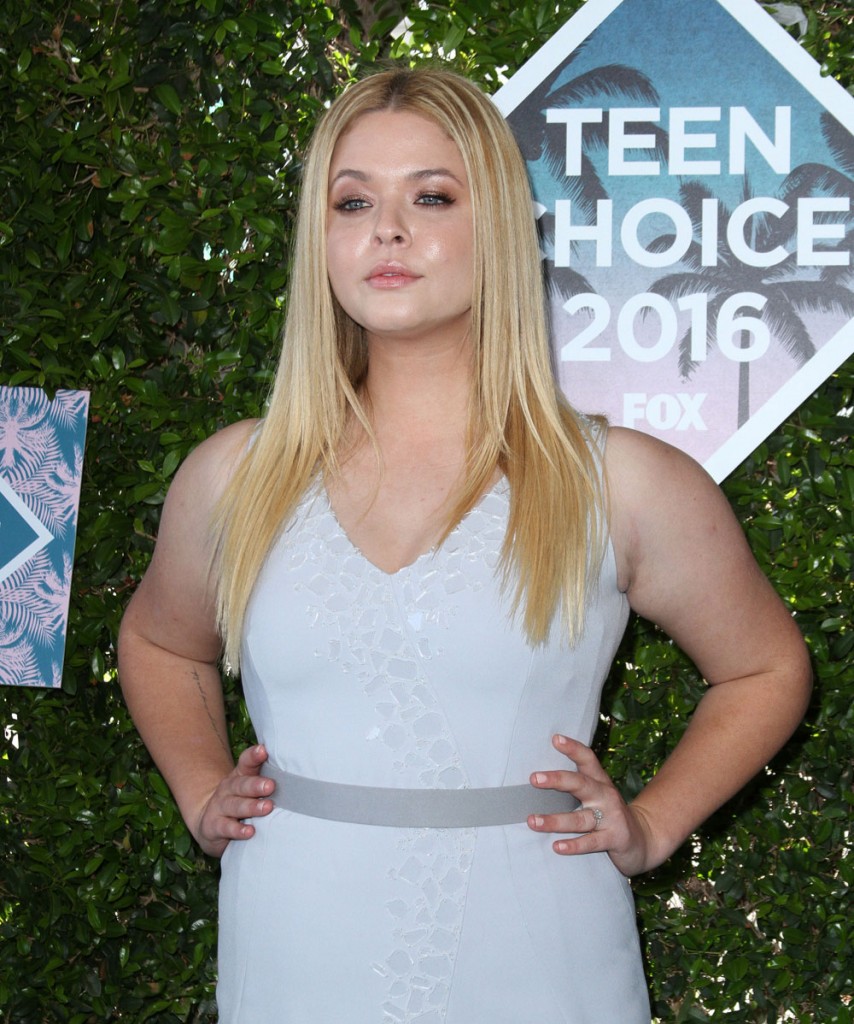 I'm only familiar with the main actresses on Pretty Little Liars, which aired its final episode three months ago after seven seasons. So I know Ashley Benson, Lucy Hale, Troian Bellisario and Shay Mitchell, primarily from interviews and appearances as I only watched a couple episodes of the first season. Fans were happy to hear earlier this week that a spinoff is coming with Sasha Pieterse and Janel Parrish. (Although the extent of their involvement has not yet been confirmed.) Pieterse, 21, plays Alison DiLaurentis and she's been on PLL since the first season. She's also competing in this season of Dancing With The Stars. In the past couple of years, Pieterse has gained over 70 pounds by her estimate. I am not that familiar with her and hadn't heard about this, but apparently people were saying nasty things to her about it. She told her DWTS partners, Gleb Savchenko, that the reactions to her weight gain were hurtful but that she was relieved to find out that she had a medical condition that seems to have been behind her rapid weight gain.
The 21-year-old actress told partner Gleb Savchenko that she had gained nearly 70 pounds over the past two years and only recently discovered the medical condition at the root of it all.

"I gained 70-ish pounds over two years," she said. "It was really, really hurtful the way people reacted. People were saying stuff like, 'she's pregnant, you're fat.' They were angry, they were mad that I look like this," she explained.

Pieterse then shared that she was diagnosed with the hormone imbalance disorder, Polycystic Ovary Syndrome (PCOS), very recently and "finally" she knew what was happening to her.

"'I think most importantly, I'm feeling like me again," she said. "Being on the show, I've lost over 15 pounds."
It's got to suck to be an actress under constant pressure to maintain a low weight, to lose weight or even to gain weight for a role. She's very young at just 21 and that kind of body scrutiny, especially when her body changed so rapidly and she had no idea why, has to wear at a person. Good for her for going on Dancing With The Stars and for opening up about this. I hope she has some relief from PCOS now, from what I understand it can be debilitating. As Kaiser mentioned in her Kanye West weight gain post yesterday, it's harsh to look at someone and judge them by their body. We never know what's going on with a person, even if they're a friend or family member. Whether it's a medical condition, a side effect of medication, or severe emotional pain and stress, there are so many things which can be behind weight gain and loss. Assuming someone is "lazy" for gaining weight or vain for losing it is a way of discounting their experience and judging them.
Also, she looks completely normal now and she's gorgeous. Here's Sasha's dance with Gleb on Monday night's episode of DWTS. They did a samba to "Most Girls," which Sasha called "awesome" with a "deep message." I love that song too!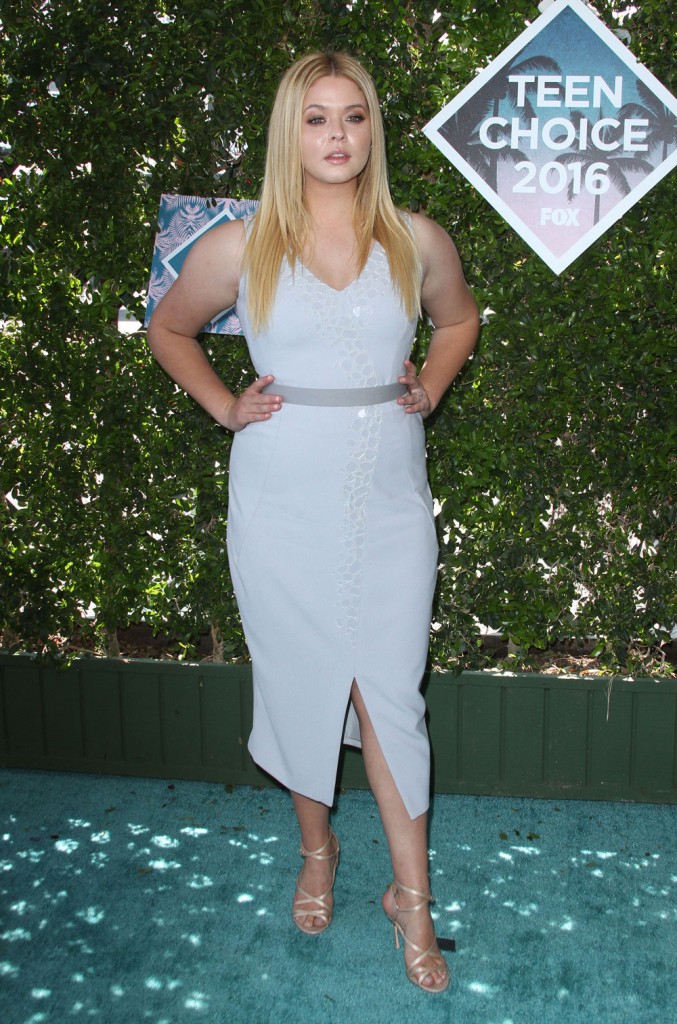 Here she is in 2014.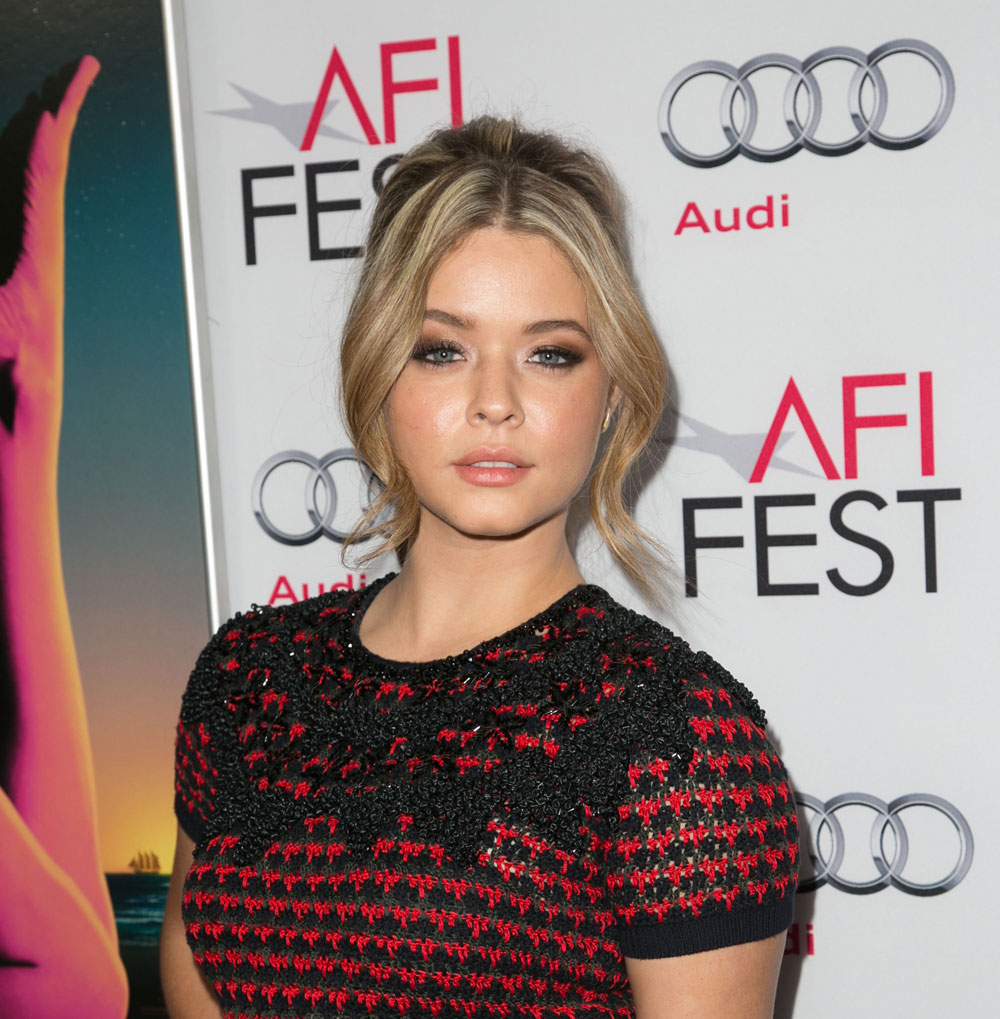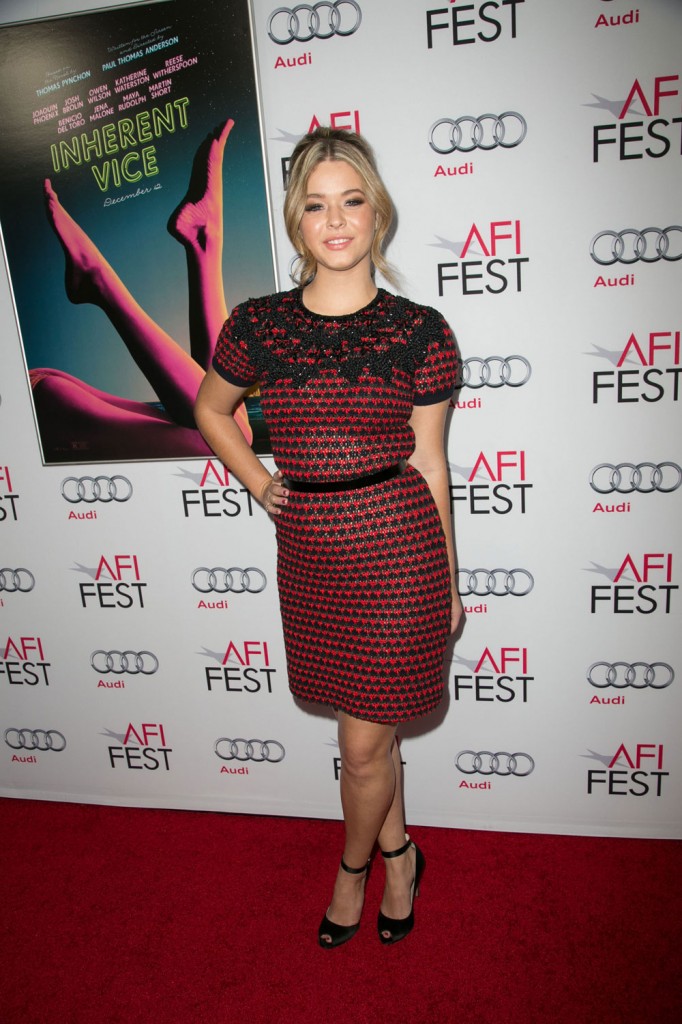 Photos credit: WENN