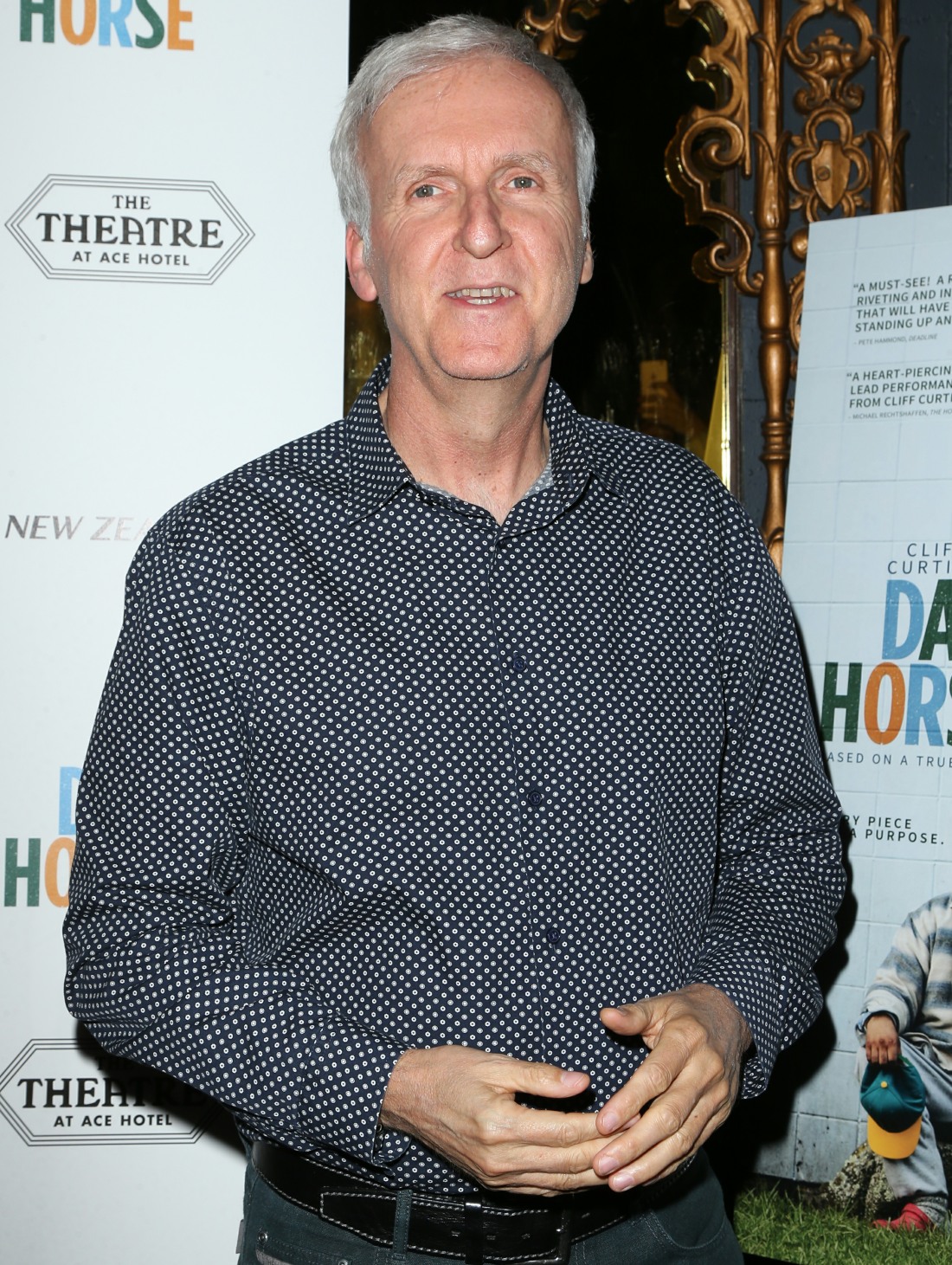 Over the summer, director James Cameron tried to mansplain feminism to Wonder Woman. Seriously – go back and read my take on it. Cameron was asked about Wonder Woman and the rise of female protagonists in films, whether women should be action heroines, etc. His responses were not great. He basically believes that women can and should be heroines in action/adventure/sci-fi movies, but that it's bad for feminism if those women are hot and/or objectified. Like, he won't take a female character seriously if the actress is beautiful. So, Cameron is doing some press around some new announcements about Avatar and more, and The Hollywood Reporter asked him if he still had the same critique of Wonder Woman. Guess what? He steps in it even further.
THR: Well, you opened the door for the inevitable Wonder Woman question, so … you recently said in this summer's film, Gal Gadot was playing an "objectified icon."
Cameron: Yes, I'll stand by that. I mean, she was Miss Israel, and she was wearing a kind of bustier costume that was very form-fitting. She's absolutely drop-dead gorgeous. To me, that's not breaking ground. They had Raquel Welch doing stuff like that in the '60s. It was all in a context of talking about why Sarah Connor — what Linda created in 1991 — was, if not ahead of its time, at least a breakthrough in its time. I don't think it was really ahead of its time because we're still not [giving women these types of roles].

THR: Director Patty Jenkins responded by saying not every woman character has to look "hard, troubled and tough to be strong."
Cameron: Linda looked great. She just wasn't treated as a sex object. There was nothing sexual about her character. It was about angst, it was about will, it was about determination. She was crazy, she was complicated. … She wasn't there to be liked or ogled, but she was central, and the audience loved her by the end of the film. So as much as I applaud Patty directing the film and Hollywood, uh, "letting" a woman direct a major action franchise, I didn't think there was anything groundbreaking in Wonder Woman. I thought it was a good film. Period. I was certainly shocked that [my comment] was a controversial statement. It was pretty obvious in my mind. I just think Hollywood doesn't get it about women in commercial franchises. Drama, they've got that cracked, but the second they start to make a big commercial action film, they think they have to appeal to 18-year-old males or 14-year-old males, whatever it is. Look, it was probably a little bit of a simplistic remark on my part, and I'm not walking it back, but I will add a little detail to it, which is: I like the fact that, sexually, she had the upper hand with the male character, which I thought was fun.
I actually appreciated Wonder Woman's costume because it didn't feel hyper-sexualized. They contextualized the Amazons as these warriors who were about freedom of movement in battle, and I thought WW's costume kept her very contained, all things considered. It wasn't a bustier, it was like a strapless sports bra more than anything else. I just don't get why Cameron is doubling-down on this idea that to be a "legitimate" action heroine, you cannot and should not have any sexuality. I loved how sex-positive WW was in this film – she was inexperienced sexually, but she wasn't a wide-eyed naif with no exposure to human sexuality. She flirted brazenly and had sexual agency within the story.
All that being said, I half-way understand the point Cameron is struggling to make, which is that Sarah Connor (in T2) was not a "sex object" and her sexuality had nothing to do with story, and she still felt like a complete and badass character. Sure. But different characters are different. WW can be a feminist icon, a beautiful, intelligent woman, a demigoddess fighting bad guys in a glorified sports bra, and have sexual agency. That's the point.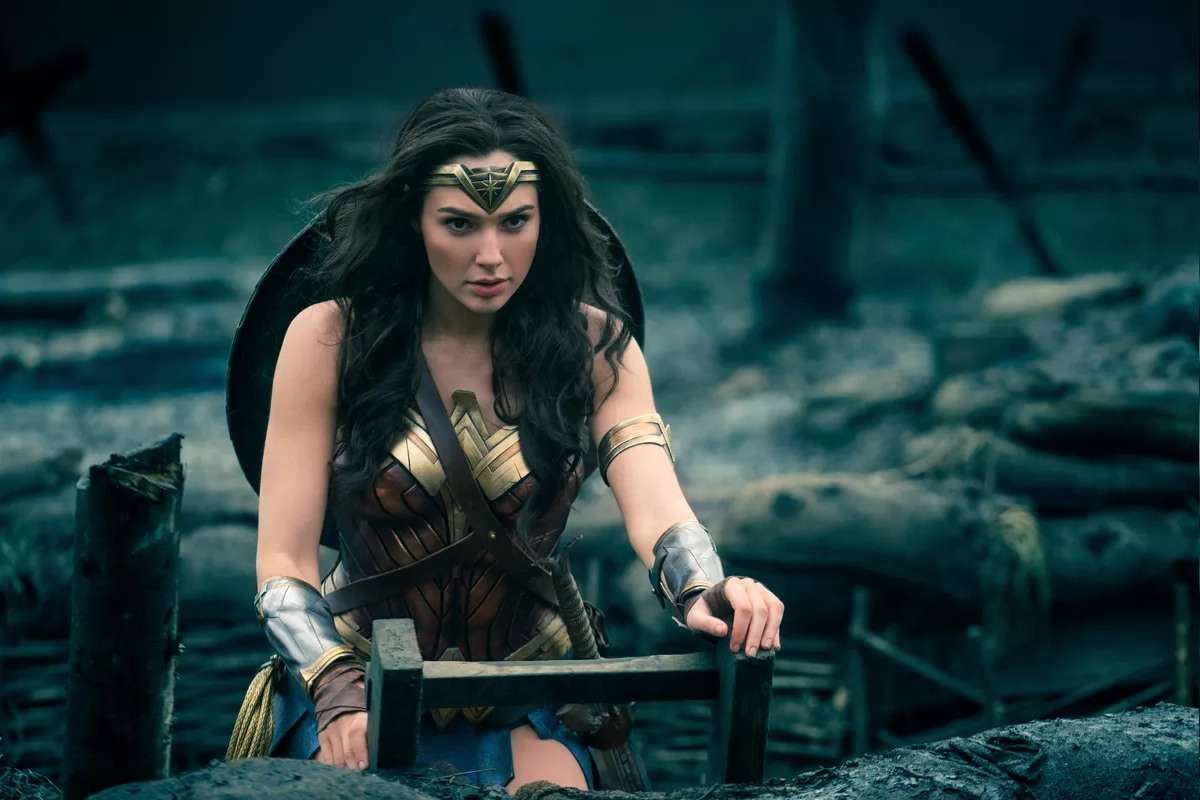 Photos courtesy of WENN.