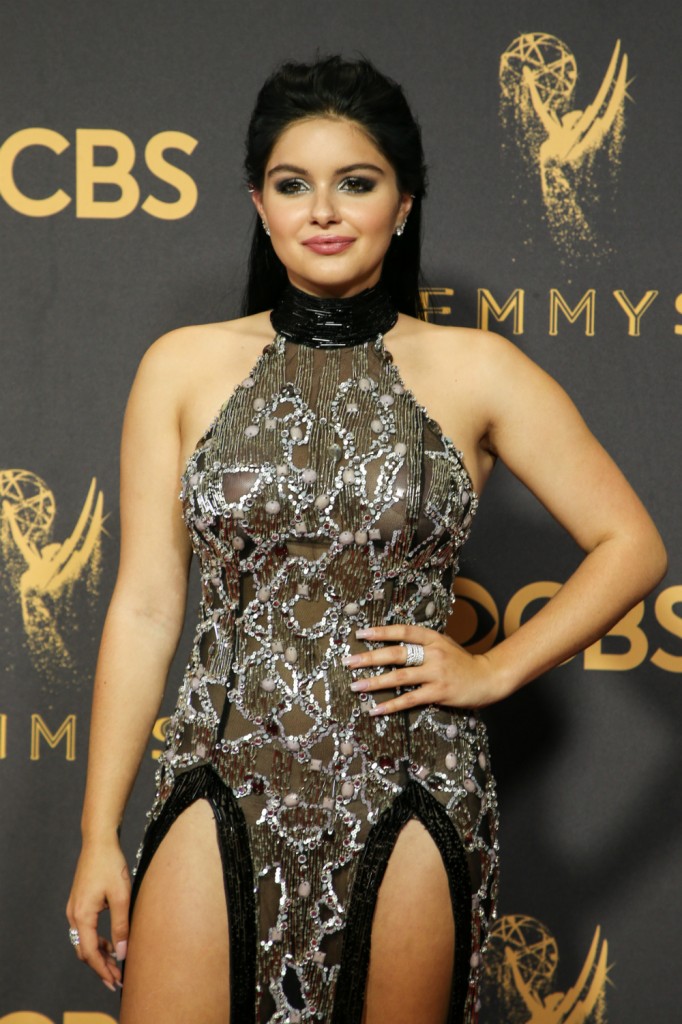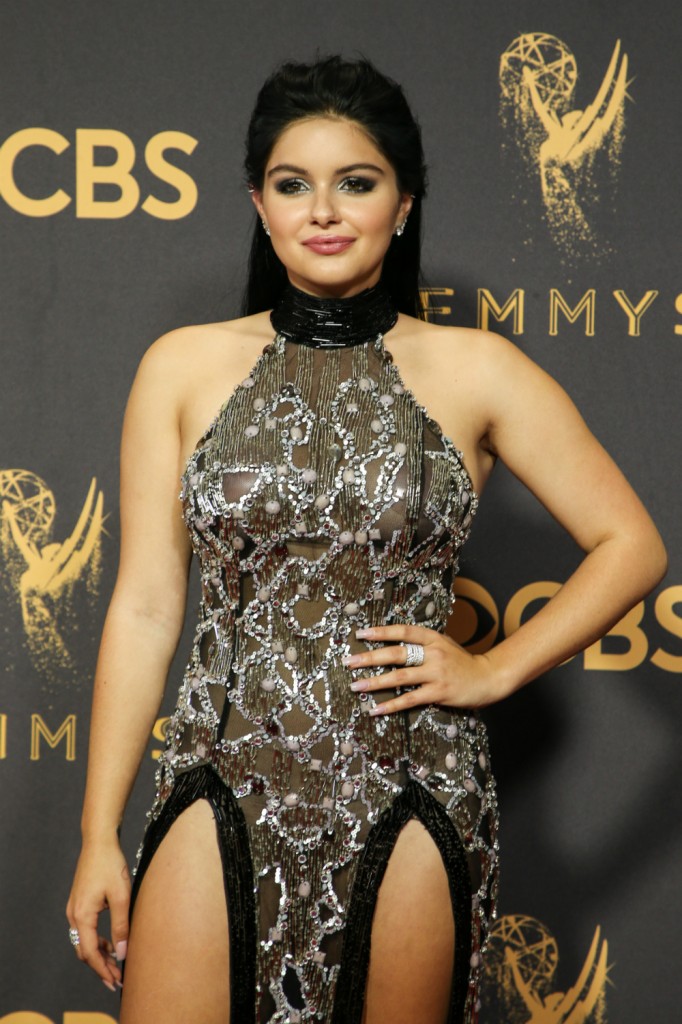 We discussed Ariel Winter's mom, Crystal Workman, right after the Emmy's. Inside Edition posted some quotes from an interview with Crystal in which she voiced her opinions about how Ariel conducts herself in public. I said at the time, and still maintain, that I don't give a sh-t about Crystal's opinions on Ariel because she gave up that right when she forced Ariel to take her to court due to an abusive household. When the quotes were released post-Emmys, Ariel just called her mother's grab for attention "sad."
Wednesday, however, Inside Edition aired the interview. Wednesday also marked the season premiere of Ariel's show Modern Family. Unfortunately, Ariel must have watched the interview because she responded yet again on Twitter. First she addressed her mother:
If someone loves and cares about you, they tell you to your face and are right beside you, not on television telling everyone else.

— Ariel Winter (@arielwinter1) September 27, 2017
Ariel has not spoken to her mother in five years. In the interview, Crystal tries to frame this estrangement as a petty beef on her two daughters' part. Of course it's not, the women have distanced themselves from their mother for a very good reason. Ariel's tweet breaks my heart because it makes me think Crystal never told her she loved her when they were in the same room, when Ariel was a child.
Ariel then went for Inside Edition not just for airing the interview but for interviewing Crystal in the first place:
Feeling sad for @InsideEdition that they have nothing else to report on, and that they feel the need to allow a mother to bash her daughter.

— Ariel Winter (@arielwinter1) September 27, 2017
When I read this, I thought it was a (justifiably) angry tweet by someone sick of seeing their abusive mother capitalize off them. At first I wished Ariel had not given the interview any more bandwidth. But then I watched it and OMG – Ariel really pulled her punch with that tweet. Inside Edition is serving Crystal everything she needs for her little pity fest. They've printed out pictures from Ariel's Instagram and suggested they were "unairable." When Crystal couldn't find the right poor-little-me response to their questions, IE fed it to her. They went to the storage space Crystal claimed to live in, which looks more like an office space. I probably could have accepted an unbiased journalist presenting the other side of the story in an interview but IE clearly staged a sensational story. A court of law agreed that Crystal provided a home so unsafe for her underage daughter that Ariel was removed. And instead of apologizing, Crystal continues to blame Ariel and her sister Shanelle for not sharing their income with her. It's disgraceful.
If you want to see the interview and why it likely triggered Ariel to reply, you can watch it here. Obviously, I'm not unbiased nor am I trying to present Crystal's side in a fair manner. Seriously, as I watched the interview, this is what was playing in my head, especially after Crystal claimed Ariel attacks her. "I think she wants the headlines. I think she craves attention. If that means throwing your mother under the bus and hurting her and breaking her heart, she's going to do it." Man, Crystal is something else.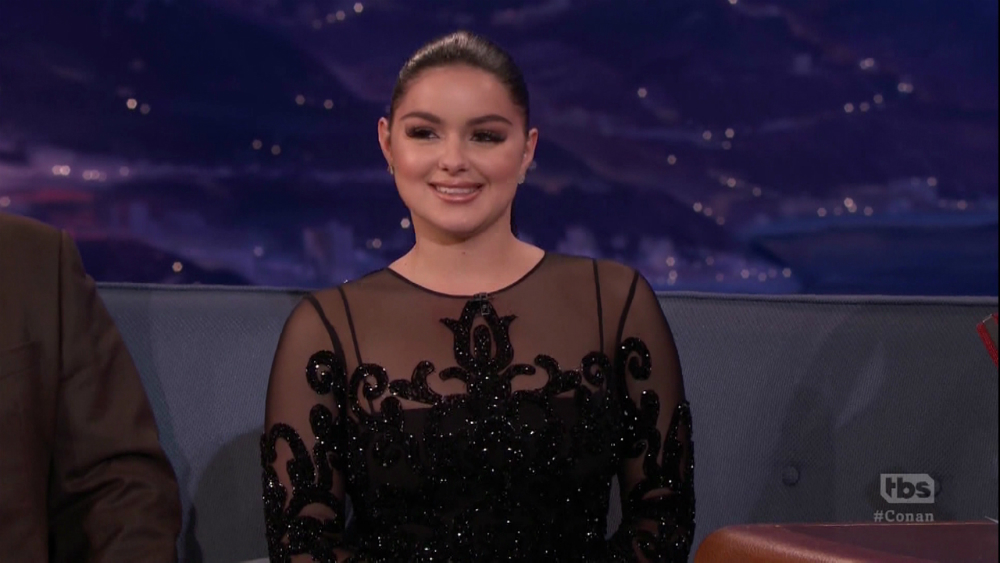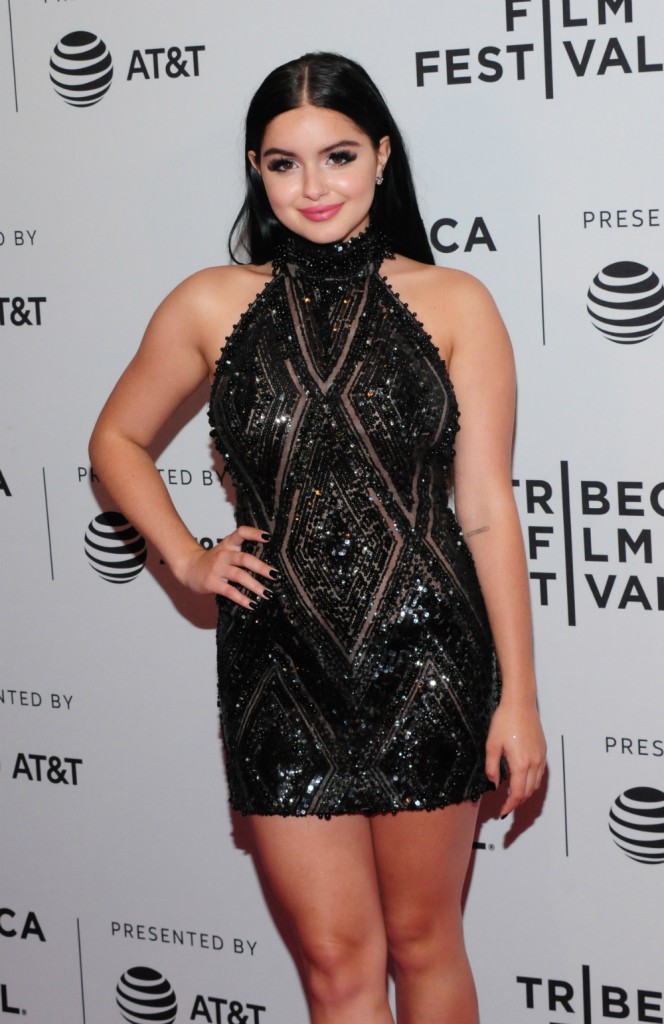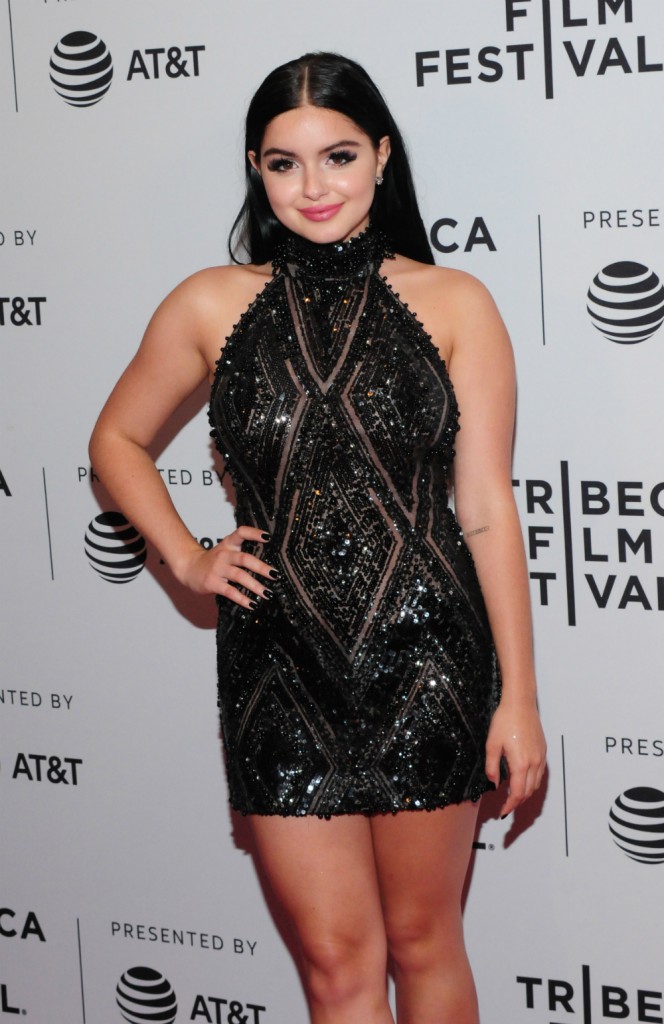 Photo credit: WENN Photos, Twitter, YouTube and Getty Images