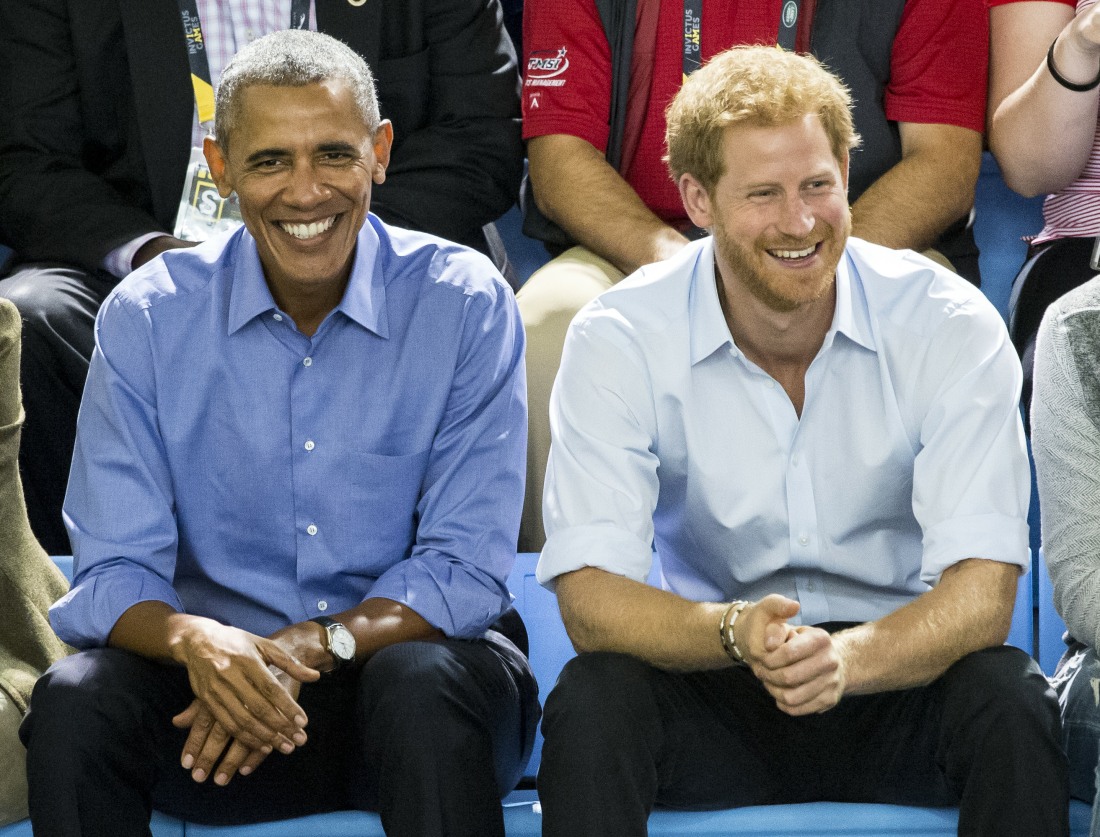 This is just a post so we can enjoy one good thing this weekend. On Friday, Prince Harry attended the wheelchair basketball final at the Invictus Games. He was joined by some good friends: President Obama, Dr. Jill Biden and Ol' Handsome Joe Biden. The Bidens and the Obamas were big supporters of the Invictus Games at their inception (especially since Harry based the games on the American Warrior Games), and all of them have a history of enjoying each other's company. Alas, Michelle Obama wasn't there to delightfully flirt with Harry, but Barry sat beside Harry throughout the basketball game and they appeared to be having the time of their lives.
A student named Hayley Stover was seated close enough to eavesdrop on Barry and Harry's conversation, and Hayley claims that Barry asked Harry about Meghan Markle: "Obama asked about Meghan and Harry let him know she had been to watch the tennis with him. He asked if she was enjoying the Games and Harry was really smiling as he said yes. He looked so happy. It was cute. Obama also asked about her filming the TV series Suits and how it was going. Harry asked Obama about his wife Michelle and how she was doing. Then he said, 'Send my love to Michelle'." OH MY GOD. I would pay actual money to hear Harry tell Barry "send my love to Michelle." I think Harry sort of idealizes Michelle as the kind of princess-bride he'd like to marry. Why couldn't Michelle join her ginger friend?!?!
Anyway, please just enjoy these photos because the world is sh-t and a fat fascist bigot has taken over the White House. Staring at these photos for a few minutes will make you feel a bit better.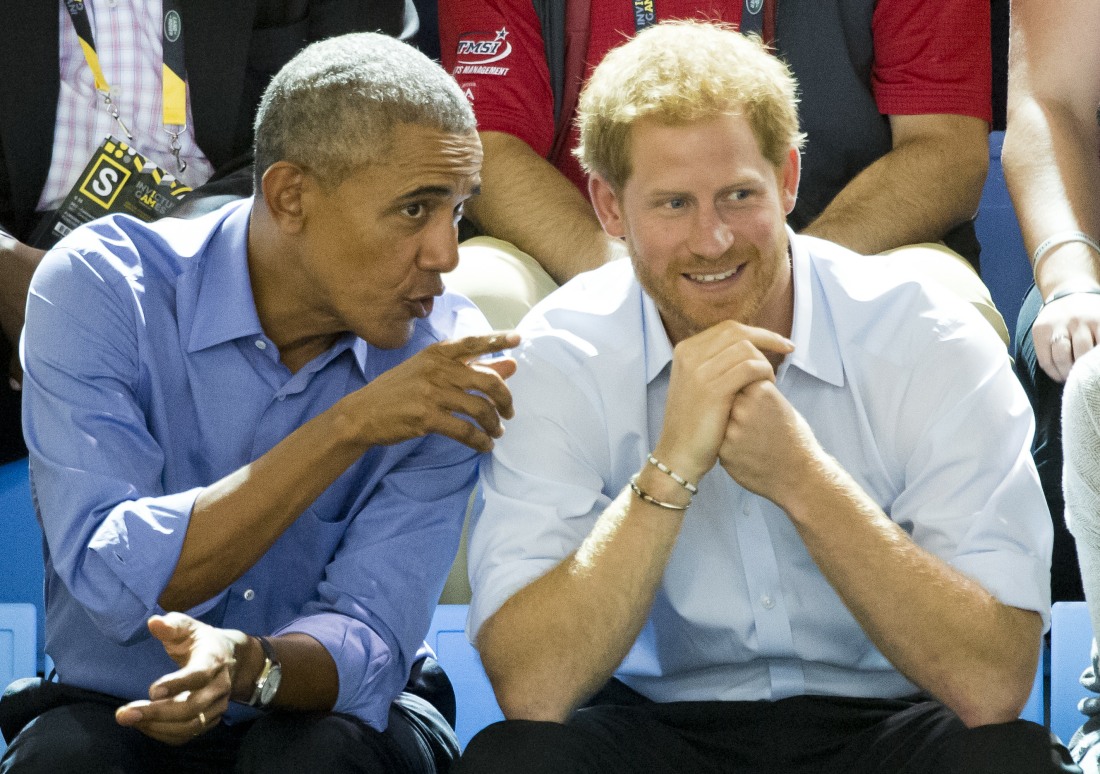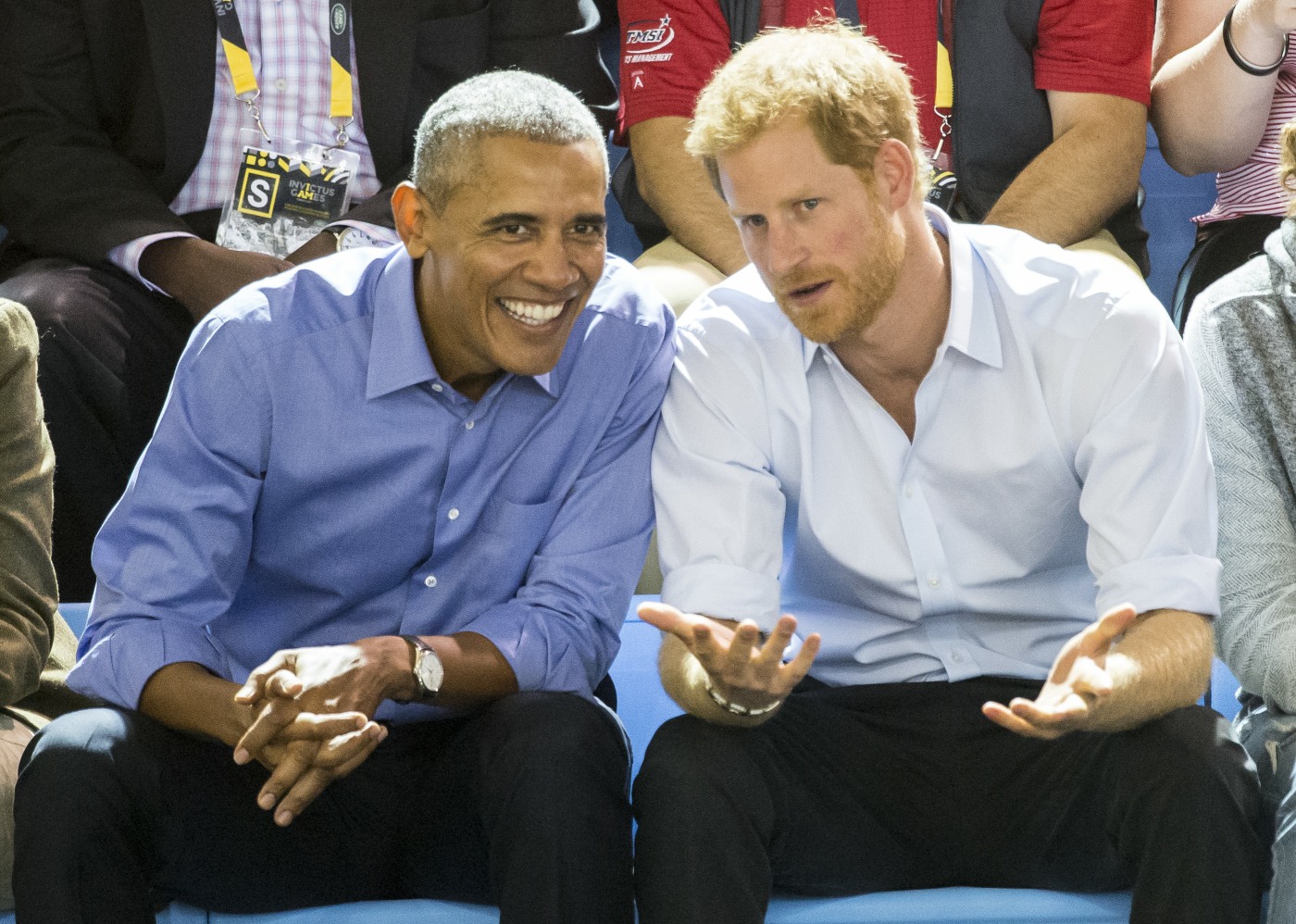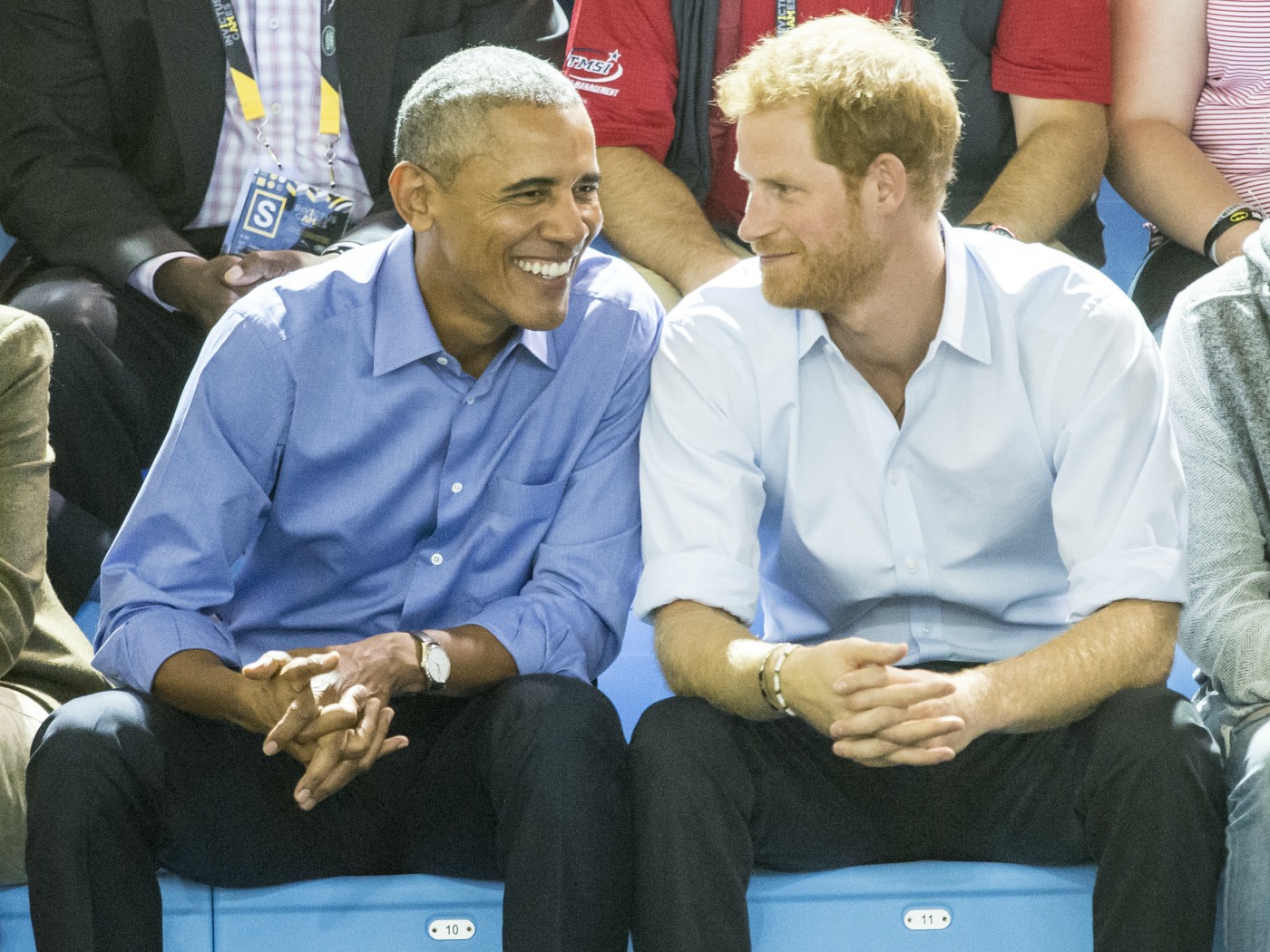 Photos courtesy of WENN.