Embed from Getty Images
Lady Gaga, who was forced to postpone the European leg of her Joanne world tour due to health issues, shared an update with her fans on Friday. The 31-year-old suffers from fibromyalgia, which the Mayo Clinic describes as "a disorder characterized by widespread musculoskeletal pain accompanied by fatigue, sleep, memory and mood issues" (yes, I had to look this up). Gaga first bowed out of the Rock in Rio festival last month, citing "severe physical pain that has impacted her ability to perform" and, soon after, made the decision to postpone the Europe dates. In an emotional post shared on Instagram a few weeks ago, she shed some light on her decision, stating, in part:
I use the word "suffer" not for pity, or attention, and have been disappointed to see people online suggest that I'm being dramatic, making this up, or playing the victim to get out of touring. If you knew me, you would know this couldn't be further from the truth. I'm a fighter. I use the word suffer not only because trauma and chronic pain have changed my life, but because they are keeping me from living a normal life. They are also keeping me from what I love the most in the world: performing for my fans.

Gaga shared her suffering as part of her recent Netflix documentary Gaga: Five Foot Two, at one point in the film covering her face while trying to work through her physical pain. She asks "Do I look pathetic?" and confesses "I'm so embarrassed."
On Friday, Gaga shared a Vice article on Twitter about her "Little Monsters" with a quick health update. She tweeted:
What a killer article. Gettin' stronger everyday for my #LittleMonsters can't wait to get back on stage & be w u at JoanneWorldTour #PawsUp https://t.co/p37b7dM8wC

— xoxo, Gaga (@ladygaga) September 30, 2017
Gaga's fan aren't the only ones concerned about her well-being. On Tuesday, Gaga shared photos of gifts from her friend Beyonce, including flowers and a sweatshirt from her Ivy Park fashion line. She thanked Beyonce in the caption to that photo.
Although Gaga is under the weather, she still managed to do a good deed, calling out #45 for his lack of response to aid those in Puerto Rico affected by Hurricane Maria. In a pair of Tweets, Gaga stated:
I this it's clear where the 'poor leadership' lies @realDonaldTrump Puerto Rico is part of the United States. This is our responsibility.

— xoxo, Gaga (@ladygaga) September 30, 2017
Oh I see @realDonaldTrump you're not helping PR because of the electoral votes u need to be re-elected #Florida=29 #Texas=38 #PuertoRico=0

— xoxo, Gaga (@ladygaga) September 30, 2017
And then, she announced that she would help out where our leader seemingly can't, tweeting on Saturday:
While praying every day, I'm also donating $1Mil to relief efforts for Hurricanes Harvey, Irma, José, Maria and the Mexico City earthquake 🙏

— xoxo, Gaga (@ladygaga) October 1, 2017
I hope Gaga has a speedy recovery. From what I have read, fibromyalgia is a bitch. I still have yet to check out the Netflix doc, but it's at the top of my queue. I have always dug Gaga and am glad she's bringing attention and aid to the victims of Maria. You go, Gaga.
Note by CB: Here's a link to more information about how you can help the relief efforts in Puerto Rico, which are finally making some progress. More than that, neighbors are looking after each other.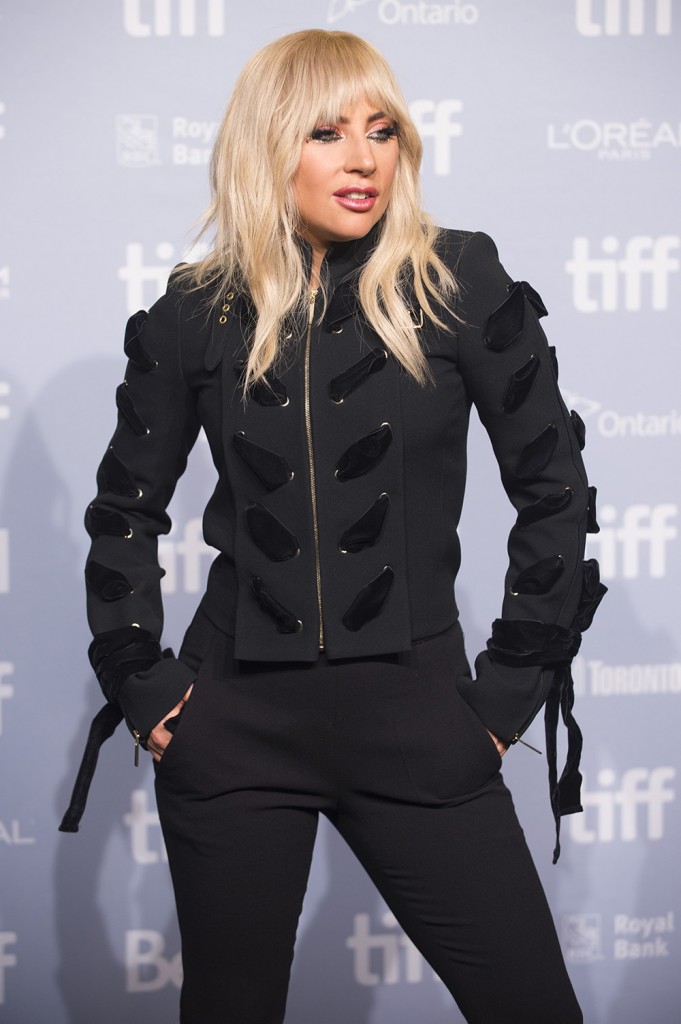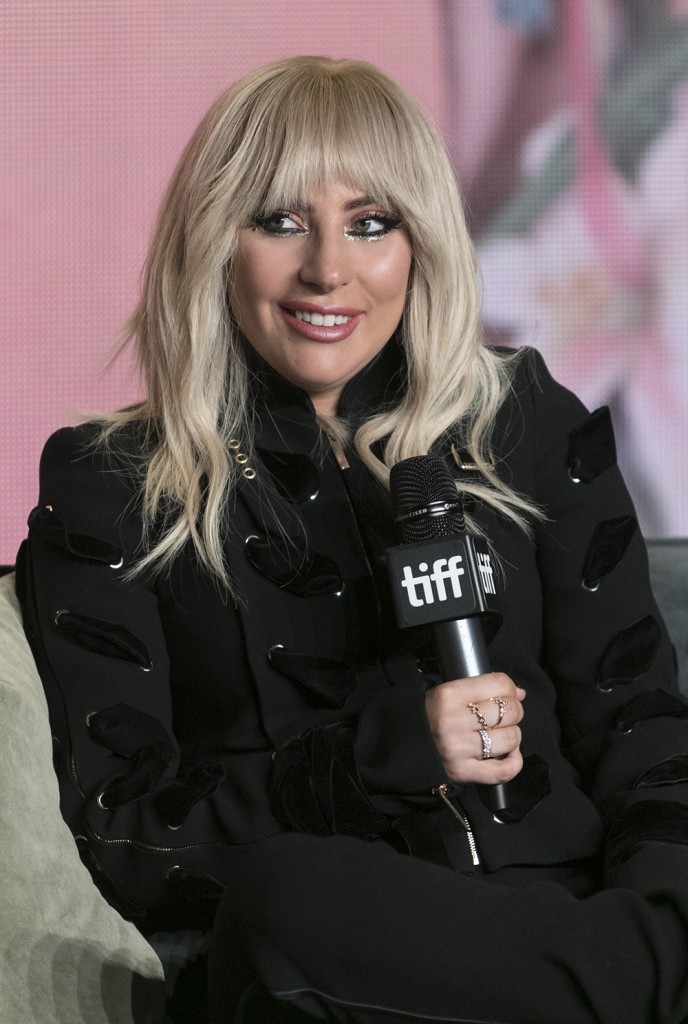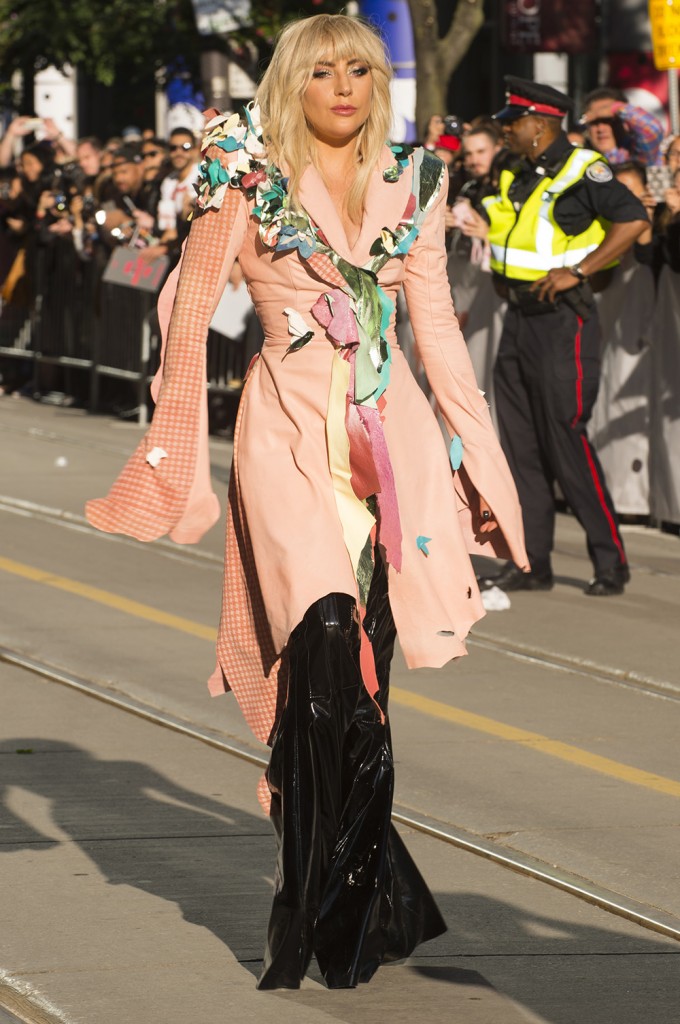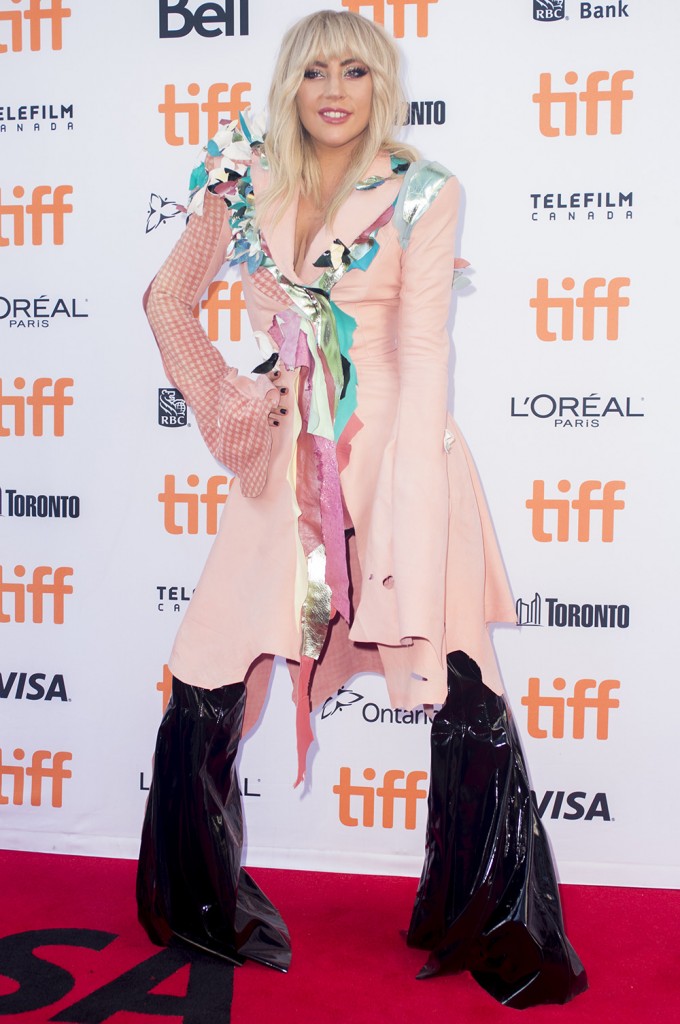 Photos: Getty Images, WENN.com