Demi Lovato has spoken often about her period of drug abuse, about how much sober time she has (five years!) and about the fact that she used to stay in a sober living house with other people in recovery. She may sound like a broken record when she's talking about that, and about her mental health issues, but these are causes close to her and she champions them. She's helped a lot of people by being open about it. In 2011, she claimed that she went to rehab after she had a "nervous breakdown" and that her parents and manager pulled her aside and staged an intervention. However that doesn't coincide with her sobriety date of March, 2012, so she must have gone out again afterwards. I don't think she's ever spoken about the event that led her to finally get sober, her own "rock bottom" as they put it in AA, so that's why her upcoming interview with Jonathan Ross is interesting to me. She said that she got sober after everyone close to her stopped trying to intervene and told her they were just going to leave her to it. They also cut her off from her sister, who was just 10 at the time. It sounds like tough love and like she must have realized she was pissing her life away.
The 25-year-old singer opened up about about her dark days during an appearance on The Jonathan Ross Show airing Saturday — confessing that while her family and friends had staged a few interventions over the years, they didn't have an impact until they finally told the star they were abandoning her.

"The final one, everyone was like, 'We are no longer going to leave, we are leaving,' " Lovato recalled. "That was the moment when I thought, 'Okay, I really need to get help and get sober.' This time I knew… I had hit rock bottom and I just needed to do this for myself."

Lovato went on to explain that her parents had gone so far as to ban the former Disney Channel star from seeing her little sister Madison De La Garza, now 15.

"I knew that I had a lot of life ahead of me but one of the main reasons of getting sober was so that I could be around my little sister because my mom and dad [said I couldn't be around her] if I was doing stuff."

That tough love paid off, and now Lovato is hoping her experiences helps others going through similar battles.

"I went through some tough times and went to treatment for some struggles that I had and now I've come out the other side," the "Sorry Not Sorry" singer said. "I use my stories to help others and inspire them to get the help they need."

"I had family and really close friends and my manager, they all were by my side through everything," she continued. "I wouldn't be here without them. My fans too, I feel they gave me a reason to live and I'm forever grateful."

Earlier this month, Lovoto admitted that her sobriety is something that she works on "every single day" while receiving the Spirit of Sobriety award at the annual Brent Shapiro Foundation for Drug Prevention Summer Spectacular in Beverly Hills.

"Every day is a battle," she said. "You just have to take it one day at a time, some days are easier than others and some days you forget about drinking and using, but for me, I work on my physical health, which is important, but my mental health as well."

"I see a therapist twice a week," she added about her continued recovery. "I make sure I stay on my medications. I go to AA meetings. I do what I can physically in the gym. I make it a priority."
That's powerful and it must have taken her a lot to talk about that, as she's so honest about everything else she's been through. My sobriety story (I have 15 months sober) isn't as dramatic as all that. I didn't get a DUI, I didn't have friends and family cutting me off or staging interventions, but I did wake up every day spending those first few moments wondering how terrible I was going to feel. My son started asking me to drink less because he could tell I was drunk every night. My work was suffering and I recognized how awful I felt, how dramatic my moods were and how often I tried to moderate my drinking and just could not. Sobriety is a gift and I would recommend abstinence to anyone who has trouble controlling their drinking. (Check out SmartRecovery and/or local AA meetings.) Speaking of AA, Demi did break the 11th tradition by not maintaining her anonymity as an AA member. However I don't think it's that's big of a deal as she simply said she goes to meetings. She's not holding herself up as a representative of AA, which I think that tradition is meant to guard against.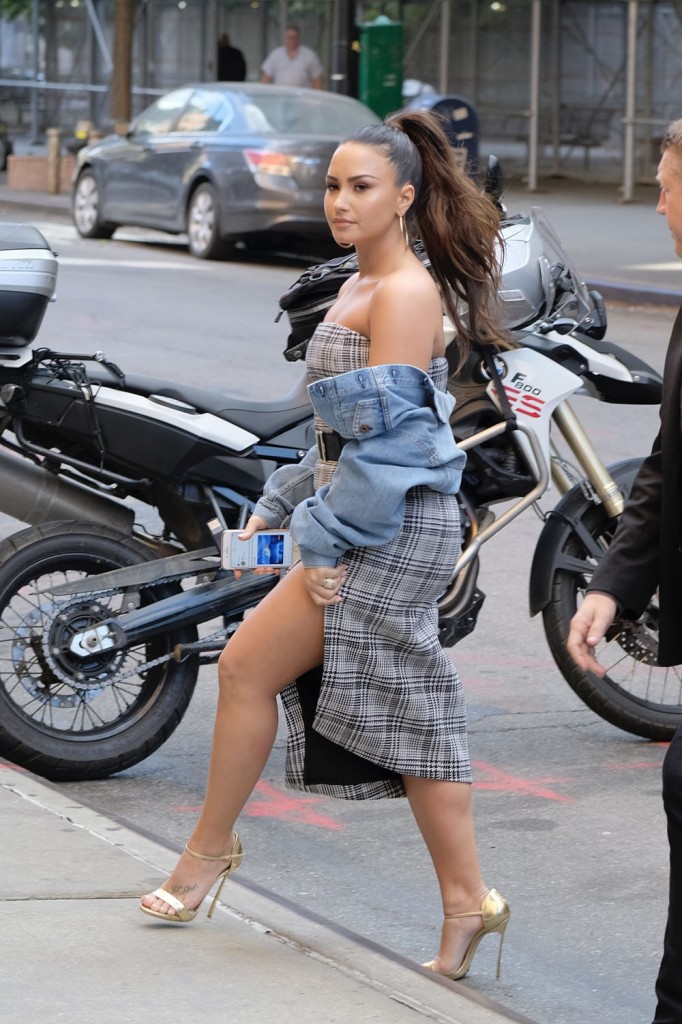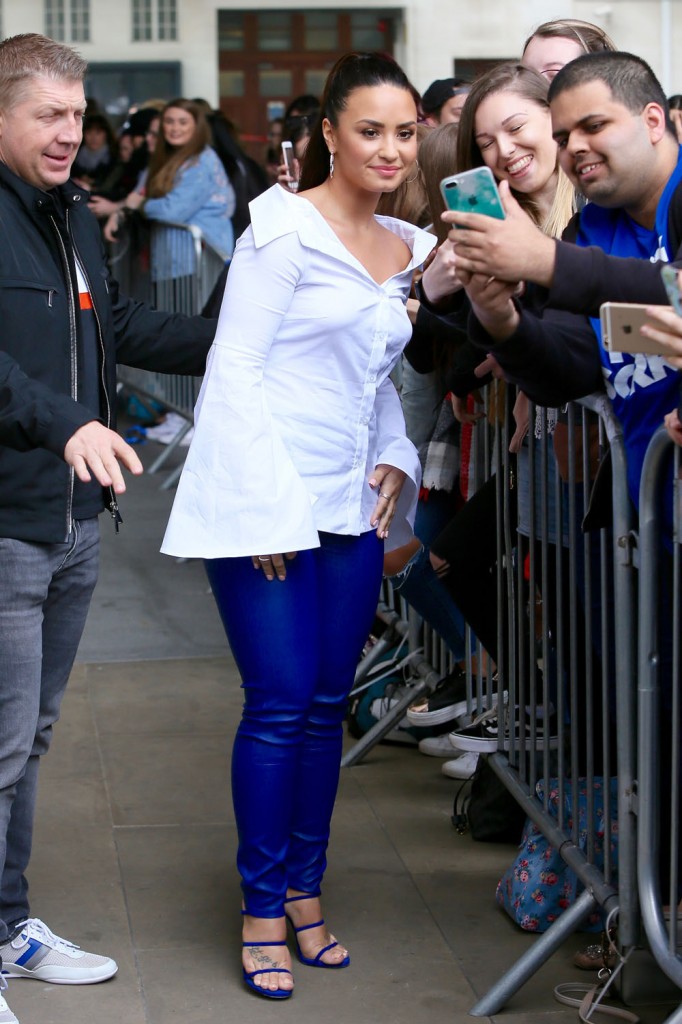 Photos credit: WENN, Instagram/Demi Lovato