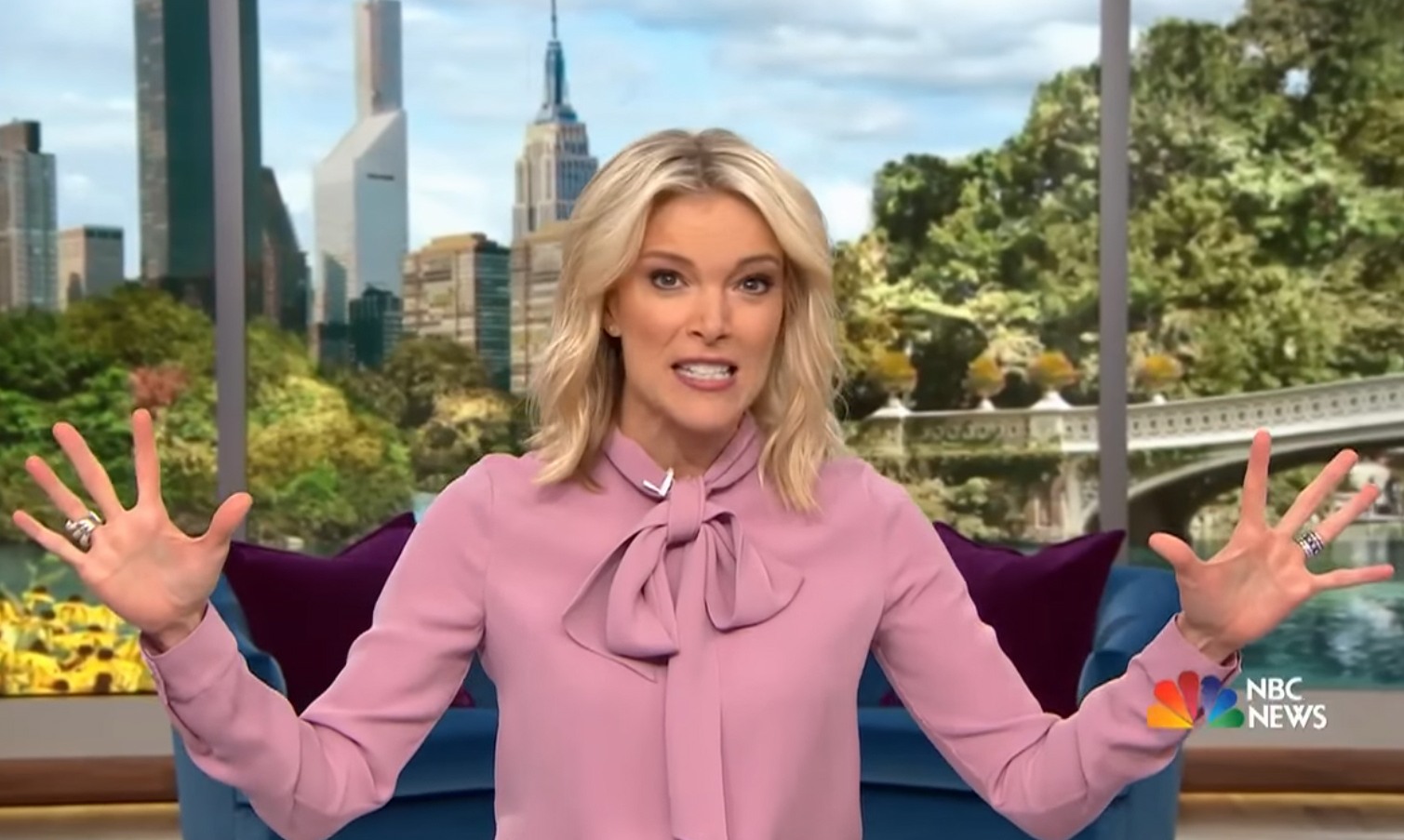 Page Six is part of the New York Post, which is part of Rupert Murdoch's News Corp empire. Murdoch and the NY Post hate NBC. They especially hate the Today Show for some reason. Over the years, Page Six has had all of the dirtiest gossip about Today Show personalities and how they're f–king up. This autumn, Page Six is going after Megyn Kelly, who was once Fox News' favorite blonde mediocrity until she left in a bridge-burning blaze of glory. I'm just saying, Page Six is going after Megyn partially because she was once one of the most valuable "assets" in the corporation. But they're also going after her because she's awful, she's not a journalist, and she does not belong on morning television (or any television, really). Late last week, Page Six dropped this item:
Megyn Kelly called her first week at "Today" "educational" after guests Debra Messing and Jane Fonda bristled during their interviews. But behind the scenes, insiders whisper that Kelly's "likability" was already faltering, according to at least one poll. A survey found that even before "Megyn Kelly Today" went on the air on Monday, Kelly was less popular with viewers than Matt Lauer was right after Ann Curry was publicly canned.

We're told that in a report being passed around the industry, market research firm E-Poll found that Kelly had a "dislike" score of 45. Lauer's was 22 a month after the 2012 Curry debacle. E-Poll declined to confirm its findings. Meanwhile, Kelly's ratings were down compared to when Al Roker and Tamron Hall hosted the hour. "There are big drops versus last week and last year," said a source. "Early indications are [that] the rest of the week is headed in the wrong direction."
The fact that Tamron Hall left the Today Show because of everything that went down with Megyn Kelly still irritates the hell out of me, and Megyn Kelly deserves to fail simply for that. The fact that Megyn is extremely unlikeable to viewers isn't surprising either. But sh-t, if I was paying her millions of dollars to smirk at the news, she better smirk her way through the news, right? Wrong. Apparently, Megyn was bumped – for good reason – during the Las Vegas Massacre coverage:
Megyn Kelly, NBC News' $15 million woman, had her show bumped on Monday in the wake of the mass murders in Las Vegas — and sources say it's a bad sign. After a rough first week, "Megyn Kelly Today" was pre-empted at the 9 a.m. hour so that Matt Lauer and Savannah Guthrie could continue anchoring news on the deadliest shooting in US history.

"It's baffling why they didn't have Kelly participate in the coverage," one network veteran said. "They seem confused."

While Kelly made it clear that she doesn't want to talk about politics on her show, NBC News has said she will be part of the network's election coverage.

Critics blasted Kelly's show last week — one called it a "morning-show Bride of Frankenstein" — while Jane Fonda and Debra Messing took issue with the way Kelly handled their segments. Al Roker and Tamron Hall had better ratings in the same time slot at this time a year ago.

Kelly, who did a lot of hugging the first week, is trying to repackage herself as a warm, relatable mom, "but she's a hard-edged, elbow-throwing lawyer," one TV insider said. NBC News chief Andy Lack might be expected to shoulder some of the blame for the show's rocky start, but as one source said, "Andy has nine lives."
Yeah, from a purely media-analysis perspective, the audience expects completely different things from their evening-news talents and their morning-show talents. Katie Couric was perky and relatable and that's why she was so successful on Today and so unsuccessful on the evening news. Megyn is the opposite – she couldn't be light and perky if her life depended on it. She's strictly evening news/primetime, and obviously, don't trust her with actual important reporting. Or anything that requires her to show empathy. Or anything beyond a twitchy smirk.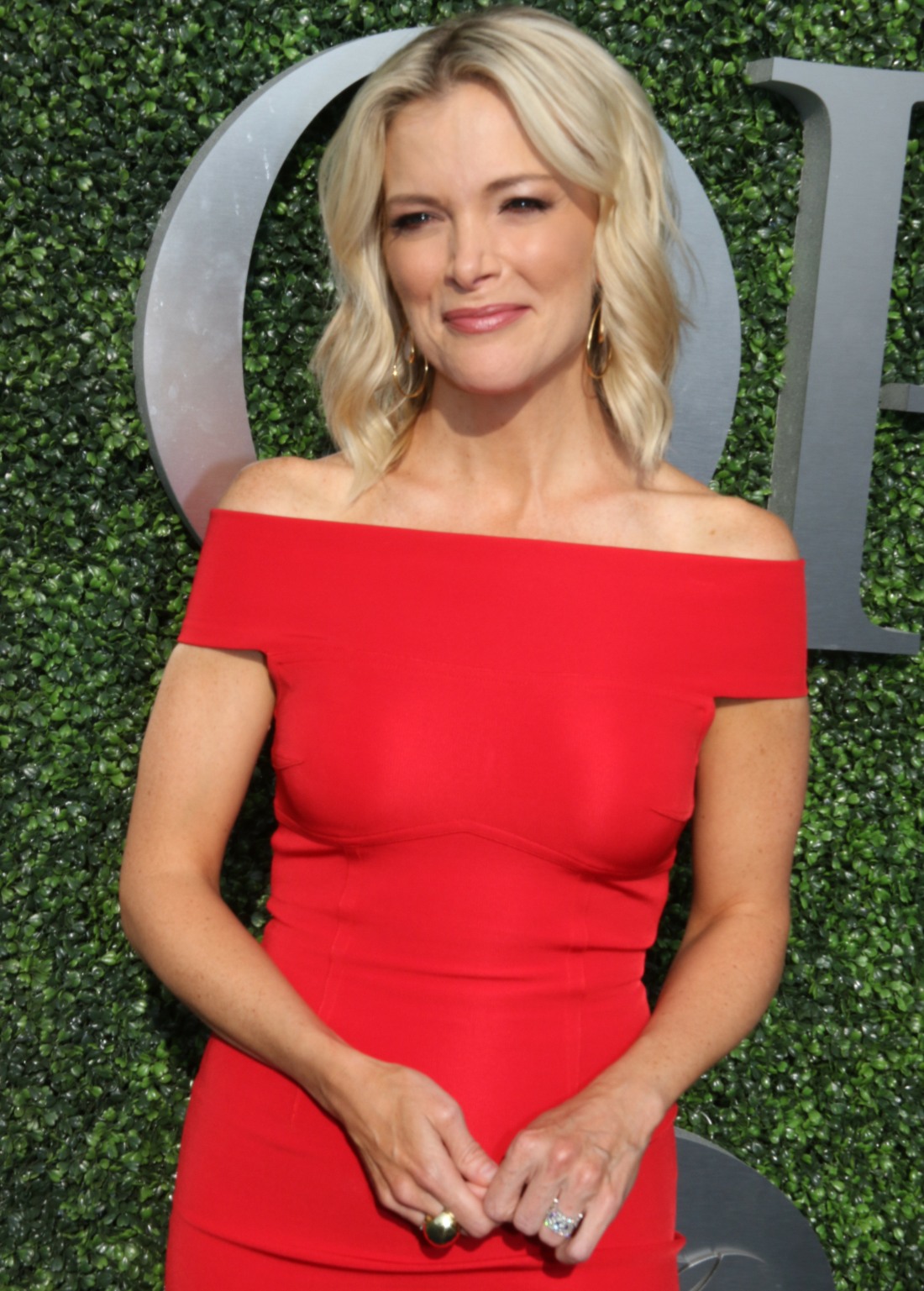 Photos courtesy of WENN, NBC.