Opening @CHANEL 💥 never in my life could I have dreamt this. @KarlLagerfeld there are no words to describe how special this was to me. pic.twitter.com/PXcU0Qvn46

— Kaia Gerber (@KaiaGerber) October 3, 2017
The final day of Paris Fashion Week brought us the Chanel show at the Grand Palais. Opening the show was a familiar face – Kaia Gerber. Not just familiar because she's rising among the ranks in the modeling world, walking her first catwalk for Calvin Klein at NYFW but also because she looks so much like her mom, Cindy Crawford. Since her debut, Kaia has walked for Alexander Wang, Moschino, Marc Jacobs, Yves Saint Laurent and Versace in the same show her mother closed with fellow former models Naomi Campbell, Carla Bruni, Claudia Schiffer, and Helena Christensen. As it's in this year to rollout supermodel version 2.0, Kaia was invited to open the Chanel show, just like Mom back-in-the-day. Cindy was (is?) a muse for Karl and spent a lot of time working his runways during her career. Now it's Kaia's turn. That's a little runway humor for you.
Cindy Crawford's 16-year-old daughter, Kaia Gerber, has already crossed several major model milestones off her list. And, after making her runway debut earlier this month, the teen beauty is filling her mother's supermodel shoes perfectly thanks to her most recent gig: opening the Chanel Paris fashion show on Tuesday.

Ever the proud mother, 51-year-old Crawford was sure to praise her not-so-little girl on her Insta Story, sharing a clip of Gerber at the show puckering her lips. Another shot showed Crawford posing with Lagerfeld. She later uploaded a video of Gerber strutting down the catwalk.

The Chanel show proved to be the pinnacle of Gerber's fashion month. The gig held special significance for the mother-daughter duo though, as Crawford was a regular on the Chanel catwalk in the '90s.
I really do not want to diminish how excited these supermodel moms are for their daughters. I think Christie Brinkley was very excited for Sailor to become an SI model as well. They have to know that on some level they handed this to their heir apparents. It's still exciting, but not the kind of excited you get when you worked your @ss off to earn it, you know? Kaia's 16. She's been walking runways for a month and she opened Chanel. It's a massive honor to walk a Chanel show at PFW.
But I won't be a terrible grump today. It's not like Kaia replaced me on the catwalk or anything. I do think it's cute that Cindy was front and center taking videos and posting them, just like any other mom would. Apparently, the whole family was there. Kaia's brother Presley, who is finding his own niche in the modeling world, has been crazy excited for her. And to be fair, Kaia seems to be making an impression. If she is a great model then good for her. I'm always happy to be surprised by talent. And what's that old adage? A family that struts together, stays together.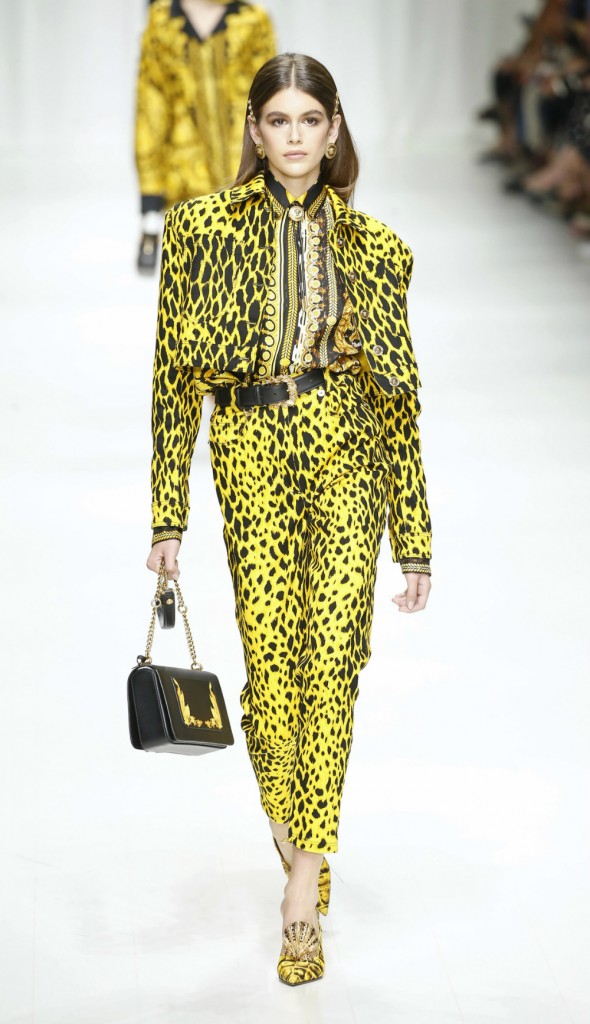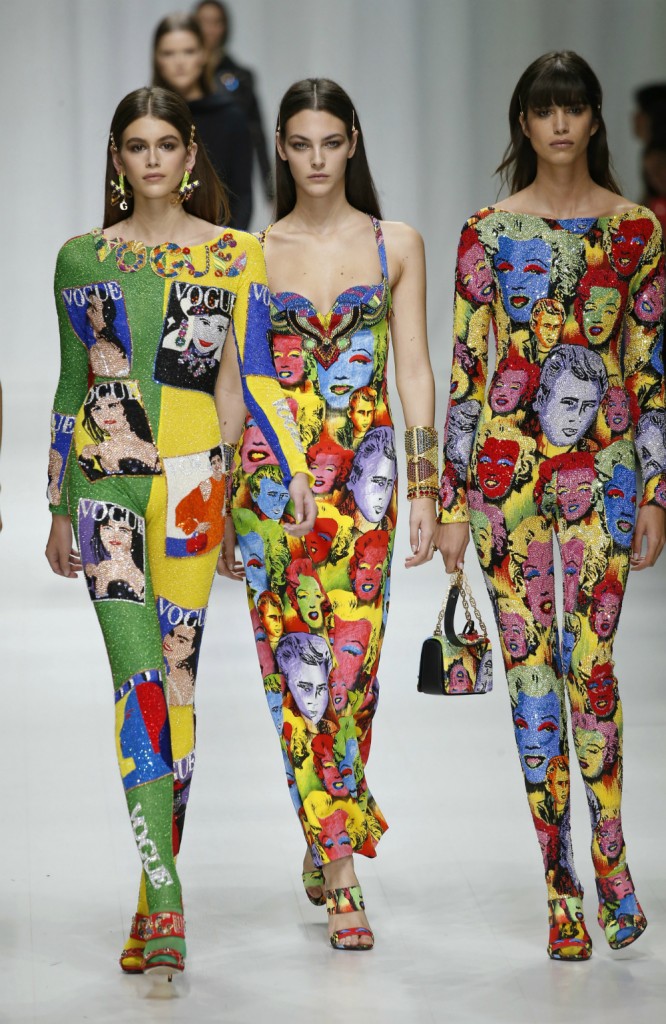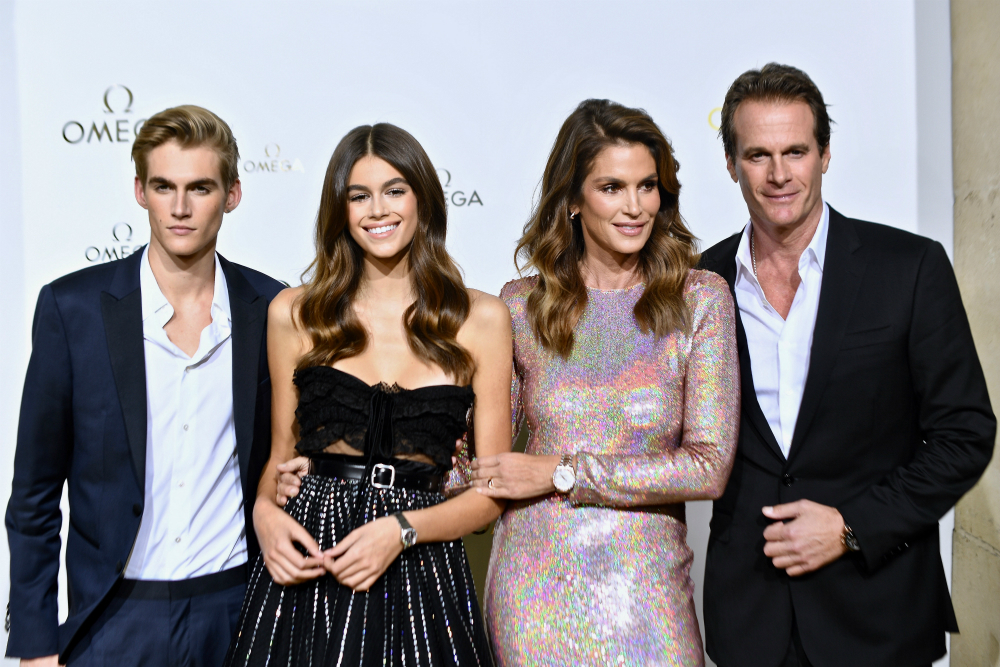 Photo credit: WENN Photos and Twitter