EXCLUSIVE: Macaulay Culkin and Brenda Song are dating, show PDA during theme park date: pics! https://t.co/gx9vsOfxqh pic.twitter.com/INhkyw4Jai

— EntertainmentTonight (@etnow) October 1, 2017
This is a purely superficial story that may not bring anything of value to your day. But it puts so many random people in a sentence together, it was hard to ignore. Macaulay Culkin, former child star and godfather to Paris Jackson, is dating former Disney star and actress, Brenda Song. Oh, and he's best friends with Seth Green, who is responsible for Macaulay and Brenda's relationship. And all of this was outed at Knotts Scary Farm where the trio, along with Seth's wife Clare Grant, was photographed being affectionate on scary rides. See what I mean?
Looks like Macaulay Culkin and Brenda Song are definitely an item!

Culkin and Song attended Instagram's Knott's Scary Farm celebrity night on Friday, where a source tells ET the two were very "affectionate" with one another and openly held hands.

"Parkgoers said they were very cute with each other holding hands and very affectionate," the source says. "Looked like they were having a great time."

Culkin appeared to be on a double date with his close friend, actor Seth Green, and his wife, Clare Grant, according to our source. Culkin and Song are both starring in Green's upcoming directorial debut, Changeland.

"They all looked super comfortable together and like they were having a great night out," the source says.

Culkin, 37, and Song, 29, clearly had fun together riding the amusement park rides, including roller coasters GhostRider and the Silver Bullet. During GhostRider, Song adorably held on to Culkin's arm.

ET's Katie Krause spoke to Song on Friday at Knott's Scary Farm, where the former Disney star talked about her upcoming film with Culkin.

She also talked about Green getting the notoriously private Culkin to star in his film. 

"Seth and Him had done Party Monster together so they had been friends forever, so I think that's probably how he got [him] in, but it was a wonderful experience," she said. "Everyone was great … we had the best time ever. Everyone was lovely, we just got to go to Thailand and hang out with our best friends for five weeks."
Okay, when they put it that way, it makes sense. I don't exactly follow Macaulay's career so I didn't know he and Seth made a movie together, or that they'd remained best friends. But sure, hanging out together in Thailand for five weeks is enough to make partners of anyone. I love that their big reveal was at Knott's Scary Farm. Granted, they were spotted having dinner together last week but everyone was all, "hey, what are the Home Alone kid and the Disney gal doing together?" and everyone else was all "I dunno," and then we got back to our lives and forgot about it. But now we know, they were dodging the press so they could become amusement park official last weekend. You can see more pics here. Technically this is not confirmed because when asked, Brenda said she doesn't like to talk about her private life. However, when it was pointed out she wasn't denying anything, she shrugged. Since I will forget they are a couple by next week, I'll take that as confirmation. Let's remember, the last two mainstream relationships these two had were Mila Kunis and Trace Cyrus. If they stay together, I do not expect this to get any less weird. But honestly, even though both have been through a few questionable periods, I like both of them so I'd be happy if they stayed together. I call portmanteau! Right now I'm at MacSon but I'll keep working on it.
One more thing I found out is that Macaulay is on Twitter and that he's not very good at it, but in a really delightful way:
I'm #cooking 😂 let's start the comedy! Have a great #Sunday!
" #MacaulayCulkin is cooking…."
I hope my house will not burn in fire…

— Macaulay Culkin (@officialmculkin) August 6, 2017
I'll post a picture after i finish

— Macaulay Culkin (@officialmculkin) August 6, 2017
Oh God, i forgot to post the picture!!! Guys i am so sorry!

— Macaulay Culkin (@officialmculkin) August 7, 2017
Forgive me guys!

— Macaulay Culkin (@officialmculkin) August 7, 2017
Omelette with cheese. Maybe in this morning i will try to do something else. pic.twitter.com/Ag3QamyYrR

— Macaulay Culkin (@officialmculkin) August 7, 2017
Now i will go back to sleep! Take care of you guys!

— Macaulay Culkin (@officialmculkin) August 7, 2017
OMG – they are so cute together – wait…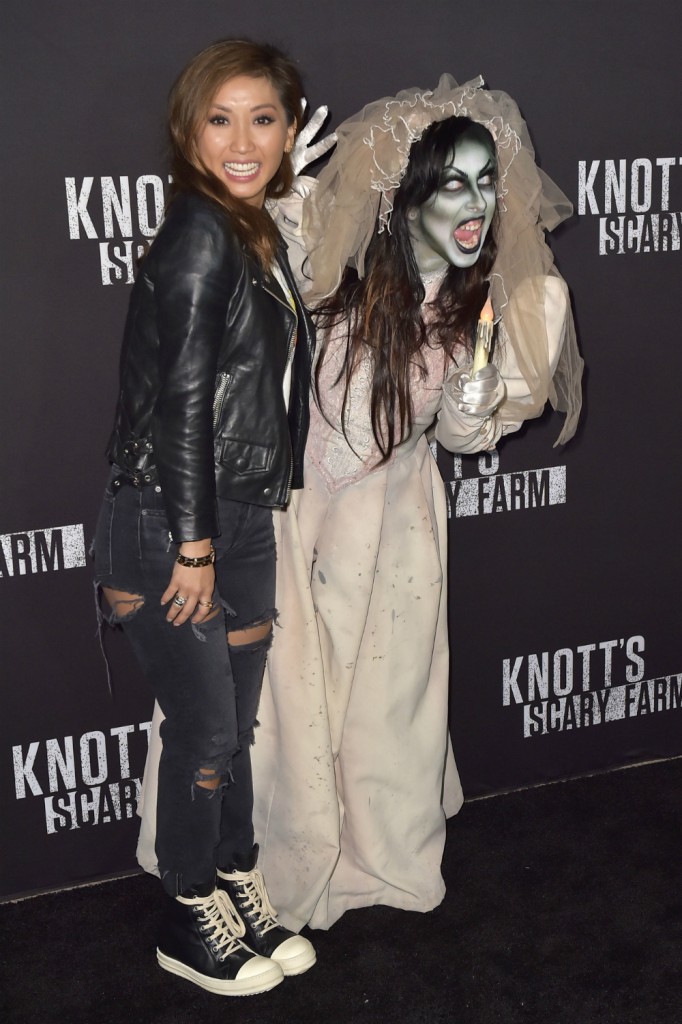 Photo credit: WENN Photos, Getty Images, Instagram and Twitter