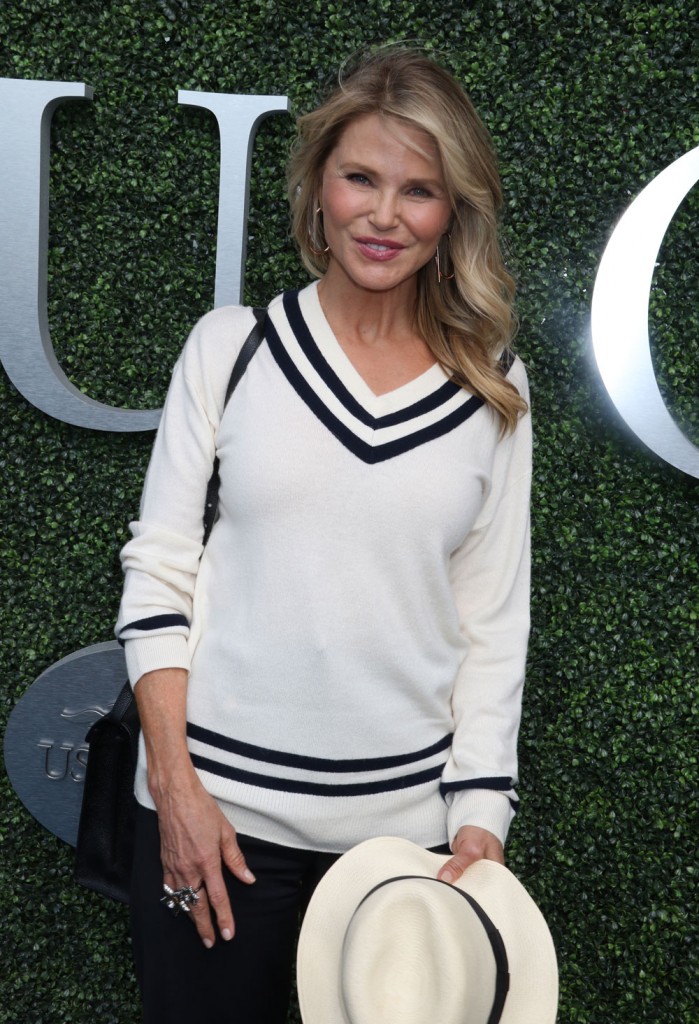 Why I first saw this story I thought "Christie Brinkley sure changes her story about what she gets done to her face." Then I realized that her face changes so much she probably is telling the truth – she varies her procedures, she's just not reminding us about her past work while trying to take advantage of the next news cycle and our forgetfulness. (But really, only gossip nerds like me remember the things she's said.) So here's Christie's latest anti-aging procedures, which seem to be accumulating over time to give her a comical look in motion. She's into a Botox alternative called Xeomin which is being touted as similar to Botox but allowing for more movement. This is the first I'm hearing about it. She's also into Ultherapy, which is ultrasound for your face. (I have the Nuface mini, which is an at-home microcurrent machine and I swear it works to lift, at least temporarily. It's a slight different treatment than ultrasound.)
Here's what Brinkley said about her latest treatments, and FYI in 2015 she said she'd "tried" Botox in her forehead and wouldn't ever do it again, then later in 2015 she said she gets Botox in her neck and laser resurfacing. In 2016 she denied getting Botox and said she had fillers in "tiny doses". (That was around the time she put out a skincare line.) She's never copped to invasive plastic surgery, which would explain how her eyes changed shape the past ten years. Of course Christie is a spokesperson for both of these new treatments, which probably didn't do much given everything she's had done to date.
"I wondered if people would think I'm phony and fake," Brinkley, 63, exclusively tells PEOPLE of using the treatments in a new interview featured in this week's issue, on newsstands Friday. "But it's better to be honest and say, 'Yeah, this is what I do.'"

Her goal was "never to look different," says the model and author of Timeless Beauty, who has become the spokeswoman for both products, which are owned by the pharmaceutical company Merz North America. "But I'm almost 64. At a certain point, you might need a little something extra. When I look in the mirror, I want to feel like I look as good as I feel. And if you can have something done to feel more confident and better about yourself, then you feel like your face matches your spirit—and my spirit is enthusiastic and energetic."

First, she got Xeomin (pronounced ZEOmin), which is an injectable that temporarily improves the look of frown lines between the eyebrows. It works by blocking the transmission of signals from nerves to the muscles, which causes muscles to relax and appear smoother. "It's similar to other botulinum toxins [like Botox]," says Brinkley's dermatologist Dr. Patricia Wexler of Wexler Dermatology in New York City.

However, it's a more "purified toxin," says the dermatologist because it doesn't use accessory proteins like other products. "Given correctly, you'll have a very natural look of lift in the area." A single treatment ranges from $300 to $500 and lasts up to four months.

"I was so afraid to do it," Brinkley says of trying Xeomin. "But I still feel like myself. I could still move my eyebrows and I feel like I have all my same funny faces. It was like a non-invasive pick-me-up."

[Her dermatologist also touts Ultherapy which costs around "$1,800 per area treated, and it takes between two to three months to see full results."]

If there are naysayers to her latest beauty secret reveal, she's ignoring them. "There are always going to be the people who build themselves up by pulling you down," she says. "But then there are the women who are supporting women. And if there are little things that I can do that are going to make me feel great, make me look good for my job and that would be selfish of me not to share it," she says.
This is what she always says, that she doesn't want to look different but she does look different. She looks good (I think she looked better a few years back when she was using treatments sparingly), just different and obviously enhanced. I wonder if People is running these stories as needed filler or if they're actually getting paid by Merz to include Christie's endorsement. (We're not getting paid.)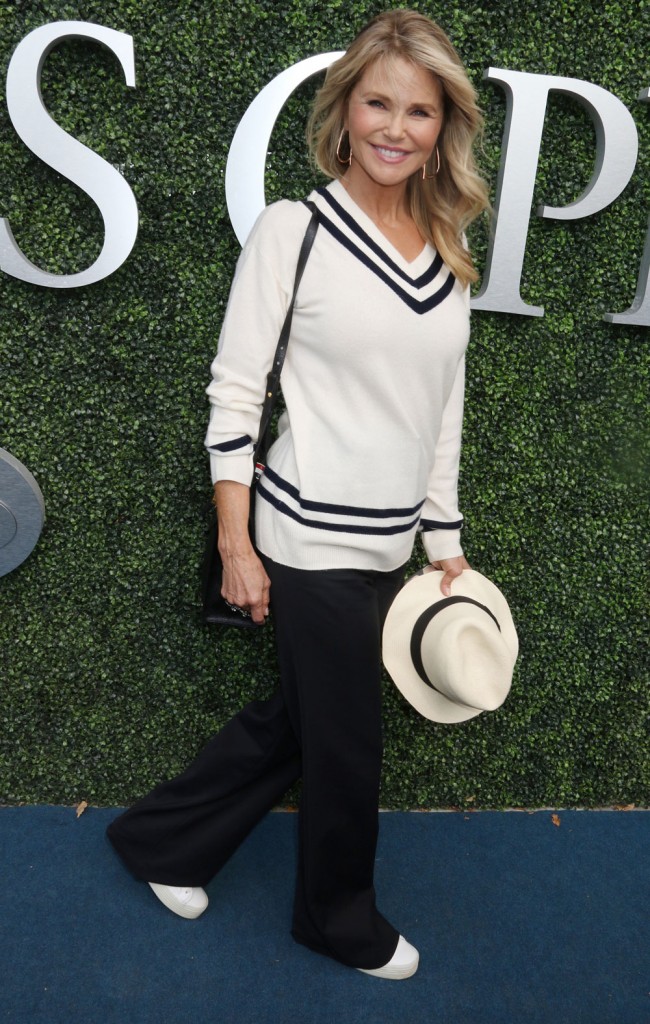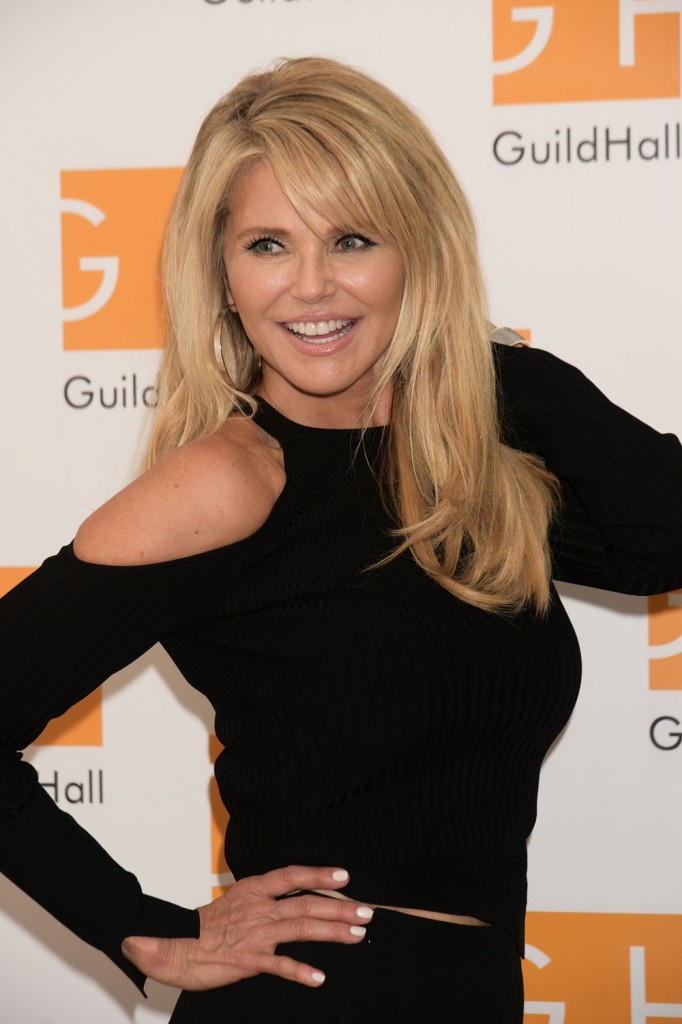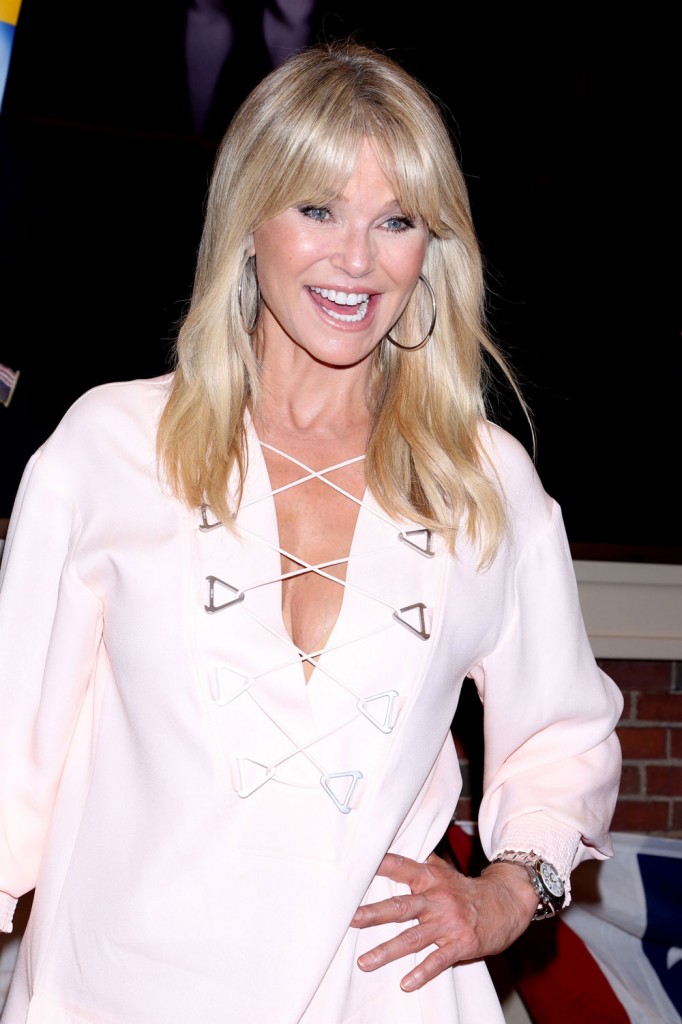 Photos are from this summer. The photos at the US Open are the newest and they're from September. Credit: WENN