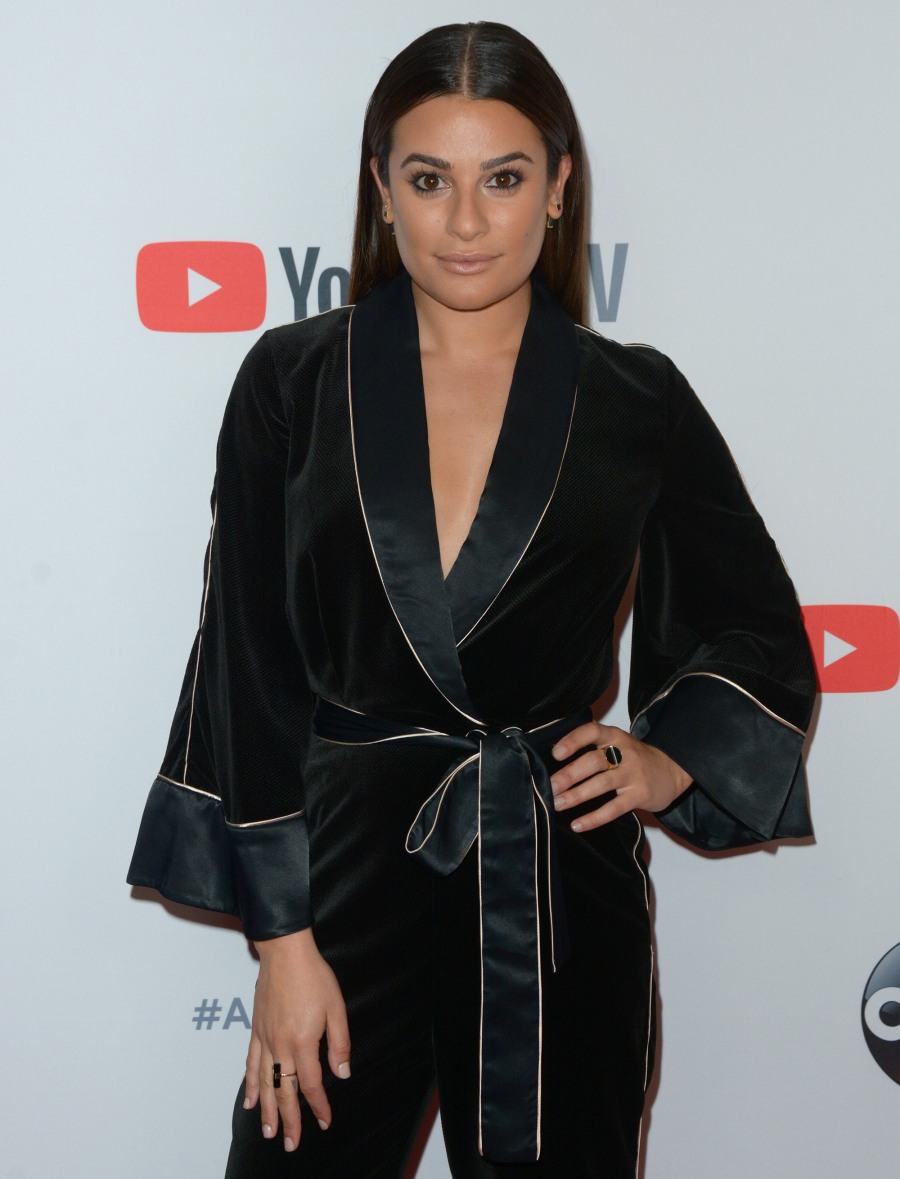 I don't know why, but this story made me laugh. Probably because I believe it's true. Lea Michele got a job – she's part of the ensemble cast of ABC's The Mayor, about a kid who runs for mayor as a joke and actually gets elected. Lea Michele plays the young mayor's chief of staff. I haven't seen the show, but I've seen the promos and I can't even understand what she's saying because she's talking so fast and refusing to enunciate. I bring up Lea's job because someone on the set of The Mayor finds her annoying. Annoying enough to drop this little piece of gossip to Star Magazine: Lea Michele sends herself flowers every day on set.
Someone's been a busy little bee at the florist! Lea Michele received so many bouquets on the set of her ABC show 'The Mayor' that the crew is convinced she's ordering them to herself!

"She likes everyone to see them and makes a big song and dance about it. Every. Single. Time," sighs the spy, adding that while Lea has been loved-up with clothing designer Zandy Reich since July, her coworkers don't believe that her beau is behind the bonanza of blooms.

"The flowers arrive the same time every day, so we joke that she's set up auto-delivery with the flower company," says the insider. "Who knows, maybe Zandy IS just a hopeless romantic, but no one would be surprised if Lea was the culprit."
[From Star Magazine, print edition]
I think if you want to send yourself flowers, go ahead and you do you. Flowers make me happy. Flowers brighten the days of many people. But that's not what this is. This is Lea Michele being Lea Michele, frankly: "She likes everyone to see them and makes a big song and dance about it. Every. Single. Time." That's what it's about. It's about "PAY ATTENTION TO ME!" It's about "omg, someone sent me flowers HOW AMAZING, I'M AMAZING."
Photos courtesy of Instagram, WENN.