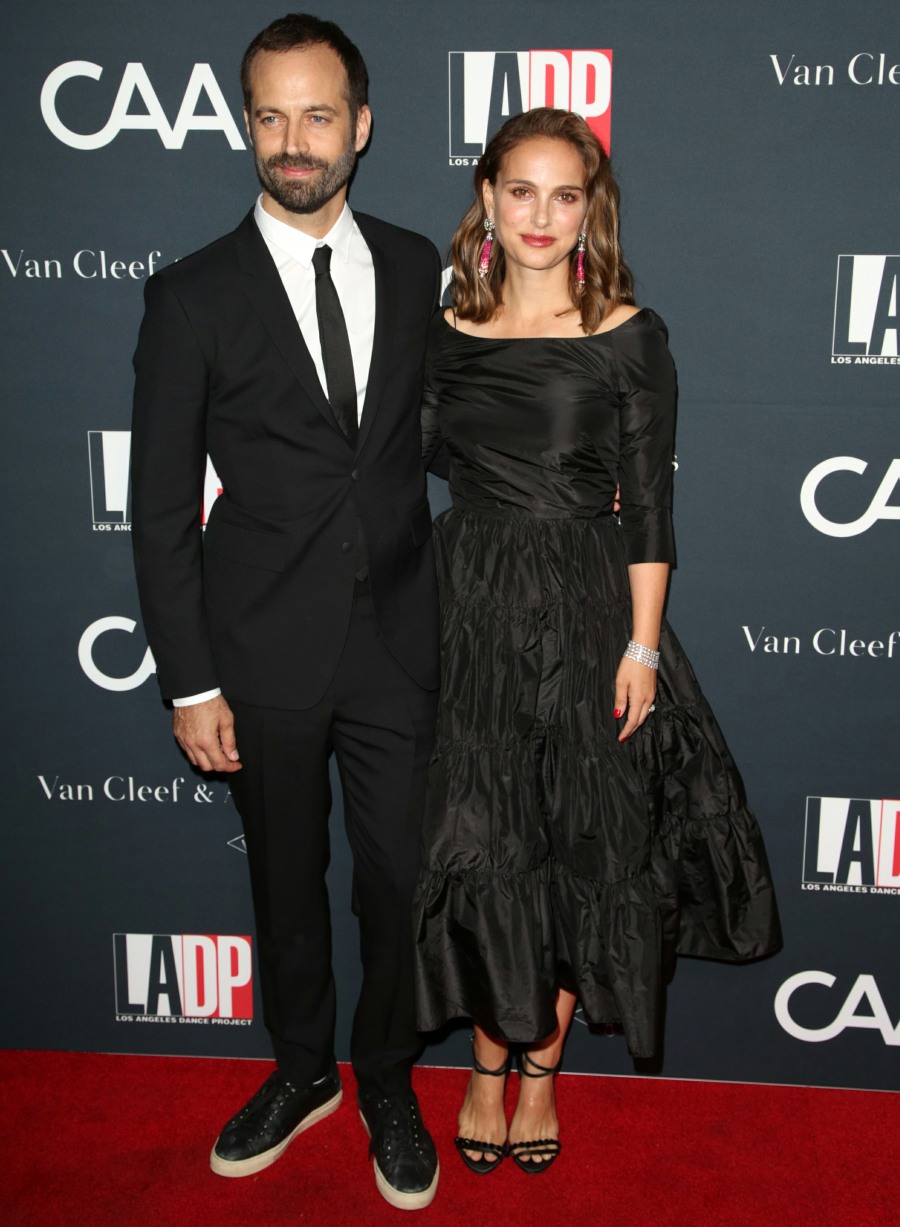 Here are some photos of Natalie Portman and her husband, Benjamin Millepied, at the LA Dance Project's Annual Gala over the weekend. Natalie wore a black Dior dress which I don't really care for, but it's not the worst thing ever (it makes her boobs look strange). Her hair at this event was not great though. I always sort of forget that the Millepied-Portmans are LA-based now. They've been LA-based ever since Millepied left the Paris de Opera in a storm of bitchy French controversy – he basically resigned before he was pushed out. After failing to get a job at one of the more established ballet companies, Millepied now has his own company, LA Dance Project.
So, how is it going at LA Dance Project? I have no idea. But now he's doing, like, Goop-like ballet workouts that people can do at home?
Black Swan put ballet squarely in the spotlight and the rise of barre-inspired workouts like Pure Barre and Physique 57 cemented the obsession. Now, thanks to choreographer Benjamin Millepied — who worked on the award-winning film with his now-wife Natalie Portman — dance may become a part of even more people's fitness routines. His dance company, L.A. Dance Project, has just launched an online workout platform, L.A. Dance Workout, in collaboration with culture company General Pop that comprises workouts and tutorials — filmed in stunning L.A. locations — that can be tailored to fitness goals and ability levels.

"Dance is accessible to everyone, it's a universal language, that's the beauty of it," says Millepied. "Our world needs more dance though, and I am definitely actively looking to touch more people." His new platform was inspired in part by his own experience. After he stopped dancing, he started creating his own workouts, and realized what a major role music played in the success of his training — "not just as background to listen, but as a beat to follow closely."

For that reason, the workouts — choreographed and led by L.A. Dance Project dancers — are accompanied by dynamic, powerful music. There are longer routines, as well as shorter films that highlight specific dance moves, since even Millepied admits, "every routine isn't necessarily easy at first, but with repetition they should actually become quite fun to do, as the movements are dance movements." Each member of the company has his or her own set of workouts, so users can follow the one they relate to most, or mix it up with different routines by a variety of dancers.

By doing so, Millepied hopes the platform's users attain "a finely tuned body, newly gained confidence and greater sensations of space." Of course, another goal is pure enjoyment. Says the choreographer, "We are witnessing an enormous trend of people doing more fitness in their lives, but the time we actually spend taking care of ourselves should also be fun and invigorating." There's a 10-day free trial available and should you be interested in taking more workouts, it costs $14.99 per month.
For $15 a month – which is shockingly affordable, I have to admit – you can get… videos of ballet-workouts which you can do at home. Benjamin Millepied is the new Tracy Anderson!! Except it's more ballet-like than Tracy's workouts. And that's what classically trained ballet dancer Benjamin Millepied is doing these days. I'm trying to figure out if that's funny or if it's some kind of almost brilliant move. Hm.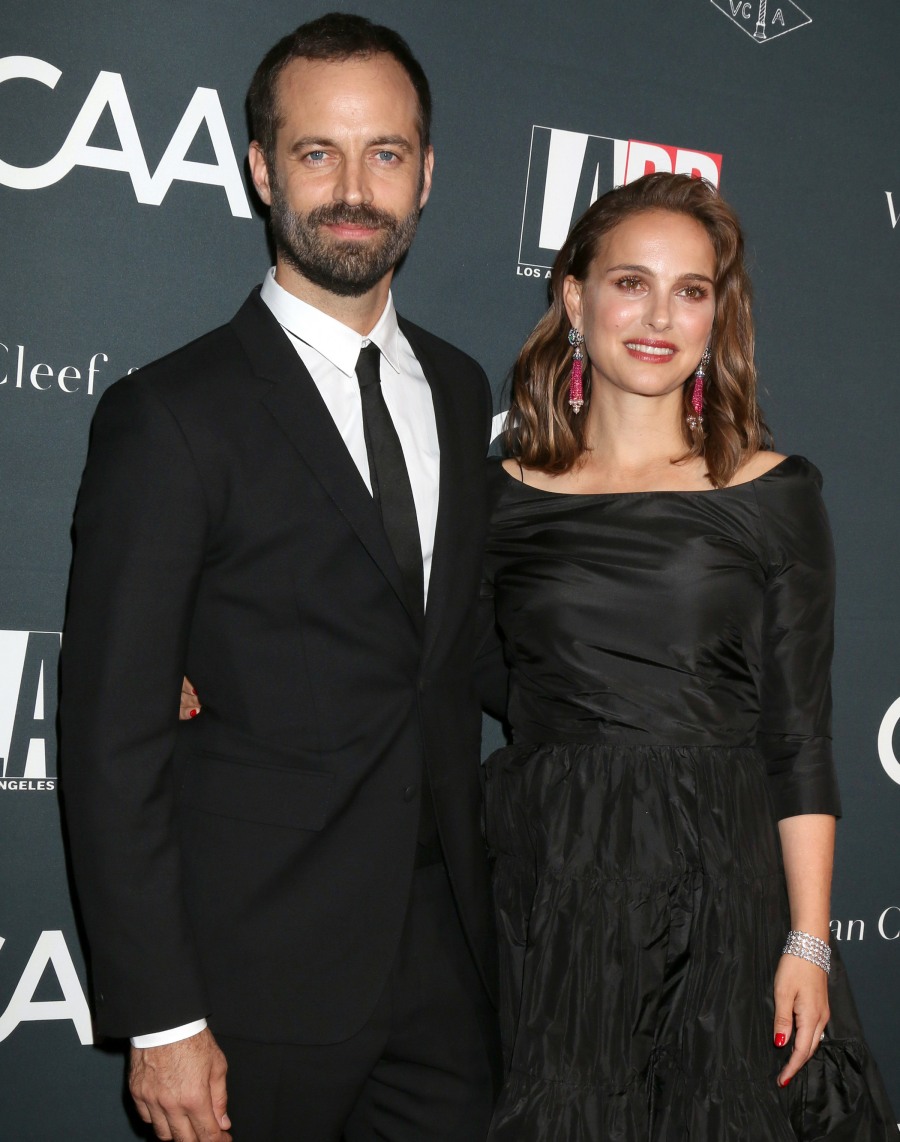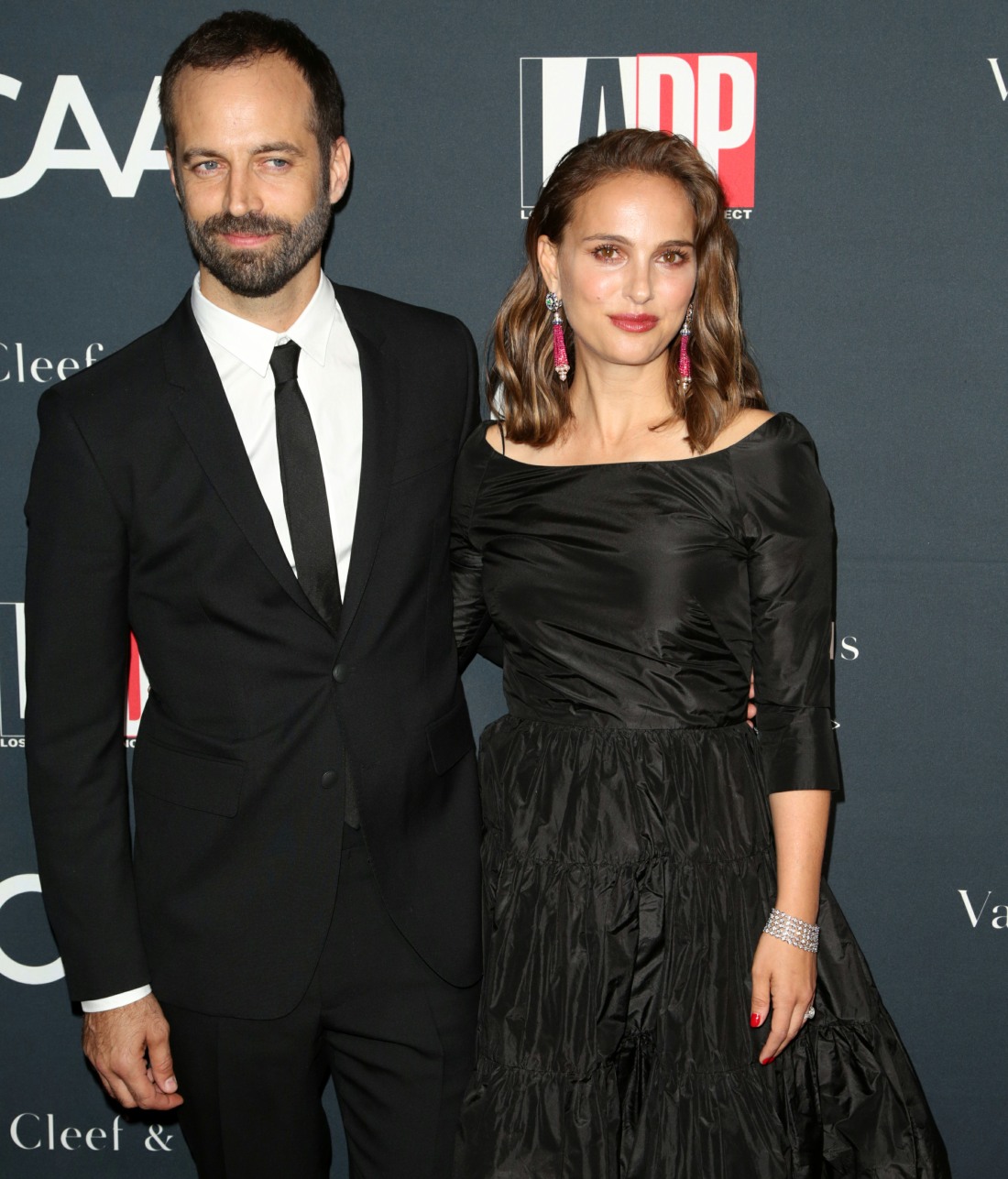 Photos courtesy of WENN.