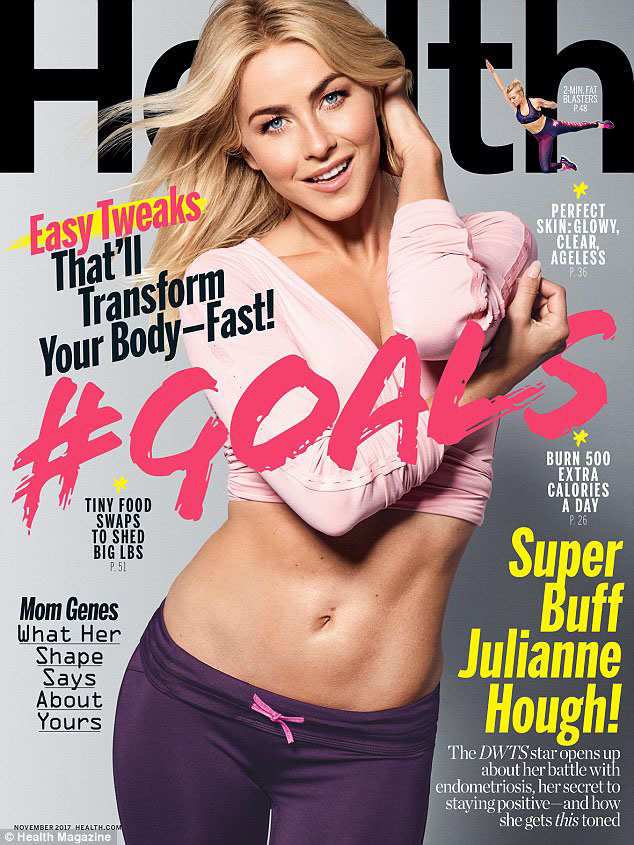 Former Dancing with the Stars performer/judge, dancer and actress Julianne Hough, 29, is the cover girl for the November issue of Health magazine, which goes on sale on Friday. Hough talks about married life, after wedding hockey player Brooks Laich in July. I still contend that was the most Pinterest-worthy wedding ever. Since this is a fitness magazine there's also lots of talk about working out and dieting. Fun facts: Julianne loves hummus, hates working her inner and outer thighs and loves her juicer.
Julianne also opened up about her struggle with endometriosis, an often painful condition where the tissue that lines the uterus grows into the Fallopian tubes and/or ovaries. She announced her diagnosis back in 2008 and, in March, announced her participation in AbbVie's "Get in the Know About ME in EndoMEtriosis" campaign to help "start the conversation" about the illness. In the interview, she describes her symptoms as "an immediate sharp pain, like a stabbing sensation. It hurts so bad. It's ongoing." She goes on to add, "But the thing that's great about it is a few things happened: Dancing knew about it, so then I didn't feel as guilty or bad or like I was a weak little woman, or like, 'Oh I need to be strong.'"
The DTWS star isn't the only high profile celeb dealing with this painful condition. Jaime King, Lena Dunham and Daisy Ridley have all battled with endometriosis. Getting the word out about what she calls a "complicated and confusing" disorder has had positive results for Julianne. As she told Health, "I've had so many people who message me on social media saying, 'Thank you so much. Because of you I had the courage to go to my doctor and ask about this.'" Here are some other highlights from the interview:
On having off days: "Sometimes I don't want to work out, and so sometimes I don't. Sometimes I'm just like, 'I deserve a day off—I'm fine.' But sometimes I'm like, 'No, come on, I know I'm gonna feel better afterward.' The end result is always the best. There's never been a time I've finished a workout and been like, 'I totally regret doing that.'"
 
On what she does to stay healthy: "Me time. If I don't have my space for an hour, I feel overwhelmed and I need to just chill… I just need some time every day where I can think and put myself in a good place. I always try to wake up and think about three things that I'm grateful for: something that has happened already, something I'm currently grateful for, and something that I'm wanting that I can achieve that day."
 
On her morning routine: "I always wake up and we make fresh juices. It's mainly kale, cucumber, spinach, sometimes beets, celery, lemon, ginger. For sweetness we'll do apple or carrots. I have half a protein shake before I work out because I need a little bit of energy, but I'm one of those people who can't have a full breakfast. Brooks can have, like, a tub of oatmeal, and I'm like, 'I would throw up.' When I finish the workout, I finish the protein shake. Then I come home and have a bowl of oatmeal and berries or something like that. "
 
On her body image: "The other day, when we were at the beach and I was having my endo stuff, and we got paparazzi'd and I literally was like, 'Oh my God.' My stomach was like—people were asking me if I was pregnant. I definitely have my moments for sure. But it's not so much what I look like; it's how I feel."
 
On being married: "I've always wanted to be married and be a mom and have kids, but to be honest, all of that scared the s— out of me. I was like, 'Oh my gosh, to actually be married and committed to somebody, that just seems so grown-up.' But the first thing that I felt when we got married was, 'This is the complete opposite of scary. This is like home.'"
With the exception of the juice thing (I have to chew my breakfast, not drink it) – oh, and the fact that I dream I'll wake up with her physique every morning (and don't), I can kind of relate with Julianne. I have struggled with my own female maladies and, before I got a blood clot in my leg as a result of a knee surgery, I took birth control pills to control the cramping – and the pill is a key medication for controlling the symptoms of endometriosis (among many other non-baby-making health benefits). Of course the government, specifically the GOP, is trying to take birth control away from women by gutting the ACA and making them prohibitively expensive. I'm glad Julianne and other celebs are doing their part to increase awareness of and hopefully keep the medications that can help ease the pain for its sufferers available.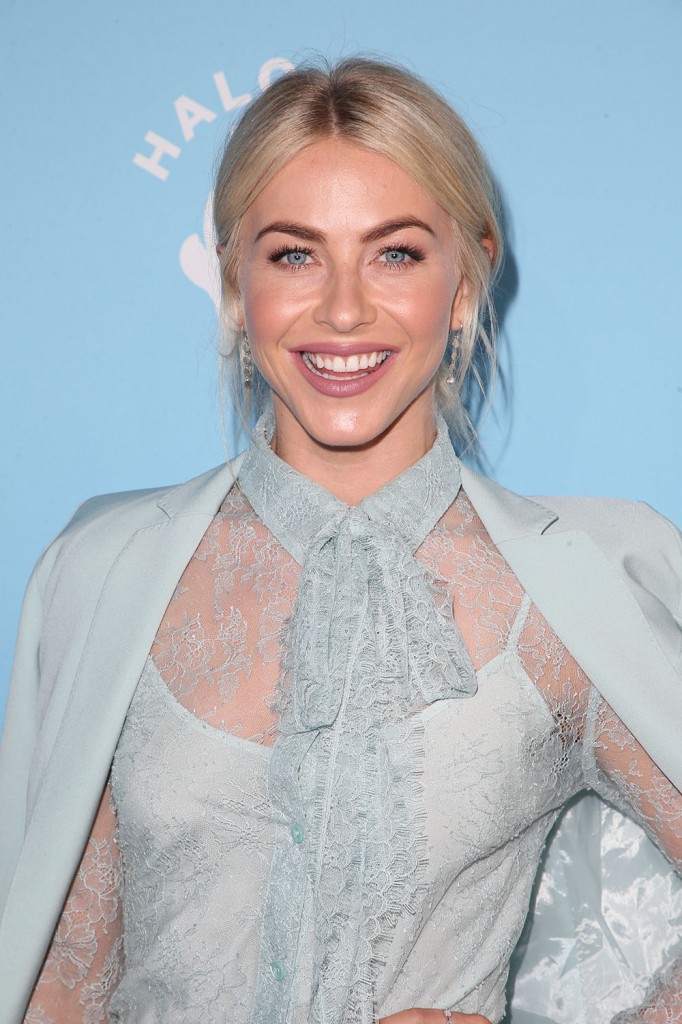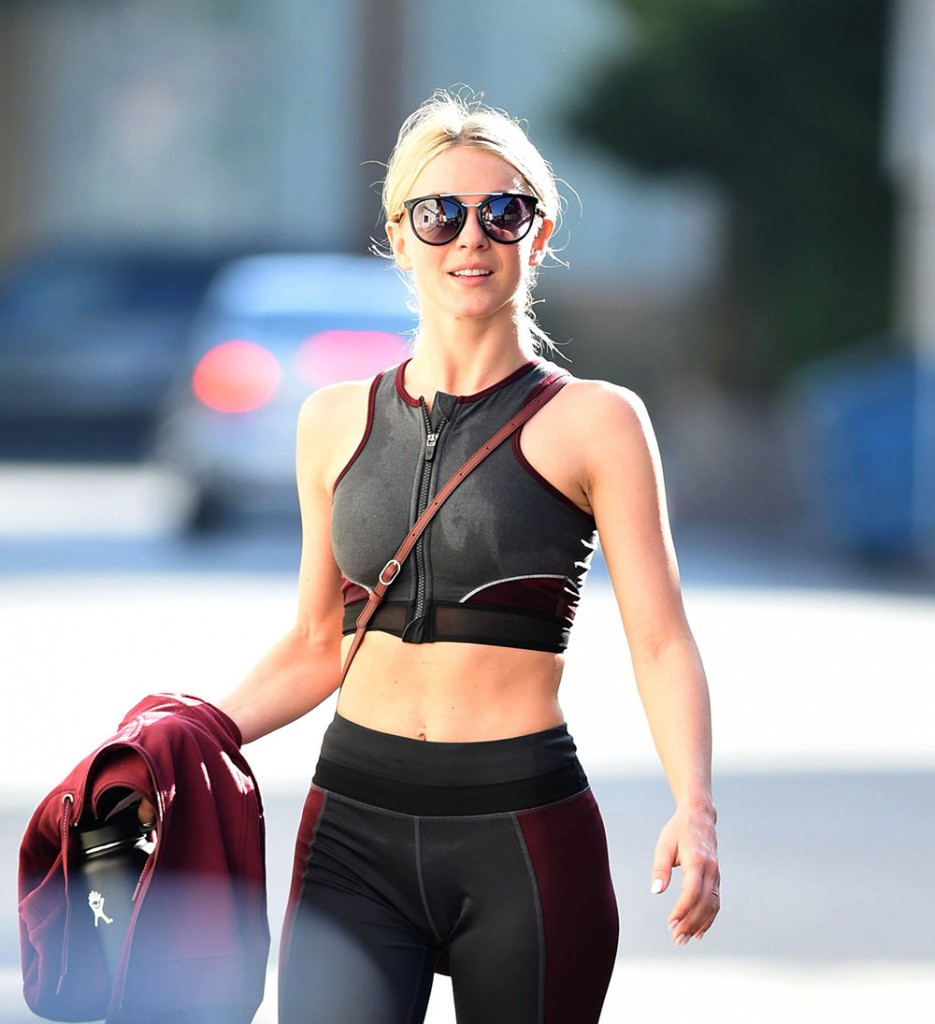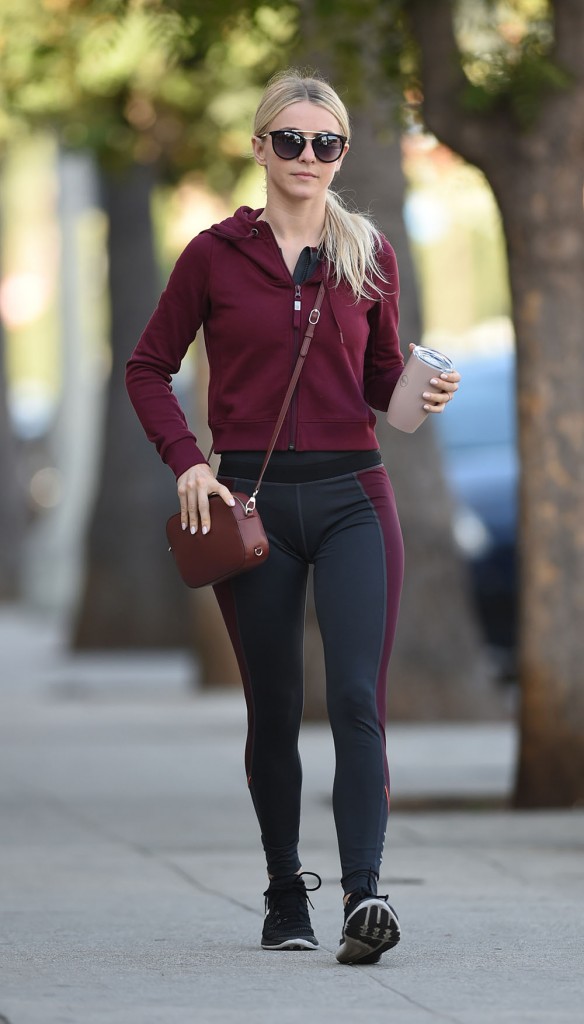 Photos: WENN.com