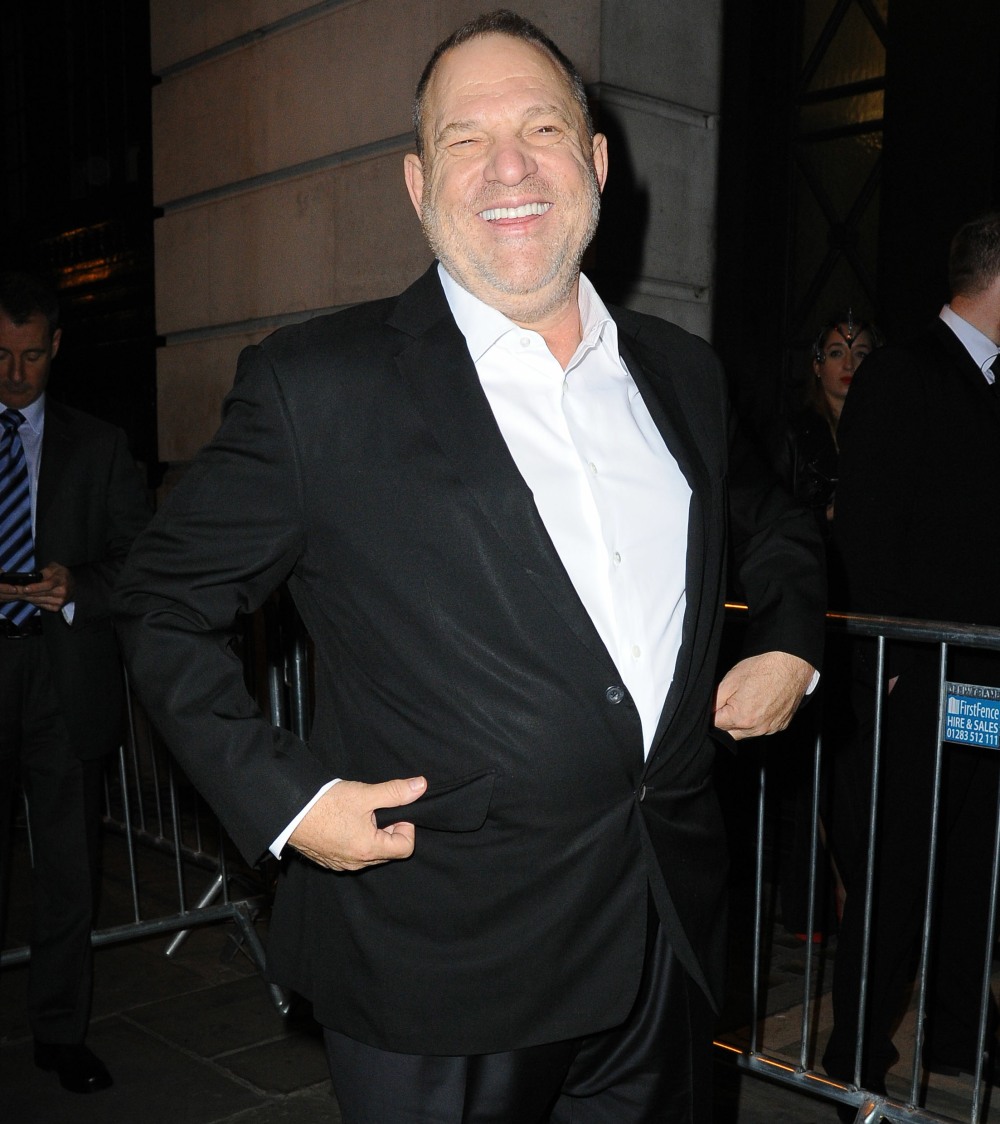 Everyone knew that this would happen, so the only surprise might be that it happened relatively quickly. As soon as the New York Times dropped their bombshell report about Harvey Weinstein last Thursday, Harvey announced he was taking a leave of absence from The Weinstein Company. TWC would be run by Bob Weinstein, and the board met on Friday to discuss Harvey's future at the company. They decided to hire a law firm to investigate their company and Harvey's history, and they began the process of disentangling Harvey from TWC, which was reportedly going to be difficult because of his contract. Well, I guess it wasn't that hard after all:
On Sunday, Harvey Weinstein was removed from his powerhouse film studio The Weinstein Company after being accused of decades of sexual misconduct in a New York Times report, according to Variety.

"In light of new information about misconduct by Harvey Weinstein that has emerged in the past few days, the directors of The Weinstein Company — Robert Weinstein, Lance Maerov, Richard Koenigsberg and Tarak Ben Ammar — have determined, and have informed Harvey Weinstein, that his employment with The Weinstein Company is terminated, effective immediately," the Weinstein Company said in a statement on Sunday.
What's interesting to me is that it really did feel like TWC – as a corporation – was waiting to see if more women were going to come forward in the first few days. Like, they were giving Harvey a chance, to see if he could still successfully shut down the damaging information. But women kept coming out over the weekend. I wrote about journalist Lauren Sivan yesterday, and here are some other stories which have come out:
Liza Campbell. British aristocrat, artist and writer Liza Campbell has a horrifying story from about 20 years ago, where she says Harvey hired her as a script reader, only to find herself alone in his hotel room. He told her she should take a bath with him. She found he had locked her in the hotel suite, but she finally found a way out.
Hayley Atwell. This story has been around for several years, and Hayley Atwell has told the story in interviews without name-checking Harvey specifically. When Atwell was working on Brideshead Revisited, Harvey (who was negotiating distribution for the film) came to the set and began flirting with her. She was just 24 years old and this was 2007. Then, at lunch on the set, "Weinstein sat with the cast and crew, and told Atwell to watch what she was eating, explaining that he had just come from watching that morning's filming and he didn't like what he saw… 'You look like a fat pig on screen…Stop eating so much.'" Atwell was upset and she told Emma Thompson, who was playing her mother in the film. Emma reportedly "flipped" and went to Harvey and threatened to quit if he forced Atwell to go on a diet. A source says, "Emma called Harvey out for being a misogynist and a bully and really gave him a hard time."
Nathan Lane. Lane says that in 2000, at Hillary Clinton's birthday party, Harvey Weinstein threw Lane against a wall after Lane made some jokes about Rudy Giuliani's combover. Weinstein reportedly said, "This is my f–king show, we don't need you." Lane replied, "You can't hurt me, I don't have a film career."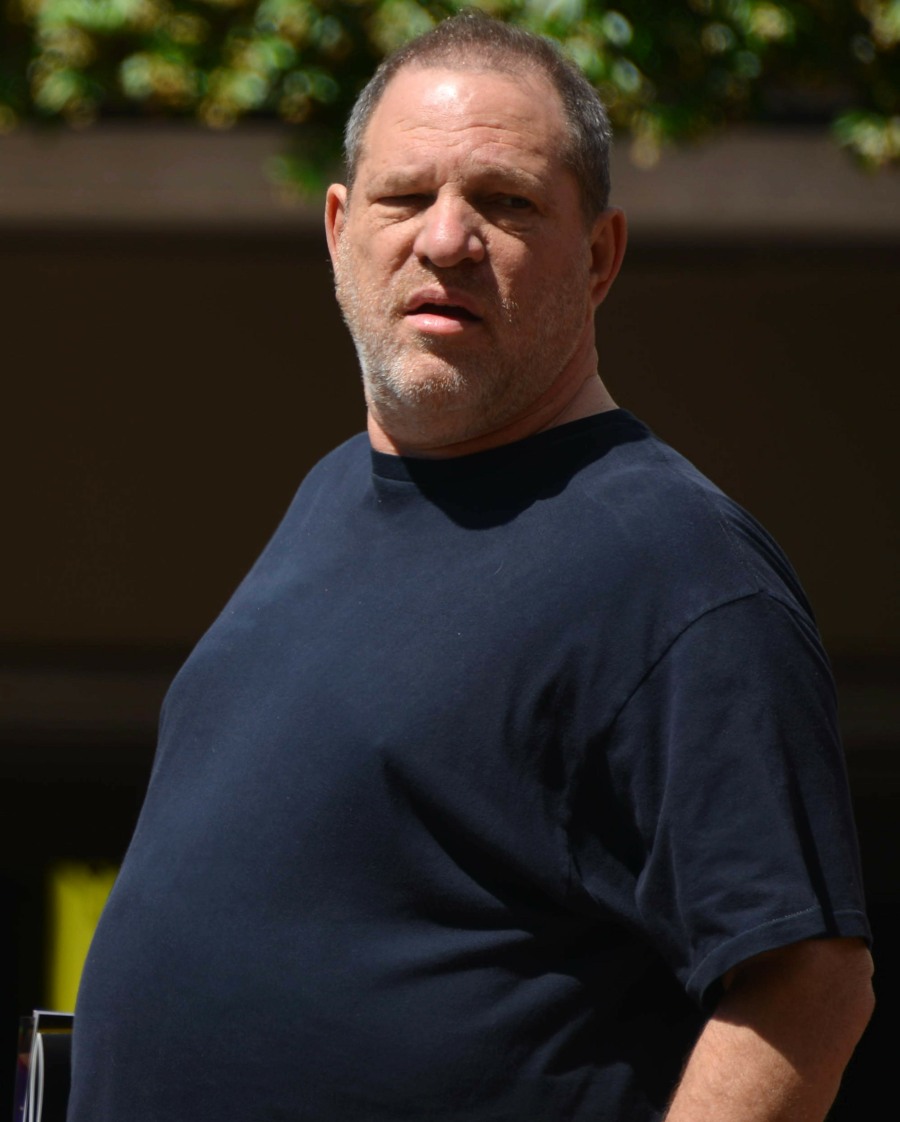 Photos courtesy of WENN.