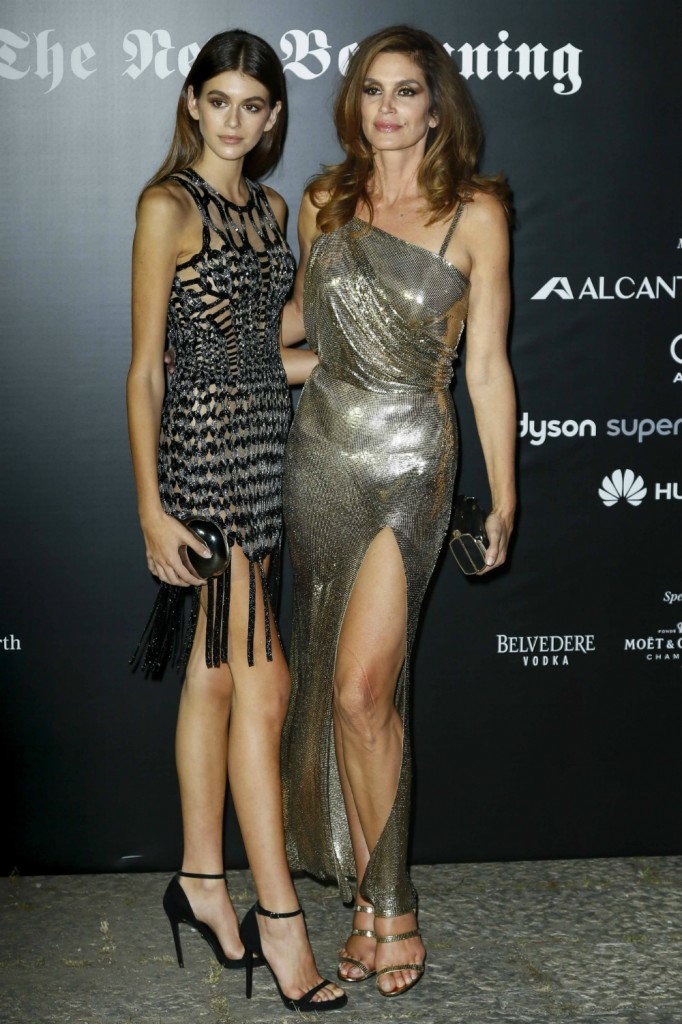 Last week we discussed Kaia Gerber's successful go as a runway model in New York, Milan and Paris. In addition to whether or not she has talent, we discussed her age (16) and her "it" factor. I tend to agree she doesn't stand out in print like her mom, Cindy Crawford, did but I do think she's probably going to be a great runway model. Plus, she's 16, she's still got some maturing to do. During PFW, Cindy was front row, taking videos like a proud mamma. Was she, though? How does Cindy feel about her daughter starting her career at such an early age? Fine, according to Cindy – she started at the same age.
Cindy Crawford is getting honest about her daughter Kaia's exploding modeling career.

Kaia, 16, was the undisputed star of New York Fashion Week last month, walking multiple high-profile runway shows, including Chanel, Alexander Wang and Marc Jacobs. In a recent interview, Crawford admits to having a little bit of apprehension.

"In some ways, I wish I could have pushed it off a year or two," Crawford tells the Associated Press about Kaia's Fashion Week debut. "But she's 16. That's how old I was when I started, which is young, but in fashion, that's kind of the normal age when people start."

"The great thing for my kids is that I know a lot about that world," Crawford adds, referring to her 18-year-old son Presley, who's also a model. "I feel like, who better to help guide them than me?"
I've read a few more outlets on this quote – as far as I can tell, Cindy does not elaborate as to why she would have "pushed it off a year or two." I'm assuming so Kaia could at least graduate high school first but it doesn't really sound like Cindy cares. She herself only attempted a semester of college before she gave up school for full time modeling, maybe she doesn't see why Kaia should have to wait. If that sounds cynical, it's because I am. I understand models start early but I didn't know what the heck I wanted at 16, what if Kaia decides this isn't for her a few years down the line? She'll have to start over. And if Cindy wished she could have pushed it off a year, why didn't she? I get so tired of these celebrity parents acting like there is nothing they can do about their children starting so young. Until they're 18, you're still in charge. However, some of you said in the comments on the last post that Cindy has been trying to get Kaia on the runway since she could walk.
Cindy did mention that Kaia just got her driver's license and that she's "a lot more concerned about her driving by herself then entering the world of modeling." Here I can agree with Cindy. My first kid is only three years away from his and I've already started having dreams about it. That's more about my trying to teach him, however. In the meantime, I wish Kaia good luck in her career and driving. Considering she's negotiating LA freeways, they are probably both equally perilous.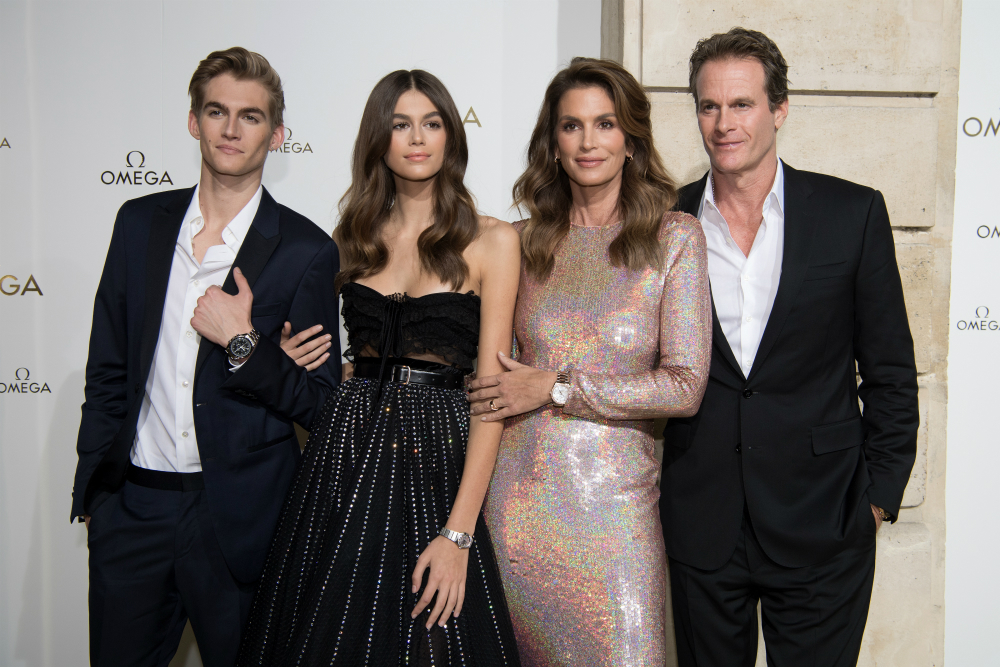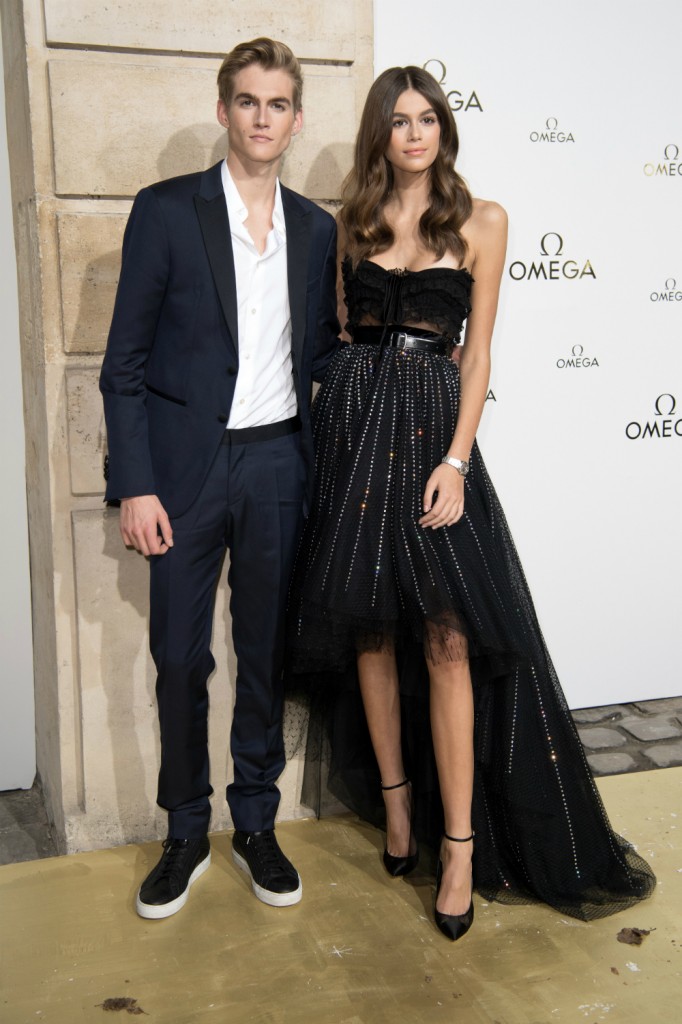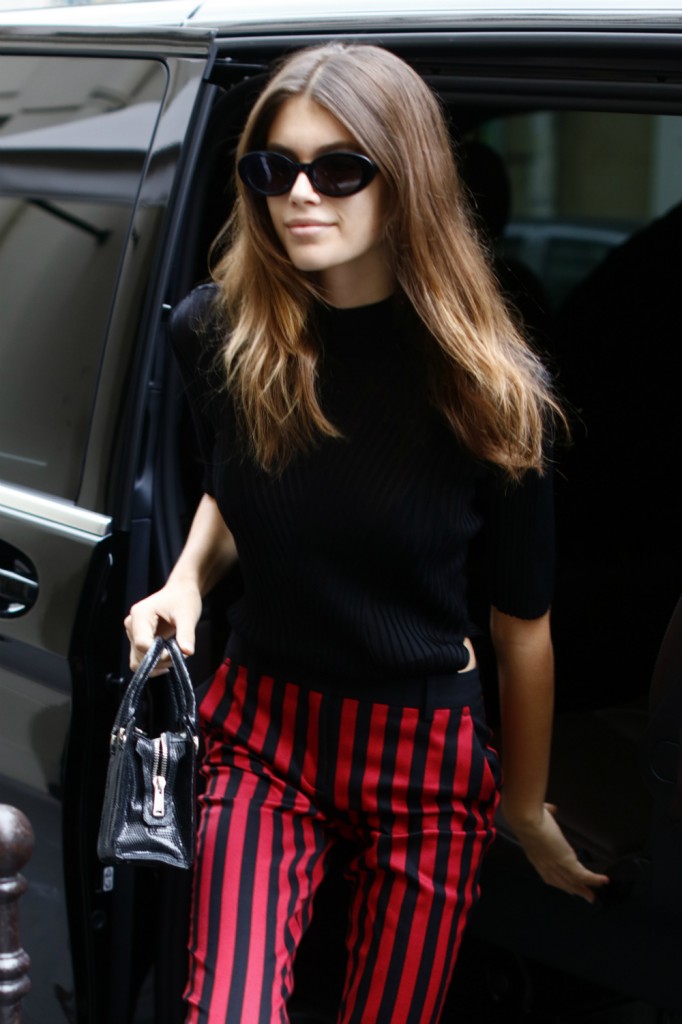 Photo credit: WENN Photos and Getty Images