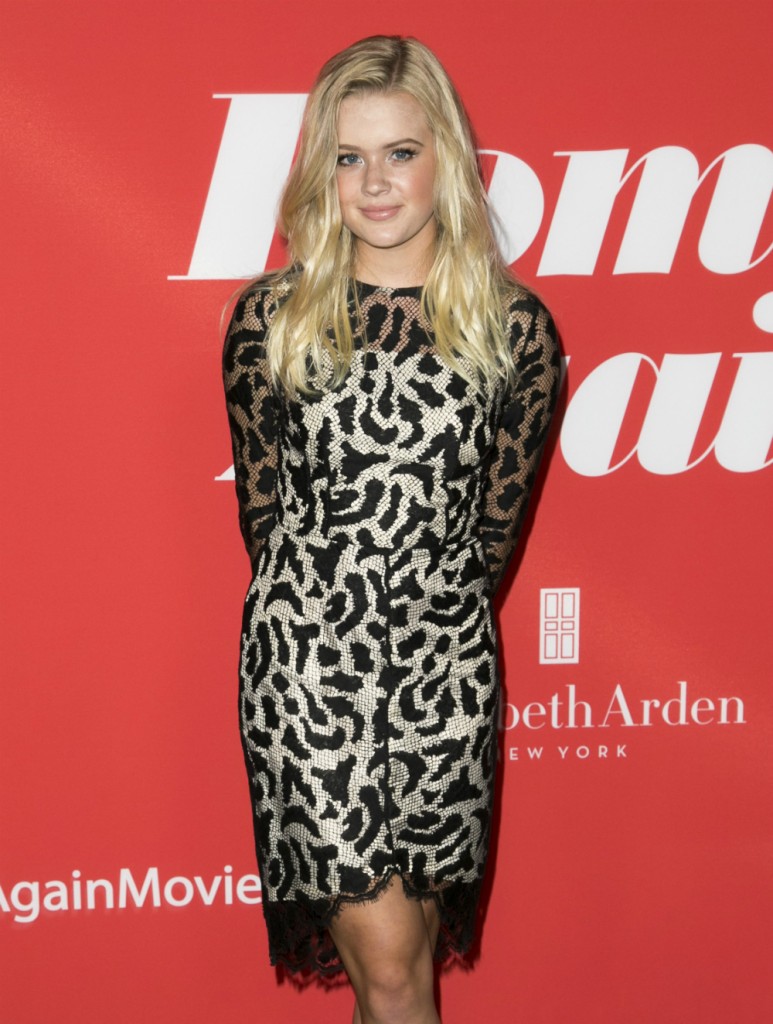 They still have debutante balls in the US. I know Rory went to one on Gilmore Girls. They're held annually in LA, New York and Wilmington among many other cities, so why go to Paris for your debutante ball? I mean, I get the 'because it's Paris' part but is there another reason? Because that is exactly what newly minted adult Ava Phillippe is doing. I guess she's submitted her time off request from her hostess position so she can pop over to Paris and properly come out. I'm assuming her mother Reese Witherspoon and father, Ryan Philippe, will accompany her. I believe the parents are the ones who present her, right?
Eighteen-year-old Ava Phillippe is now on the debutante scene. The daughter of Reese Witherspoon and Ryan Phillippe is making her debut at le Bal des Débutantes at the Peninsula Paris hotel on November 25, the organization confirmed in an e-mail to Vanity Fair.

The teen, a famous look-alike of her Oscar-winning mother, turned 18 in September. She will be one of six American debutantes—out of a total of 20—at the ball next month and will be wearing Giambattista Valli Haute Couture. Her cavalier, or escort for the evening, will be Maharaja Padmanabh Singh of Jaipur, who first gained the title in 2011 at the young age of 13.

This will be Phillippe's first debutante ball and is also a rare appearance for her on the public scene.

Created by Ophélie Renouard in 1992, le Bal is a major social event for the who's who from around the globe; previous debutantes there include Kyra Kennedy, daughter of Robert Kennedy Jr., and Romy David, daughter of comedian Larry David, as well as Italian model (and princess!) Mathilde Melusine Ruspoli. In 2016, 17 women from 11 countries were presented at le Bal; this year's event will benefit the Seleni Institute, a New York-based center for women's mental health.

"Le Bal is rather the unforgettable moment of [the debutantes'] couture and media premieres," Le Bal Renouard told V.F. last year.
Ava is not the only Hollywood offspring who came out in Paris, both Scout and Tallulah Willis did as well. I get that debutante balls, especially le Bal des Débutantes is a status thing, but what is in this for Ava? Surely, she doesn't know any of the other Americans going. And if you come out in Paris, to whose society are you being introduced? Is Reese hoping to snag a nice Parisian for Ava? I'm sure it's fun but I'd assume more fun with your friends. Ava has plenty of occasions to wear fancy gowns. Does 'Debutante' look good on a college app? Although, that last bit about 'media premieres' read a little louder than the rest of it. I'll bet it's the tiara, we just don't create enough situations to wear a tiara acceptably.
For anyone unfamiliar with the term, to 'come out' in this sense means debuting/introducing a young lady to formal society, which meant she was eligible for a proper marriage. It's steeped in tradition and much more of an East Cost/Southern thing than a West Coast thing. I know San Francisco has (had?) a big cotillion ball each year. We had cotillion in Marin but it was nothing more than fancy dance lessons, none of us came out to anything more than our moms hollering at us for getting our gloves dirty. So, feel free to educate me on the benefits of a debutante ball. I'll tell you what I'd like to see – a Going Back In Ball. When we hit menopause, we show up at a country club wearing our prom dresses (whether they fit or not) and throw our hands up in the air like we just don't care – gloves optional, tiaras recommended.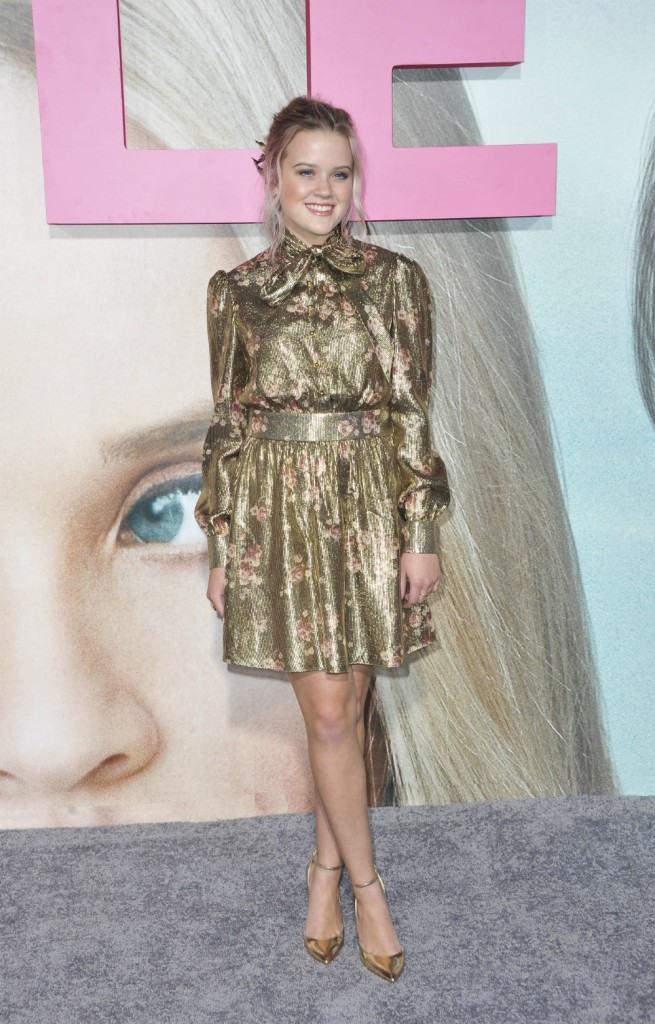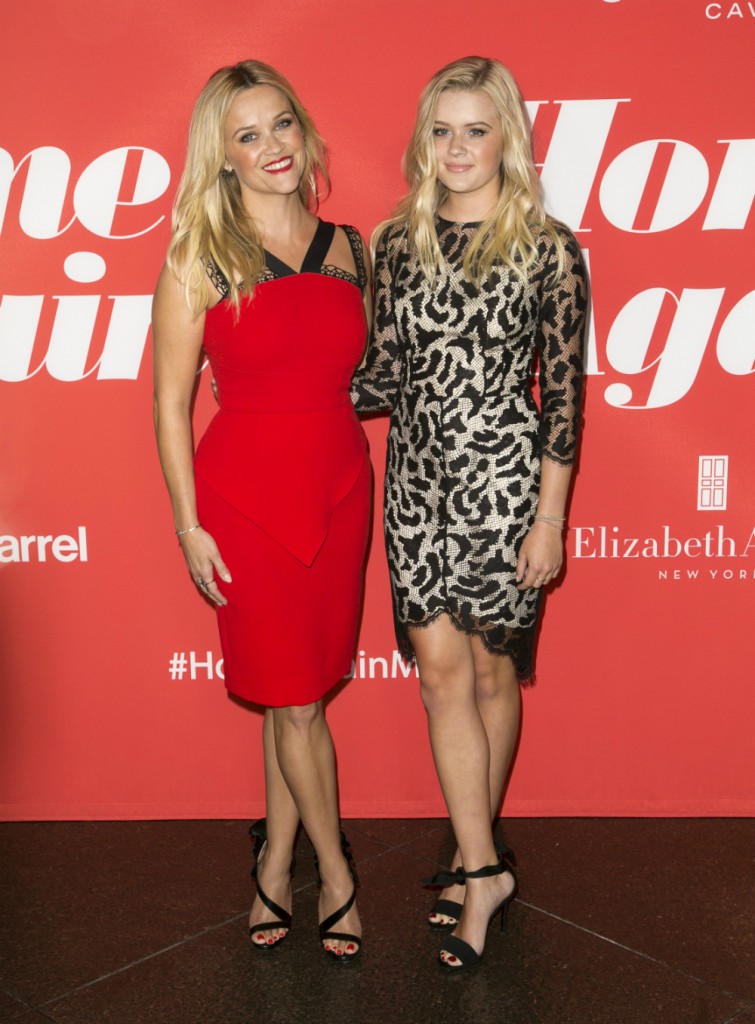 Photo credit: WENN Photos