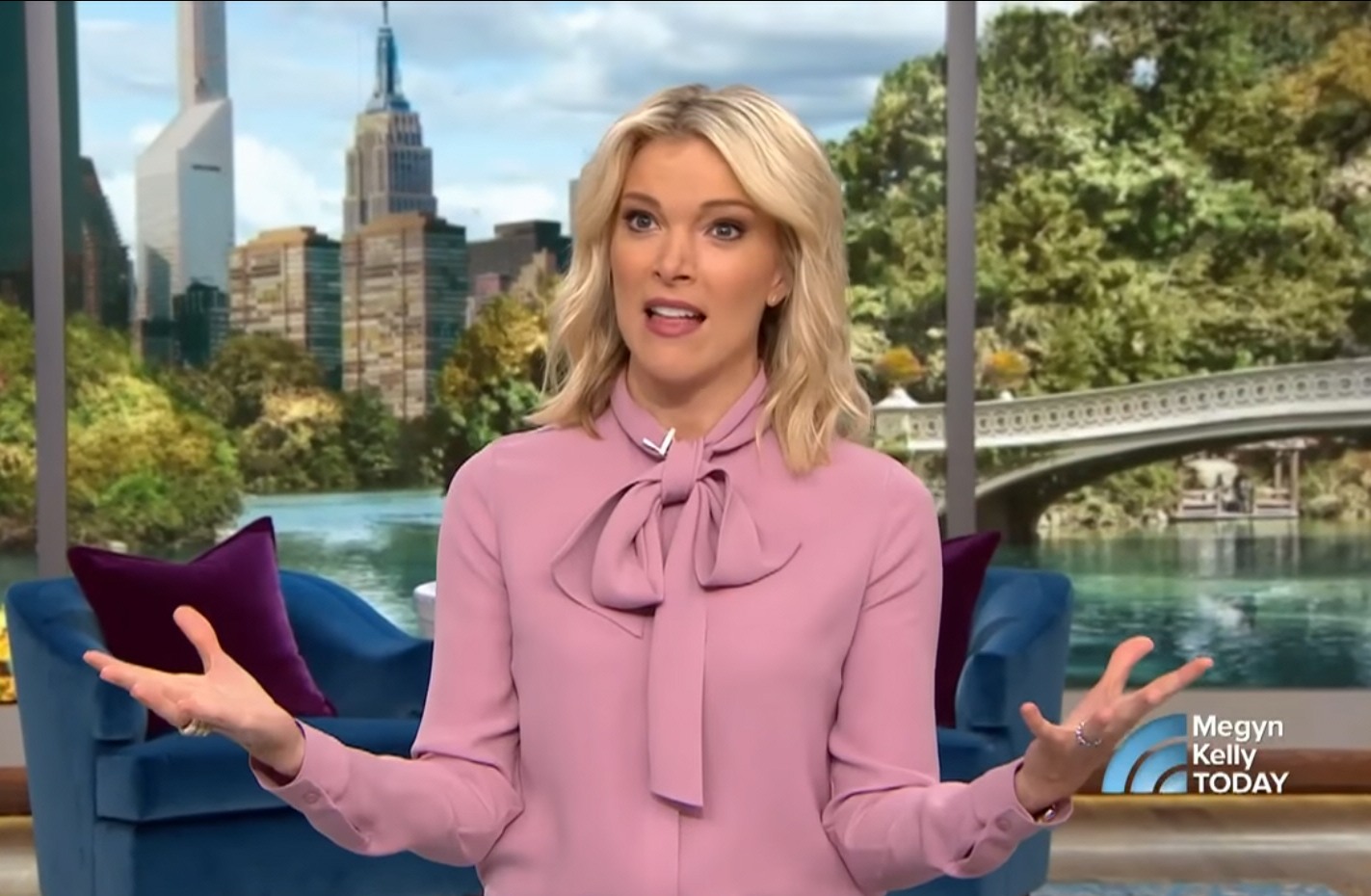 I'm trying not to be deliberately cruel about Megyn Kelly. I don't wish her any harm personally. I just want her to fail professionally. I want everyone to come together and acknowledge that she sucks as an on-air talent, and that NBC News was flat-out crazy and stupid for replacing Tamron Hall with Mediocre Meg, and for throwing millions of dollars on Megyn's contract too. NBC gambled on the idea that Megyn was A) a real journalist and B) someone people would want to see in the mornings. She is neither. She comes across as rude, accusatory and awkward on her hour of the Today Show. So I want her to fail. And she is! Last week, the feelgood story was that her ratings are tanking and her presence is devaluing the Today Show brand (which is normally quite lucrative for the channel). Now here's a new wrinkle: no celebrity wants to be interviewed by Megyn. Ha.
In addition to widespread criticism and sluggish ratings, Megyn Kelly is facing another impending crisis. After three weeks on TV, celebrities aren't rushing to sit down with her.

A number of publicists who spoke to Variety expressed discomfort with the idea of booking their clients in the third hour of "Today," which has now been retitled "Megyn Kelly Today." These publicists, however, said they are still eager to take their talent to other blocs of the morning show. "I'm not booking anyone on her show," says a high-powered publicist, with a roster of big names, who asked for anonymity due to her overall relationship with "Today." "I literally haven't pitched anyone even from right out the gate. The buzz that is out there is so bad."

Another well-known publicist, who represents one of the celebrities who has appeared on Kelly's show, wasn't pleased with the interview. "I won't plan to have others go on," the publicist said. "None specifically have been offered or asked to, but it'll be my preference not to."

Celebrities are a sweet spot for daytime TV. Katie Couric launched her talk show on ABC in 2012 with a gushy interview with Jessica Simpson, who revealed her post-baby body for the moms watching at home. Meredith Vieira landed Jennifer Lopez in 2014. And despite those big gets, viewers still didn't tune in, which led both shows to being cancelled after two years.

"Ellen," "Live with Kelly and Ryan" (which goes up directly against "Megyn Kelly") and "The View" frequently lure star-studded guests. Kathie Lee Gifford and Hoda Kotb, who appear on the fourth hour of "Today," have attracted the likes of Tyler Perry, Andrew Garfield, Brooke Shields, Judd Apatow and "Dear Evan Hansen" lead Ben Platt in recent months.

Over the summer, sources tell Variety that producers from Kelly's show made a trip to Los Angeles to sell the big publicity firms on the new hour of "Today," promising a lighter, more inspirational Kelly that viewers hadn't seen before. However, according to an insider who attended one of the meetings, the team didn't seem to have a clear direction of the show they were pitching. Kelly didn't fit into a box like Ellen DeGeneres or Dr. Oz. And as a result, not too many celebrities jumped onboard.
Variety goes on to say that the only celebrities who are showing up on Megyn's show are the ones contractually obligated by NBC to be there, meaning the cast members of NBC properties. And I suspect even they would prefer to be interviewed by Kathie Lee and Hoda, if not Matt Lauer. Here's my big worry though: that NBC will start leaning harder into the celebrity guests they can get, and it will start to swing to reality show personalities. First it will be Real Housewives, and then you know who she'll go after? The Duggars. She already has interviewed some of the Duggars when Josh Duggar was first revealed to be a child molesting pervert. That didn't go well either. Anyway, long story short: the Today Show producers still have a lot of terrible options for trying to get this sh-t to work out. But it will be pouring good money after bad, because Megyn should not be on morning television, people.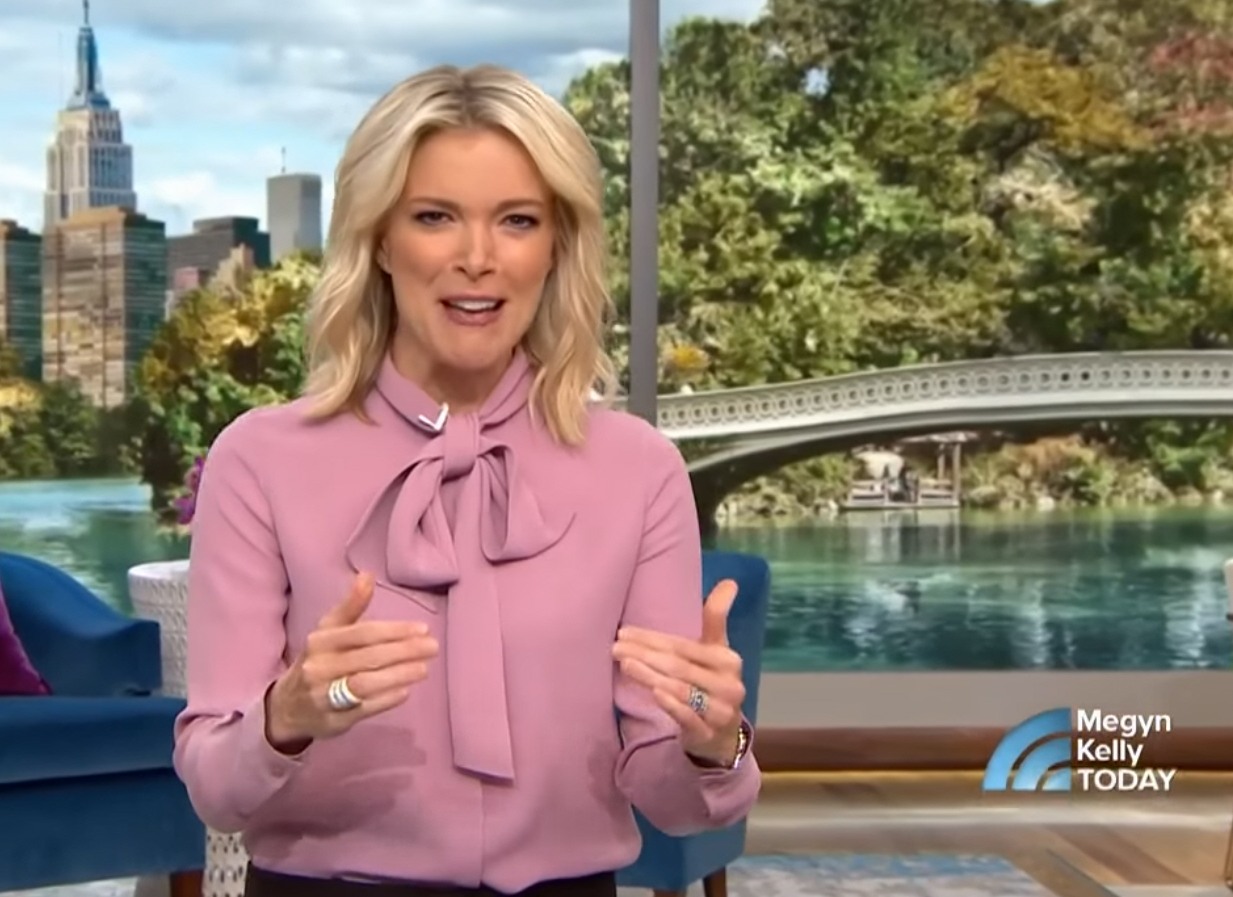 Photos courtesy of WENN, NBC.