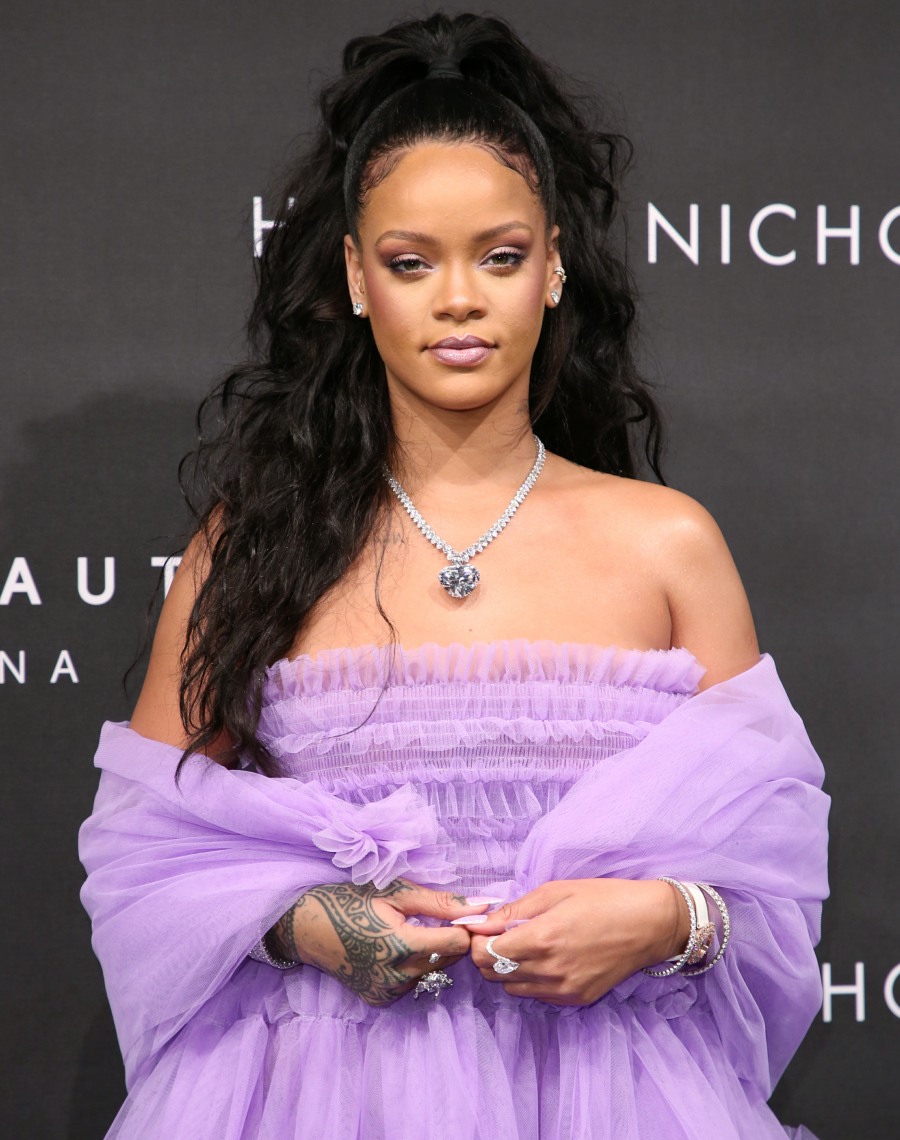 Remember when Donald Trump was first inaugurated back in January, and everyone was like "good God this is so much worse than I thought it was going to be" and "I'm physically in pain right now watching this orange monster in the White House"? You know how we got through it? On the first day of Black History Month (appropriately enough), Beyonce announced her pregnancy. That's how I got through it – the world seemed less monstrous for a moment whenever I remembered that Beyonce was out there, gestating twins. This how I feel about Rihanna these days too: whenever the news is bringing me down and I'm afraid the nuclear holocaust is upon us, I remember that Rihanna is out there, living her best life, banging guys in hot tubs, partying and making makeup for albinos. So come with me and let's celebrate Rihanna with this great new interview:
What she wants to tell young girls about how to wear clothing that fits their bodies, but also makes them feel good: "Well, I actually have had the pleasure of a fluctuating body type, where one day I can literally fit into something that is bodycon, and then the next day — the next week — I need something oversized; I need a little crop here and a high-waist there to hide that part, you know? I really pay attention every day when I go into the closet about what's working for my body that morning. I feel like that's how everyone should go after fashion, because it's an individual thing. And then, if you take it further, it's like: What week are you having? You having a skinny week? You having a fat week? Are we doing arms this week? We doing legs this week? We doing oversized? I love to play with silhouettes as well, but I think it's important to make sure that you wear the thing that works for your body the best, and that's flattering.

What guys should wear: "Black! Yes. This is new for me; this is recent. I love a man in black. It's so sexy and mysterious; confident and secure — all the things I love about a man. So, I'm into that.

Should men wear sandals? "I'm from the islands, so we don't wear socks with shoes, especially sneakers. But it depends on the man. Like, I don't want to see my boyfriend wearing flip-flops when he's going to an event. But if Yusef, my hair stylist, wore some flip-flops — and I've seen him wear some crazy ones, especially the Versace sandals or something like that — he turns it out. It really depends on the man; you really gotta be able to pull it off.

Whether she checks out trends on Instagram: "Instagram is the death of all trends. Once it gets there, it's too late. It's gone. I'm so over it. I can't; I can't deal.

What she does when she has a bad week: "I pray a lot. A lot. And I try to just look at every situation like there's some reason behind it. Even if I can't feel it in that moment, I just thank God anyway, because I know that there's something better coming, and he's doing it for my good. I just don't understand it right now. I look forward to when it's revealed to me.
"I actually have had the pleasure of a fluctuating body type…" Only Rihanna can get away with saying that and actually come across as completely above-board. Imagine if Gwyneth said that. Then again, Gwyneth would never admit to a fluctuating body type!! But yes, it's true, Rihanna's weight has yo-yo'd a bit this year. I enjoy that, precisely because we're getting to see how Rihanna dresses when she's a little bit thicker. She's approaching weight gain like a styling opportunity to be relished, which is a great way to look at it. Of course, it always helps when you look like Rihanna to begin with.
Also: I feel like the only woman in the world who doesn't care about men in sandals. Most men have ugly feet. But men deserve to let their fug feet breathe in warm weather too. Toe equality, peeps! Men should feel free to wear sandals.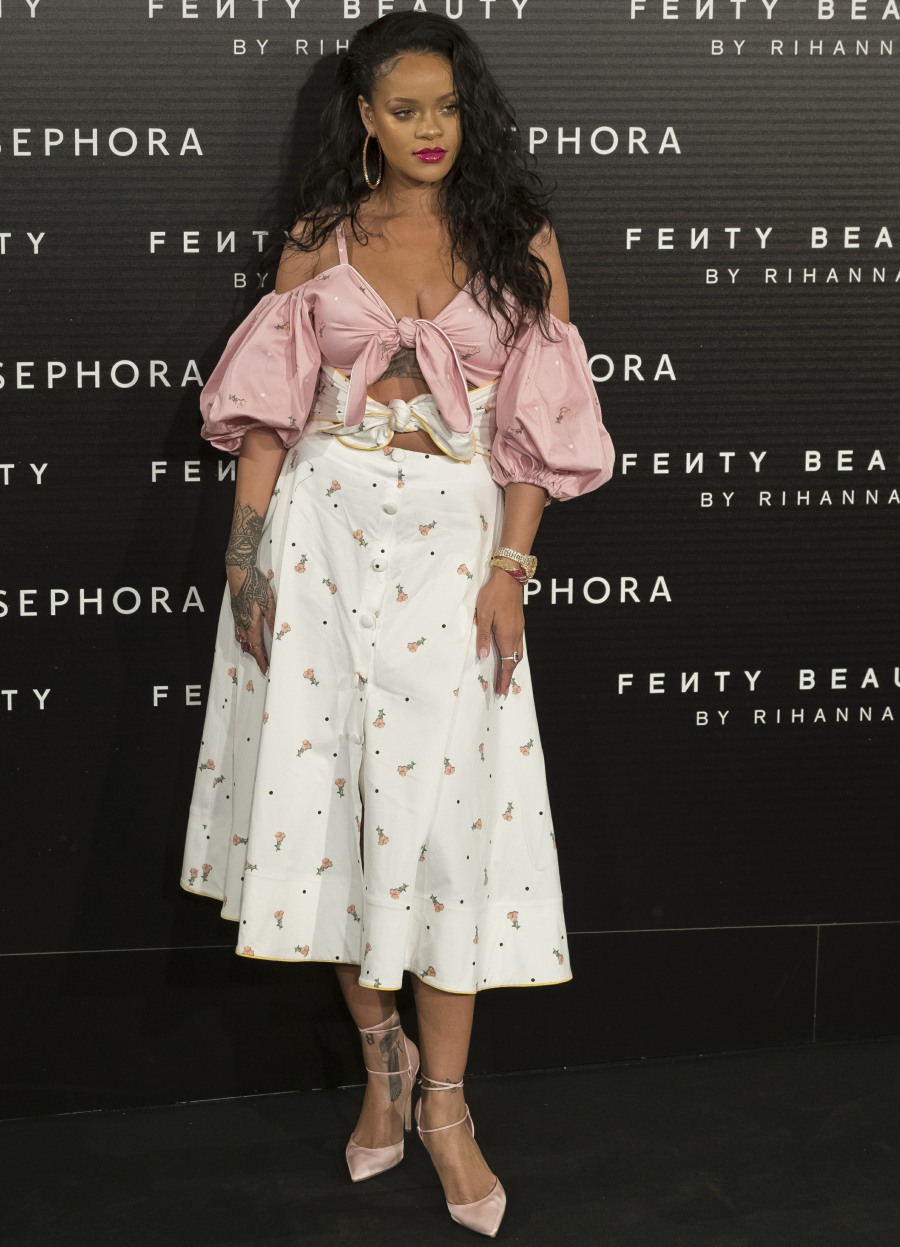 Photos courtesy of WENN.