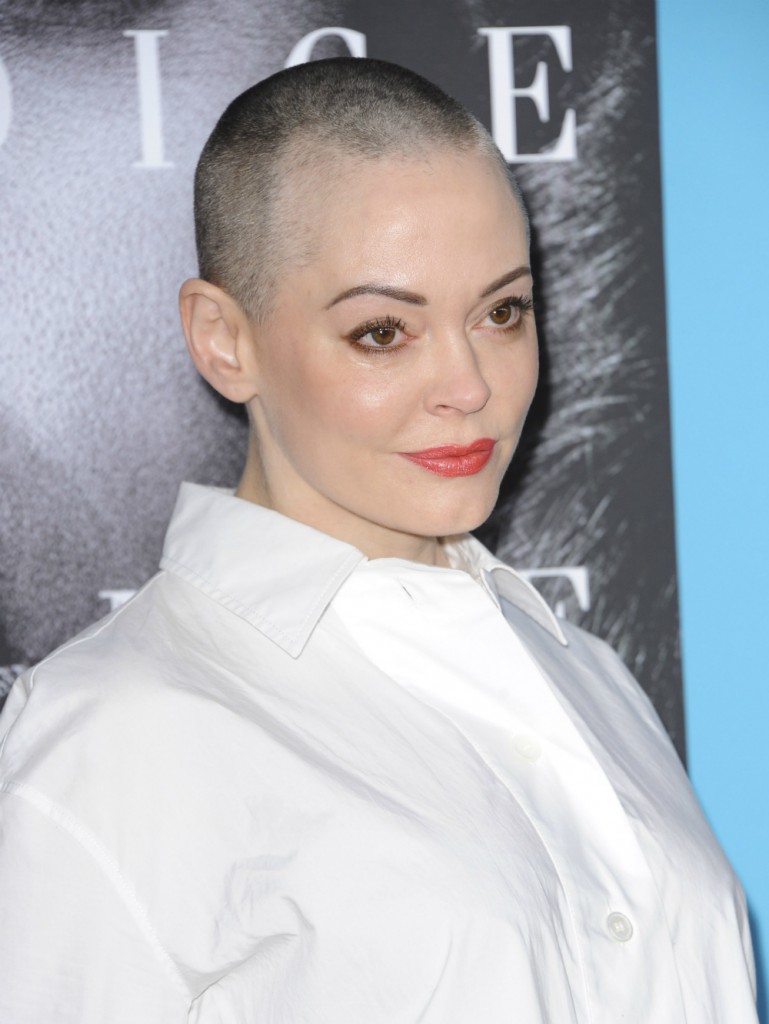 One of the most prominent victims' names at the center of the Harvey Weinstein scandal has been Rose McGowan. Last year she revealed that she'd been raped by a studio head. While many of us suspected Weinstein, we didn't know for sure. Now we know because Rose named names, not only of Weinstein but of those complicit with this awfulness. Unfortunately, that kind of effort comes at a cost. 24 hours before she was scheduled to appear to receive an honor at the Tallgrass Film Festival, Rose issued a statement that she would be canceling "all upcoming public appearances," stating that is was specifically due to the Weinstein case.
Late Wednesday night, less than 24 hours before McGowan was scheduled to receive the Ad Astra Award at the Tallgrass Film Festival in Wichita, organizers announced she had rescinded their invitation. In a statement, the organizers said the 44-year-old actress-turned director informed them she has canceled "all upcoming public appearances due to compounding factors surrounding recent revelations in the Harvey Weinstein sexual harassment case." In addition to being honored, she had also been expected to host a screening of her directorial debut, Dawn.

"While we're disappointed that Rose cannot be here with us in person, we understand that her well being is the priority. We support her and our thoughts are with her," Tallgrass Creative Director Lela Meadow-Conner said in a statement. "We'll seize this opportunity to amplify her message and celebrate all the women filmmakers with works here at the 15th annual festival."

Meadow-Conner added, "The whole world is now aware, in large part due to Rose's efforts, about the rampant sexual harassment within the entertainment industry, and so in her honor, we have pulled together a panel of women filmmakers who will be attending the festival with their films, for a frank conversation, because the message doesn't stop here." Amy Nicholson and John Wildman will host the panel, "#WokeWomen: A Candid Conversation with Tallgrass' Female Filmmakers," featuring Dorie Barton, Skye Borgman, Madeleine Cooke, Simoné Nortmann, Deborah Pearl, Devin Sanchez and Deborah Riley Williams. It will begin at 9 p.m.

In a statement released via Facebook and Twitter, Tallgrass Program Director Nick Pope commended McGowan. "Tallgrass has sought to honor Rose McGowan for three years now as we have always felt she epitomizes our motto: Stubbornly independent," he said. "We also felt that, in the process of the deserved attention her activism receives, arguably her presence as an independent film icon and genuine filmmaking talent can get lost in the mix. It was our goal to shine a light on her career and her talent and put that part of the Rose McGowan equation front and center for a very special evening. We will still honor her achievements from afar."
The fact that that statement specifies "compounding factors" on the Weinstein "sexual harassment case" makes me think that the cancellations might be on the advice of counsel. Rose has also made some glaring and offensive mistakes in her tweets about this issue. As so many have mentioned, there is no perfect victim and she must be going through so much. We can recognize Rose's missteps while applauding her bravery at speaking out. It's sad, though. She's been working to release Dawn out for a few years. I'm sorry she didn't get a chance to show it personally. I also love the response by the festival. The have an understanding of what she's dealing with and are working to promote her cause and her career, which has been forever changed by the fact that she fought back against a monster.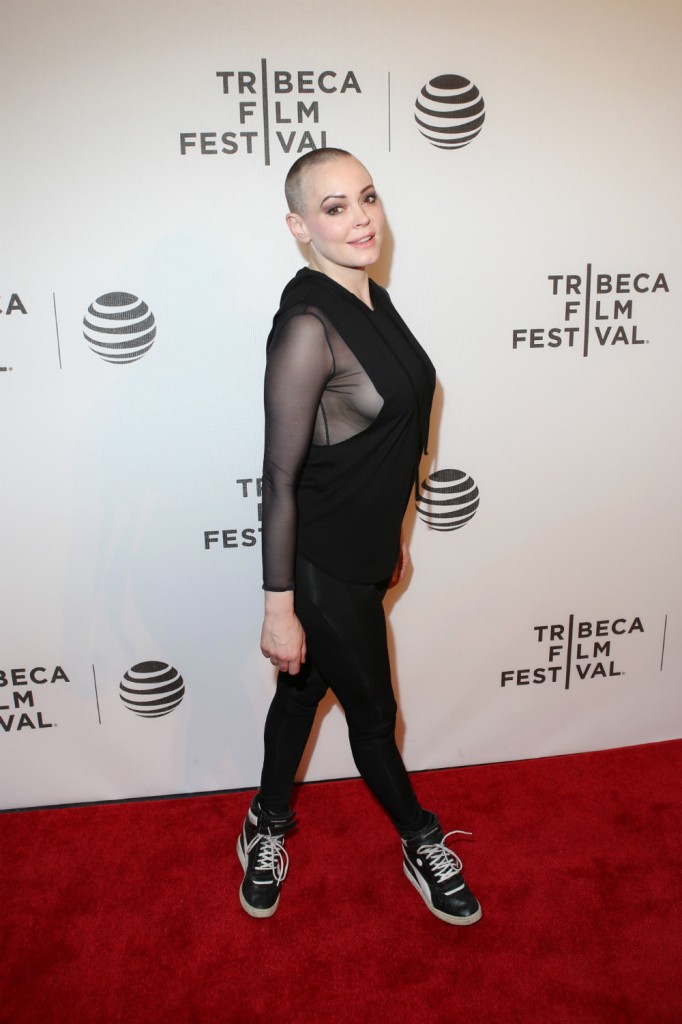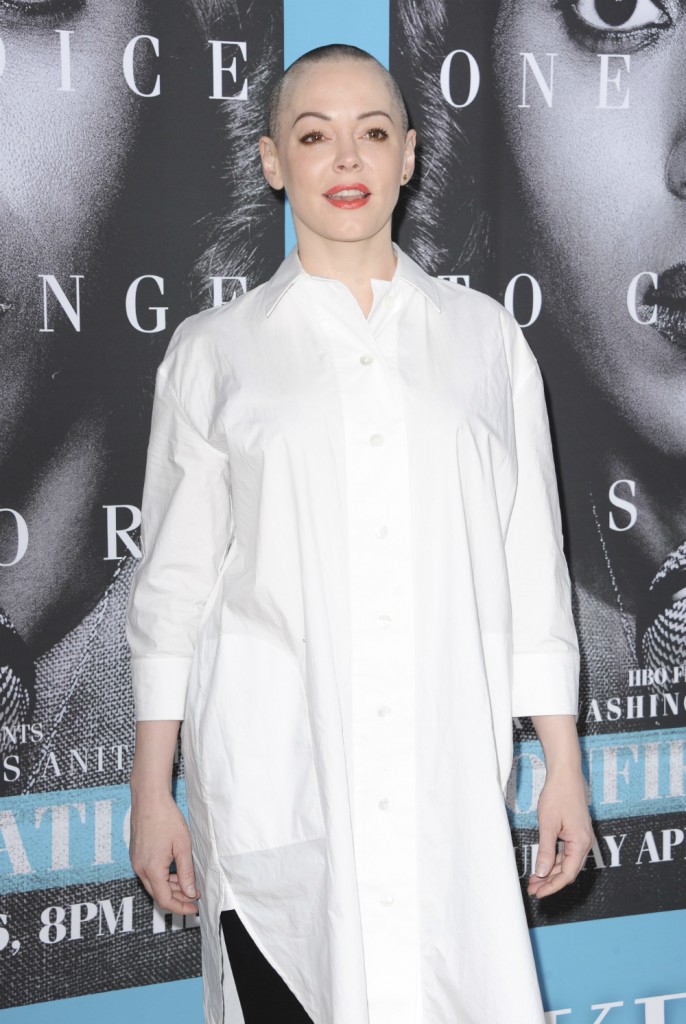 Photo credit WENN Photos, Getty Images and Instagram