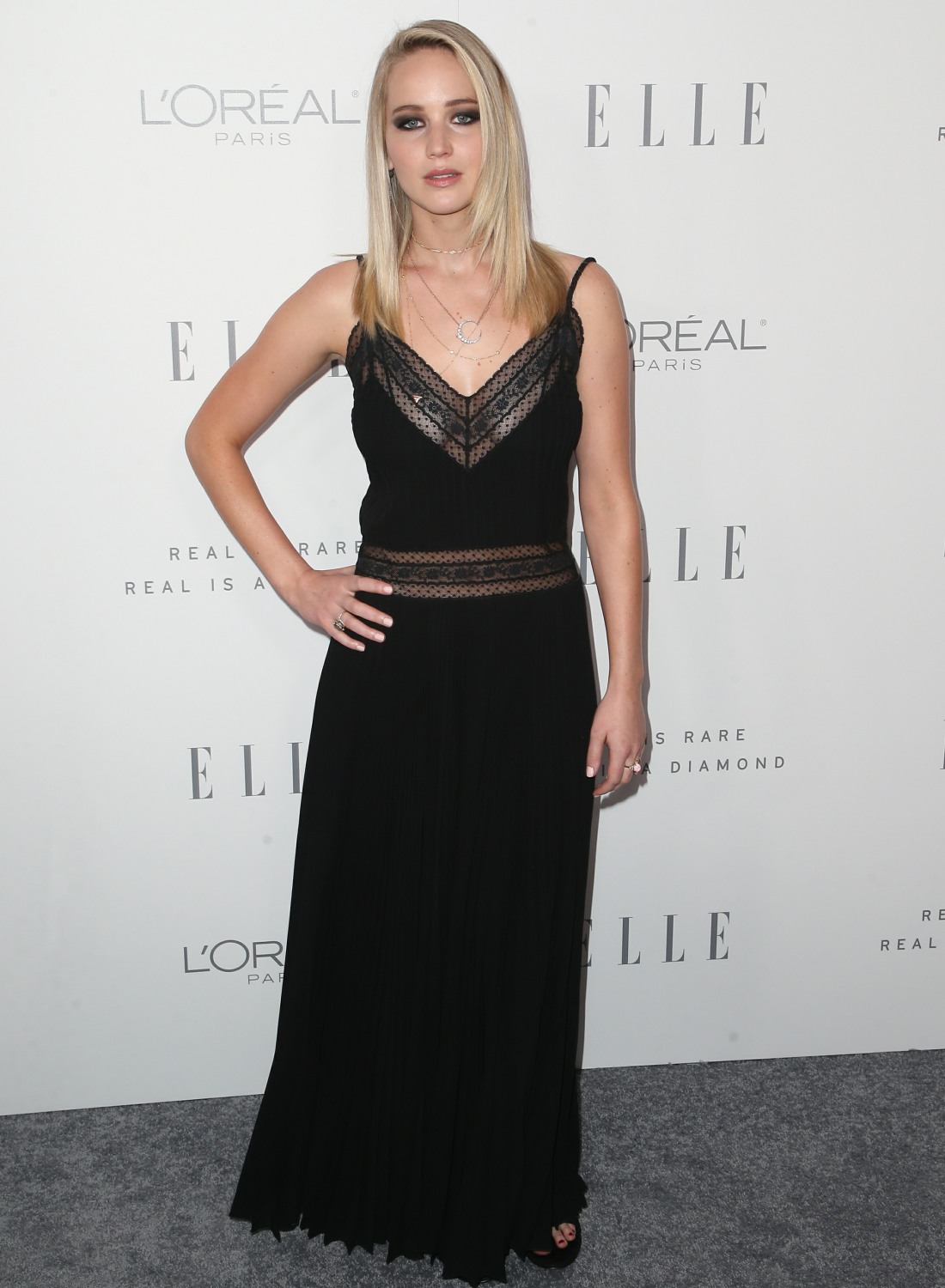 Because of the Harvey Weinstein story dominating headlines for the past two weeks, we've been unable to do some more standard coverage of monthly magazine covers and that sort of thing. The November issue of Elle is annually devoted to "Women In Hollywood," and there are multiple covers featuring (obvs) exciting women in Hollywood, and I'll cover that at some point. Last night, Elle hosted their big WIH event in LA, and because of the Weinstein stories still ripping through Hollywood, several of the women used their speeches to discuss sexual assault, harassment and generally inappropriate and gross behavior within Hollywood.
Jennifer Lawrence wore this Dior gown which is… okay. Not the best, not the worst. The styling isn't great, but I'm only saying that because I actually enjoyed her Brigitte-Bardot-esque styling during the 'mother!' promotional tour. During her speech, Jennifer Lawrence talked about the harassment and general disgusting behavior she dealt with in the early days of her career. These stories… my God.
"When I was much younger and starting out, I was told by producers of a film to lose 15 pounds in two weeks," she said, revealing another actress before her had already been fired for not losing the weight fast enough. But it did not end there, she said.

"During this time a female producer had me do a nude line-up with about five women who were much, much, thinner than me. We are stood side-by-side with only tape on covering our privates," she added. "After that degrading and humiliating line-up, the female producer told me I should use the naked photos of myself as inspiration for my diet."

Lawrence said she tried to stand up for herself and told another producer she thought the weight loss demands were not appropriate.

"He said he didn't know why everyone thought I was so fat, he thought I was 'perfectly f***able.'" The actress said she felt "trapped" by the experience. "I let myself be treated a certain way because I felt I had to for my career," she shared. "I'm still learning that I don't have to smile when a man makes me uncomfortable," she added. "Every human being should have the power to be treated with respect because they're human."
When J-Law issued her statement about Harvey Weinstein last week and said that Weinstein had never harassed her in any way, I took her at her word that she didn't believe she had been harassed, but I also noted that in my opinion, J-Law has a high tolerance for douchebaggery and inappropriate behavior. It's clear that Jennifer has been harassed, abused and victimized many times throughout the course of her career – it's just a matter of Jen being able to properly identify what is happening to her. To be fair, though, a lot of young women (across all industries) don't have the language or the experience to identify what's happening or why certain moments are abusive or inappropriate.
Here are two more ladies in black at the WIH event. Margot Robbie wore Calvin Klein and Nikki Reed wore Victoria Beckham. I cannot look at Nikki and Ian Somerhalder anymore without thinking that their relationship is so unhealthy.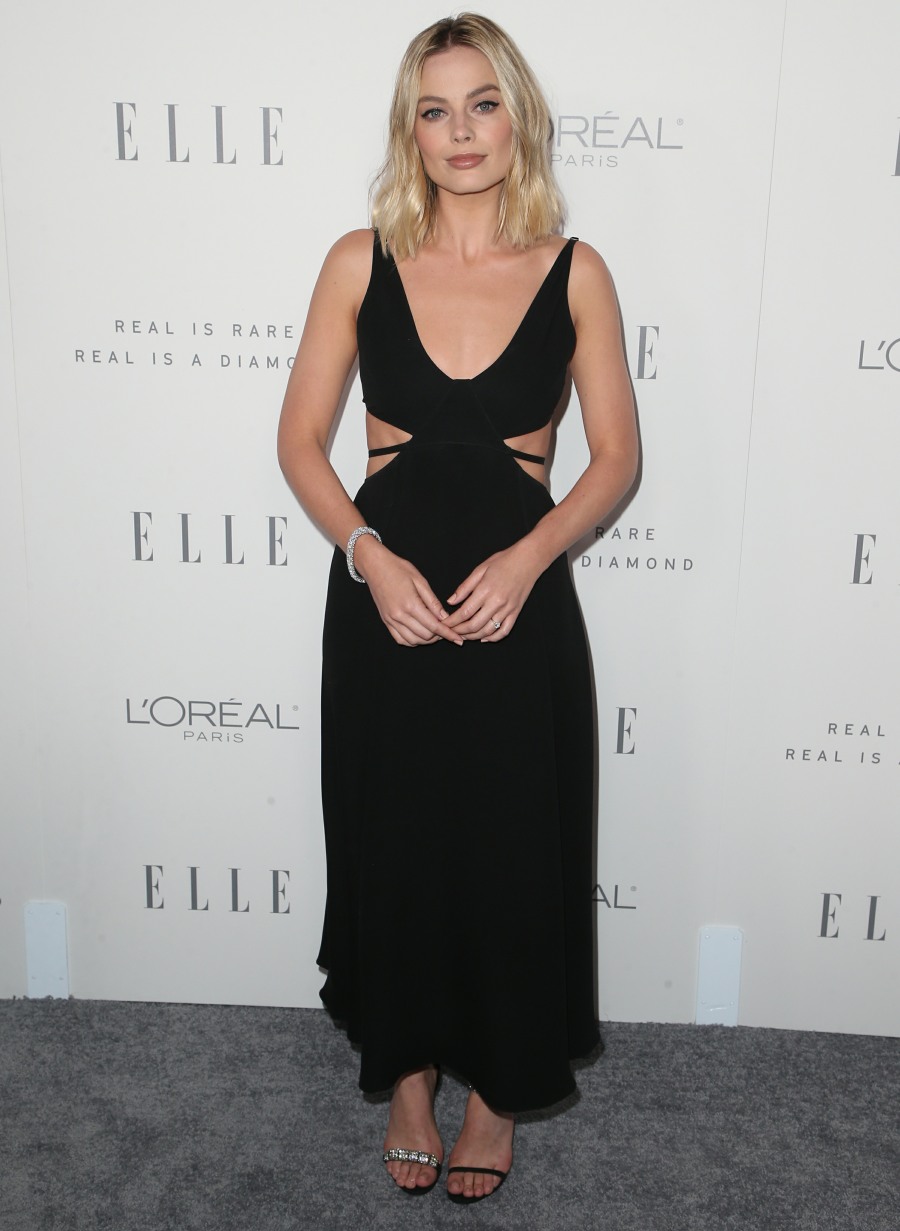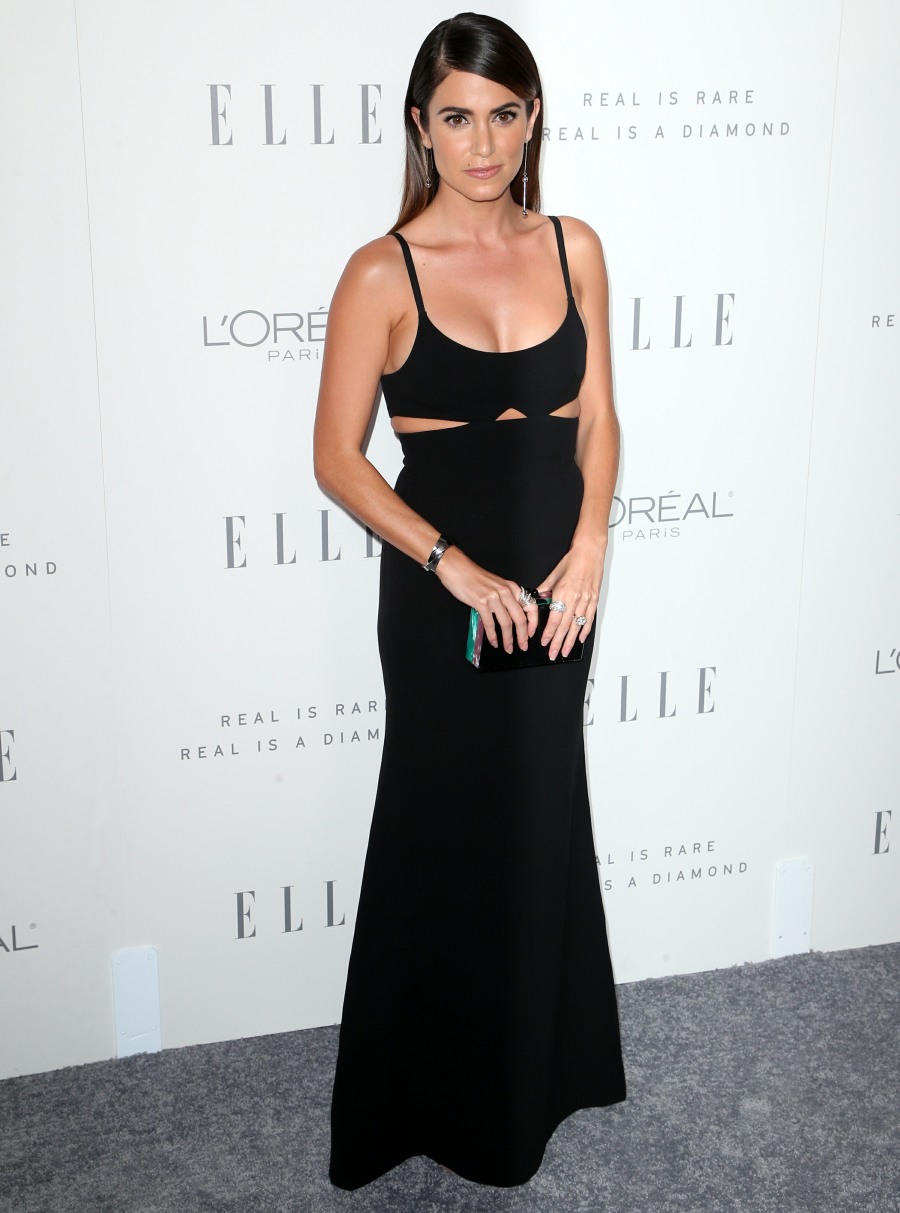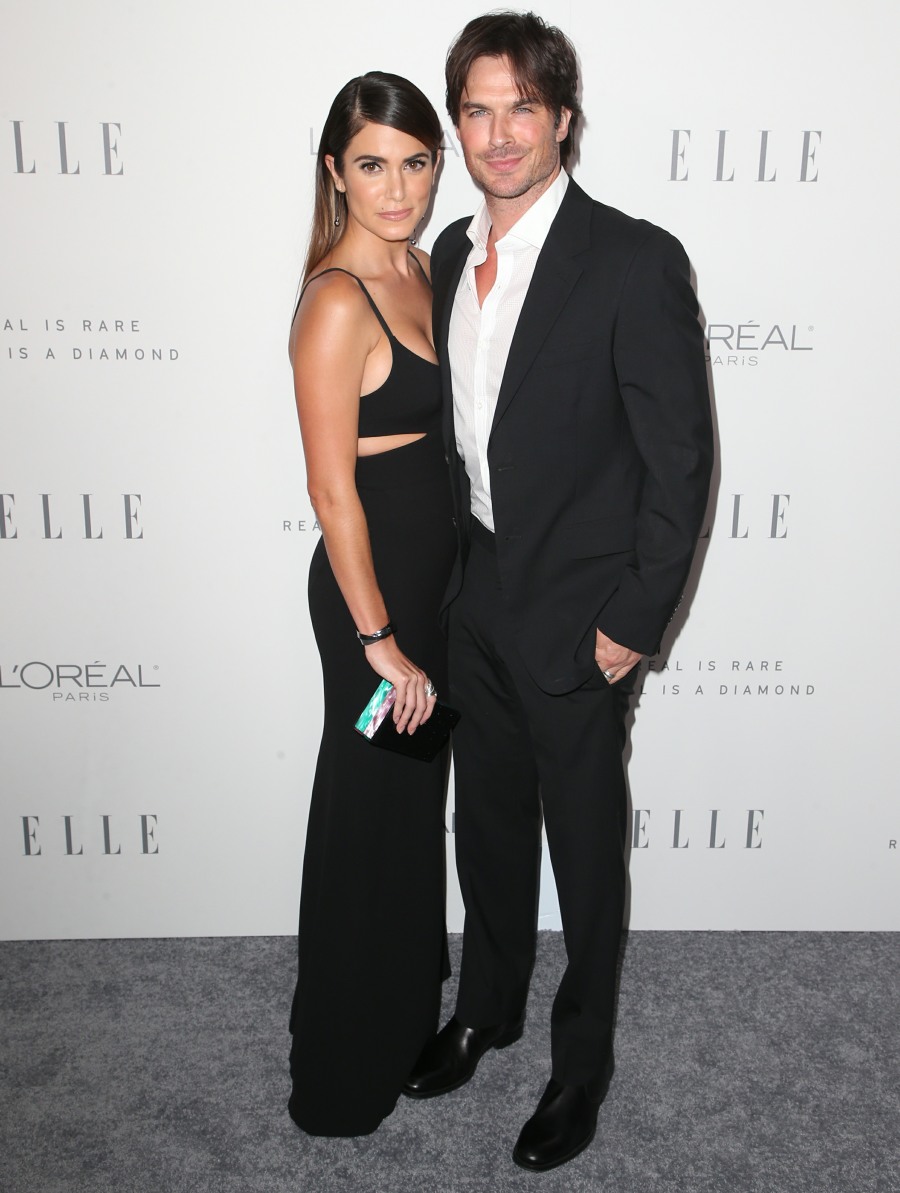 Photos courtesy of WENN.