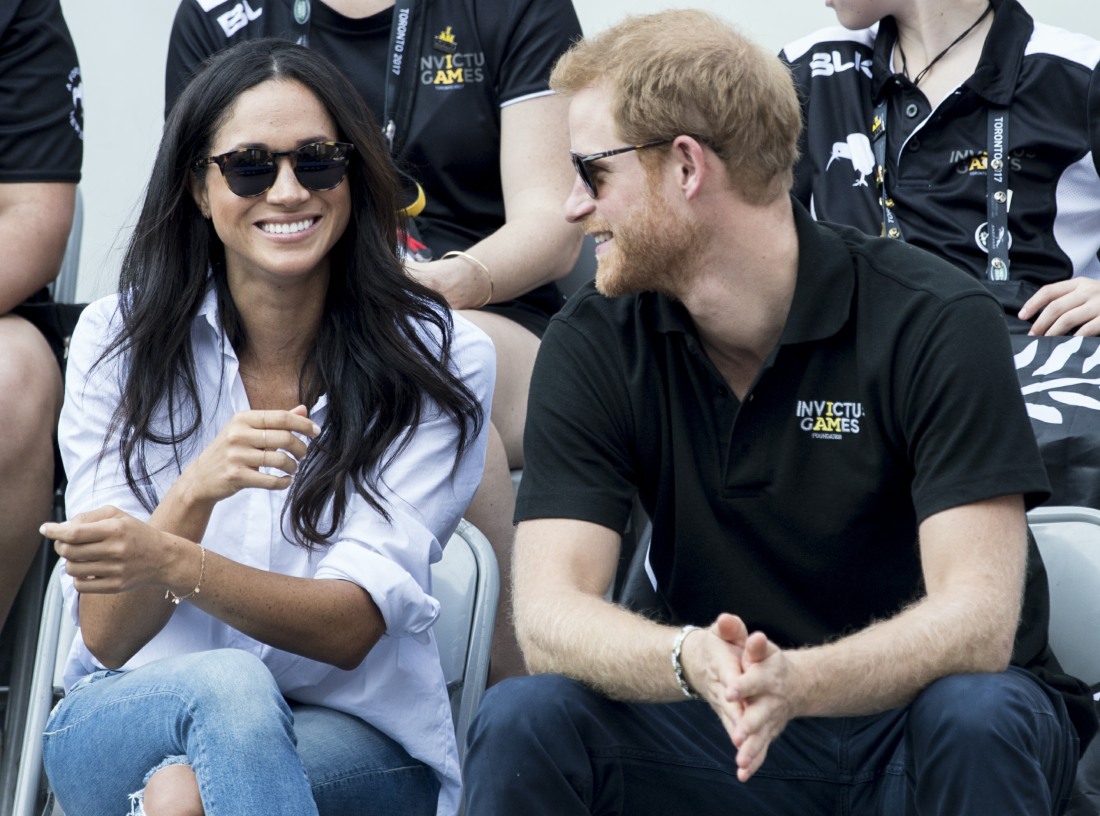 There are a bunch of new stories about Prince Harry and Meghan Markle, but there's not a lot of new information. As I keep saying, every media outlet is going to beat this to death long before we even get a chance to be legitimately excited about an American princess. So, let me get to these new stories – remember how the Daily Mail reported that Meghan was invited to "tea" with the Queen? The tea-date happened a few weeks ago, and Meg apparently flew in and out of London without anyone knowing. The Daily Beast's royal guy has a story about the Queen's tea traditions, and what it means that the Queen invited Meghan to tea – go here to read the piece. Apparently, being invited to the Queen's tea is a big f–king deal. The Queen's guests are most frequently Laura Chatto, Princess Eugenie and Princess Beatrice, her favorite young relatives. Left unsaid is whether or not the Duchess of Cambridge has EVER been invited for tea. Meanwhile, the Daily Mail has a new story about royal aides being given instructions to start planning for a wedding:
Prince Harry's aides have been told to start planning for a Royal Wedding, The Mail on Sunday can reveal. Senior members of the Royal Family are understood to have been asked to look at their diaries to shortlist a series of suitable weekends next year – the clearest sign yet that an engagement announcement is imminent. The news comes days after Harry and his girlfriend Meghan Markle held a private meeting with the Queen, seen by insiders as a sign that Her Majesty has given the union her blessing.

It is unlikely there would be any official announcement until after the celebrations for the Queen's 70th wedding anniversary on November 20. It may be significant, too, that the Palace chose to release news of the Duchess of Cambridge's April due date comparatively early. A wedding is believed to be out of the question until Prince William and Kate's third child is born.

One important consideration both for courtiers and the Church of England is Meghan's status as a divorcee. Under Church rules, she would be unable to have a religious wedding and, although it could take place in church, a ceremony would be a blessing instead, with a civil marriage taking place separately. This could lead to the choice of a comparatively low-profile venue, such as the Royal Military Chapel at Wellington Barracks at St James's Park.

Meghan is currently in Toronto filming scenes for her legal drama Suits, and work will not finish on the series until the middle of November. Sources in her circle believe she will then move into Kensington Palace, where Harry occupies the two-bedroom Nottingham Cottage. Meghan is believed to have told studio bosses that she will not return for another series of Suits next year, reportedly telling friends she was 'happy to make this career sacrifice' in order to concentrate on her charity work and her new life as a senior Royal.

Meghan, who made her first official public appearance alongside Harry at the Invictus Games in Toronto, is also planning to travel to India for the charity World Vision, of which she is a patron. Palace aides have already been advising Meghan's mother, Doria Ragland, a 60-year-old yoga instructor and therapist who lives in Los Angeles – a sign of how seriously the relationship is being taken in Royal circles.
I dislike how heavy-handed royal "sources" are being about the limitations on the schedule, like it would be completely impossible for Harry and Meg to announce their engagement before such-and-such, or to marry before this or that. Why wouldn't Harry and Meghan get married before Kate gave birth? Who gives a damn? It's Kate's third child – surely Kate doesn't expect all of Great Britain to stop for weeks on end as she nears the end of her third pregnancy?
Katie Nicholl – best known as Kate's hagiographer – even emphasized that point too, in a recent Vanity Fair article. Nicholl wrote that "According to one source in the know, the months of June and July have been earmarked for Harry and Meghan to wed" because, the source says, "William and Kate are expecting their third baby mid April, and Harry won't want to overshadow the birth of another prince or princess, and, of course, the Duchess will need some time to recover before she is at such a high-profile event. The most likely date is early summer 2018…" Who plans their wedding date around their sister-in-law's due date for her THIRD child? No, really? If Kate has a problem with attending the wedding, just shrug and say "oh well, that's when we're getting married. We'll save you a slice of cake."
And finally, enjoy this article in The Independent, about how Meghan could actually be "the new Diana" everyone has been waiting for. Meghan is the one who is "a breath of fresh air," and she's "not a blank canvas on to which royals can project an image, but already has a clear idea of who she is and what she wants to achieve. You haven't seen anyone like this since Diana."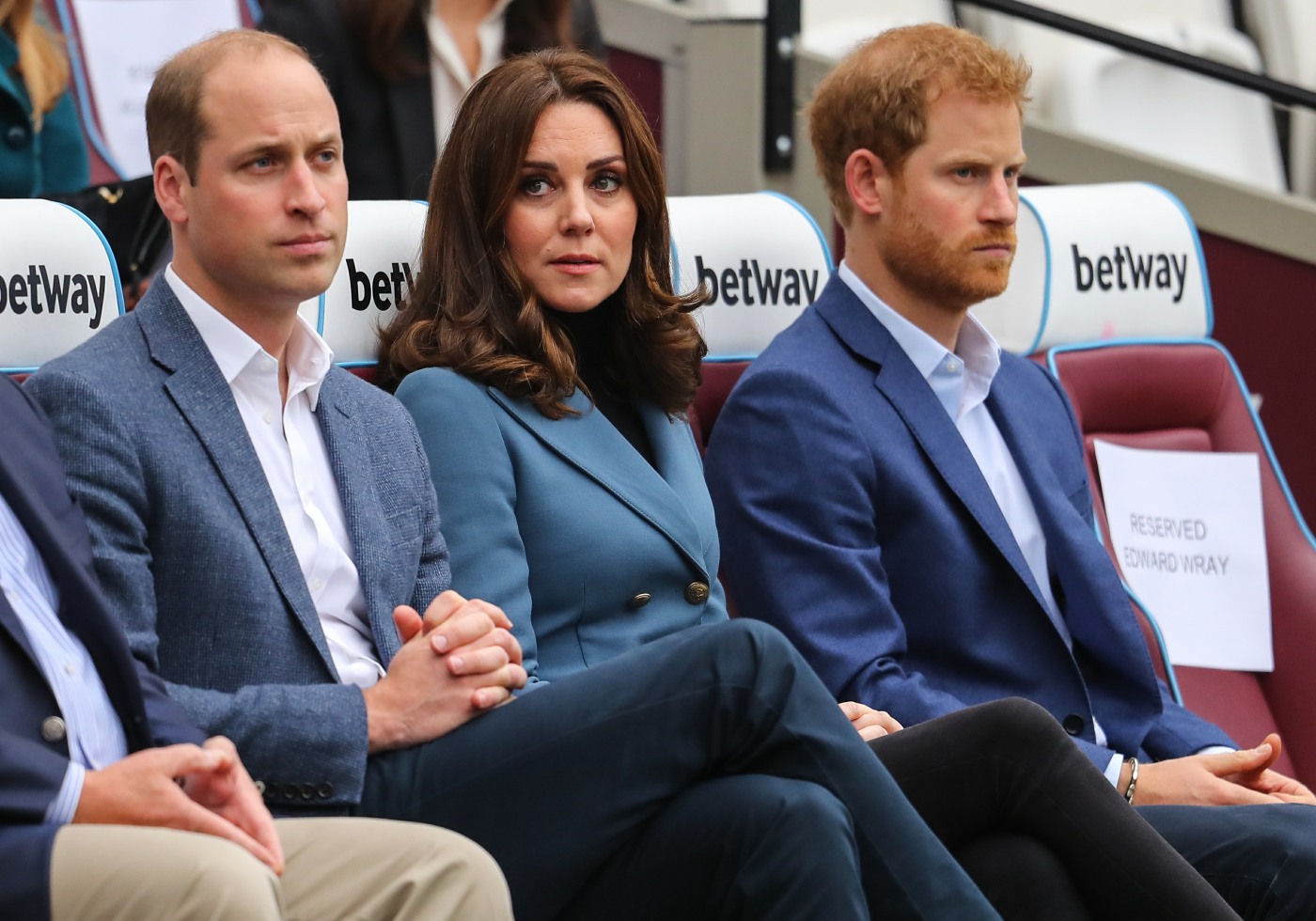 Photos courtesy of WENN.