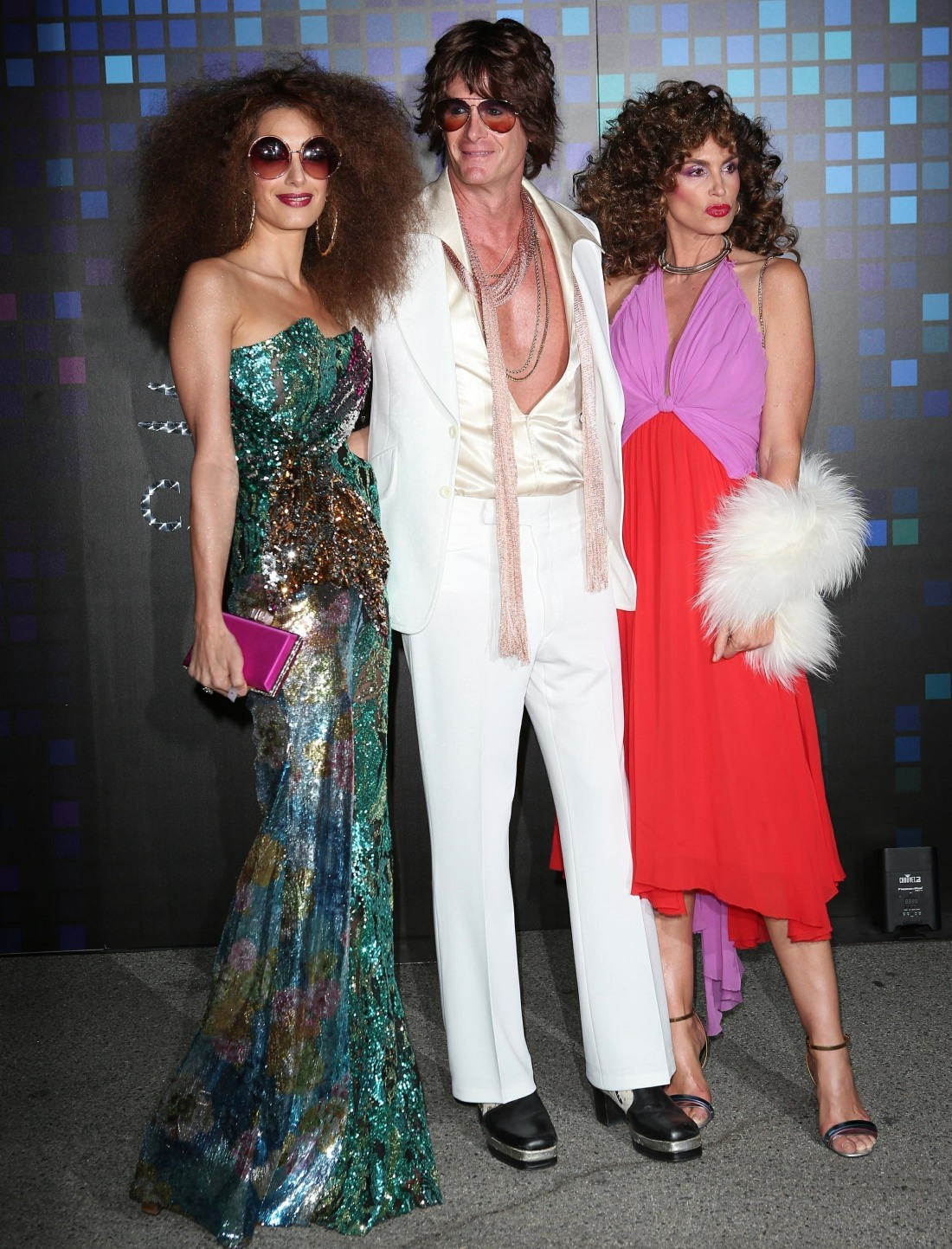 George Clooney and Rande Gerber have made the "Casamigos Halloween Party" into a thing in recent years, and this year's Halloween party had a theme: 1970s costumes. I'm into that, actually. Call me old-fashioned, but people really do need themes for Halloween parties, and "1970s" is just broad enough to bring out some great costumes (and no one will be accused of cultural appropriation or racism).
While there are no photos of George at the party, George's wife Amal did come out. I would have thought that Amal would be too sophisticated for a theme-costume party, but she totally rocked it. I think Amal was the best costume at the party, actually. The big wig, the sparkly jumpsuit, the sunglasses… she looks like she literally came to this party from Studio 54. Amal happily posed with Saturday Night Fever-looking Rande Gerber and Cindy Crawford. Cindy nailed the theme too, only she's also giving me Greased Lightning vibes.
Meanwhile, speaking of Amal, the Daily Mail recently reported that Amal's well-connected friends in Britain are trying to get her "elevated to the House of Lords." As in, the barrister community wants Amal to become a Baroness. Anything can happen, honestly.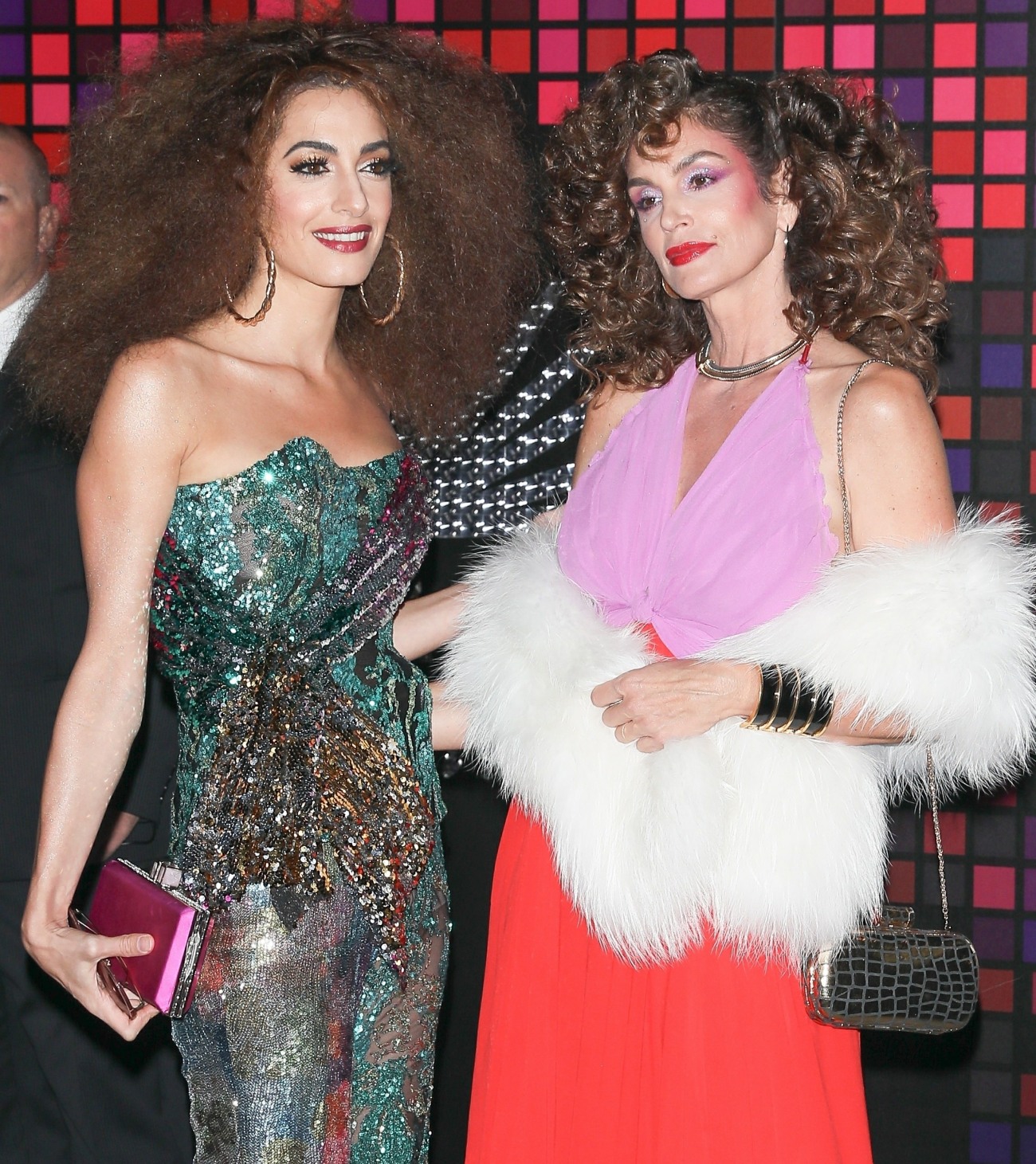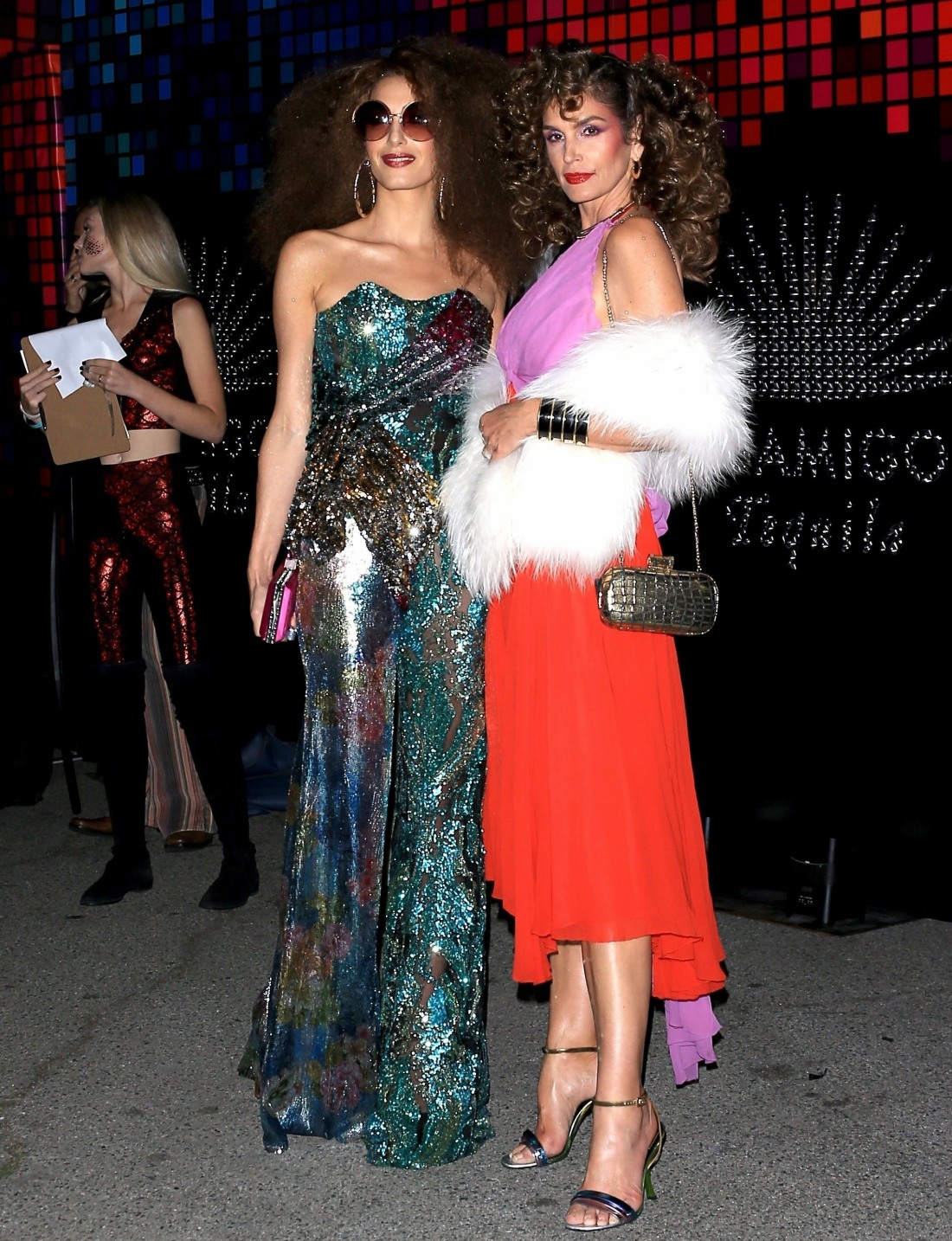 Photos courtesy of Backgrid.