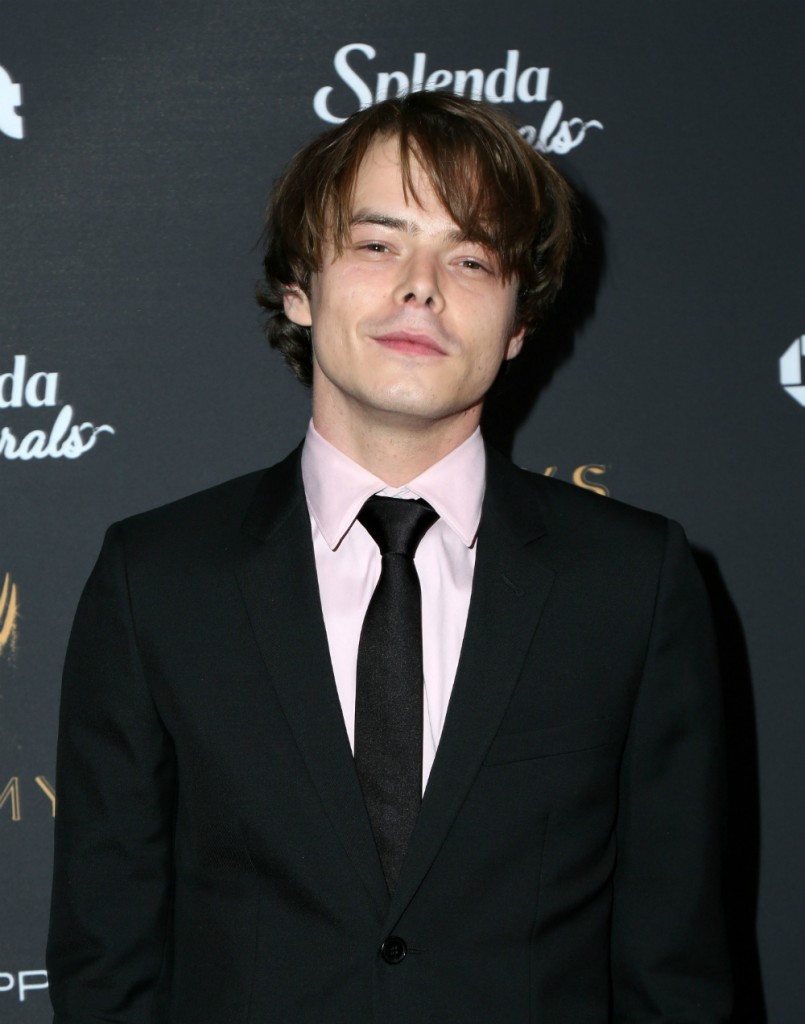 Thursday night was the big premiere for the highly anticipated season two of Stranger Things. Most of the show's stars were there. One exception, though, was Charlie Heaton who plays Jonathon Byers. The thing is, Charlie, who lives in London, was supposed to be there but he was turned around at LAX and sent back to London when some drug-sniffing pups detected cocaine on his possessions. Ah man, Jonathon! This is why we can't have nice things.
Stranger Things star Charlie Heaton was allegedly caught with cocaine at an airport in Los Angeles on Saturday, October 21, according to multiple reports.

The Sun reports that the 23-year-old actor flew from London to the U.S. for the hit Netflix sci-fi series' season 2 premiere, which was held in L.A. on Thursday, October 26. He was allegedly caught with the drug by sniffer dogs and denied entry by U.S. border officials.

According to TMZ, Heaton was not arrested, though he was deported back to London.
The Sun reported that the cocaine was found on Charlie's "personal things." They are also reporting that the trace bit of powder found was confirmed to be cocaine. However, there wasn't enough to arrest him, which is why he was denied entry but no charges will be filed. Celebrity border drug offenses seem to be trending lately. Recently both Melissa Etheridge and Todd Rundgren were arrested in North Dakota at the Canadian border for marijuana. I was wondering if, because there were no charges, could Charlie have washed his stuff and come back in time for the premiere? It probably would have been dicey at customs and likely the show didn't want to press surrounding the incident? I'm curious what Charlie's rumored girlfriend and co-star, Natalie Dryer, thinks of this. Obviously the biggest bummer of this story is that Charlie might be doing coke. Since this is all the information we have, I want to make up some scenario in which this isn't Charlie's but I'm sure it is. I don't get too ruffled by marijuana possession but cocaine? Come on, man – let this be a wake up call. Please.
If you were on any form of social media since Friday, your feed was likely populated by comments about Stranger Things. Most of my Twitter folks seemed generally enthused by the new season and critics generally agree. Vox has their thoughts on the show, both with spoilers and without, if you want to hear them. I am as yet undecided. As I said, I love the cast so I might give season two a shot to watch them but as yet, I haven't been motivated to go back in. What did you guys think?
A few premiere pics minus Charlie: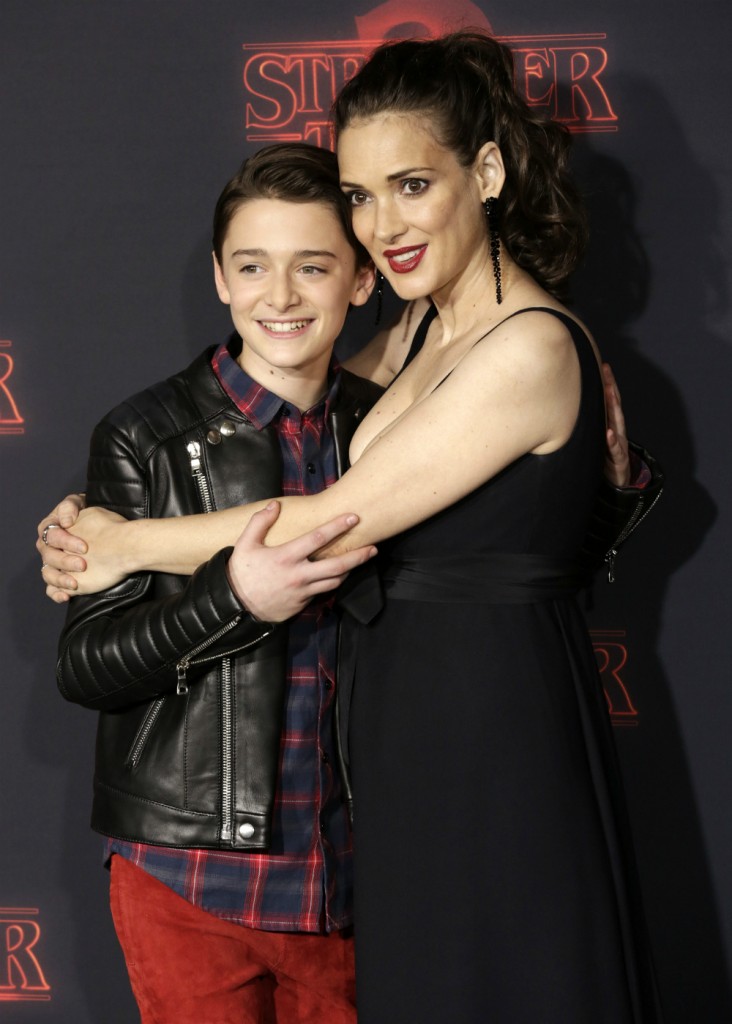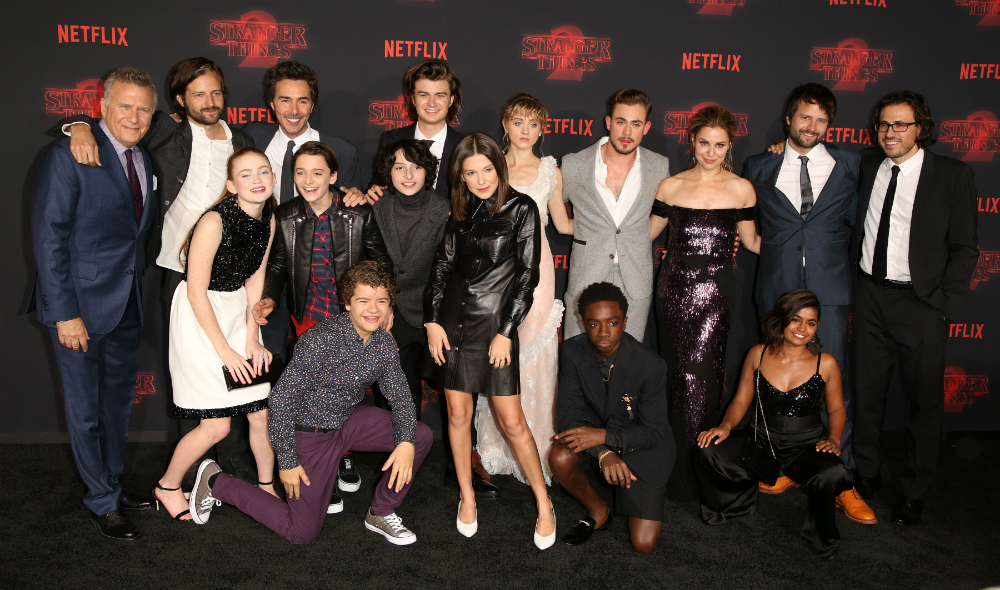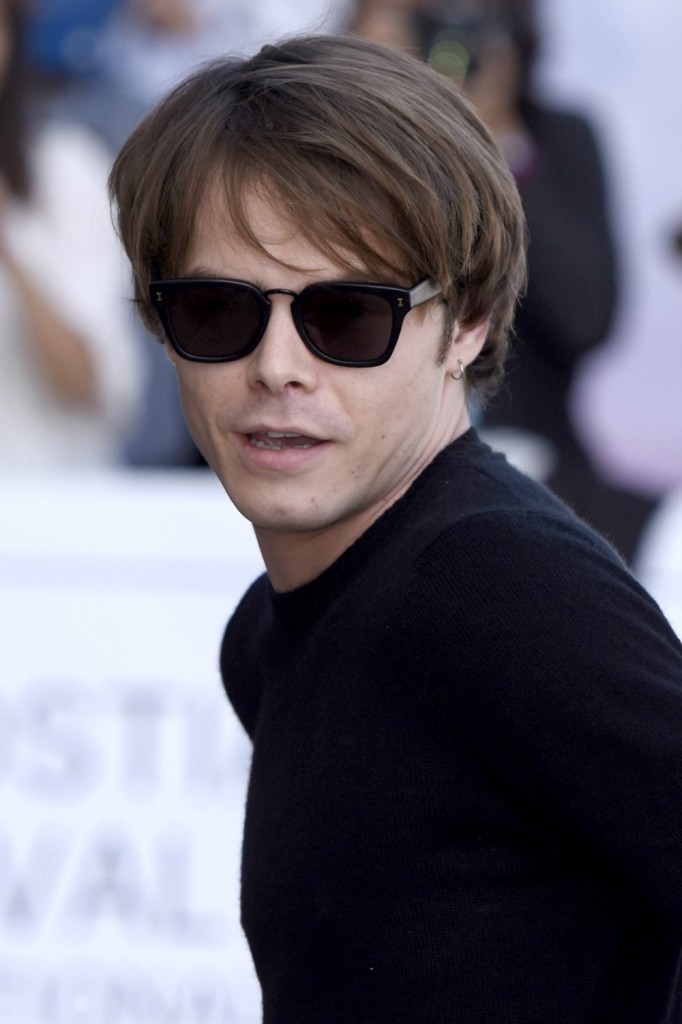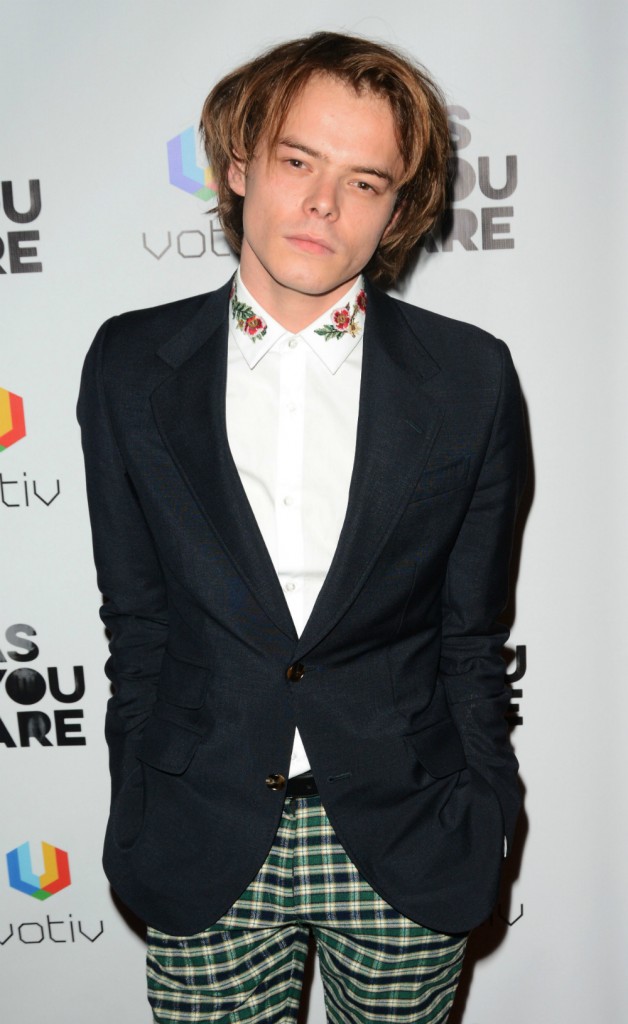 WENN Photos