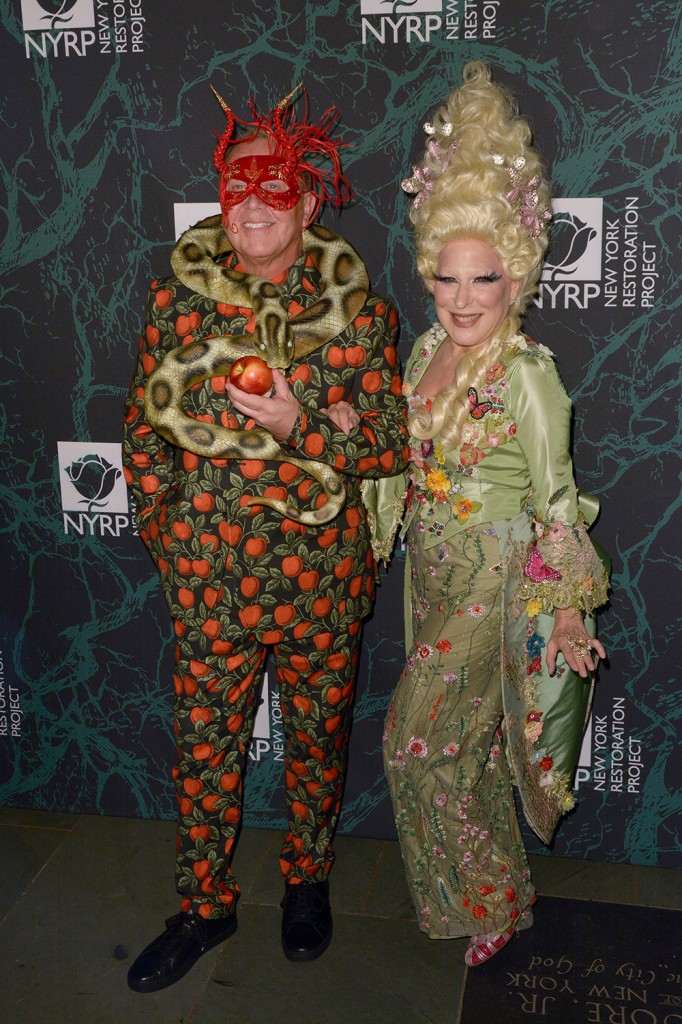 It's really not Halloween without an appearance by the Queen of Halloween, Bette Midler, and, once again, she does not disappoint. The 71-year-old legend threw her annual Hulaween benefit on Monday night at the Cathedral of Saint John the Divine in New York City. The event is a benefit for the New York Restoration Project, Bette's non-profit. Since 1995 the organization has helped make New York more beautiful by enhancing the city's green spaces with trees, restored parks and renovated gardens.
Bette dazzled in the red carpet in a blonde, Marie Antoniette-inspired wig. In keeping with the spirit of her charity she wore a sparkly green jumpsuit adorned with flowers and butterflies. I know, it's not as awesome as last year's outfit, where she resurrected her Hocus Pocus character, Winnie Sanderson, but she still looks amazing.
Speaking of Hocus Pocus, Bette was asked by PEOPLE on the event's red carpet about the proposed reboot of her cult classic 1993 film and she asserted, "I know it's cheap. It's going to be cheap!" And, as for who could possibly fill her shoes for her iconic role, she said, "I'm not sure what they're going to do with my character. My character is very, very broad and I don't know who they're going to find to play that." Preach, Bette.
Bette hosted a gaggle of celebrities at Hulaween, including fellow Broadway baby Bernadette Peters, who will be taking over Bette's role in Hello, Dolly! in January. The ageless Ms. Peters, who is 69-years-old on paper, looked fabulous (as always) in a billowy black gown, with a subtle floral print. Designer Michael Kors (ugh) wore an Adam and Eve-inspired ensemble. Comedienne Judy Gold channeled Battle of the Sexes tennis player Bobby Riggs and Anna Camp and Skylar Astin dressed as Wayne and Garth from Wayne's World.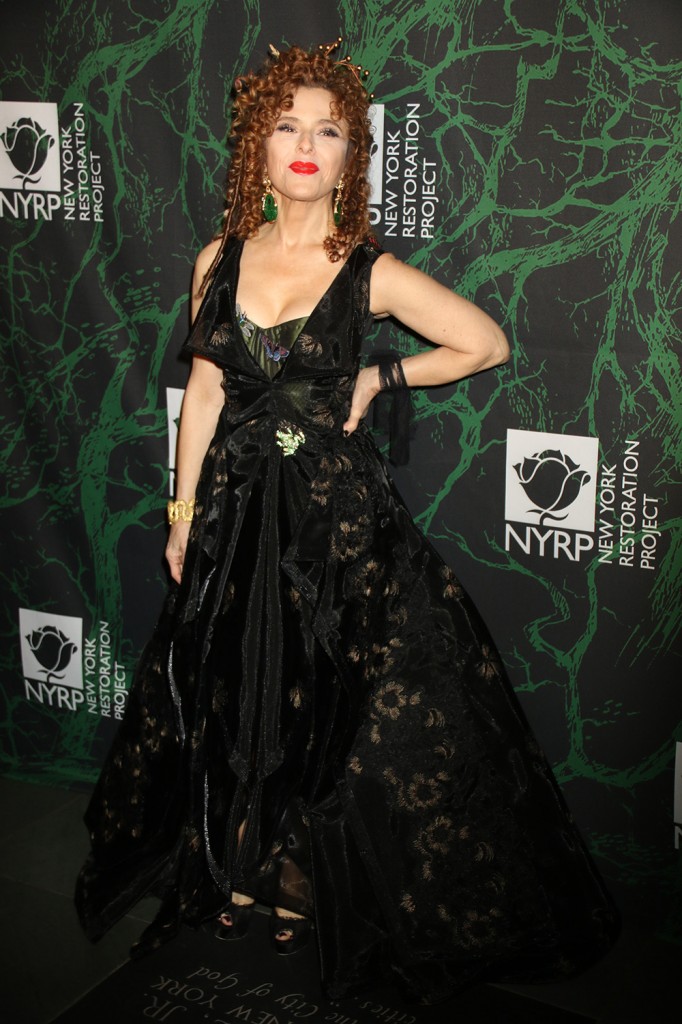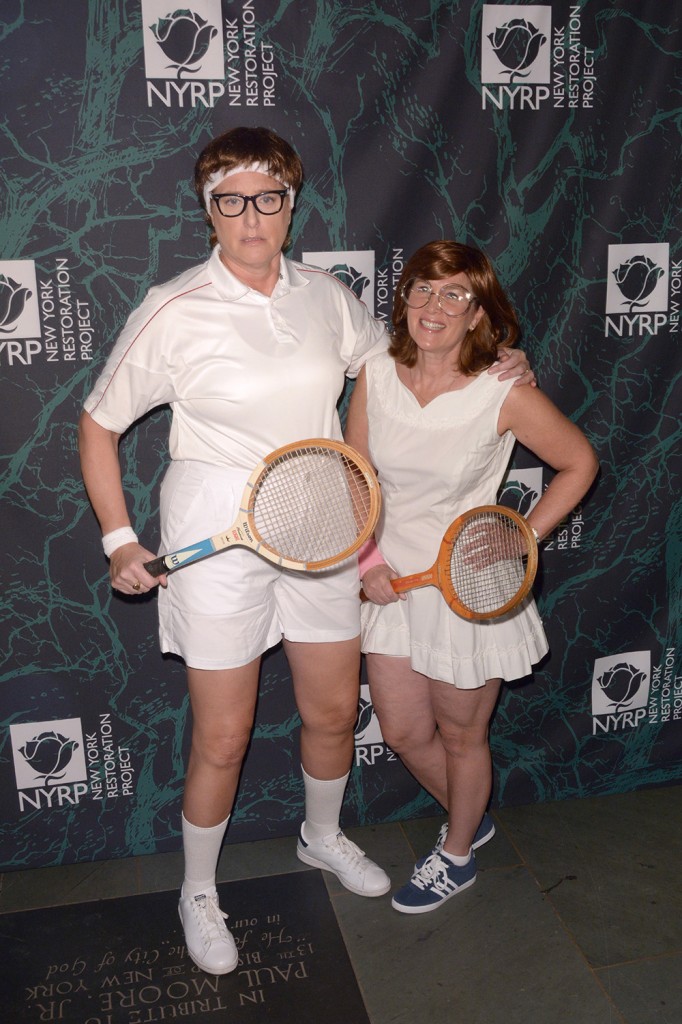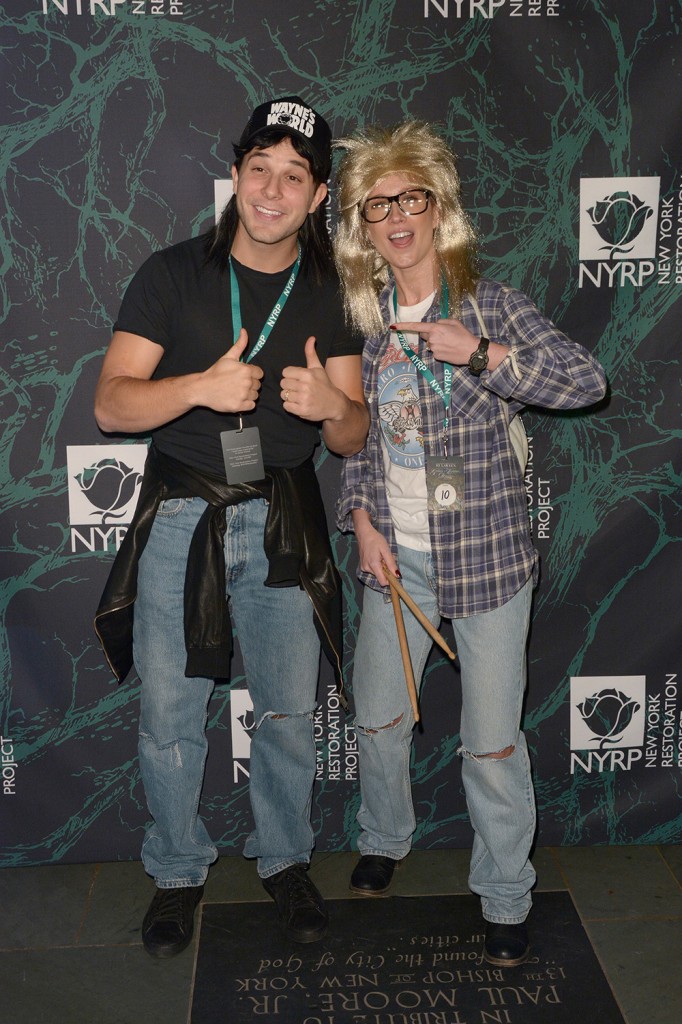 Bette's daughter, the lovely (and look-a-like) Sophie Von Haselberg also kept with the floral theme, rocking a nude-toned jumpsuit bedecked with flowers. God, they are so flipping cute.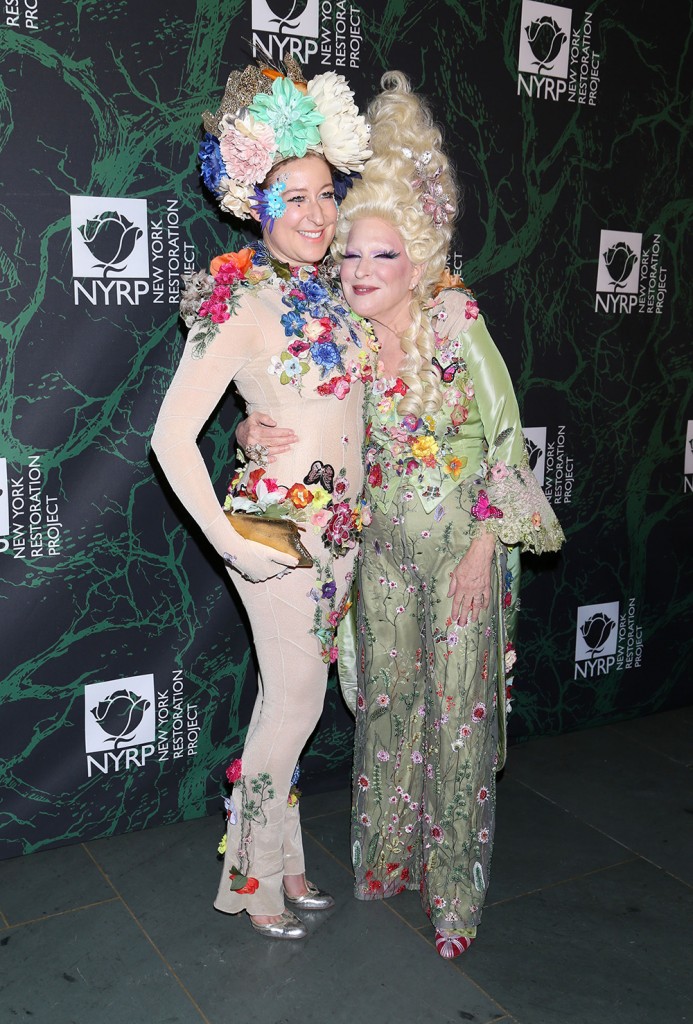 Also in attendance was the radiant Dita Von Teese, paying tribute to Old Hollywood glam in a black velvet dress. This is a lot more clothes than many of us are accustomed to seeing on Dita and sadly, her scheduled performance during the event was cancelled. Dita told Variety on the red carpet that, "I'm not performing anymore. The church banned me….Reverend Andrew M. L. Dietsche pulled the plug and said, 'No…there is no burlesque performance in a church.'" The ban did nothing to dampen Dita's enthusiasm about the event however, as she added, "I have performed in a lot of churches all over the world, but they are all venues and this is a real church, so I can see their point."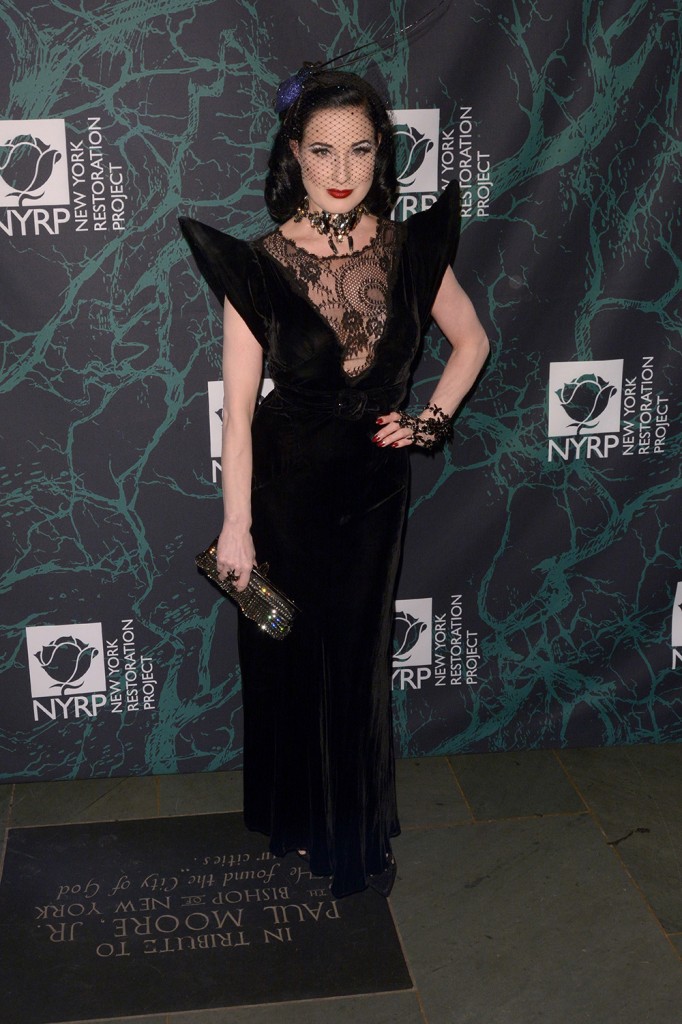 This event looks like so much fun. How can I get an invite for next year? I have a closet full of costumes ready to go, so please, Bette?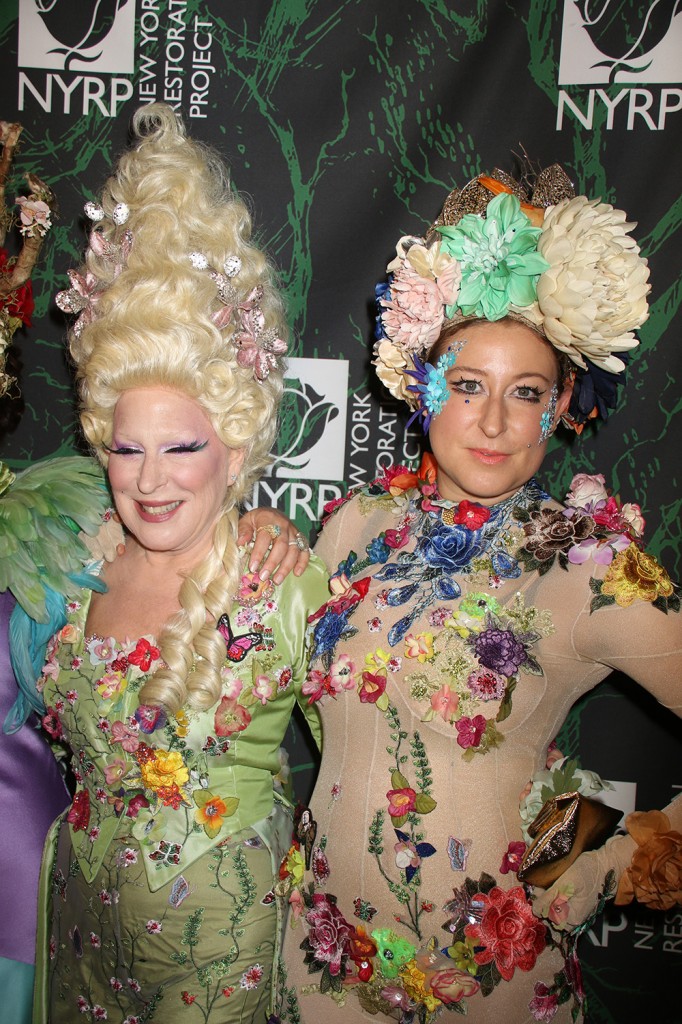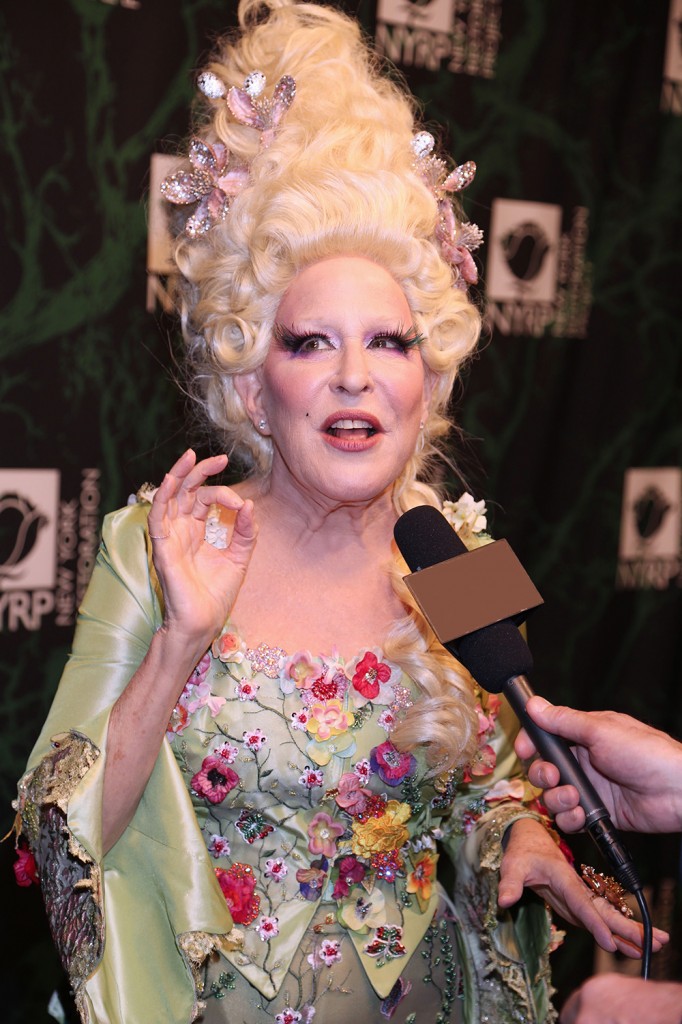 Photos: Getty Images, WENN.com