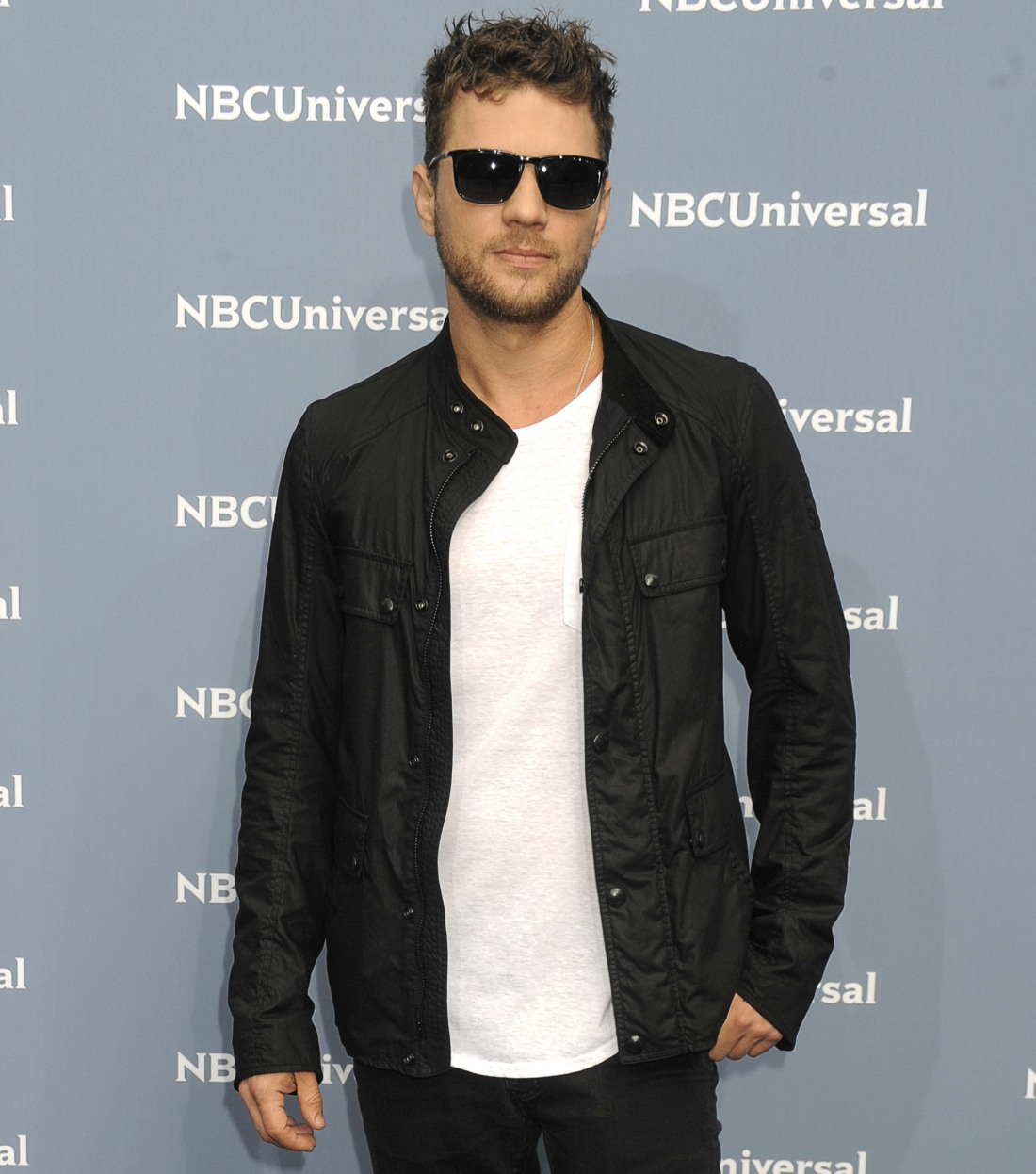 The last time we checked in on Ryan Phillippe, he was threatening to countersue his ex-girlfriend Elsie Hewitt after Hewitt sued him for allegedly assaulting her in his home earlier this year. I don't know what's going on with that, but I suspect we'll be hearing more about it in the months to come. Elsie is only 21 years old – Ryan is 43. Ryan has always liked younger women, and he seems to adhere to The Leo DiCaprio Method – as soon as a lady turns 25, she's no longer girlfriend material. So is it wrong that my first thought when encountering this story was "wait, isn't Demi Lovato 'too old' for him?" Demi Lovato is 25 years old. And Ryan was seen leaving her house "in the wee hours" this past Saturday.
Here we go again?! Ryan Phillippe was spotted leaving ex Demi Lovato's house in the wee hours of Saturday, Oct. 29 — not long after the "Sorry Not Sorry" singer threw a Halloween party. According to the Daily Mail, Ryan, 43, arrived around midnight, once all of Demi's guests left. The outlet reports that the hunky actor eventually snuck out of the 25-year-old pop star's pad at around 5 am, and then walked alone to his Cadillac as he smoked a vaporizer. As Lovatics are well aware, Demi and Ryan quietly dated in 2011, just one year after the Disney Channel alum broke up with Joe Jonas.

Though she and Ryan — who shares daughter, Ava, 18, and son Deacon, 14, with ex-wife Reese Witherspoon, and daughter Kai, 6, with ex Alexis Knapp — may be rekindling their romance, Demi admitted in her new documentary Simply Complicated that no guy will ever compare to Wilmer Valderrama, whom she dated for six years.

"When I turned 18 we started dating," she said in the film. "I think it was love at first sight, we connected on a level that I've never connected with anybody before. He was just my rock, my everything. I'm pretty sure that I'm not going to meet anybody that compares to him, but I'm trying to keep an open heart and open mind when it comes to that."

Demi has been single since May, when she called it quits with MMA fighter Guilherme "Bomba" Vasconcelos. "It wasn't a dramatic split. Bomba is a good guy, but the relationship just ran its course," a source previously told People of the couple, who were first linked together in July 2016.

When it comes to her love life, Demi said in Simply Complicated that she is open to finding love with either sex. "I am open to human connection," she said, adding that she's "always felt" physically attracted and emotionally connected to both men and women.
I wish Demi would just find a nice girl to date! As In Touch says, she's open to dating men and women, and clearly, she has such terrible taste in men, my God. Her picker is broken when it comes to men. Maybe her picker would be better with women? And no, I didn't remember that Demi had a thing with Ryan in 2011. She was what…? 19 years old back then. STOP IT DEMI DON'T DO THIS. I'm all for a lady getting her rocks off and then sending the guy home before breakfast. But surely Demi could find a better hookup than Ryan?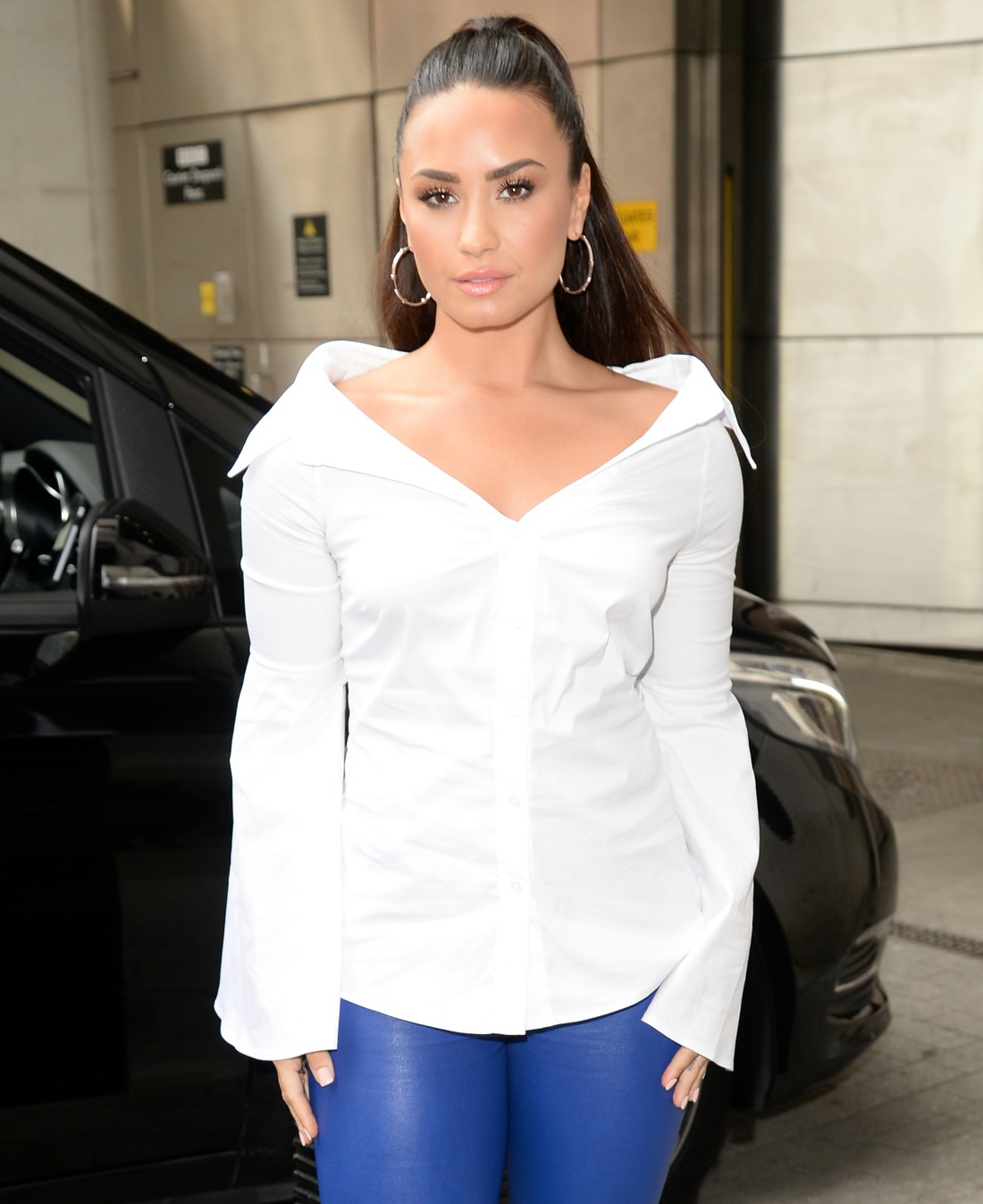 Photos courtesy of WENN.