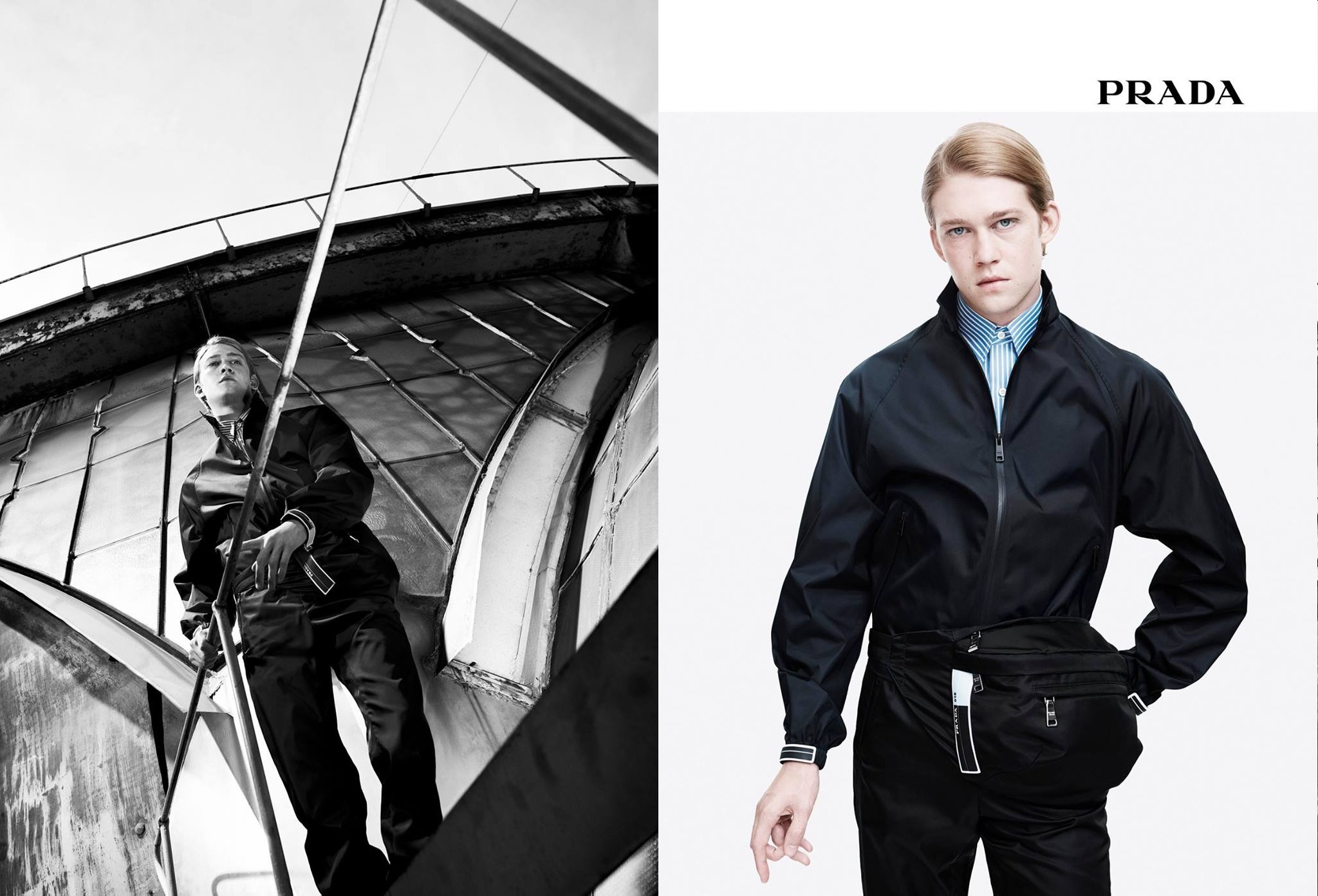 Once The Great Tiddlebanging of 2016 really got going, there were two extra-special photoshoots involving Tom Hiddleston. One was the now-infamous "paper knickers" W Magazine shoot (which is still one of the funniest things in history) and the other was Tom's very tragic Gucci print ad campaign. The Gucci photos were pretty bad, but since the W Magazine photos also exist, most people forgot about the Gucci campaign. My point about this trip down Tiddle-memory lane is that Taylor's boyfriends have an unfortunate habit of being talked into doing terrible photoshoots for money. Joe Alwyn is no different. Gorgeous Joe stars in the spring 2018 campaign for Prada, and it is terrible.
Prada has tapped Joe Alwyn as the face of its "Ascension" spring 2018 men's advertising campaign. The emerging British actor, who is also the boyfriend of American singer Taylor Swift, was lensed by photographer Willy Vanderperre on the roof of Osservatorio [Observatory], Prada's exhibition space dedicated to contemporary photography and visual arts located inside Milan's Galleria Vittorio Emanuele II shopping arcade. The rigorous, stark aesthetic of the backdrop is balanced by the dynamic poses of Alwyn, who is portrayed as a contemporary hero of graphic novels, which influenced the latest Prada spring show.

In other pictures, Alwyn poses on a white background wearing iconic looks of the brand's collection, including a black garage mechanic suit layered over a striped shirt and cinched at the waist with a functional backpack.
I enjoy that WWD is really trying to sell us on this idea that some bad black-and-white photos of Joe looking like a pouty 13-year-old are somehow high fashion. To be clear – I don't know Joe and I haven't formed an opinion of him whatsoever. Maybe he's the nicest guy in the world. Maybe he's The One for Tay-Tay. Maybe he's more gorgeous in real life. But it really seems like she's dating someone who A) looks a hell of a lot younger than her and B) looks like he's about to throw a tantrum because his mom stole his Halloween candy as a prank.
Also: what connections does Taylor have with these major fashion houses? I acknowledge that Taylor is a big deal, in general, but mostly in music. I never think of her as a big deal in fashion, and she's never seemed like she has the kind of influence where she could "get" her latest boyfriend an ad campaign. But it keeps happening and it's strange.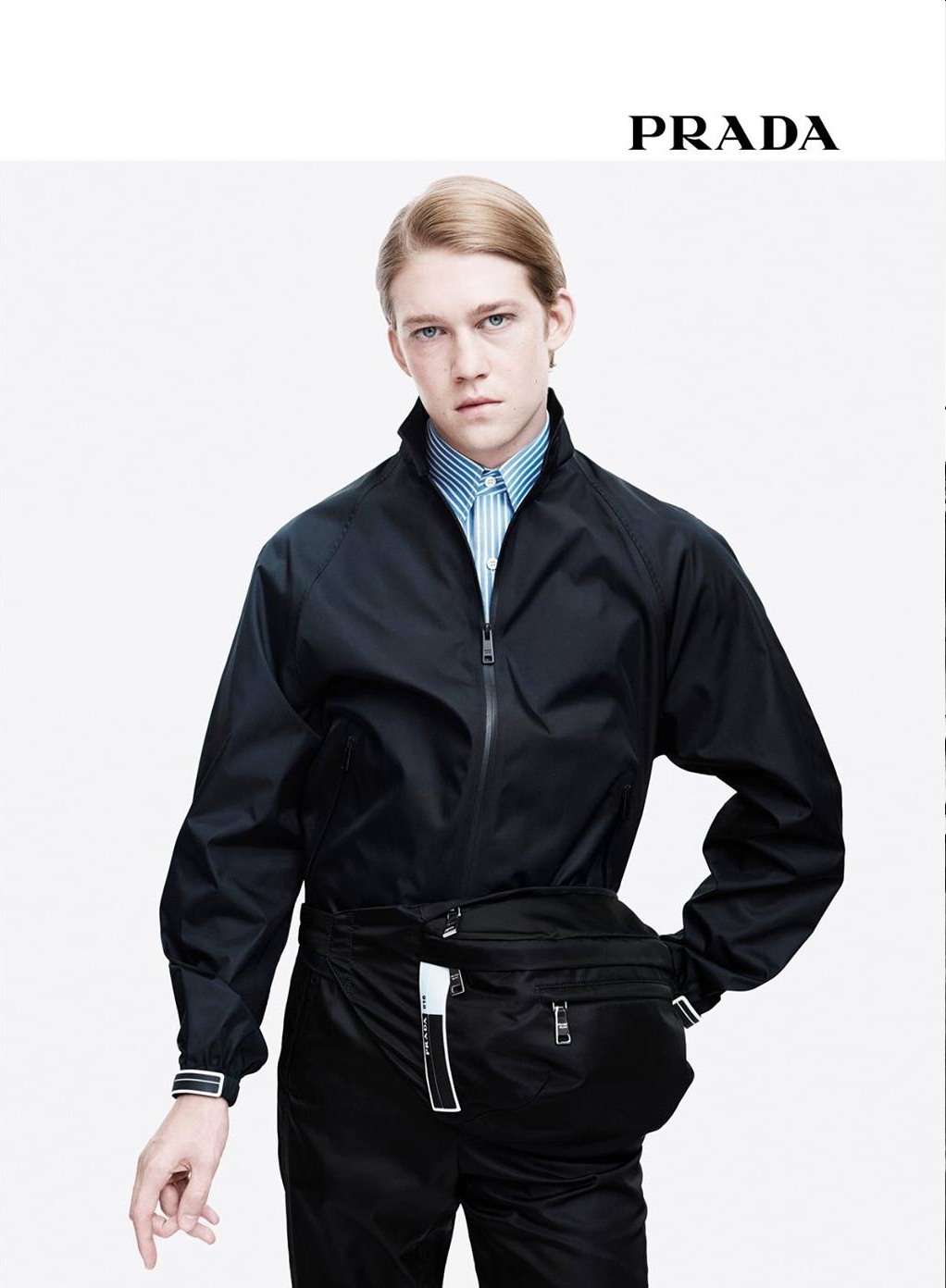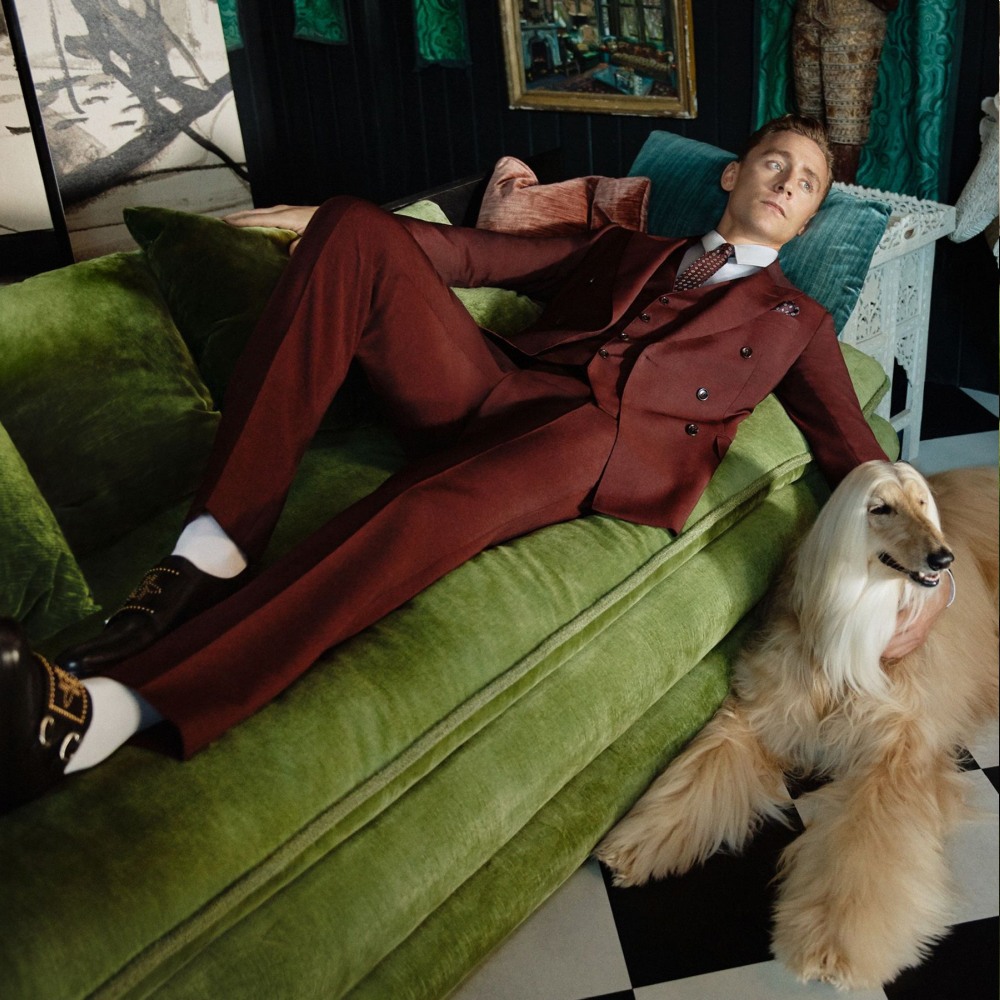 Print ads courtesy of Gucci & Willy Vanderperre/Prada.