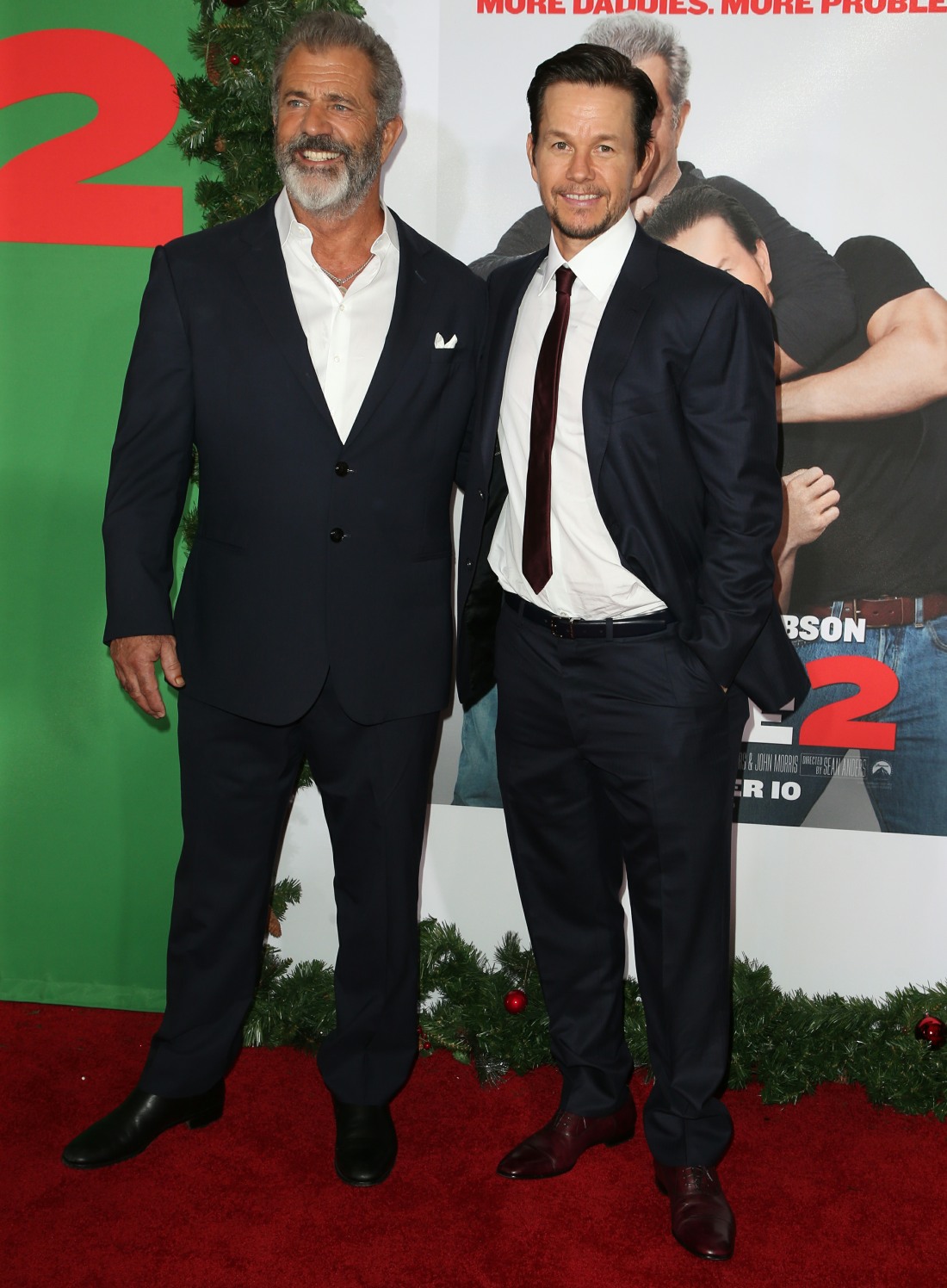 Here are some photos from the premiere of Daddy's Home 2, the sequel to the popular (?) comedy starring Mark Wahlberg and Will Ferrell. To be fair, Will and Mark did seem to get along really well, and while I never saw the first film, it seemed like PG "family entertainment" about the testy relationship between a bad-boy father (Wahlberg) and the more straight-and-narrow stepfather (Ferrell). The sequel features the grandfathers, with John Lithgow playing Ferrell's father and Mel Gibson playing Wahlberg's father. Wahlberg happily posed on the red carpet with Mel, who has a lengthy history of saying anti-Semitic and racist bullsh-t, not to mention Mel's history of physically abusing his now ex-girlfriend.
When thinking about his regrets in life, Mark Wahlberg rarely thinks about all of the hate crimes he's committed or the violent, racist a–holes he's chosen to work with. No, his biggest regret was apparently Boogie Nights, the film that made him a star and a "proper actor." Wahlberg said that a few weeks ago, at a Catholic Church event, that his biggest regret is Boogie Nights. His former Boogie Nights costars Julianne Moore and William H. Macy basically told him to STFU, and now Wahlberg is "clarifying" his original remarks.
Mark Wahlberg doesn't regret his role in Boogie Nights — but don't ask him to take a raunchy role like that again. The 46-year-old actor admitted to a few missteps in his film career during an interview with the Chicago Inc on Friday.

"I just always hope that God is a movie fan and also forgiving because I've made some poor choices in my past," he said, adding that Boogie Nights was one film that came to mind.

The actor clarified his comment to PEOPLE, saying that he hopes The Man Upstairs has a sense of humor.

"I was sitting in front of a couple of thousand kids talking about and trying to encourage them to come back to their faith, and I was just saying that I just hope he has a sense of humor because I maybe made some decisions that may not be okay with him," Wahlberg said at the premiere of Daddy's Home 2 on Sunday night. The actor added that the conversation began with a question about if he would take a similar type of role now, but his family — wife Rhea Durham and their four children — is a consideration.

"I don't know if that would make my wife all that comfortable," he said.

Wahlberg continued, "So, I don't want to compromise my artistic integrity or choices based on my faith or my family, but I also have other things to consider, and being a little bit older and a little wiser, the idea of having to explain that movie and the reason behind it to my kids is another issue."
First of all, if you're sitting in front of a group of lapsed (??) Catholic kids, why would you even make a Boogie Nights reference at all? By name-checking the movie, you're basically encouraging children to seek out the film, because they probably hadn't even heard of it before that moment. Like, ask your 10-year-old if they've seen Boogie Nights or even heard of it. I bet they haven't. Mark's clarification makes zero sense, honestly – it's not like he's only making family-friendly, churchy movies these days. He makes more family films than he used to, granted, but he still does violent films, he still does profane and obscene films (Ted and Ted 2), he still does dark dramas which aren't meant for children. So why Boogie Nights again? Because it's about S-E-X OMG SHUT YOUR EARHOLES.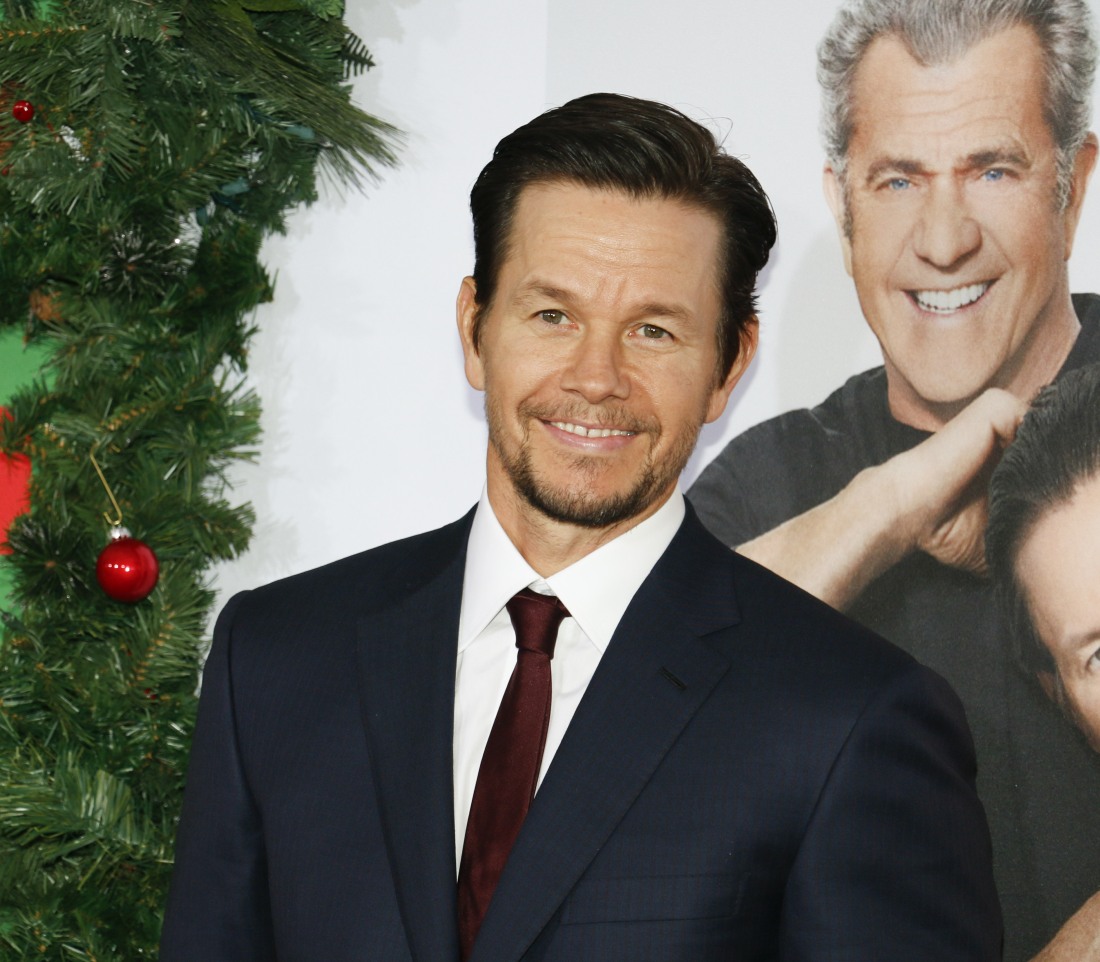 Photos courtesy of WENN.