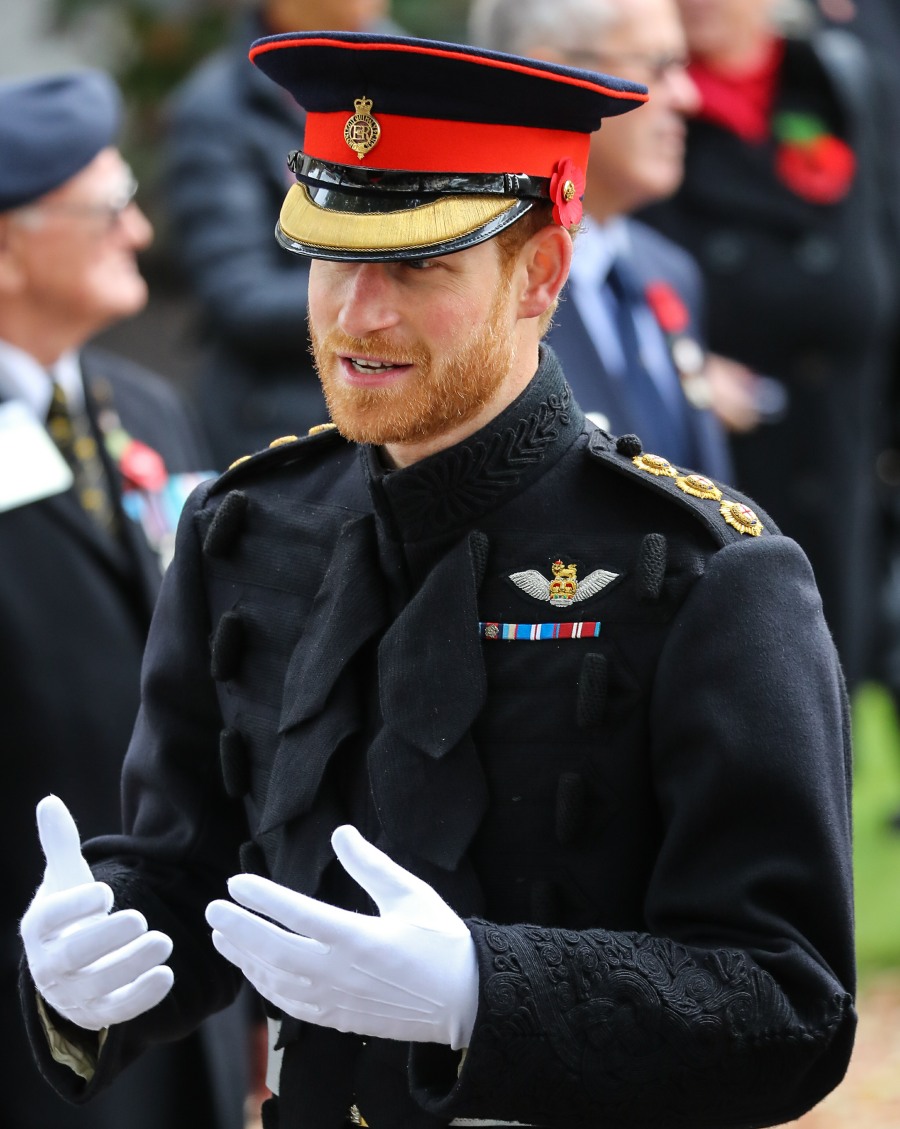 Here are some photos of Prince Harry on Thursday, where he laid a Cross of Remembrance by the Graves of Unknown British Soldiers from WWI and WWII in London. Saturday is Remembrance Day in Britain (and Veterans Day in America) and the British royal family will be undertaking several public commemorations for veterans and those who served their country in uniform. Prince Harry has carved out a nice place for himself with veterans issues and military issues, having served two tours of duty in Afghanistan and more. He's so good at this kind of stuff that he actually remembers all of the people he meets throughout his appearances. People feel a connection to him, and they know they don't have to be all stiff and formal around him. Which is how one dude got a scoop about Meghan Markle:
Prince Harry had a ready answer when a bold fan asked him about his girlfriend Meghan Markle on Thursday. Attending a ceremony to honor Britain's fallen soldiers at Westminster Abbey's Field of Remembrance, Harry shared a lighthearted moment on an otherwise solemn occasion.

Matt Weston, 28, who lost both his legs while he was serving in Afghanistan in 2009, seized his moment with the royal to ask the question on everyone's minds.

"I took the mickey and asked where his missus was and he said she wasn't here," Weston told reporters. "I asked if she would come next time because she's awesome, and he said he couldn't hide her anywhere — but I said you wouldn't have to hide her. I would love to meet her — I think she's very cool. He's a very lucky man and she's brilliant."

Weston, who was injured when an improvised explosive device (IED) exploded while he was serving with the Royal Engineers 33 Regiment, said of Harry, "It was great seeing him again, I met him before at the Afghanistan and Iraq memorial unveiling."

Harry also stopped to talk to 7-year-old Harrison Degiorgio-Lewis. The little boy was wearing the medals and beret that had belonged to an uncle who was killed in Afghanistan in 2008.

"He has been coming here for four years now to represent his uncle," said Helen Lewis, Harrison's grandmother. "Harry recognised him — they have a bond, as they share a birthday. Harry asked him about his uncle Aaron, and he said how proud he was."
"…He said he couldn't hide her anywhere…" Meaning what, exactly? I'd like to know how he said that, like was Harry bragging a little bit because Meghan is so pretty and bubbly and wherever she is, people watch her? Or was he saying it like a complaint, like he and Meg can't be private and hidden away anymore? So many questions.
As for Meg, the BBC had a piece this week called "Meghan Markle and her life among Toronto 'royalty'." It's all about how Meghan lives a low-key but well-connected life in Toronto, her friendships with various Canadian power players, and her middle-class roots are actually spoken of as a bonus, because she's not "skittish" like so many bluebloods.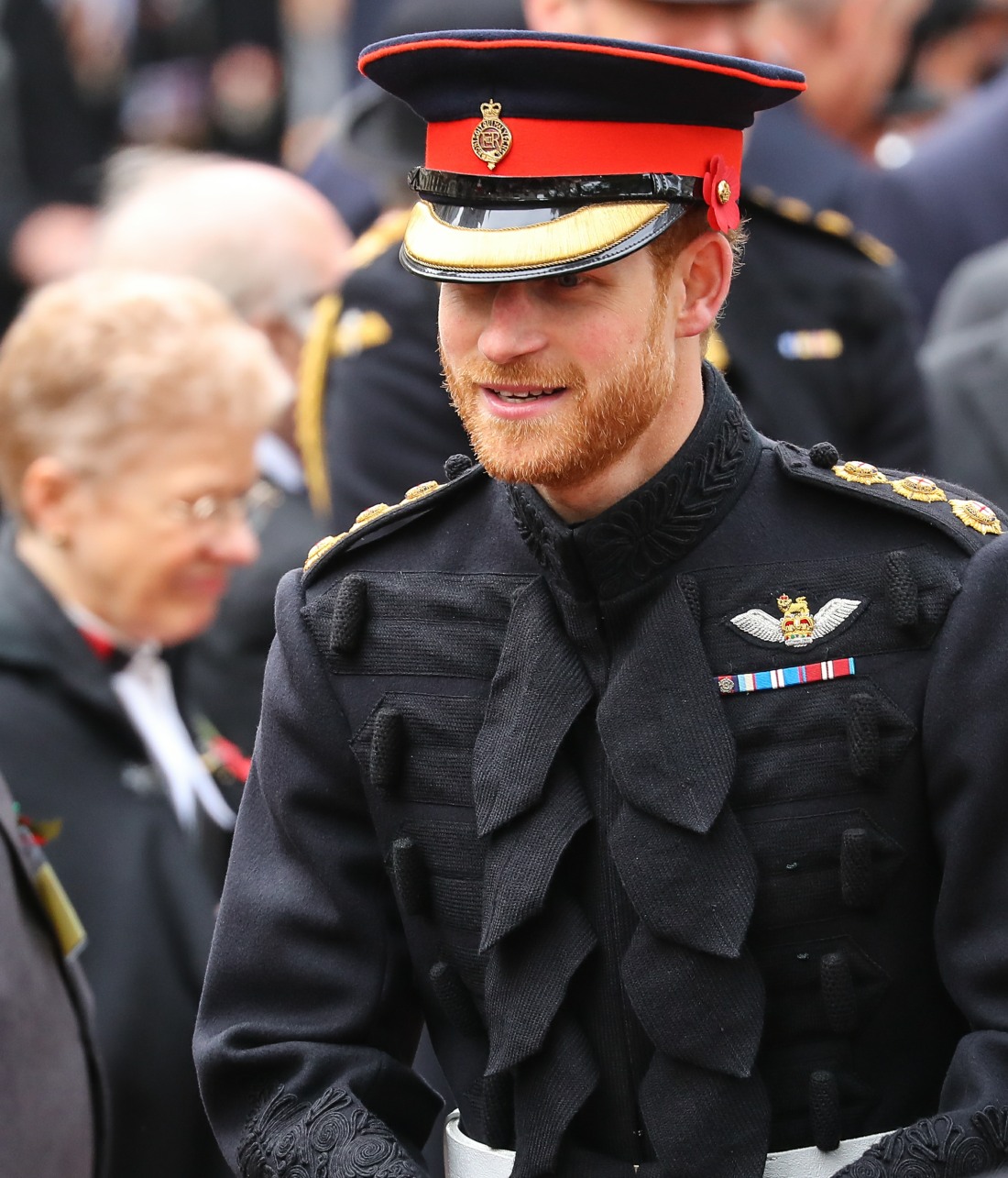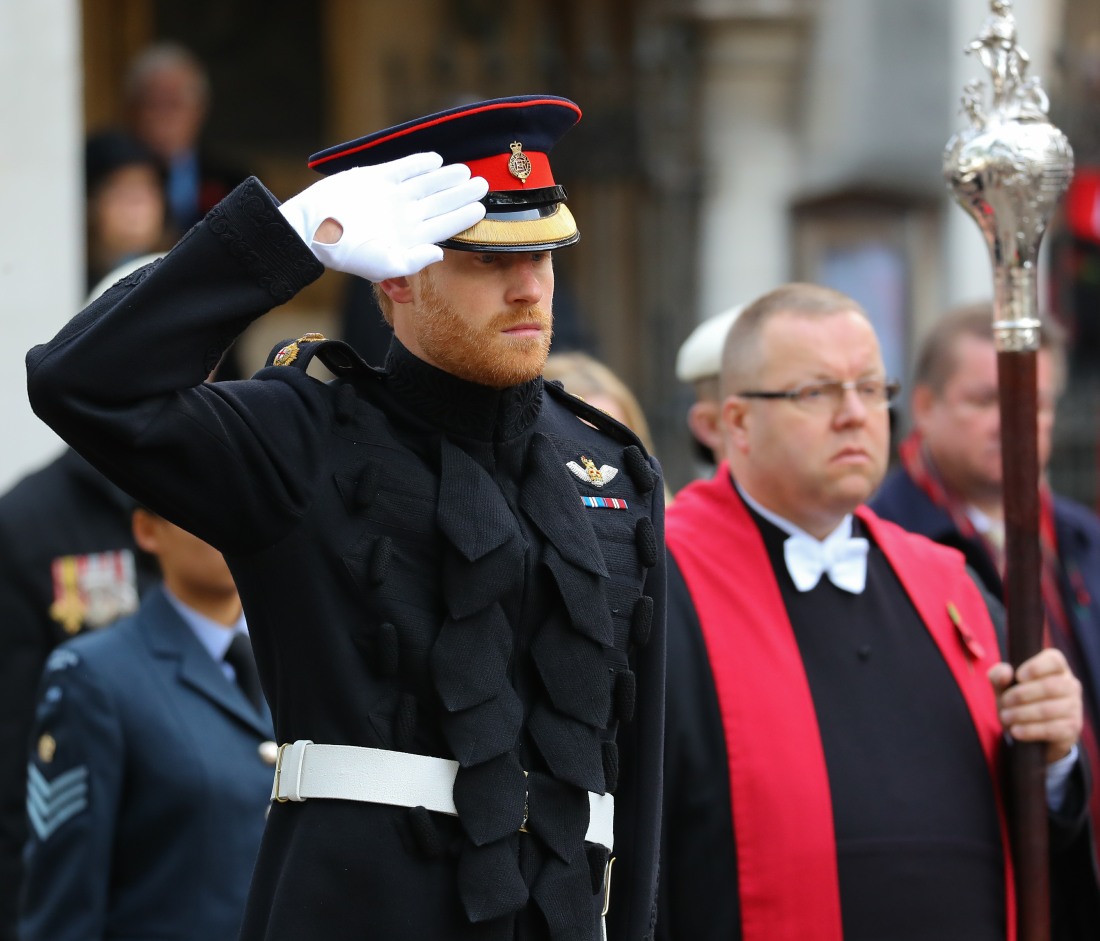 Photos courtesy of WENN.