Amid all these stories of celebrity women being sent into private meetings with predatory men there's an undercurrent of complicity from the behind-the-scenes players, particularly the people arranging the meetings. Agents must have heard from their clients that these men were harassing and assaulting them, and they must have known that it was dangerous to send an actress to meet a particular man at a hotel or at their homes. Yet they continued to work with Weinstein, Price, Ratner and more, failing to warn their clients that it was dangerous to work with these men and failing to spread the word that this was happening. Portia de Rossi brought this home with a recent story about how her agent made a tasteless joke after Steven Seagal exposed himself to her, revealing that she already knew that Seagal would likely harass her or worse. Of course a lot of agents and managers must have been worried about their careers. Weinstein regularly ruined the careers of women who turned him down and he surely did the same to anyone who brought attention to his attacks. Still there's the question of why they put their clients at risk, why they didn't warn them, and why they maintained silence.
We've also heard about sexual assault being committed by the agents themselves, including the man who assaulted Terry Crews at a party, an executive at William Morris Agency named Adam Venit. Venit is the head of their "motion picture group" and is on leave following this news. He hasn't been fired yet although I would bet that's coming and that there are plenty of other allegations against him. An agent at APA, Gina Rodriguez's agency, has been accused of sexual assault, as has Rodriguez's former manager from another company called Primary Wave Entertainment. That's all background to this story that both Crews and Gina Rodriguez have fired their agencies, with Rodriguez also firing her management team. Crews has also met with the LAPD to file a report detailing Venit's sexual assault at a party last year.
Gina Rodriguez has dropped both her agency and management company, The Hollywood Reporter has exclusively learned. A source tells THR that she is now taking meetings with other agencies.

Both APA and Primary Wave Entertainment have been embroiled in Hollywood's ongoing revelations of sexual misconduct in the industry. Rodriguez's manager, Primary Wave co-CEO David Guillod, resigned on Saturday after actress Jessica Barth, a former client, accused him last week of drugging and then sexually assaulting her in 2012.

Meanwhile, APA fired agent Tyler Grasham on Oct. 20 after multiple men came forward with allegations of sexual harassment and assault, including underage abuse. Grasham specialized in youth talent and did not represent Rodriguez. The actress had been with APA since 2012, two years before landing her Golden Globe-winning breakout role on The CW's Jane the Virgin.

Earlier Thursday, Brooklyn Nine-Nine star Terry Crews fired WME after one of its top agents, Adam Venit, was identified as the man who groped him at a party last year. Venit, who did not represent Crews, took a leave of absence from the agency on Friday.
THR claims that Rodriguez is looking to replace her agency, but Deadline reports that "Rodriguez is not currently taking meetings for a new agency." Now that the extent of the abuse, complacency and general toxicity in the Hollywood machine is being exposed, it's not surprising that celebrities don't want to be a part of it anymore. Agents charge 10% for finding their clients' work and that must feel like a betrayal after all the celebrities have seen and heard lately. As an outsider it's been hard to even witness the extent of blatant ongoing abuse that's been committed for decades. I can't imagine what that must be like for actors trying to work within that system and with those same awful people.
In related news, Women in Film has launched a sexual harassment hotline and legal aid service. They're doing good work. That's the organization that Kevin Smith pledged to donate all his Weinstein residuals to along with $1,000 a month to for the rest of his life. To their credit, the William Morris Agency is behind the initial funding for this project.
Damn! Check out Terry Crews.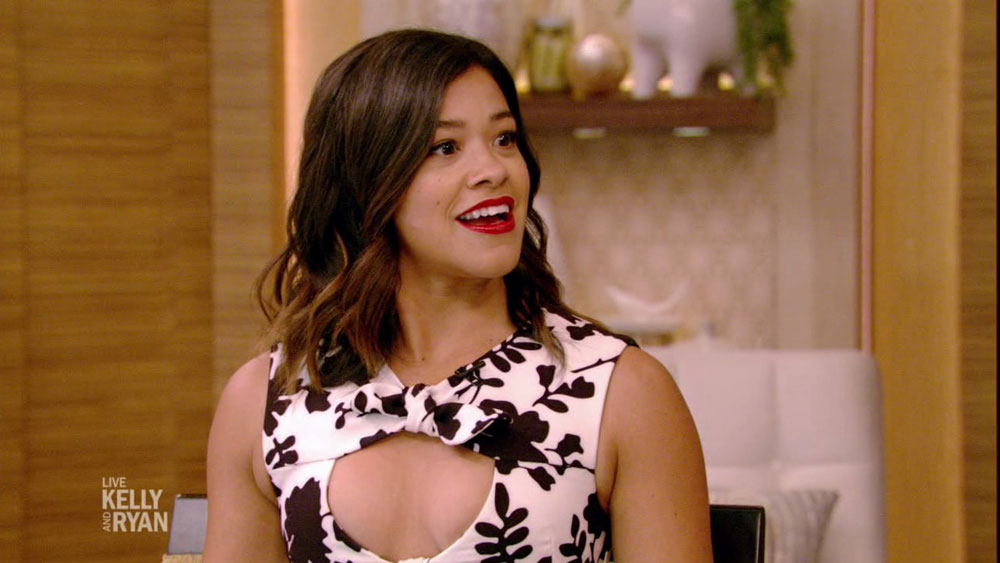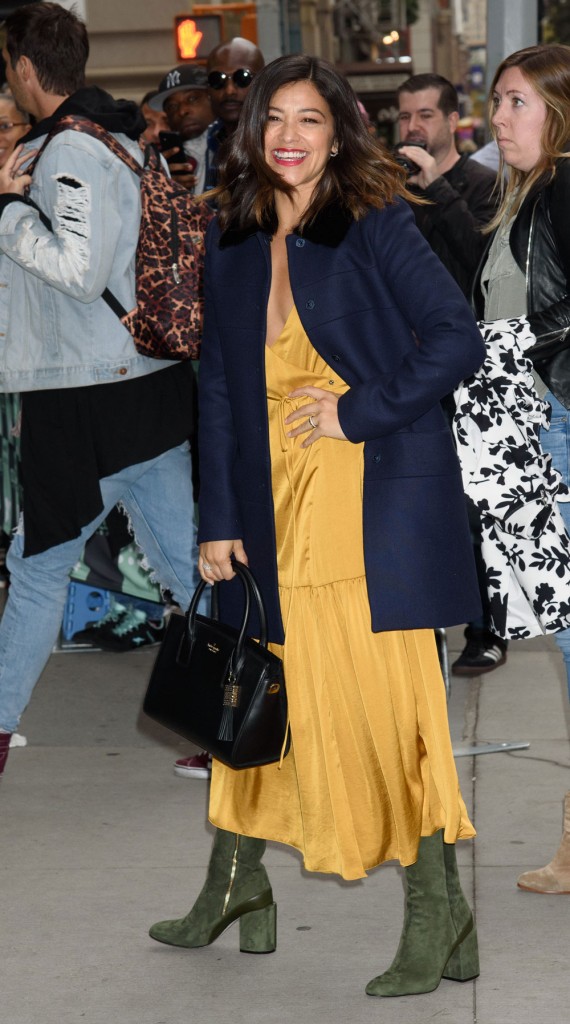 Photos credit: WENN, Instagram