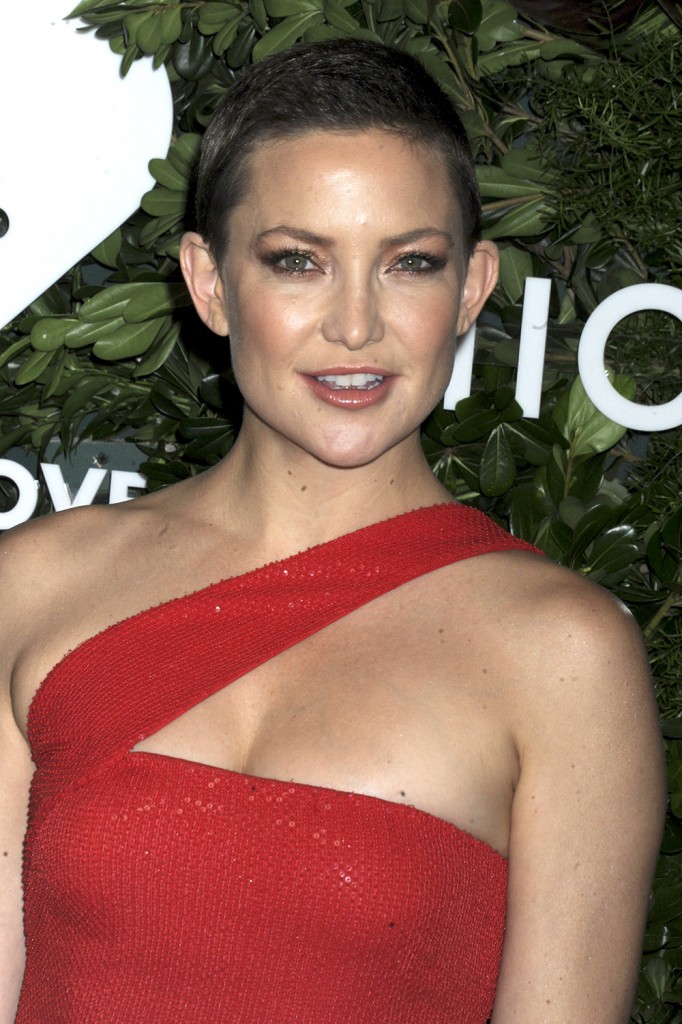 The charming Kate Hudson, who is almost making me love that buzz cut (not for me…never…but it's growing on me when Kate rocks it) is making the promotional rounds for her new cooking/entertaining/doing things none of us mere mortals have any sort of time to do book Pretty Fun.
While making the late night rounds, the 38-year-old actress appeared on Bravo's Watch What Happens Live on Tuesday night. Host Andy Cohen asked her about rumors surrounding her being romantically linked with Brad Pitt earlier this year after his split with Angelina Jolie. Kate, who has been with rocker Danny Fujikawa since last December, recalled, "That was the craziest rumor of all time," adding "There's nothing true to that. As a matter of fact. I hadn't actually seen him in, like, four years. It was kind of an awesome rumor. I kind of liked it. I was like, 'OK, fine. We're having twins!'"
Kate's not the only one who got laugh from the rumors. Her brother Oliver, who will always and forever be Jeff Fordham from Nashville to me (#sorrynotsorry #ripjeff), posted an image at the time of one of the tabloid covers reporting on the faux couple to Instagram, adding an obscenity-laden, hilarious snarky caption that read, in part, "He drinks out of the f— carton and he leaves the door open when he's taking a dump!! And this is when he's at MY house!!! He's already calling me brother and has driven a wedge between myself and my real brother Wyatt who now won't speak to me." Marry me, Oliver – and not only because I want Kurt, Goldie and Kate as my in-laws.
Perhaps due to drag queen bartenders Trixie Mattel and Katya and their on-set cocktails, Kate was in a chatty, sharing mood, as was fellow WWHL guest Colin Hanks. While taking questions from callers, one fan asked if she's spoken to Cher since THE QUEEN ranted on Twitter about Kate's Fabletics activewear line. Kate responded by giggling and simply answered "That's hilarious…NO."
Kate also gushed about Sia, who directed her in Sia's debut film, Sister (fun fact: Sia does take off her wig when she directs). On the movie that put her on Hollywood's radar, Cameron Crowe's 2000 film Almost Famous, Kate noted that "It holds up." She went on to say that "I just watched it with Ryder not too long ago. It was really cool to watch that because I hadn't seen that in so long and it's still cool. Ryder, he's 13, so to him it was like, he loved every second of that movie. It's cool to be a part of a movie like that."
As for the possibility of Almost Famous 2, don't hold your breath. Says Kate, "I would say a sequel to — I got a couple. Almost Famous would be fun, but I wouldn't wanna touch that. But maybe How to Lose a Guy. That would be fun." Would it, really? The original really seemed like a one and done to me. Let's leave it at that.
And how's this for a little bit of dish? When asked by a caller to the show how her friend and fellow actress Liv Tyler ranked in on-screen kisses (they shared a smooch in 2000's Dr. T and the Women), Kate admitted, "she's my best friend so, I'd have to say way up there. Top three?" Recalling making the film, she said, "It's so funny 'cause Liv and I talk about this all the time. We're like, 'We should've gone for it more.' It was so sweet, you know? It was such a sweet kiss. We should've just really made out. I don't know why we didn't." Aww. I'm glad Andy liquors up his guests because this was a fun interview. Not fun enough for me to get cable again or anything, but fun nonetheless.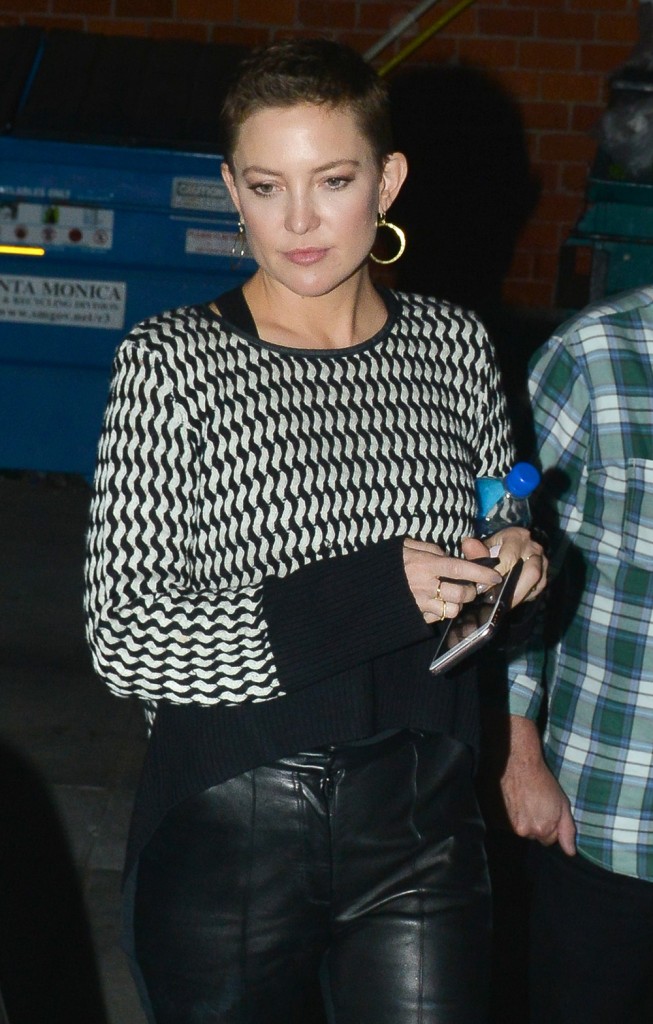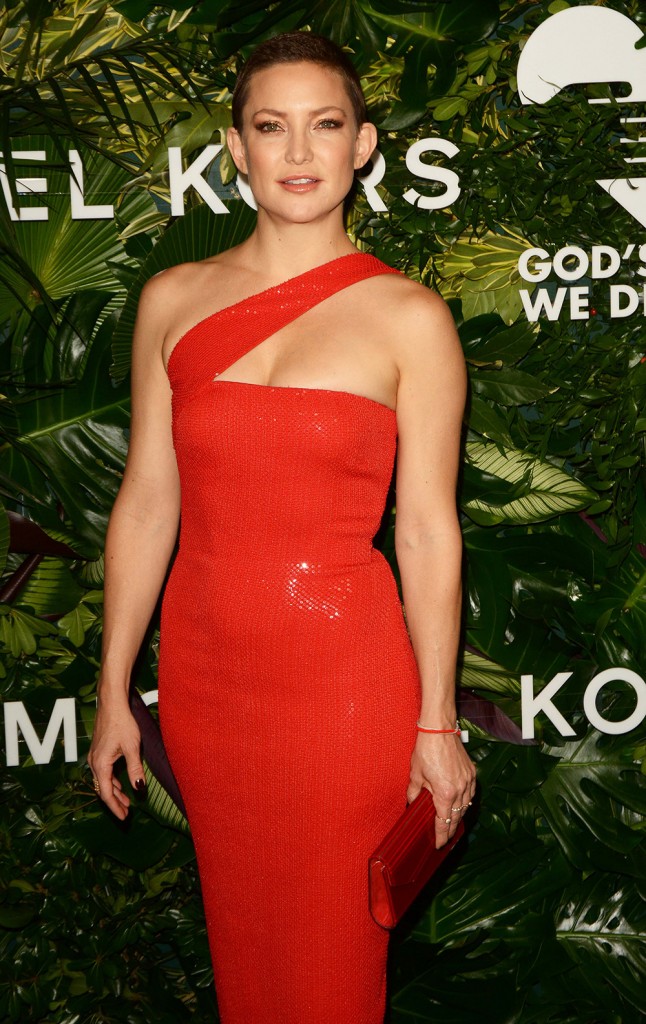 Photos: WENN.com, Getty Images