Lin Manuel Miranda has devoted much of his time, money and effort of late to aid the people of Puerto Rico, who lost so much in the wake of Hurricane Maria. The 37-year-old recently enlisted the aid of fellow entertainers, including Jennifer Lopez, Gloria Estefan and Rita Moreno, among others, for the charity single "Almost Like Praying."
Since its release on October 6, the song has hit #1 on iTunes in 17 countries. Lin told CBS News that, as far as how much the tune has made, "I don't know yet! You know, I know that we've sold over 150,000 copies on iTunes. That's $1.29 each. So that's minimum $150,000." All the profits go to a fund to help the Caribbean island recover.
Lin went to Puerto Rico on Tuesday to not only see the sites he spent many summers visiting (his parents were born in PR and his grandparents lived outside San Juan), but to announce that he was returning to the role that shot him into theater superstardom, Alexander Hamilton, in the musical Hamilton. Lin is bringing the show to the University of Puerto Rico's Teatro UPR from January 8 – 27, 2019.
The actor, who won a Tony for the role, shared his excitement with Twitter, sharing, "I have a year and a bit to remember the words."
Bit of a day.
I have a year and a bit to remember the words.
🇵🇷🇵🇷🇵🇷🇵🇷🇵🇷🇵🇷 https://t.co/QsmelVlscX

— Lin-Manuel Miranda (@Lin_Manuel) November 8, 2017
Lin told CBS' David Begnaud that he hopes the show will bring tourists back to the island and shared that locals would have the chance to attend, revealing, "We're also going to be pricing hundreds of tickets that will only be $10 so that people on the island can enjoy the show."
When asked by the reporter, "What is expected of you, as a Puerto Rican?" Lin replied, "Well, it's complicated, because I didn't grow up here, so it's this weird mix of I will do anything to support the island, but I also don't for a second pretend I know what's best for the island, because I don't live here. My job is to amplify the concerns of Puerto Rico." He went on to add that his biggest concern for the island was "the immediate needs of the hardest-hit towns. It's those towns in the mountains, and the hardest-hit towns that we are still struggling to get aid to."
I think it's awesome that Lin is doing this for the people of Puerto Rico. I'm also glad I have a year and some change to save up some money to head to the island to see the show. Who's with me?
Embed from Getty Images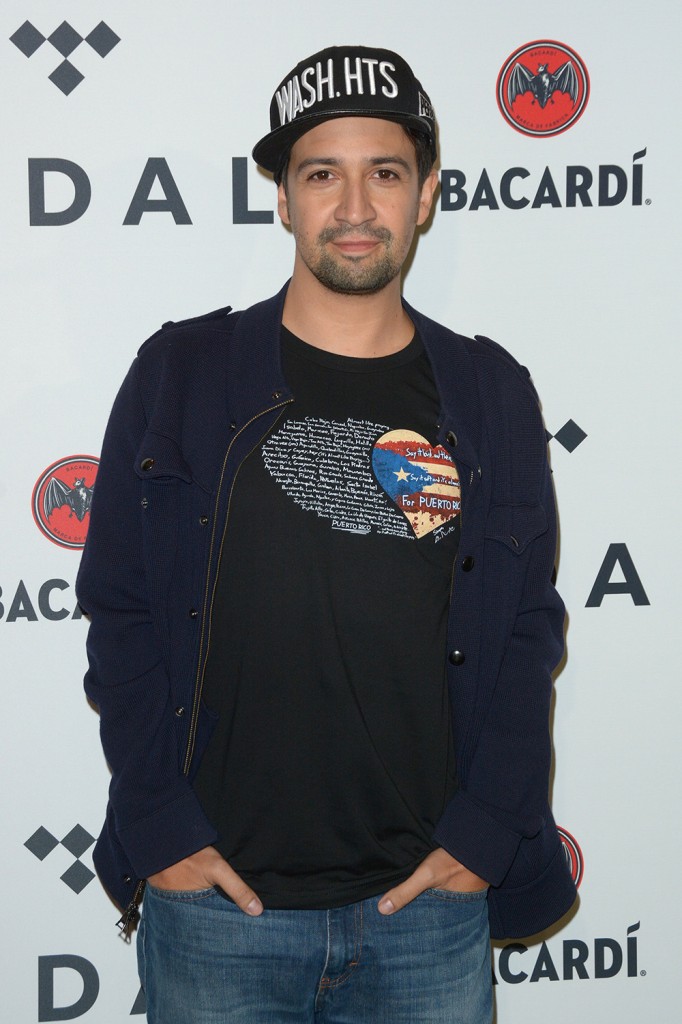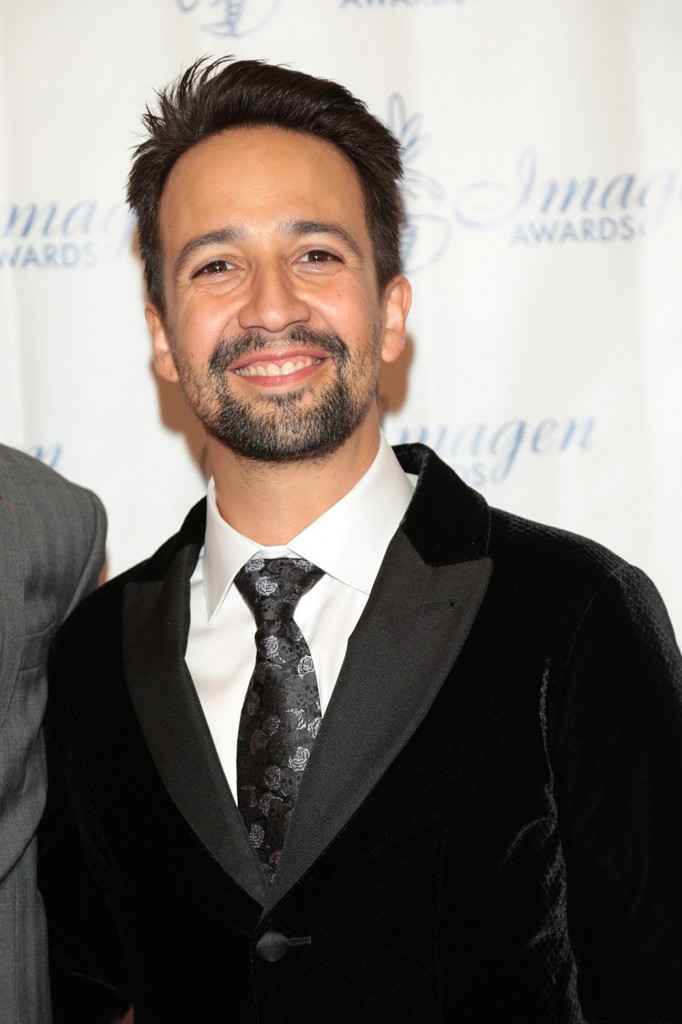 Photos: Getty Images, WENN.com