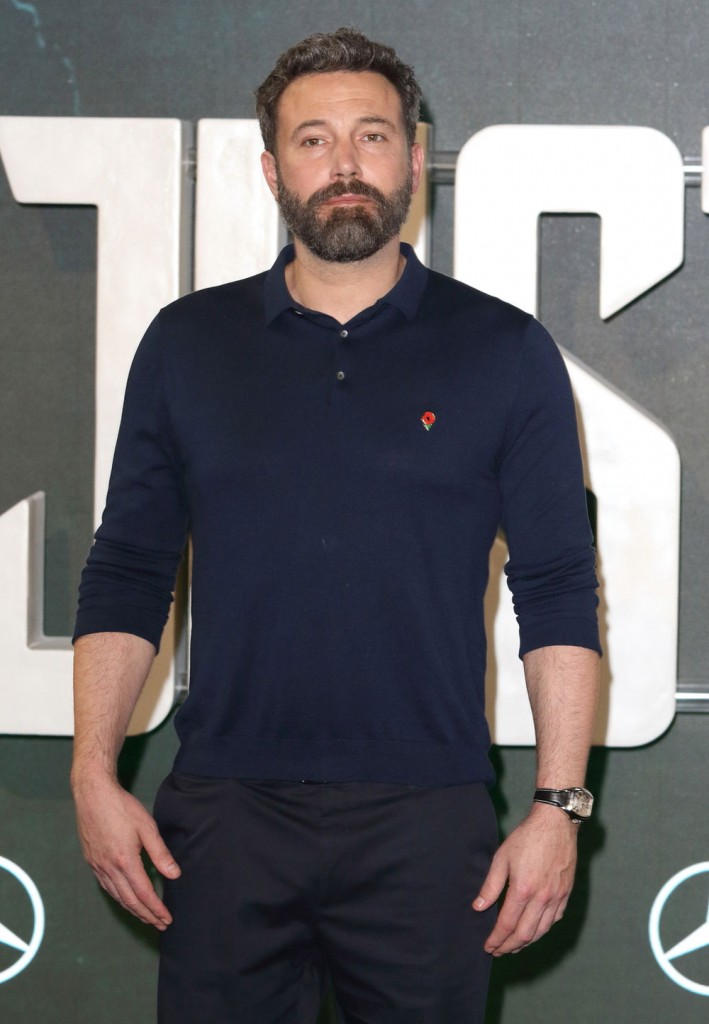 Ben Affleck didn't show up to church yesterday. It was just Jennifer Garner in gray slacks, a black short sleeve t-shirt and pointy loafers with their kids. Last week Ben was in New York visiting his girlfriend, Lindsay Shookus, who was busy at work on Saturday Night Live. (Lindsay and Ben stepped out together last Wednesday and you can see those photos on US Magazine. They're exclusives so we don't have access to them.) Ben was seen flying out of JFK the next day, November 9, so he presumably was in LA over the weekend. He's definitely been doing the press rounds for Justice League as there are a bunch of new interviews with him. Given the current climate in Hollywood and the big question mark over Ben's future as Batman, it doesn't seem like the best idea to put him front and center for promotion but he has been. In fact Ben was asked point blank if he would continue to play Batman and it sounded like he shrugged. In a brief interview segment with ET, which is below, Jason Momoa pitches himself to host SNL because he never has and really wants a chance. He's surely hoping Ben will put a word in with his girlfriend. The interviewer then quickly changes the subject and asks Ben if he'll be playing Batman a total of five times, which would make two more additional movies, and he's like "I don't know." Here's a transcript of that part, and the writer at Bleeding Cool added all the commentary, which was cute so I left it in.
Wright: How many times have you played Batman now? Three?
Affleck (looking tired): Well, if you count Suicide Squad, it's three, yeah. (exhales heavily)
Wright: You think that's gonna be a five-timer at least?
Affleck: (inhales deeply) I don't know about that. (sighs heavily) We'll see what the future holds.
[Transcript via BleedingCool.com]
Advance reviews for Justice League, which is out this week, are generally positive. That's a good thing for a DC vehicle as they tend to be less well received than Marvel's films, with the notable exception of Wonder Woman. A lot of money and effort was spent on reshoots with new director Joss Whedon, and it may have paid off. Critics say JL has more humor than Suicide Squad or Batman vs. Superman and that it's a definite improvement over both.
Do you think Ben is waiting for the other shoe to drop? So far we've heard he's groped three women at least. Do you think he's worried that more women are going to come out with receipts? Do you think his team has been frantically trying to suppress all that behind the scenes? Whose bright idea was the US Weekly cover this week? That's the one where Garner still stands by him, he's sober yet again after rehab and his estranged wife's goodness is rubbing off on him still, despite the fact that he's openly dating someone else. It doesn't seem like a great PR strategy for this film, but they're trying to paint him as a sympathetic character I guess. It's like WB doesn't know yet if they're going to keep him on and Ben is so ambivalent that he's unsure too. At least he took Kevin Smith's lead and is donating his Weinstein residuals.
Here's that interview with Ben saying he doesn't know how often he'll be playing Batman.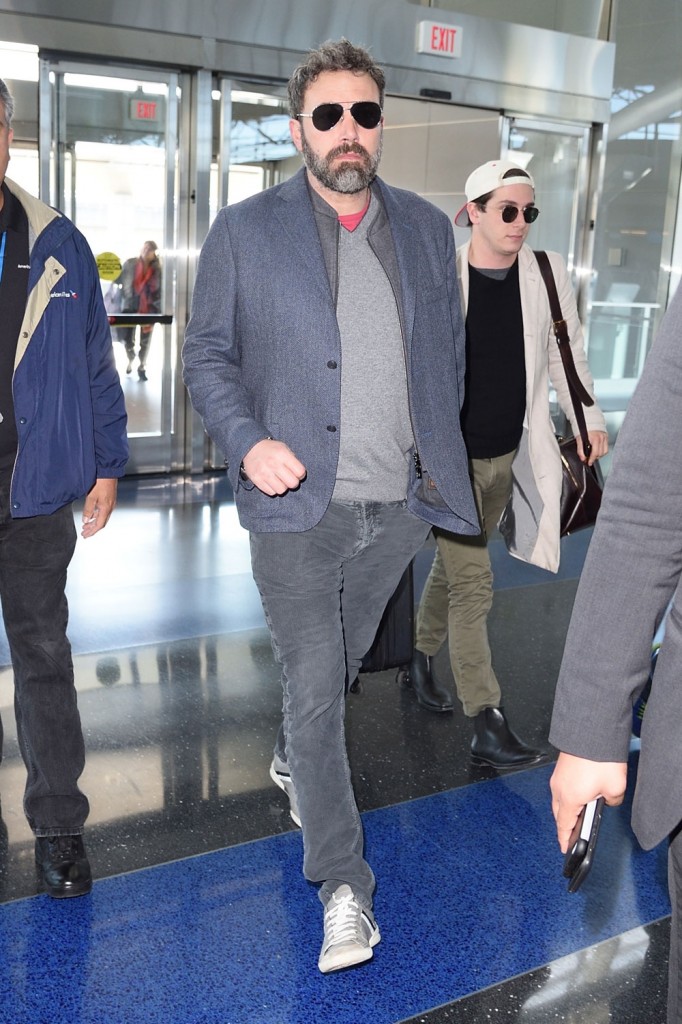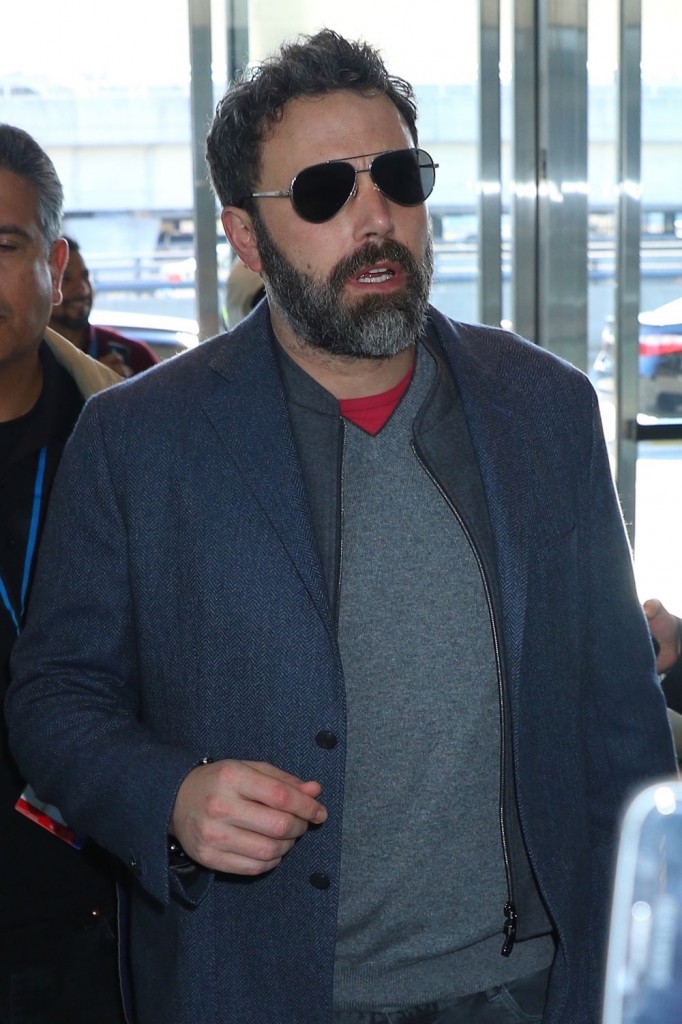 photos credit: Pacific Coast News and Backgrid