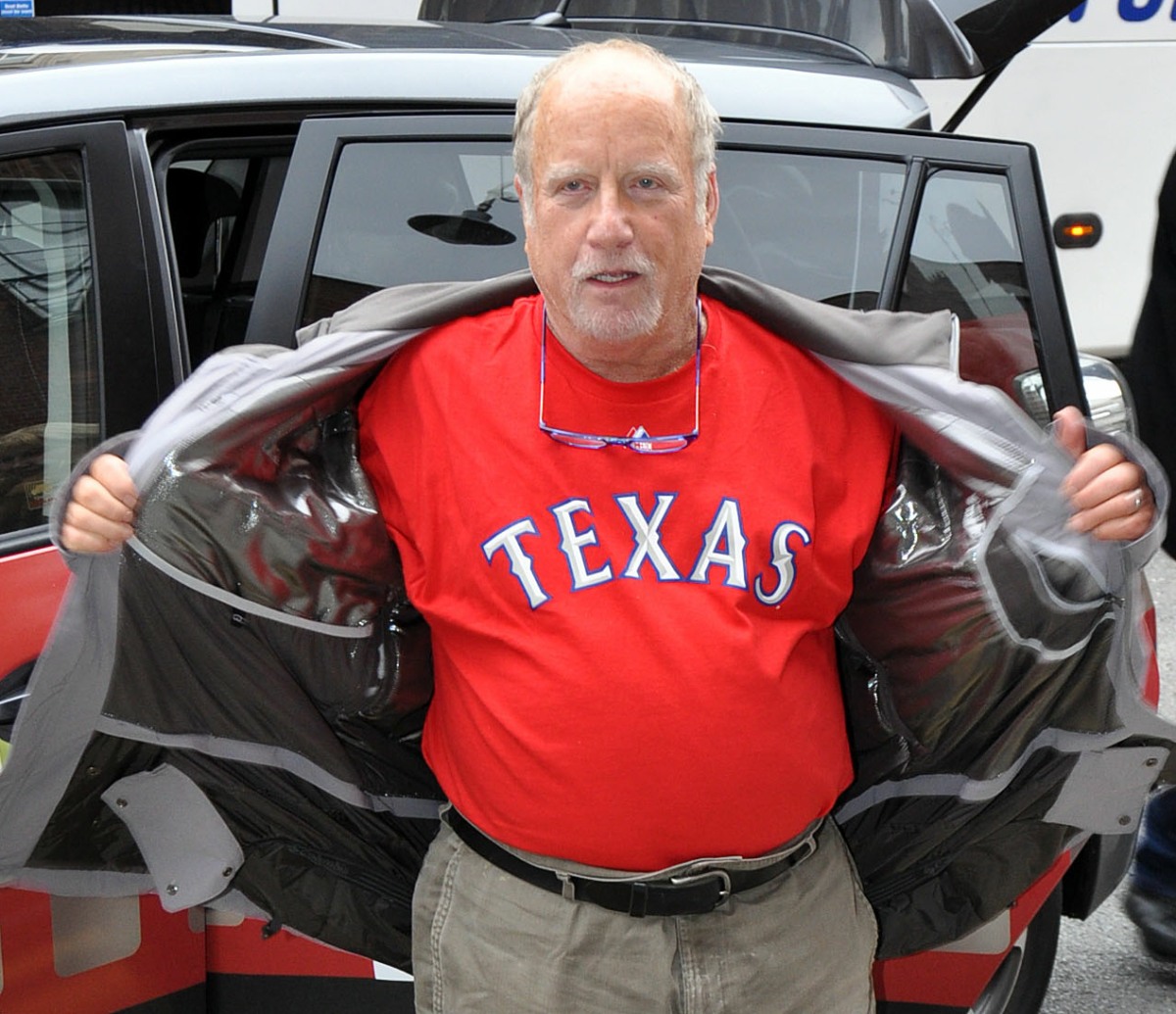 Much like Dustin Hoffman, Richard Dreyfuss had a reputation back in the day. His reputation was a lot like Hoffman's too – they were "difficult" actors, they were too Method, they were abusive to directors, producers and costars, and they mistreated women. Much like Hoffman, Richard Dreyfuss seemingly chilled out a bit as he got older, although I tend to think that for Dreyfuss, it was less of a "chilling out" and more of a survival thing – he wouldn't have gotten work if he continued to behave that way. So… I wondered if another shoe was going to drop after Harry Dreyfuss, Richard's son, told his story about Kevin Spacey. I believe Harry Dreyfuss was assaulted by Kevin Spacey, absolutely. I also believe that Richard Dreyfuss regularly made women very uncomfortable back in the day too. One woman has come forward with her story about Richard Dreyfuss – you can read the full story here.
As Los Angeles–based writer Jessica Teich read the elder Dreyfuss's tweet, she grew "bothered," she says. "When I read about his support for his son, which I would never question, I remember thinking, But wait a minute, this guy harassed me for months," Teich told me in an interview. "He was in a position of so much power over me, and I didn't feel I could tell anyone about it. It just seemed so hypocritical." She began drafting a Facebook post that she shared with her friends, one of whom is a New York staff member, who gave Teich my number. The harassment, Teich says, was constant over a two- to three-year period in the mid-1980s when she worked as a researcher and junior writer on a TV passion-project of Dreyfuss's — and included an incident where she says that he exposed himself to her.

The project was an ABC comedy special called Funny, You Don't Look 200: A Constitutional Vaudeville, which Dreyfuss dreamed up, hosted, co-wrote, and produced to mark the bicentennial of the American Constitution. When Teich and Dreyfuss began working together in 1984 — first at the Mark Taper Forum theater in Los Angeles, where they met, and then on 200 — Teich was in her mid-20s and in an entry-level job, fresh out of grad school. Dreyfuss was 12 years older, married with a child, and starring in a play at the Taper, where Teich was a dramaturg. At the time, he held the record for becoming the youngest Best Actor Academy Award winner ever. "He wasn't that much older than I was, but in every possible way his position in life couldn't have been less comparable to mine," says Teich. "That's how vast the power differential was. He was famous, he was rich, he had an Oscar." And, as she pointed out to me emphatically, "He was my boss. There was no question about it."
You can read the details of Teich's story here at Vulture. One of the first incidents involved him exposing himself to her and sort of beckoning her to go down on him. After she refused and walked away, Dreyfuss reportedly "created a very hostile work environment, where I felt sexualized, objectified, and unsafe." In the weeks that followed, he would try to kiss her, slip her "I love you" notes and proposition her on a daily basis. One of the creepiest parts of the story is that they still were working with each other, one-on-one, and that involved traveling together. They would stay at the same hotel (but not the same hotel room) and Dreyfuss told her the next morning that "he'd spent the night with his ear next to the wall, listening to my movements in my hotel room." NOT RIGHT.
Dreyfuss did release a lengthy statement to Vulture in which he says, in part, "At the height of my fame in the late 1970s I became an a–hole–the kind of performative masculine man my father had modeled for me to be. I lived by the motto, 'If you don't flirt, you die.' And flirt I did. I flirted with all women." He denies exposing himself to her and claims that this whole thing was just, in his mind at the time, part of his mating dance. Ugh. I can't. I believe you, Jessica Teich.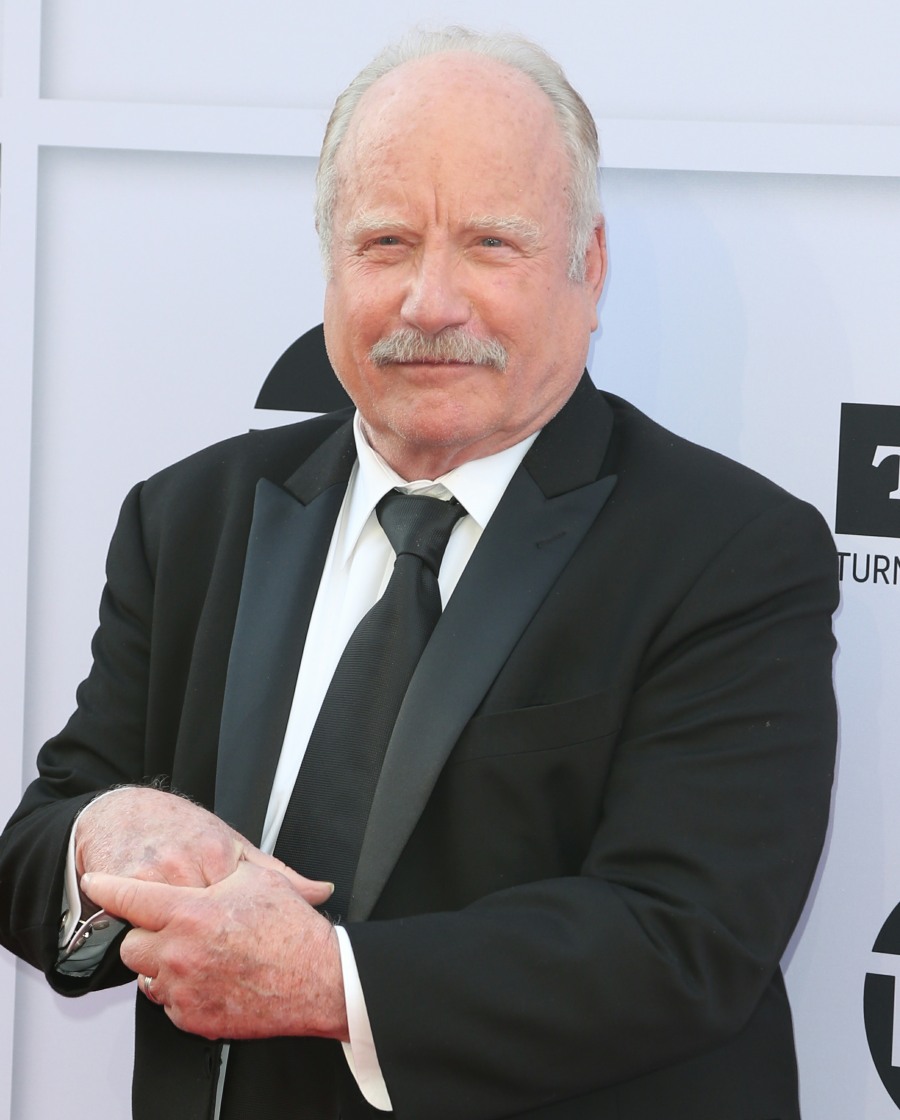 Photos courtesy of WENN.