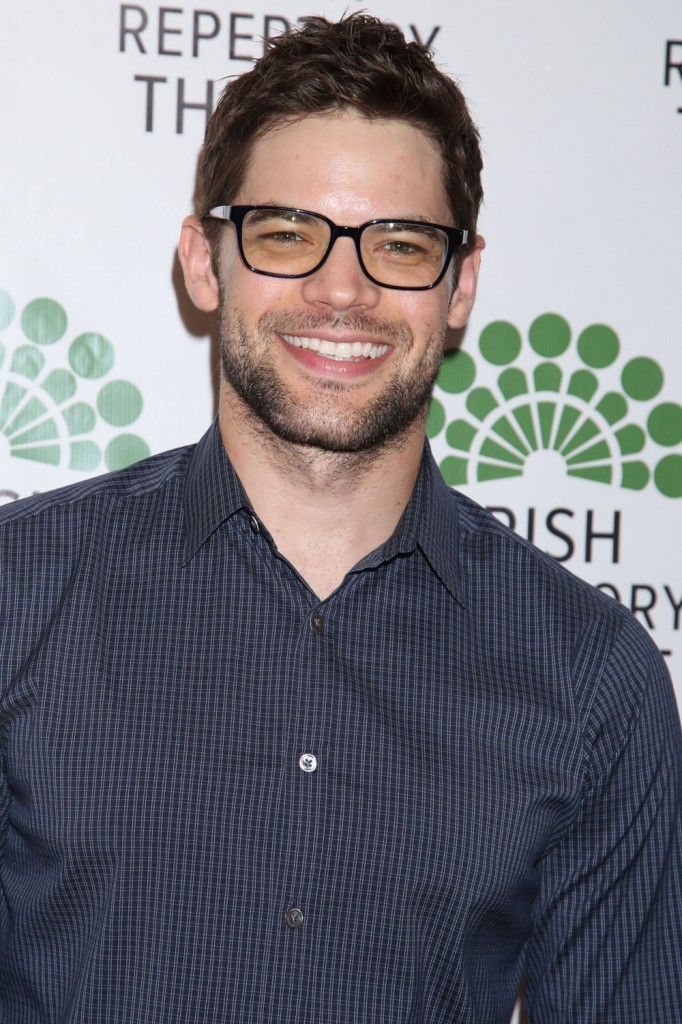 How many times has Chipotle had food poisoning and hepatitis outbreaks at their restaurants? A quick look at their wikipedia page reveals that they've had no less than ten outbreaks, sometimes across multiple restaurants and states, of deadly viruses and bacteria including E. coli, salmonella, norovirus, hepatitis and Campylobacter jejuni. So it's not surprising to hear that a minor celebrity, Jeremy Jordan from Supergirl, had to be hospitalized with severe food poisoning-like symptoms after eating there. Jordan Instagrammed about his hospitalization following eating at Chipotle, and to their credit Chipotle responded asking for more information.
UPDATE: Chipotle has responded to Jordan's claims with the following statement to PEOPLE: "We are sorry to hear that Jeremy is sick and have attempted to get in touch with him directly regarding where and when he ate so we can look into this. We take all claims seriously, but at this time we can't confirm any link to Chipotle. We are always committed to making things right for our guests and will do the same for Jeremy when we are able to reach him."

Chipotle has come under fire from actor and singer Jeremy Jordan, who alleges the eating at the fast casual chain has sent him to the hospital.

On Thursday night, the Supergirl actor and Broadway star posted his first ever Instagram story, dedicating it to be a PSA about why people shouldn't go to Chipotle.

"I know I've advocated for them in the past, but they're terrible," says Jordan, who looks fairly pale laying in a hospital bed and showing viewers the IV in his arm. "I, as you can see, am in the hospital and I have fluids in my arm because the food did not agree with me and I almost died."

Chipotle has repeatedly been in the news after E. Coli outbreaks, norovirus infections, and recently footage was shown of rodents falling from the ceiling in a Dallas location.

"I just want to thank my wife for being amazing and talking me off the ledge when I was on the phone about to die and Chris Wood for holding my hair back metaphorically," he says. "I love all of you; thank you so much. It's been a night."
I've had food poisoning about four times in my life and the norovirus once and I wouldn't wish either on my worst enemy. My kid seems to pick up some kind of stomach flu/norovirus type illness at school every year and so I keep extra Zofran on hand to treat him. (I learned the hard way after taking him to the ER the first time.) So Chipotle needs to clean up their supply chain, their stores or both. It was only a matter of time before some celebrity somewhere caught something from them. It's a shame because their food is decent. I've eaten there, but only a handful of times and after reading this account I'm questioning whether I'll ever go there again. Yes they make everything to order, but how many times have we heard about Subway having a problem? (Twice according to Wikipedia, only once that affected customers. There have likely been more incidents, but not on the same scale as Chipotle as they've haven't received widespread press.) How about Taco Bell? They've had some outbreaks too, but they've been in business since 1962 and they have 7,000 restaurants while Chipotle has 2,250 and has been around since 1993. I'm just saying the numbers are not in Chipotle's favor.
If you've had food poisoning, can you look at this face and not feel sick to your stomach? That's the face of extreme intestinal pain. I'm going to revisit this page when it's time for my second breakfast and maybe it will help curb my snacking.