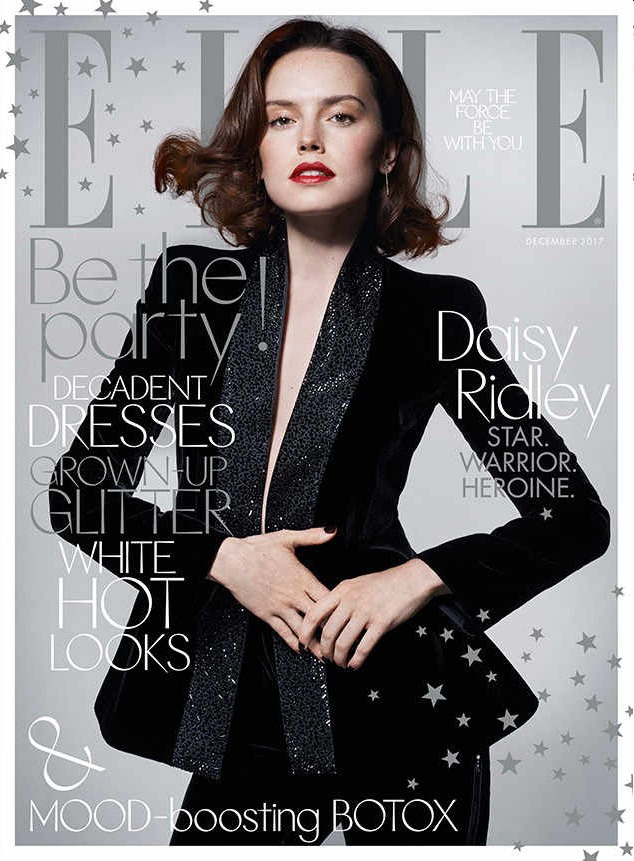 MOAR STARS! Magazines should put more actual stars on their covers. Stars, stars, stars. I love this Elle UK cover of Daisy Ridley! It could have been a cold image for any month, but they made it Christmasy by adding stars and that makes me happy. Obviously, Daisy is promoting The Last Jedi, where we will likely learn more about Rey's past and Rey's future, I would assume. Daisy chats with the magazine about the film, Carrie Fisher and endometriosis. Some highlights:
Harrison Ford reminds Daisy of her father: "They both have an earring and are f**king awesome."

Carrie Fisher told her to enjoy her fame & success: "And that was wonderful. At work, you're normal, you're not the anomaly, unlike in other situations."

She felt more pressure with the second film: "I didn't think I was good in the first film, and I was struggling with that."

Dealing with endometriosis: "I was in my flat going nuts, and then my skin got really bad in the stress of it all, and I hadn't been well – I had holes in my gut wall and stuff – and we were trying to figure out what to do with that because I'd felt poorly."

Having fewer scenes with John Boyega in the second film: "It's not this big adventure that I'm on with John [unlike the first movie]. I was thinking I did the first one because I didn't really know what I was getting myself into and I was having loads of fun, and suddenly I'm realising what this actually is, and I can't f**king do this. I'm highly dramatic – so it's all 'oh my God'…finally I was like 'Oh yeah, this is working."

Meeting Barbara Streisand: "I went to her house and we talked about [psychiatrist and psychoanalyst Carl] Jung because my dad loves Jung, and we were talking about dreams, and I left and got super emotional, not because she's famous, but because she's amazing. Part of her reputation comes from being a woman. If it was a man being 'controlling' about his career, people would just say he knows what he wants.'
"I'm highly dramatic – so it's all 'oh my God'" – I think this explains Daisy in a nutshell. At least she owns that about herself! She's a little bit melodramatic and highly emotional and that's okay. We can't all be deeply repressed cynics (cough). As for the rest of it… "I didn't think I was good in the first film, and I was struggling with that." The thing is, she didn't blow me away as an actress either, but that's pretty much the tradition in the Star Wars films. They're not known for their superior acting.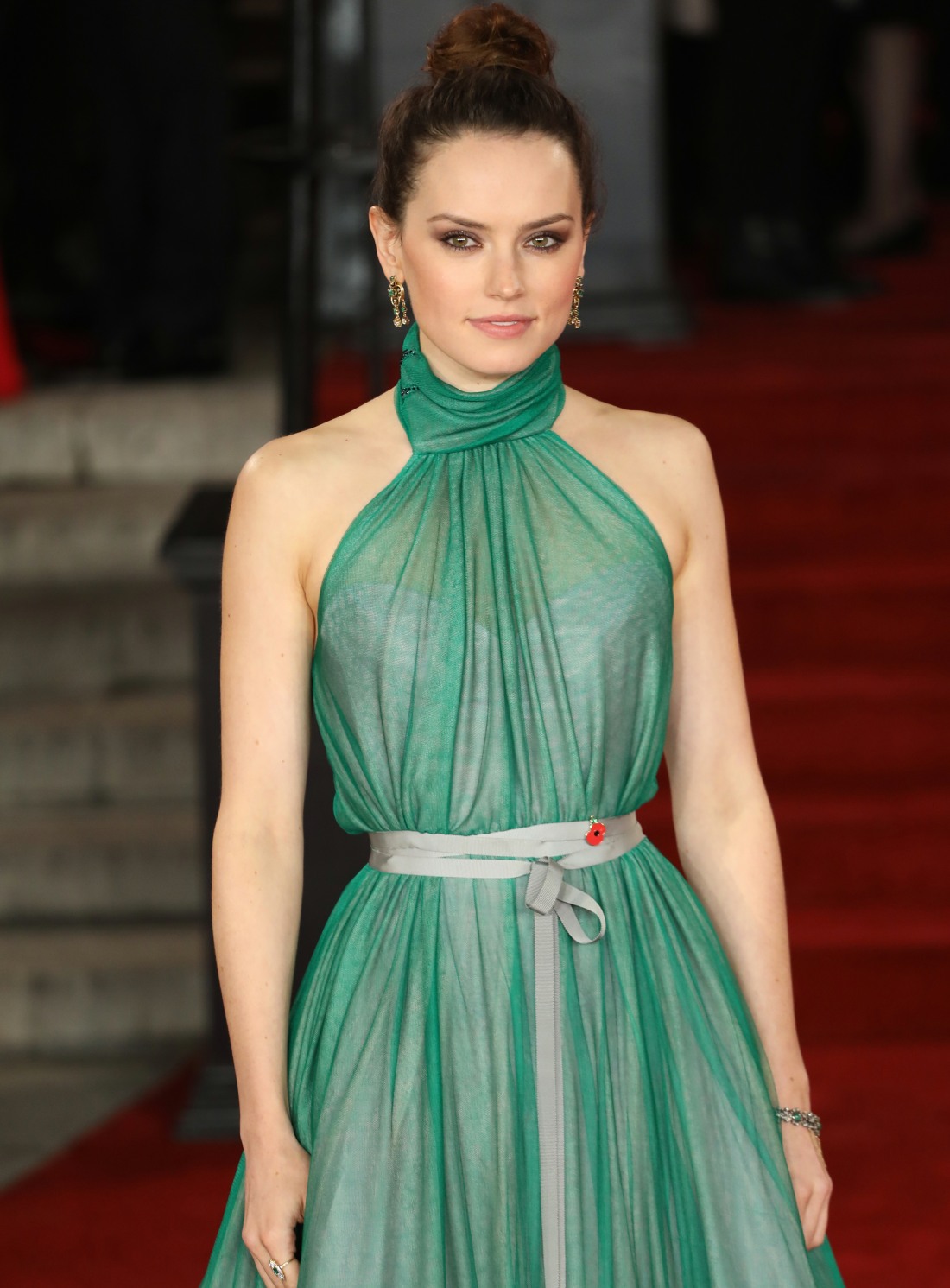 Photos courtesy of WENN, cover courtesy of Elle UK.