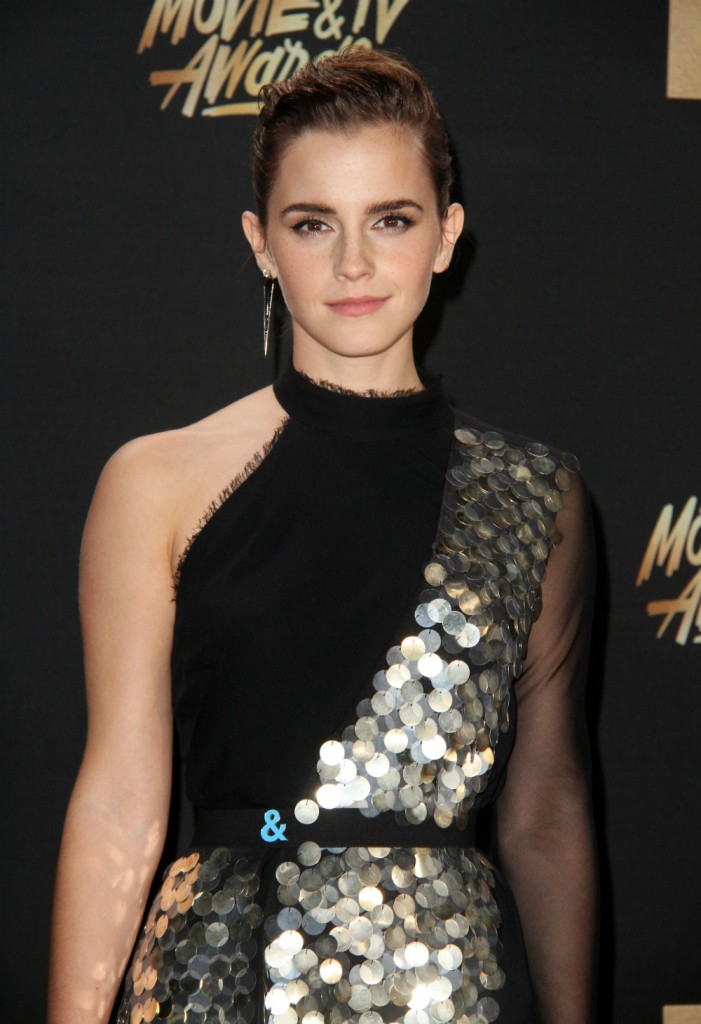 To be perfectly honest, I had entirely forgotten about Emma Watson and William "Mack" Knight's relationship. Remember when they first 'went public' after scoring tickets to Hamilton when no one else could, reminding me, once again, that I should have ticked the "be a celebrity" box on my aptitude tests? So when I saw their photo on Twitter and suddenly remembered they were together, I thought, "Oh, I wonder how they're doing?" Guess that was the wrong question because it turns out, they're dunzo. Not only are they broken up, they might have been broken up since May but we don't know because Emma doesn't discuss her relationships.
Emma Watson and boyfriend William "Mack" Knight have split after dating for nearly two years, Us Weekly can exclusively confirm.
A source confirms to Us that the pair went their separate ways earlier this year and were last seen together on May 25. When asked, her rep told Us, "I'm afraid I don't comment on my client's personal life."

In February this year she told Vanity Fair that she no longer takes photos with fans, in order to avoid giving out "tracking data" of where she is and what she's wearing, and explained that keeping her private life under wraps is part of the way she deals with her worldwide fame.

"I want to be consistent: I can't talk about my boyfriend in an interview and then expect people not to take paparazzi pictures of me walking around outside my home. You can't have it both ways," she said. "I've noticed, in Hollywood, who you're dating gets tied up into your film promotion and becomes part of the performance and the circus. I would hate anyone that I were with to feel like they were in any way part of a show or an act."
Obviously I wasn't too invested because I'd completely forgotten but now that I'm reminded of them, I'm a little bummed. I thought they were well matched. Plus, they seemed a little starry-eyed about each other, which is sweet. At least I think they did, that's what the "sources" said and since the couple themselves refused to speak on the subject, that's all I have to go on.
Emma is still on her year sabbatical from acting so there is nothing new on her IMDb page. However, rumors are still swirling about a possible Beauty and the Beast 2. Nobody asked for my thoughts but – No! I get it, the movie made a heapload of money blah blah blah but seriously, how would that look? Would Cogsworth accidently give the wrong time to another witch and the castle gets transformed again? Only this time everyone is pissed off at Cogsworth instead of scared of the Beast, which wouldn't work because everyone is always pissed off at Cogsworth anyway. But nobody's asking me. Emma, however, said she's, "always thought that Belle would become a teacher and she would run the library in the castle, and open it up to the village." Oh, well that sounds thrilling. B&B 2 is about school with a beautiful and caring teacher who sees the beauty in everyone. A lovely wish for reality but for the plot of a movie? Where's the drama? Where's the panic? Where's the freakishly hot furry beast – sorry, that last bit kind of slipped out.
Oh well, maybe Emma doesn't need another hit franchise, she's famous enough. So famous, in fact, that a sheep in Cambridge can recognize her face from other celebrities. You know you've made it when…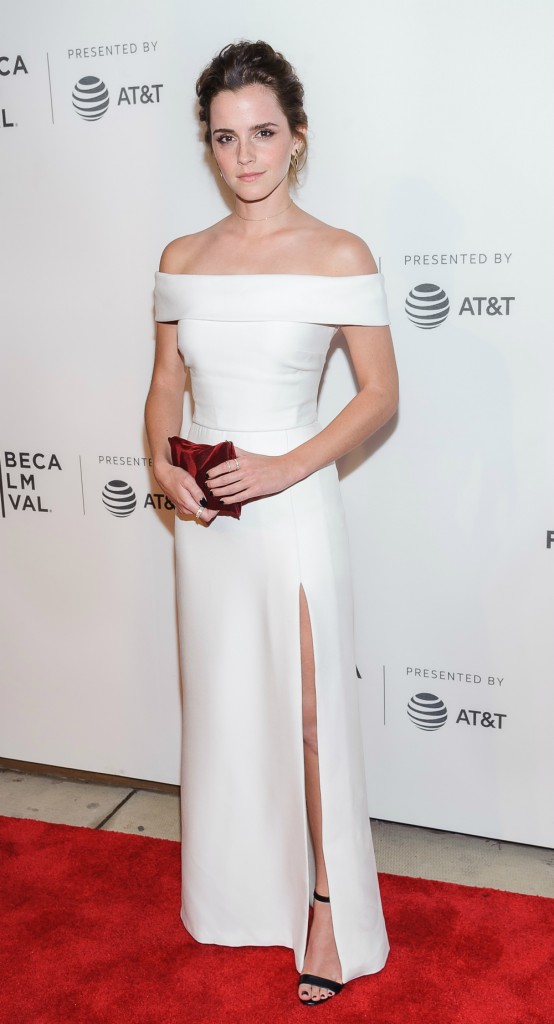 Photo credit: WENN Photo and Getty Images