In today's "Unnecessary Remake News," it looks like The Crow will finally be returning to the big screen with Jason Momoa. The man with the best brows in the biz (sorry, Dwayne Johnson) is set to fill the shoes of the iconic Brandon Lee.
Talks of this reboot are nothing new. Back in 2011, Bradley Cooper was set to star (dear God, why?) in a reimagining of the 1994 movie. In 2013, Tom Hiddleston and Alexander Skarsgard were in talks to take over the role, only to have the part go to Luke Evans (Gaston in the recent Beauty and the Beast redux and star of Professor Marston and the Wonder Women, which I still kind of want to see). And now, like a phoenix from the ashes, the project, titled The Crow Reborn, is back with a new leading man.
The 38-year-old actor made the announcement through Instagram. On Sunday, he posted an abstract painting of the Crow's face with the caption, "I've been waiting for sooooo long. @corinhardy let's do this brother aloha j."
Corin Hardy is set to direct the new movie. According to his iMDb bio, he produces "live action and animated work [that] mixes the macabre, the beautiful and the epic to visually dazzling results." He directed the 2015 horror flick The Hallow (nope, haven't heard of it either) and the upcoming movie The Nun, which is a spin-off from the successful Conjuring series. He posted a response to Jason's post, a photo of the two of them together with the caption, "Two-headed monster. Craawwk."
If it's on social media, it's happening, right? Full disclosure, I was never able to make it through the original Crow, but college Corey played the sellout of the soundtrack. I don't see why they would need a remake, especially after the 1996 sequel, The Crow: City of Angels, tanked. But, as much as I have never seen Jason Momoa act in anything, physically he seems like he could pull offthe role. Who knows?
Speaking of Jason, he attended Monday night's LA premiere of Justice League with his new wife, Lisa Bonet. Say what? I didn't know they were even a "thing," but they've been together since 2005 and have two kids together, 10-year-old Lola and 8-year-old Nakoa-Wolf. They do make an attractive couple though.
One last bit of (adorable) Jason news, while promoting Justice League on the Graham Norton Show (hands down, my favorite talk show), Jason showed off his quindent skills (Aquaman's weapon of choice) and spoke a little of his Game of Thrones language, Dothraki, much to the delight of fellow guests Sarah Millican and Hugh Grant. He is one charming man, isn't he? I didn't really want to see Justice League… until now.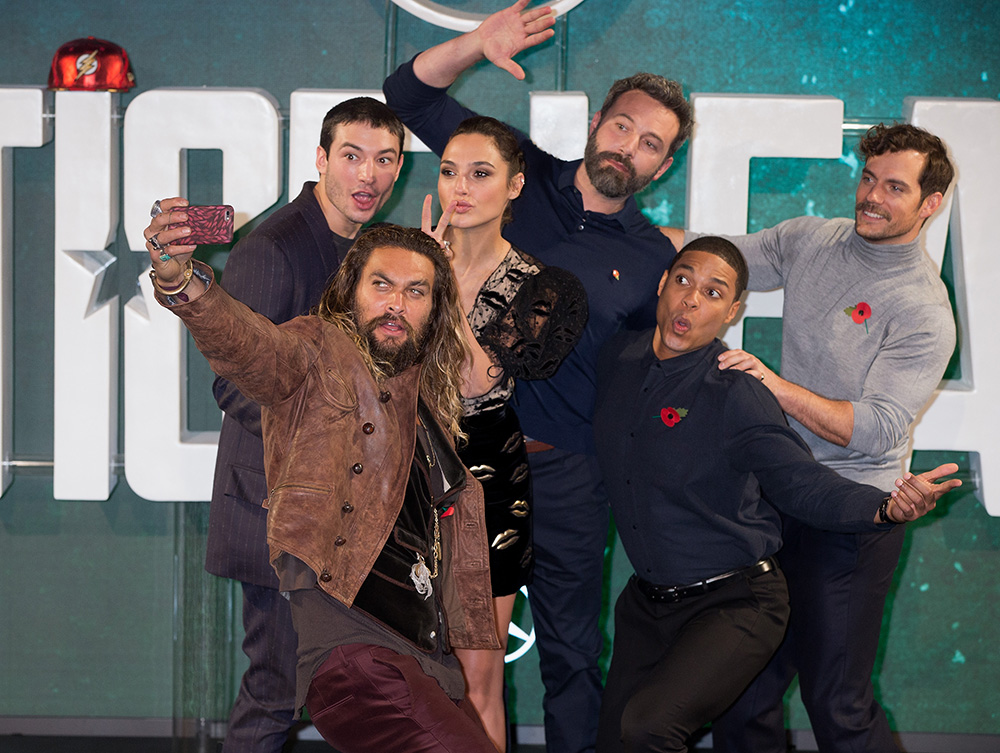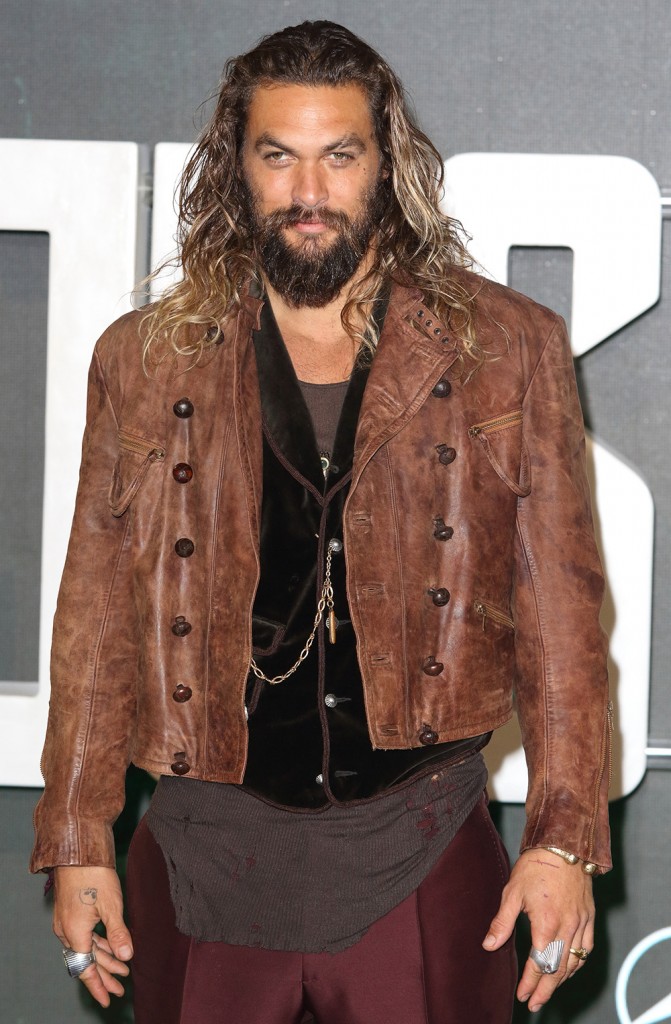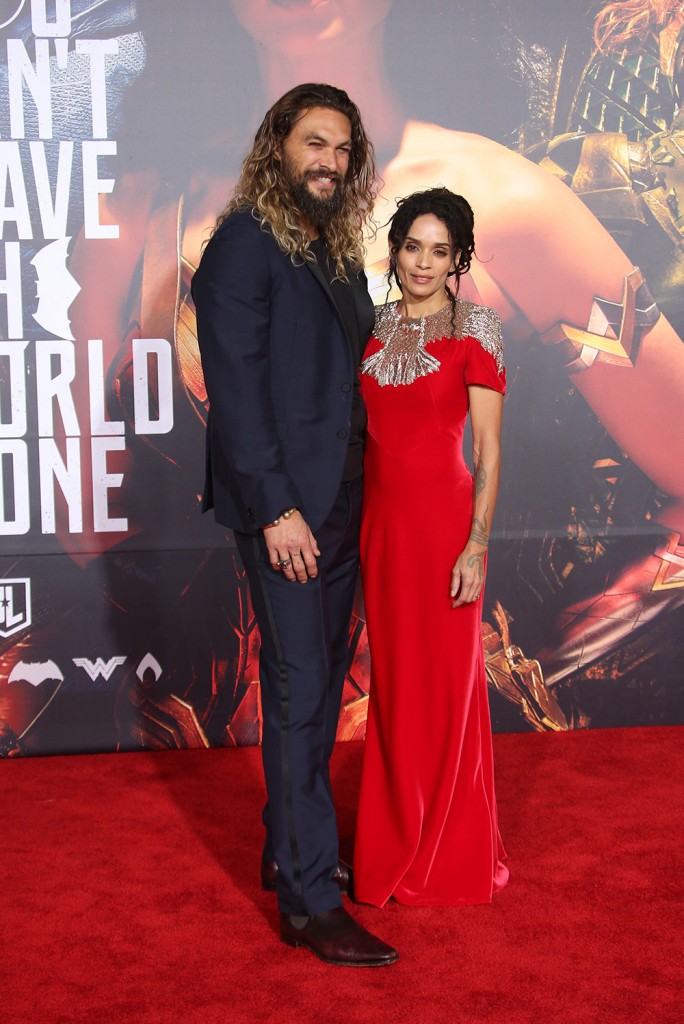 Photos: Getty Images, WENN.com