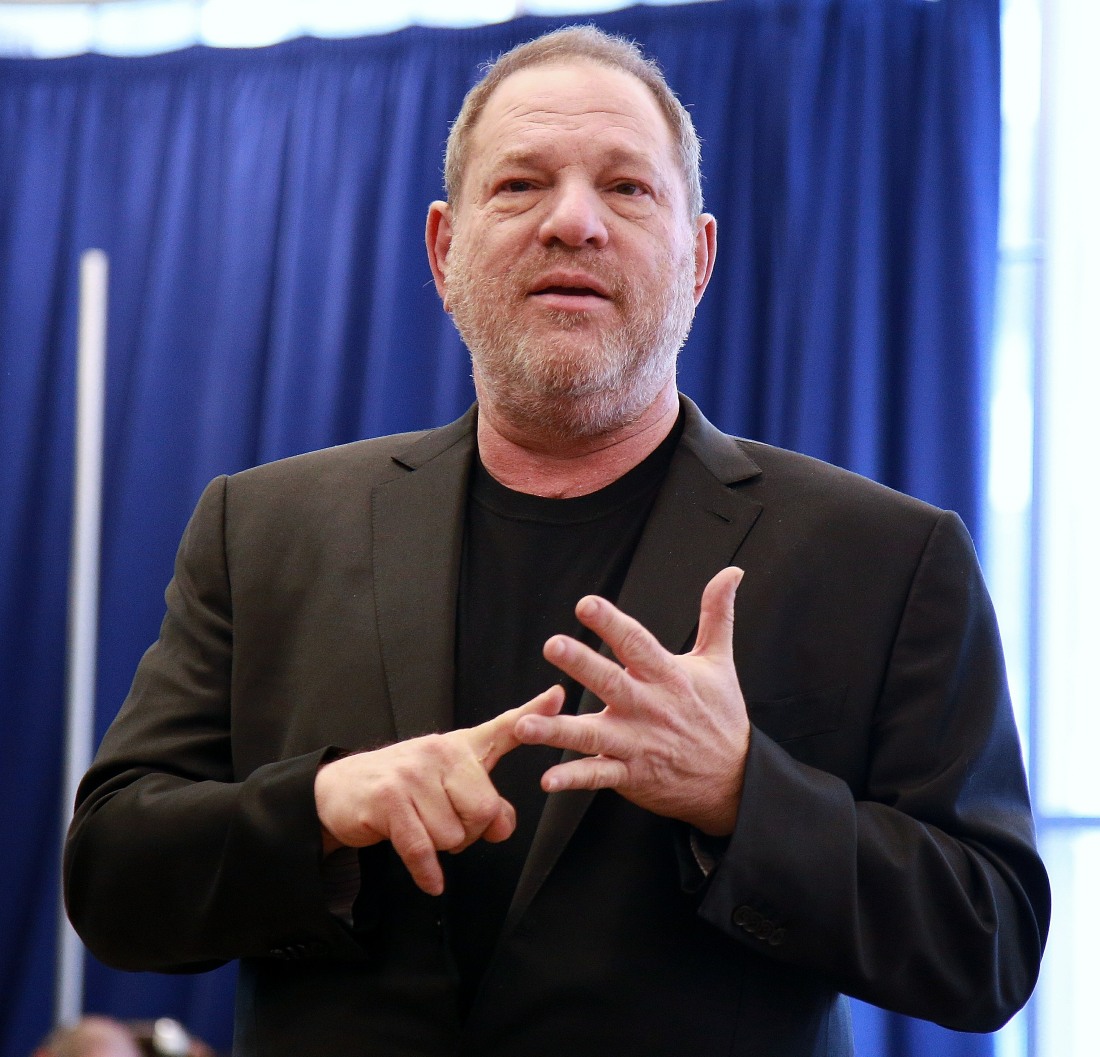 A few weeks ago, Ronan Farrow reported on a mindblowing story about Harvey Weinstein, and the extent to which Weinstein stalked, harassed and kept track of the women he victimized. Farrow reported that Weinstein was paying a security firm full of ex-Mossad agents to keep track of women Weinstein had raped and abused, and these agents even went so far as to directly contact Weinstein's victims, using false identities and making sympathetic cover stories. The ex-Mossad agents sometimes posed as film producers or investors, or even journalists. The idea was that Weinstein was trying to keep a lid on the stories of his abuse, but it struck me that he was getting off on it too, that he enjoyed hearing about how his deplorable actions affected these women and changed their lives. Well, here's an addendum to that story: apparently, Weinstein seemingly kept some kind of master list of all of the women he abused, and the list has almost 100 names? That's me saying that the list was for his victims – allegedly, the list was for people who might know something about him being an abuser and predator. It's all very strange.
The Observer has gained access to a secret hitlist of almost 100 prominent individuals targeted by Harvey Weinstein in an extraordinary attempt to discover what they knew about sexual misconduct claims against him and whether they were intending to go public. The previously undisclosed list contains a total of 91 actors, publicists, producers, financiers and others working in the film industry, all of whom Weinstein allegedly identified as part of a strategy to prevent accusers from going public with sexual misconduct claims against him.

The names, apparently drawn up by Weinstein himself, were distributed to a team hired by the film producer to suppress claims that he had sexually harassed or assaulted numerous women. The document was compiled in early 2017, around nine months before the storm that blew up on 5 October when the New York Times published a series of sexual harassment allegations against Weinstein. Individuals named on the list were to be targeted by investigators who would covertly extract and accumulate information from those who might know of claims or who might come forward with allegations against the film producer. Feedback was then to be relayed to Weinstein and his lawyers.

The size of the list – 85 names appear on one document, with an addendum identifying another six individuals – appears to corroborate claims that sexual misconduct allegations against the 65-year-old were an open secret throughout Hollywood. Prominent stars were among the first tranche of individuals on the list to testify publicly against Weinstein. Among those named were the actress Rose McGowan, who days after speaking out accused the producer of raping her. Another was Laura Madden, who told how Weinstein pestered her for massages at hotels in Dublin and London, beginning in 1991. McGowan and Madden were among the first to speak out against Weinstein last month.

Although at least 10 individuals are based in London, the majority live in New York, with others from Los Angeles. They include individuals working in acquisitions, marketing and distribution, along with producers, publicists and human resources staff, as well as actors. Forty-three men are named and 48 women. Weinstein, the list confirms, was aware that the New York Times was gathering testimony from his victims long before it first ran the story. A public relations professional is named alongside a note stating that "HW [Harvey Weinstein] in contact w/him. Friends w/Jodi Kantor". Kantor is the New York Times journalist who broke the story that immediately engulfed the producer and the film production company he co-founded with his brother.

More than 50 of the names have been coloured red to highlight those who should be prioritised by investigators – individuals Weinstein most keenly wanted to target. The names of the actresses McGowan, Dix and Madden are all coloured red.
Included on the list are several names of victims who have already come out and told their stories, like Annabella Sciorra and Katherine Kendall, and Lauren O'Connor, who wrote the now-infamous memo for The Weinstein Company, describing Weinstein's predatory behavior and the potential liability for the company. If Weinstein made the list himself… well, surely that could be seen as an admission, right? He was literally keeping a list of all of the women he harassed, abused, assaulted or raped. His harassment of his victims never ended – he was still keeping track of them, and paying people to spy on them. Ugh.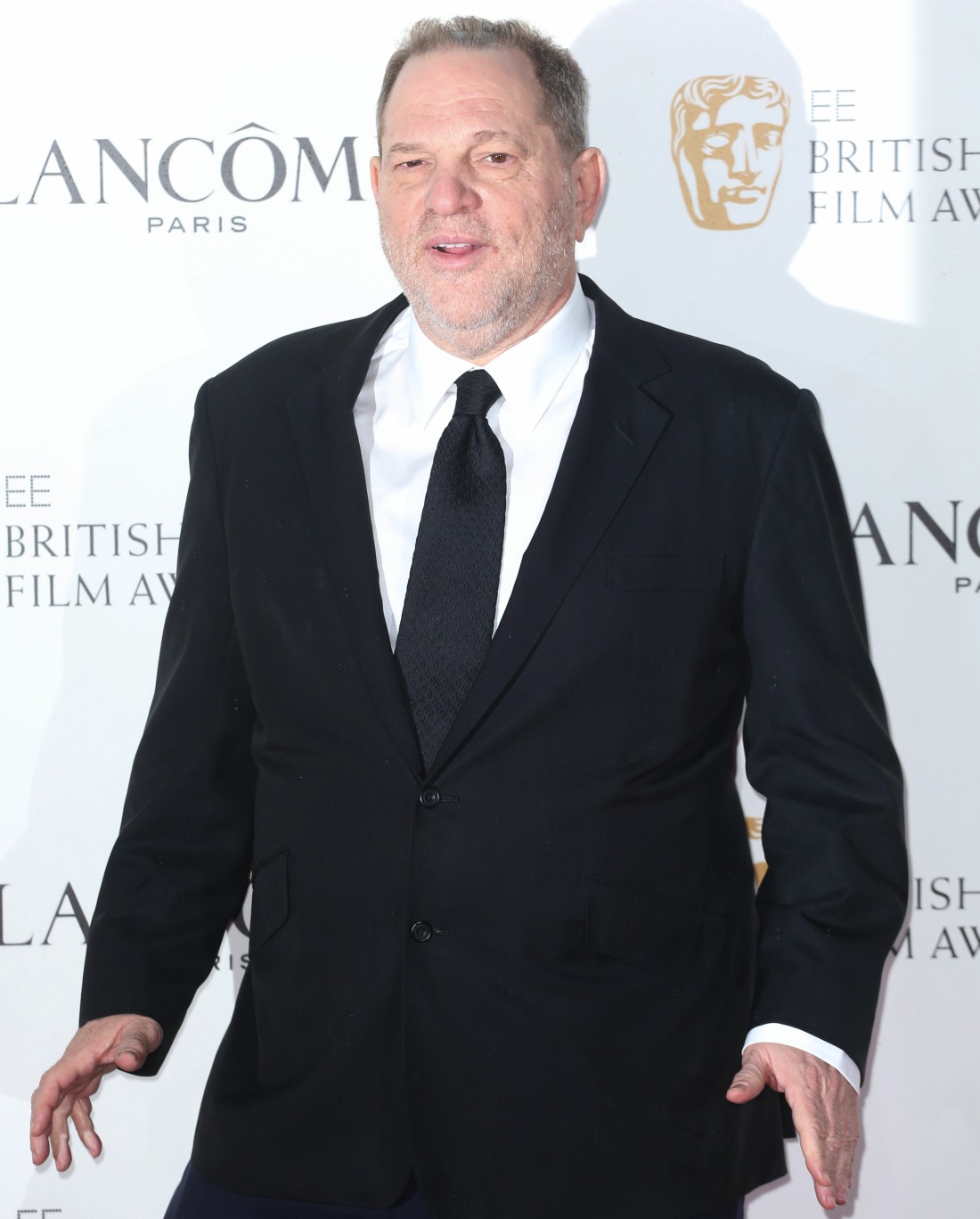 Photos courtesy of WENN.