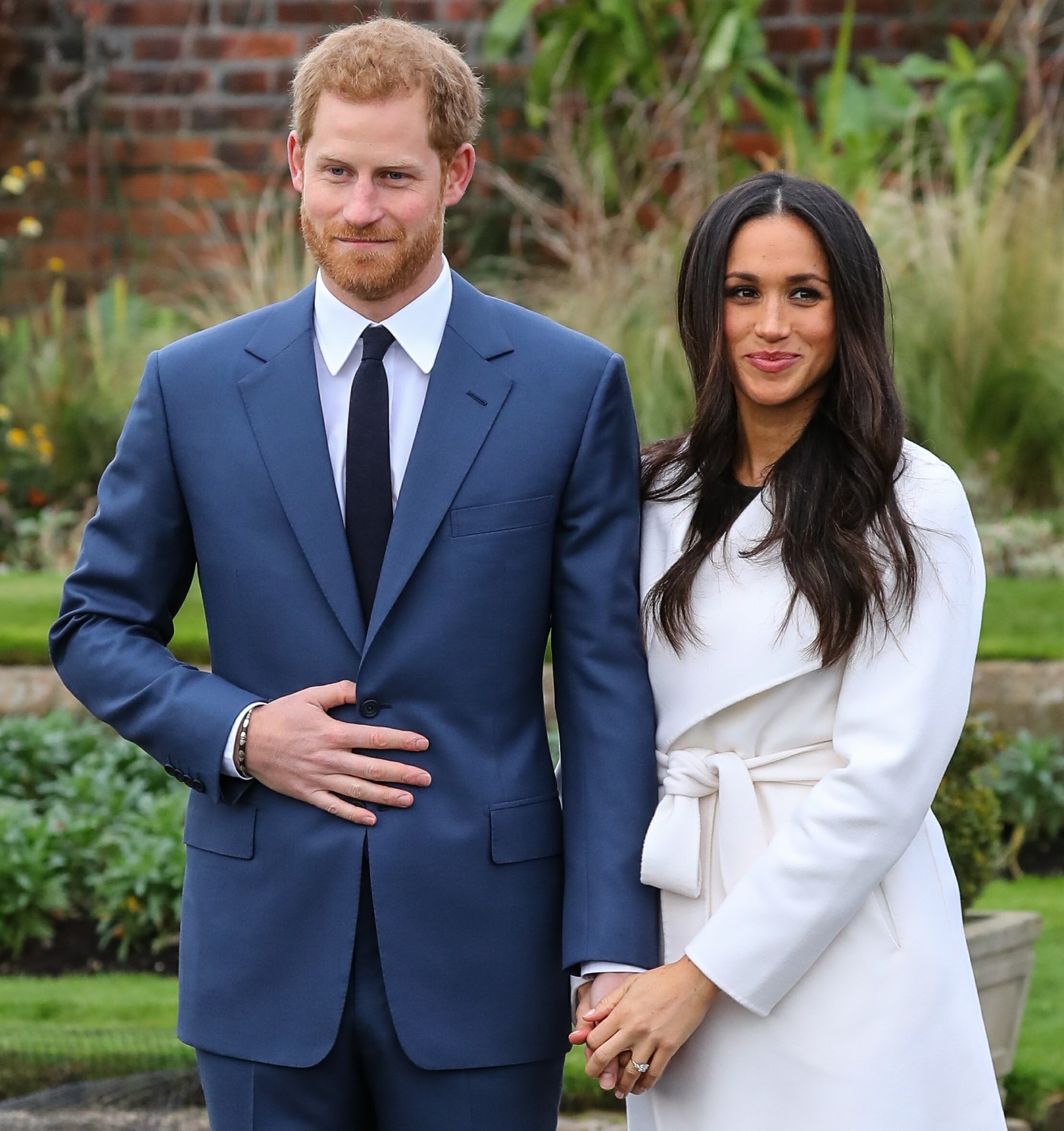 As we discussed yesterday, there was a big press briefing about Meghan Markle and Prince Harry for assorted media outlets. From the volume of information that came out of this briefing, it feels like this probably went on for hours. We know that Meghan and Harry will marry in May, at the "small" chapel at Windsor Castle. We know that Meghan will apply for British citizenship after they marry (or maybe even before). We know that it's more than likely (I say it is certain) that the wedding will be televised. We know that the Windsors – probably Prince Charles for the most part – will pay for the wedding. We also know that Meghan will be baptized and confirmed within the Church of England. It was also pretty much said that Meghan and Harry are planning the wedding themselves, according to what they want, not what the palace wants.
Surprisingly, the briefing wasn't just about the wedding planning. The press got to ask questions about an assortment of issues, and there were some really fascinating and bizarre confirmations. For one – this isn't bizarre – it's now widely assumed that Meghan will spend Christmas with the royals. Palace officials didn't confirm that, but they didn't deny it either, and now everyone assumes that Meghan will be at Sandringham for the holidays. Kate didn't do that when she and William were just engaged (Christmas 2011): she spent the Christmas holiday with her family, although looking back on it, I think that was Kate making a choice to have a Middleton Christmas – she could have spent Christmas with the Windsors if she wanted to that year. As for the bizarre confirmations, here you go:
Meghan Markle has finally found her Prince Charming – but it has come at a huge cost, with the American actress forced to give up on many of her passions. rince Harry's fiancee had to make the heartbreaking decision to leave behind her dog Bogart after moving to the UK to start her new life, as the pet is thought to be too old to fly overseas.

Kensington Palace confirmed that Miss Markle's new role would also force her to give up her charity work with the United Nations, plus her role as patron at organisations including World Vision Canada and One Young World.

The American actress has two rescue dogs – a beagle, Guy, and a Labrador-shepherd cross, Bogart – who she would keep in touch with via FaceTime during her long stints away. Kensington Palace confirmed Guy has come to the UK and has legal permission to stay here, but Bogart has been left behind. It has prompted speculation from fans on social media that Bogart may have been left behind because he is 'too big or too old' to fly to the UK. Many animal lovers have expressed their sadness online at the pet being separated from Miss Markle.

The Prince's communication secretary Jason Knauf said: 'Bogart is now living with friends.' The Palace refused to speculate as to why Bogart was not brought to the UK and added the decision 'would have lots of complexity to it' while confirming Miss Markle remains 'fond of her dogs'.
No one has any idea why Bogart Markle could not or did not make the trip, and from the way Poor Jason talked about Bogart, it makes it seem like there are no plans for Bogart to eventually come and live with his mom. Poor Jason reportedly said he couldn't "speculate" as to why Bogart hadn't made the trip, but he did say: "Miss Markle is very fond of her dogs, and any decision about moving a dog over the ocean will have lots of complexity to it." This bugs me, but I'll wait and see if there was a legit reason behind the decision. Hm.
I'm also really bothered by the fact that Meghan is ditching her long-time commitments to UN Women and World Vision Global. Royal reporter Emily Andrews expressed surprise, as did several other royal-watchers. Meghan could have easily "grandfathered in" her existing charitable commitments with her new royal role. Those commitments were international and Diana-esque, and it would have been great to see a duchess with an international charitable heart. According to Andrews, Meghan wants a "clean slate" as she joins the Firm, and her first patronage as a royal will be joining William, Kate and Harry's Royal Foundation. Fingers crossed that Meghan doesn't start telling the press that she's "keen" to really think about doing some work.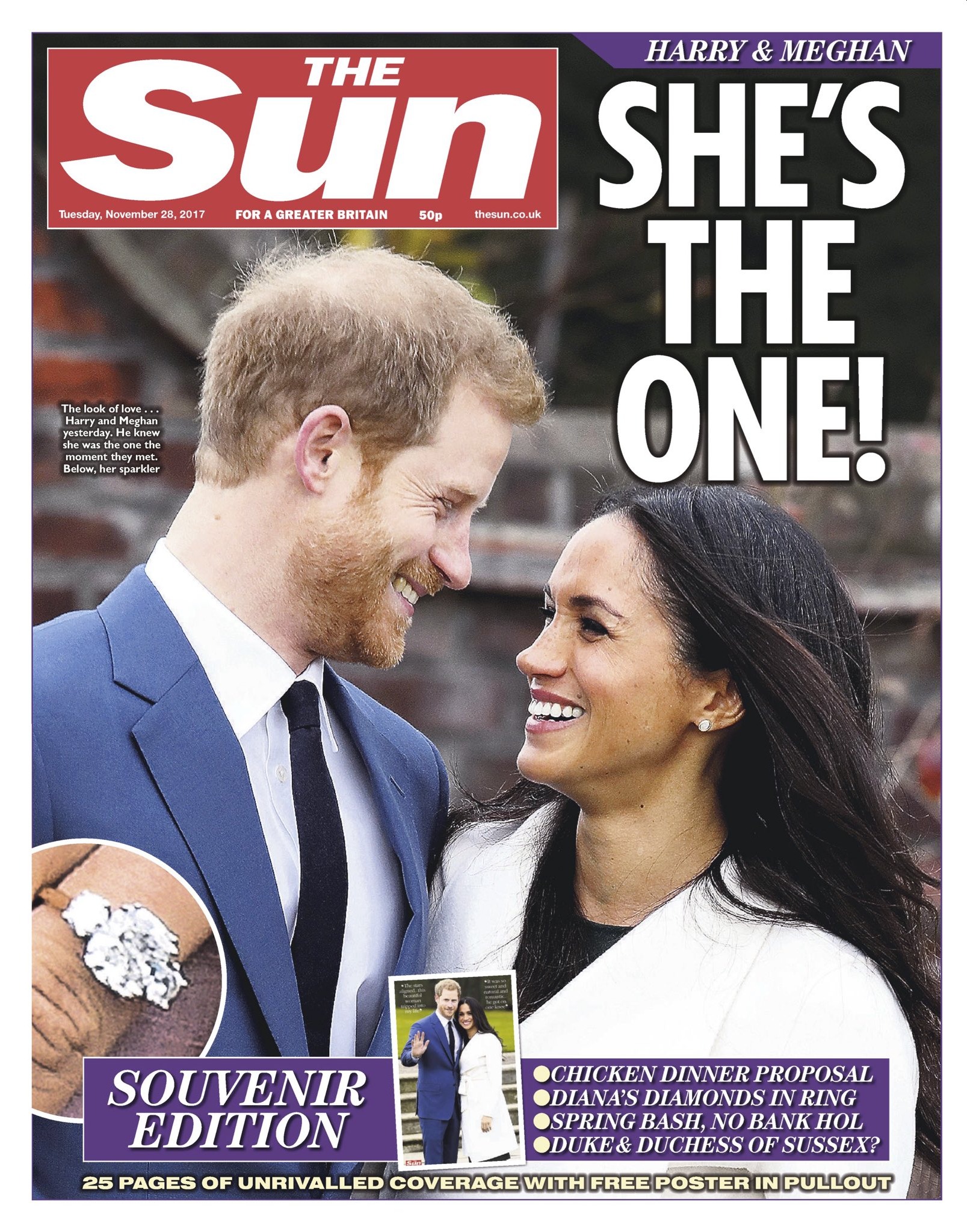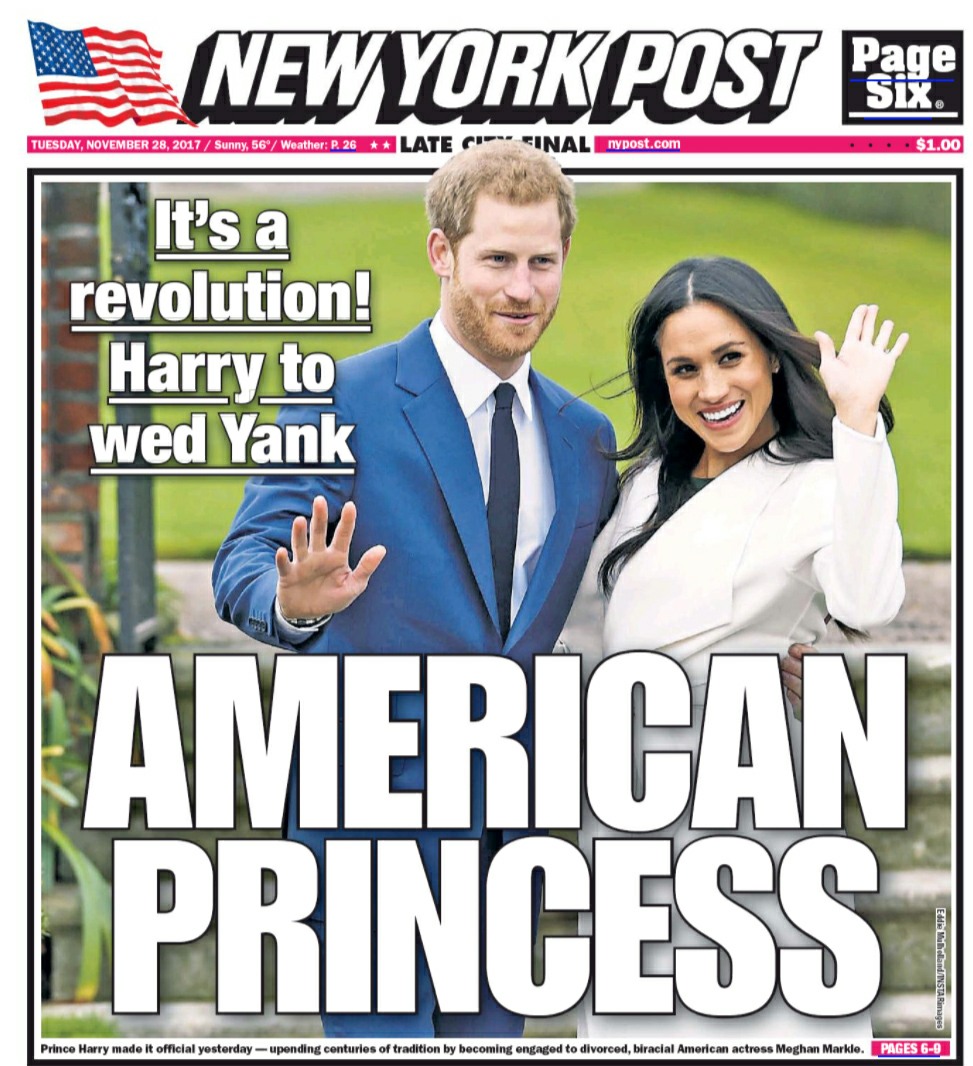 Newspaper covers, photos courtesy of WENN.