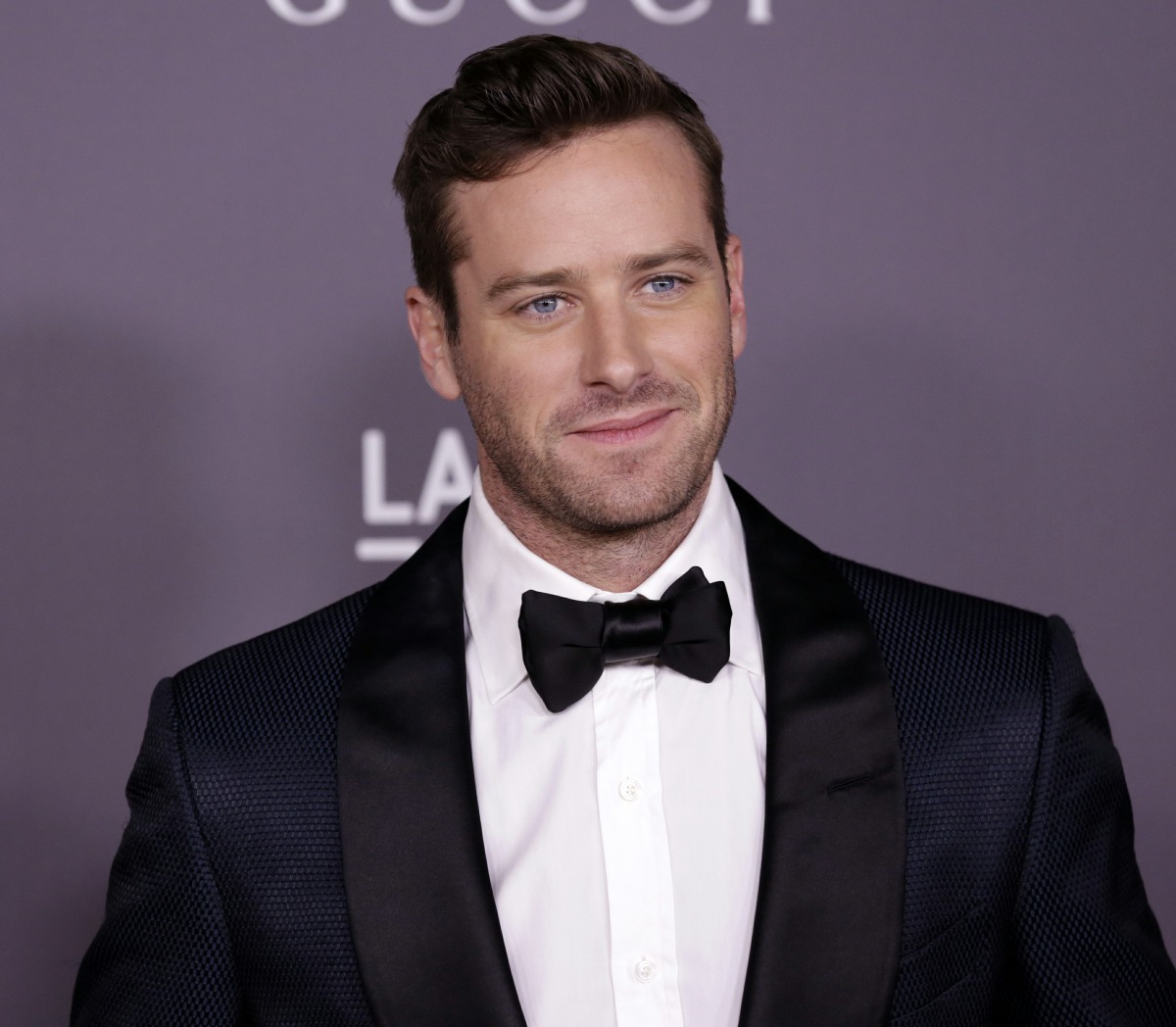 By most of the Oscar predictions, this was going to be Armie Hammer's year. Critics love Call Me By Your Name, and Armie is basically guaranteed an Oscar nomination for Best Supporting Actor for his performance as the object of a lustful teenager's affection. Armie has been front and center – more so than the star, Timothee Chalamet – for the Oscar campaign for the film. He's doing magazine covers and industry-paper interviews. And sh-t has gone off the rails rather quickly. Armie's Hollywood Reporter interview was messy AF, and he just seemed to strike the wrong notes overall about Nate Parker and the "conspiracy" around Birth of a Nation. Armie also came across like a rape apologist, which is never a good look. Add to that the fact that Armie deleted his Twitter account after Buzzfeed published a brutal essay on his white, pedigreed mediocrity, it definitely feels like Armie's Oscar campaign is taking some hits. But what if he was right all along about the "conspiracy" against him?
Just because Harvey Weinstein is out of the Oscars picture, it doesn't mean there won't be the usual dirty tricks, smear campaigns and intense awards jockeying behind the scenes. In a bombshell Hollywood Reporter interview, Armie Hammer — who starred in last year's front-runner turned awards-poison "The Birth of a Nation" — accuses an unnamed industry player of sinking that movie by leaking details to the media about director Nate Parker being accused of rape. The actor predicted he'll be hammered again this year for his latest film, "Call Me by Your Name," a gay romance set in 1980s Italy.

Hammer claims the timing of headlines about rape allegations made in 1999 against Parker "was orchestrated for sure . . . There was another person in the industry, who had a competing film for the Academy Awards, who decided to release all of the phone records and information. I've been told who did it — by several people." Hammer declined to name the culprit, but speculation has swirled that the competing leaker was uberproducer Scott Rudin, another awards mastermind, who had "Fences" up for the 2017 Oscars.

But another source insisted of the speculation, "It had nothing to do with Scott. It was literally on Nate Parker's Wikipedia page. It was simply [distributor] Fox Searchlight's mistake." (Parker was acquitted in 2001.)

Yet Hammer was expecting more subterfuge this season, adding: "Given my history . . . I'm waiting for the other shoe to drop." By Tuesday, perhaps it already had. BuzzFeed had posted a critical piece on Hammer, asking, "How many second chances does a handsome white male star get?" after failures including "The Lone Ranger."

Hammer tweeted in response: "Your perspective is bitter AF . . . Maybe I'm just a guy who loves his job and refuses to do anything but what he loves to do?" Then he deleted his Twitter account. Rudin, who declined to comment, gave Hammer his big break in "The Social Network." He also produced Greta Gerwig's "Lady Bird," which is rivaling Hammer's movie for Oscar buzz.
I still maintain that Birth of a Nation's Oscar campaign was over before it started because Nate Parker couldn't talk his way out of a paper bag. His ill-conceived apology/explanation tour was what destroyed his Oscar chances, plus people actually learned the real facts around the rape trial, and the fact that Parker's victim committed suicide. There was never going to be a way to "explain" any of that, but Parker made it infinitely worse with his "tour." Now, was Armie wrong that Casey Affleck's history of sexual abuse and harassment allegations was ignored? No, he wasn't wrong. Casey was a protected and well-connected white man and he ended up with an Oscar, and Armie has every right to point that sh-t out. As for the conspiracies that someone – SCOTT RUDIN?!?!?! – is trying to harm Armie's campaign… well, I want to hear more. I absolutely believe that Scott Rudin is that Machiavellian.
Incidentally, Armie chatted with The Wrap this week about why he deleted his Twitter account following the Buzzfeed essay. He told The Wrap: "I just have no impulse control. So if somebody says something stupid, I couldn't help but say something back, and then it just exploded. This is a toxic environment, and my life is way better off. It's so funny — People are so addicted and into Twitter, it seems crazy that someone could walk away from it! They're like, wait, he DELETED IT? It was actually really easy." I don't hate this explanation, honestly.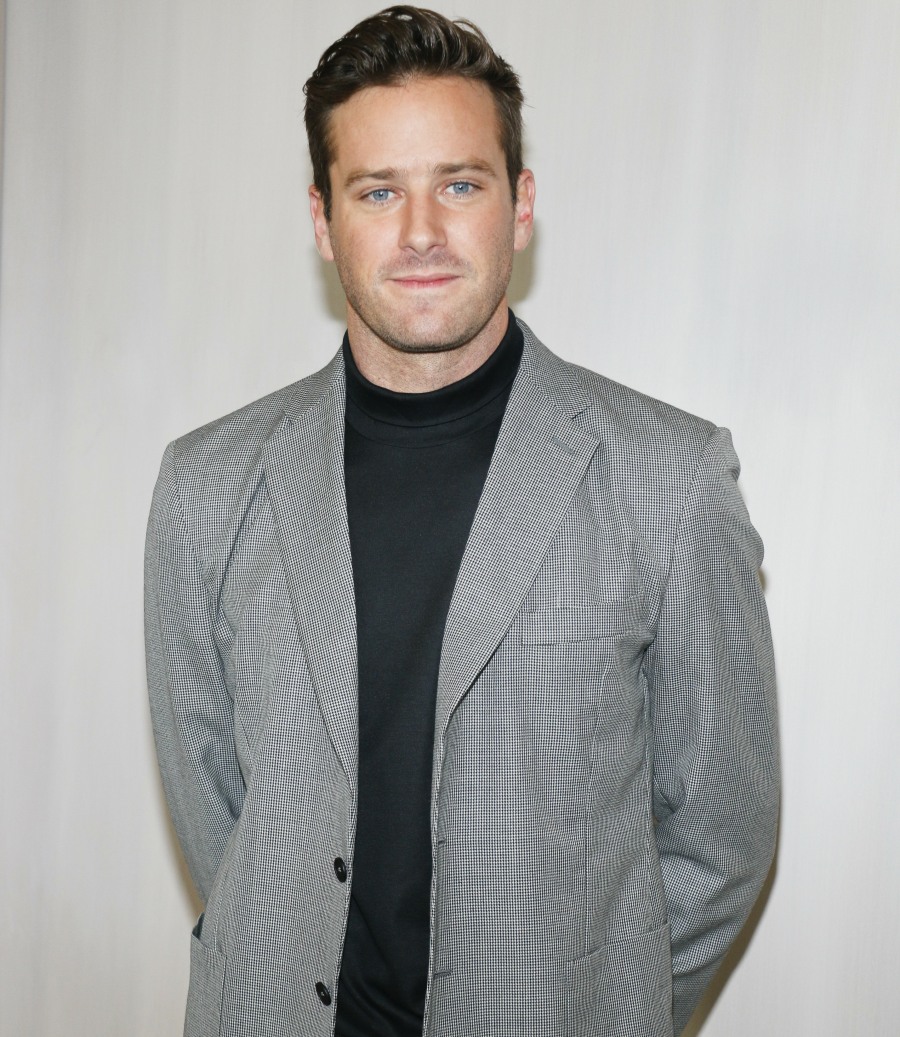 Photos courtesy of WENN.