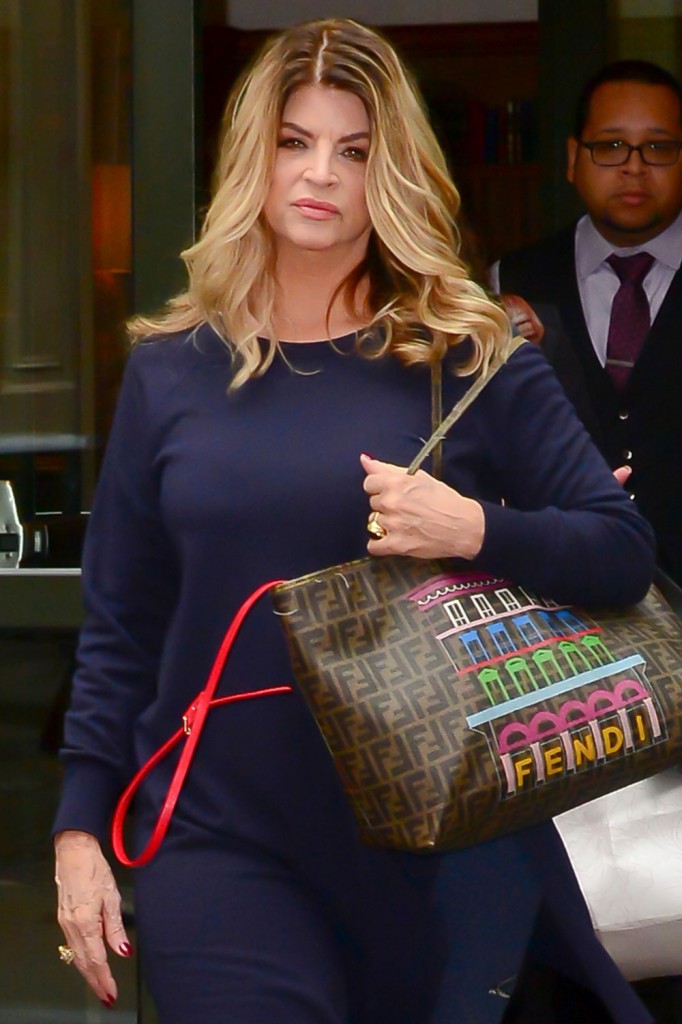 Kirstie Alley is a Scientologist, she tries to convert people to Scientology, she shills and lies for Scientology, she cuts out and mean girls anyone who leaves the cult and she's generally an awful person. Just know that going into this story. Also know that Scientologist Danny Masterson is being investigated for raping several women, that Scientology officials blamed and silenced the women who reported the rapes to them, and that, according to Leah Remini, the LAPD has deep ties to Scientology and is covering for Masterson. That's all preface to Kirstie's tweet expressing concern for the men losing their jobs for being rapists. (My words obviously). The tweet below was widely assumed to be about Matt Lauer given the fact that she posted it yesterday afternoon.
What the hell is happening? We now live in a country where people lose their jobs when accused of something without proof or trial or in some cases w anonymous accusers? Can't confront your accuser? This is bullshit. And IT HURTS THE REAL VICTIMS of abuse. AND innocent people.

— Kirstie Alley (@kirstiealley) November 29, 2017
Then when Kristie got called out in it she claimed she wasn't tweeting about Matt Lauer and called it "misduplication." I've never heard that word before but sure.
I may be mistaken (I'm not) I don't believe I've ever mentioned Matt L. in ANY tweet EVER.. another example of MISDUPLICATION run a muck

— Kirstie Alley (@kirstiealley) November 30, 2017
Kirstie never mentioned Matt Lauer because all men should be protected and coddled until women pass the impossibly high burden of proof that they were raped by acting like perfect victims, reporting it immediately and often paying the consequence of losing their jobs, prestige and livelihood as the men face little to no repercussions, right? Kristie is so concerned for the poor men who violated women for their entire careers. The ones we're hearing about now are multi-millionaires who are likely getting golden parachutes from the companies who excused and covered for them. But those dozens of women coming out against the powerful men are just ruining their careers without proof! Won't someone think of the Weinsteins, Ratners, Pivens, Spaceys and Tobaks?
I hate this talk of "real victims," it just sets up even more barriers to reporting and being believed. Scientologists don't even consider child victims "real victims", they cover for the abusers.
And in case you think Kirstie is on the attackers' side, she tweeted this. Classy.
My prediction for 2018? A lot less dicks are gonna see the light of day in the work place

— Kirstie Alley (@kirstiealley) November 30, 2017
The candid photos of Kirstie are from January, 2017 and the event photos are from December, 2016. I can't find paparazzi photos of her after this January. I bet she gained weight again. There's no shame in that, unless you've made your career out of shilling cult medicine disguised as weight loss products.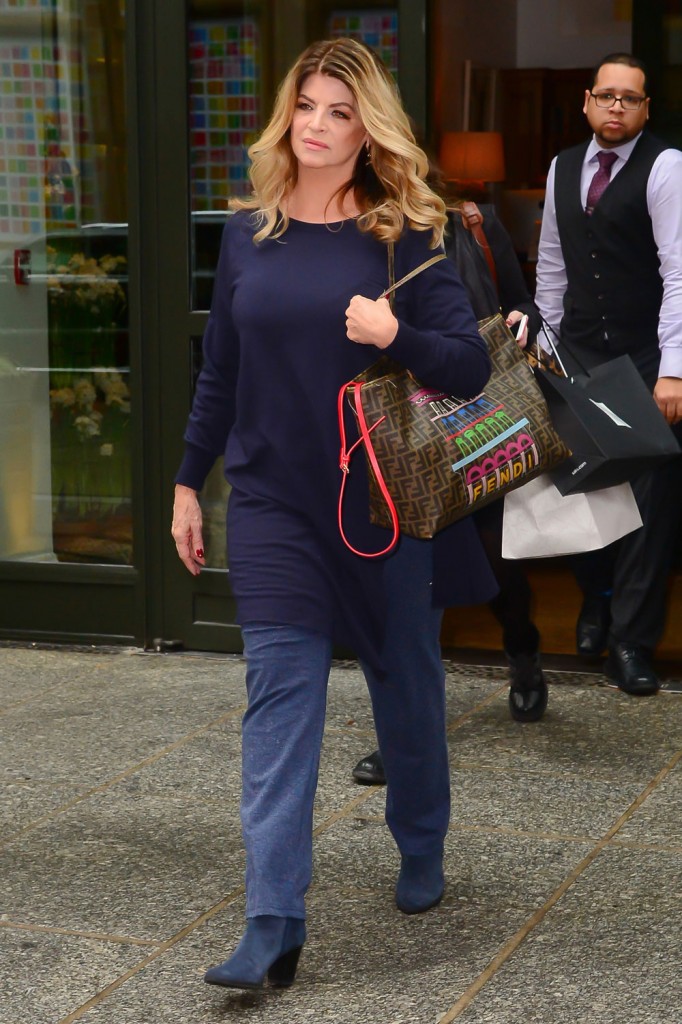 Photos credit: Getty and Backgrid